In a recent study conducted by the University of Southern California Department of Psychology, approximately 0.0000000012% of visitors to Los Angeles followed by 0.0000000265% of LA residents think of the question, "What is the Tremaine stuff in LA?"
Such high demand was backed up when we took a pulse of the internet virality of the term "Tremaine stuff in LA", which yielded results literally off the charts.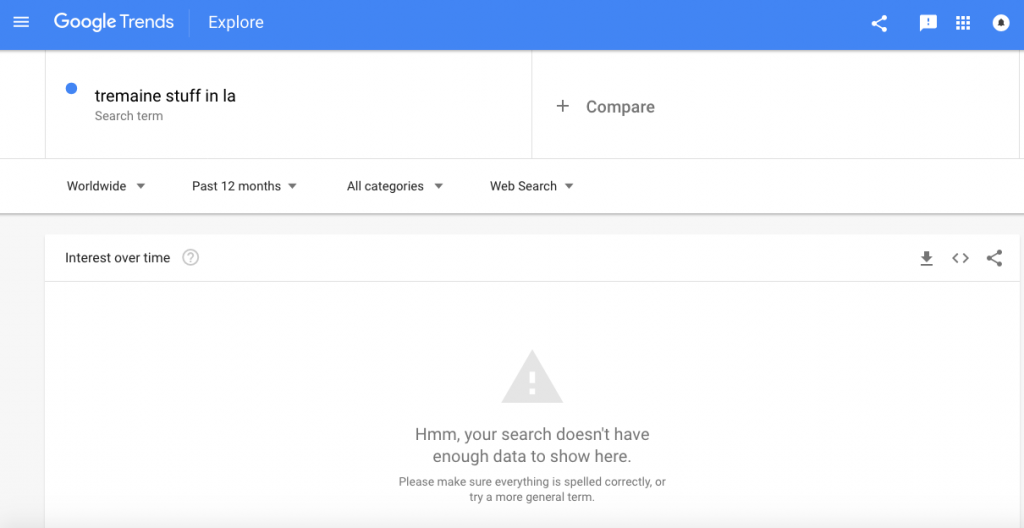 Stuff in LA has already provided feedback to Google on how they can better prepare their search algorithms to handle the high loads of traffic that we see here on our site—for now, though, it's safe to assume that the interest of all the Tremaine stuff in LA is unquantifiable.
Thus, we have answered the calls and cries of the masses; we've compiled a nearly complete—we say nearly because there's too much to cover in such a compact post—list of all Tremaine stuff in Los Angeles.
Brett A. Tremaine, Senior Vice President of Majestic Realty Co.
A smile you can trust.
Mr. Tremaine joined Majestic Realty (which has an office basically in Los Angeles in the City of Industry) in 2014 after previously working for the company—he was just so good they had to bring him back. He works on new and existing development and acquisition projects and likes to show up to work with a good attitude to lead by example. He went to college near Los Angeles in Malibu at Pepperdine University and is very proud of his school, especially its lovable mascot, Willie the Wave.
Willie the Wave amps up the Pepperdine crowd.

Davis Wright Tremaine, LLP
With a motto of "Defining Success Together", what's not to like?
Davis Wright Tremaine, which has an office in Downtown Los Angeles on S. Figueora Street, specializes in having "Tremaine" in its name as well as a variety of legal services from its many qualified professionals. Employment? They got attorneys for that! Health care? They got you covered. Real estate? Come on board! Professional-looking glass window engravings?
That's right—Davis Wright Tremaine, LLP has it all.
Trey Songz's "Tremaine: The Tour"
Ever heard of the term "saving the best for last"? That's what Tremaine "Trey Songz" Neverson did when he scheduled his last tour location in none other than Los Angeles, California for his "Tremaine: The Tour" tour to celebrate and perform his album, "Tremaine the Album" in 2017.
Tremaine the Album's cover, featuring Tremaine.

Trey Songz has been an R&B icon for years now with hit songs such as "Na Na", "Slow Motion", "Love Faces", and more. Unfortunately, his tour has now passed since it occurred in 2017 and the year is now after 2017, but there's a chance he could one day return to Los Angeles for further musical performances.
Marilyn Tremaine, computer scientist
When you think of "Tremaine", you may think of "rockstar". In fact, that is incredibly fitting for Marilyn Tremaine, an American computer scientist who got her Master's and PhD degrees at USC—there's that Los Angeles connection!—in communication theory.
Also notably, she's the only one in this photo who looks timeless rather than dated.
Tremaine Dance
Dancers within the dancers? This graphic is next-level.
If you're involved in the dance scene, there's a chance you've heard of the Tremaine Conventions and Competitions. This prolific series of gatherings is put on by Joe Tremaine, who serves on the board at the USC Glorya Kaufman School of Dance by virtue of his years of experience in dance choreography, education, and performance on television, Hollywood, and Broadway.
If you want to get involved in Tremaine Dance in Los Angeles, look no further than its very own L.A. Summer Intensive Workshop! Jazz? Ballet? Tap? Hip hop?! You can learn it all in your very own city of Los Angeles with the best instructors Tremaine has!
This could be you performing in front of hundreds on the fabled Tremaine stage.
South Tremaine Ave.
Just South of the Olympic Blvd. relatively near The Grove, La Brea, and Koreatown. is one of the most underrated streets in all of Los Angeles: South Tremaine Ave.!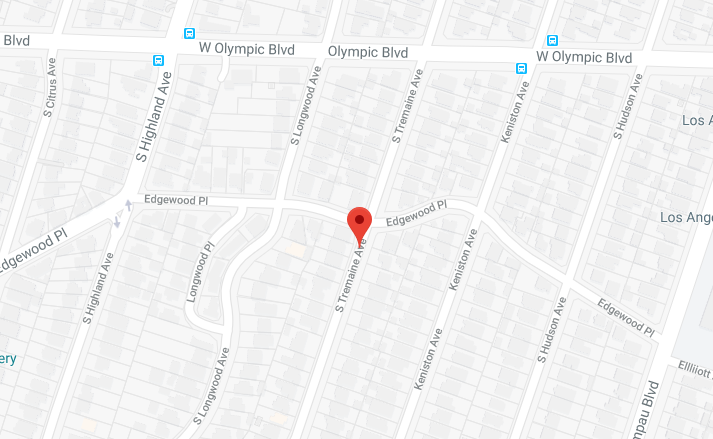 From what we see on Google Maps, the street is quite nice, as backed up by some houses on S. Tremaine Ave. selling for nearly $2 million dollars according to Redfin!
Readers, if you happen to ever be in the central LA area, then be sure to snap a picture of you with the S. Tremaine Ave. sign for a memory that will last you generations.
The future of Tremaine in LA
As you can see, Tremaine stuff in LA has a lot of room to grow despite the multitude of options already available. It's up to you, the people, to make this happen! Whether it be voting for measures and politicians to increase Tremaine stuff in LA or simply by being the change you wish to see, we are sure that Tremaine stuff in LA will be on the rise for years to come, one Tremaine at a time.