Did you know that "LA" stands for "Love in the Air"? No? Well, now you do.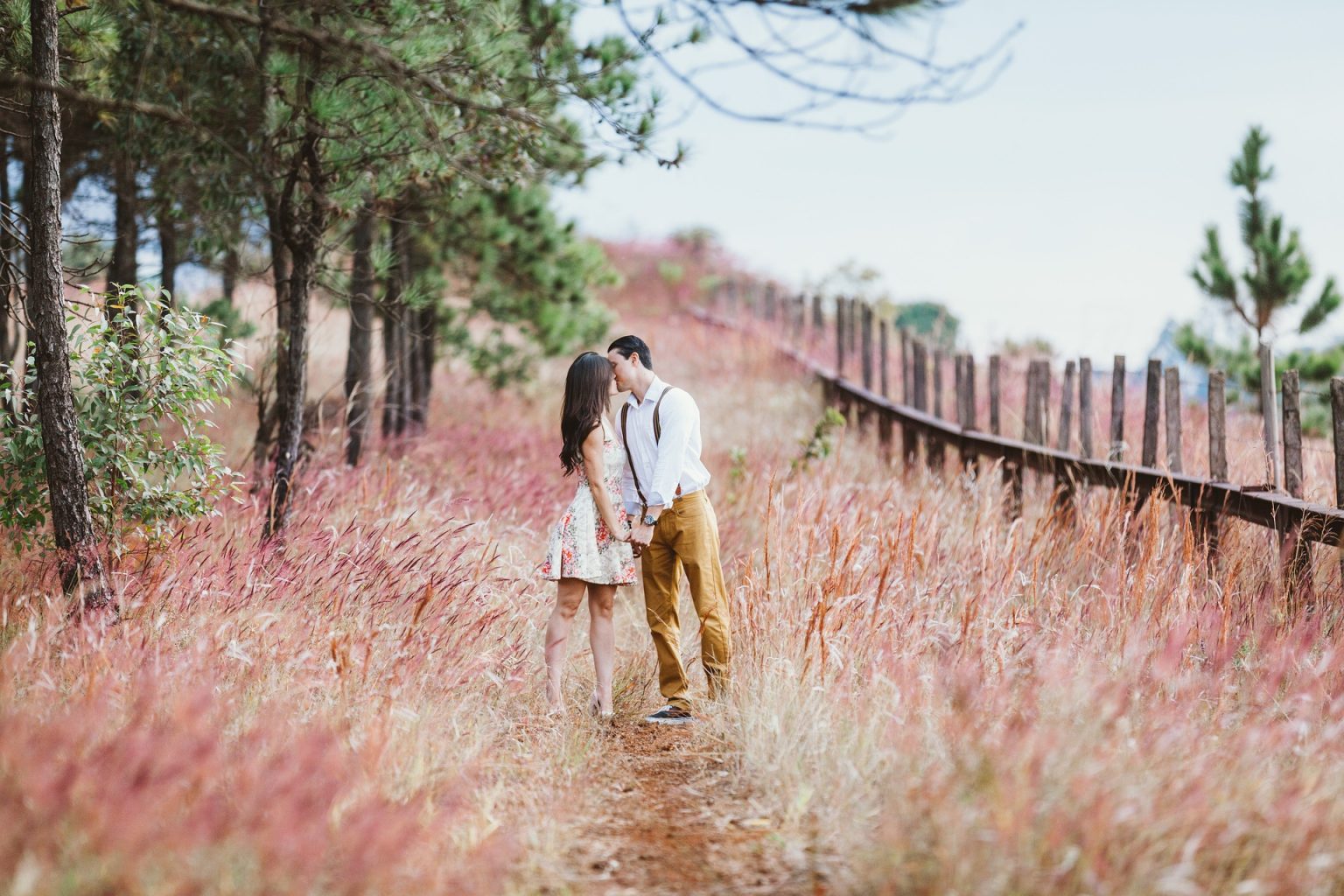 It's no secret that Los Angeles is a fantastic place for love. You got tons of people coming from all over the world from all different walks of life convening in this city we call home; it's not only a melting pot, but a boiling point for love.
Now, with love typically comes kissing. Yes, kissing! The thing is, it's hard to find a good place to kiss. I mean, especially for kisses with meaning to them. We're talkin' first kiss, hardcore makeout sessions, a light peck with a beautiful view. Now, this could be in your car in a Rite Aid parking lot or something, but that really doesn't make for fireworks. Also, it's kinda rude to go full-on PDA in front of other people, so you want something probably a little more private for everyone's sake.
Well, lucky you! We here at Stuff in LA don't shy away from anything, and so we have compiled a list of fantastic places in LA for you to smooch your loved one. Just keep it PG, please.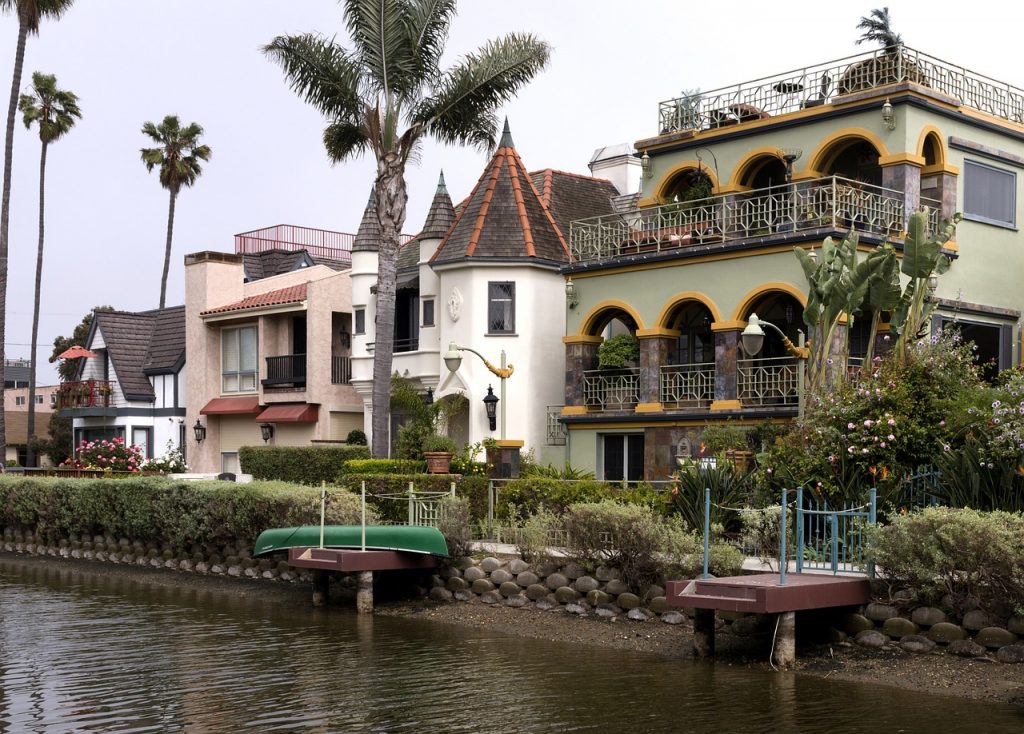 Hey, hey, hey! Nothing says more romantic than the Venice Canals. You have some beautiful houses, beautiful water, beautiful bridges, and a beautiful person to kiss. What more can you ask for? Oh, wait—you have the beautiful Los Angeles air coming down into your perfect moment! Isn't that just romantic?
2. Santa Monica Beach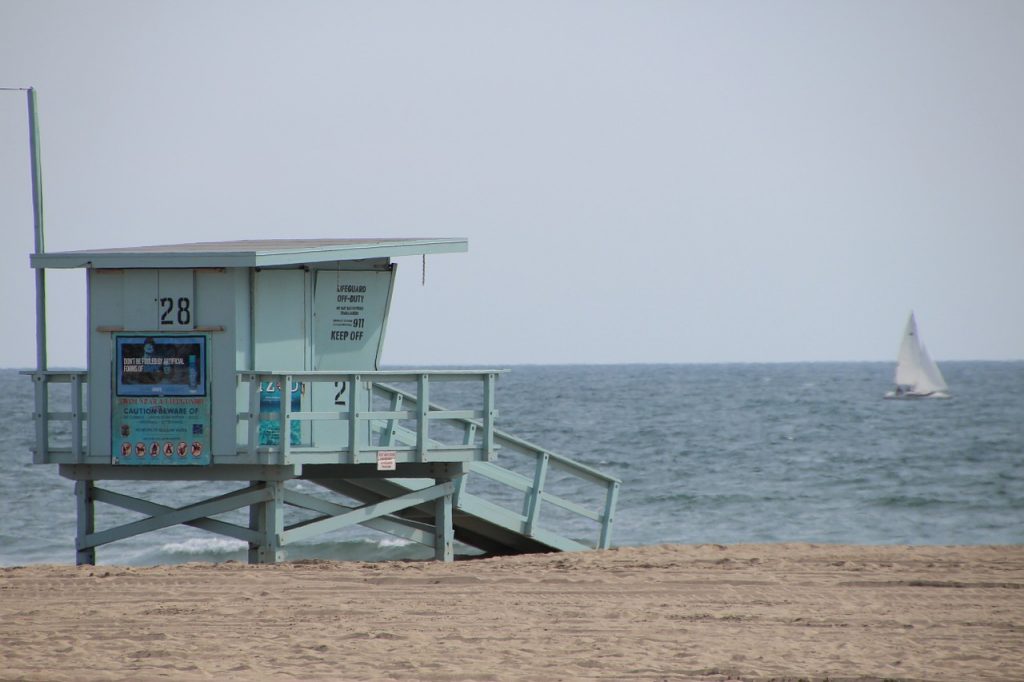 Hear us out here—yes, it's kinda public, and yes, you won't be able to go crazy here, but you have to admit there's something about the pure energy that leads to romance. Maybe it's the excess of skin shown or the warm sun shining down, but something about beaches make people go goo-goo for kisses!
3. Angel's Point at Elysian Park
Los Angeles has an awesome skyline, and you should take advantage of this when you're trying to create your own "Bachelor" or "Bachelorette" moment. Angel's Point is awesome because you take a hike up to it (which makes for a nice romantic date of its own) or you can simply drive up to it since you're lazy and ate three bags of Hot Cheetos the night before (no shame—we've all been there). Not only that, but if your SO is a Los Angeles Dodgers fan, it shows Dodger Stadium from a bird's eye view! It's super perfect for a kiss.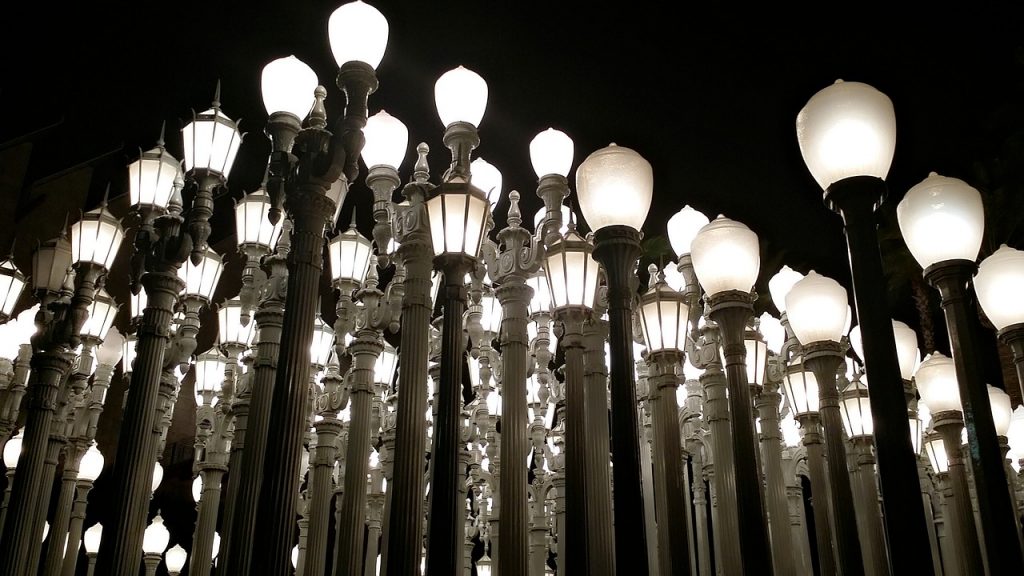 The LACMA Lights are incredibly magical—and magic tends to be a good recipe for kissing. We totally recommend this amazing piece of art for your little romance during the day OR the night—each one will be truly special! You can hang onto the lights while you engage your lips, or you can just stand amongst them. We're not photographers here, so you be the judge!
5. Sculpture Garden, UCLA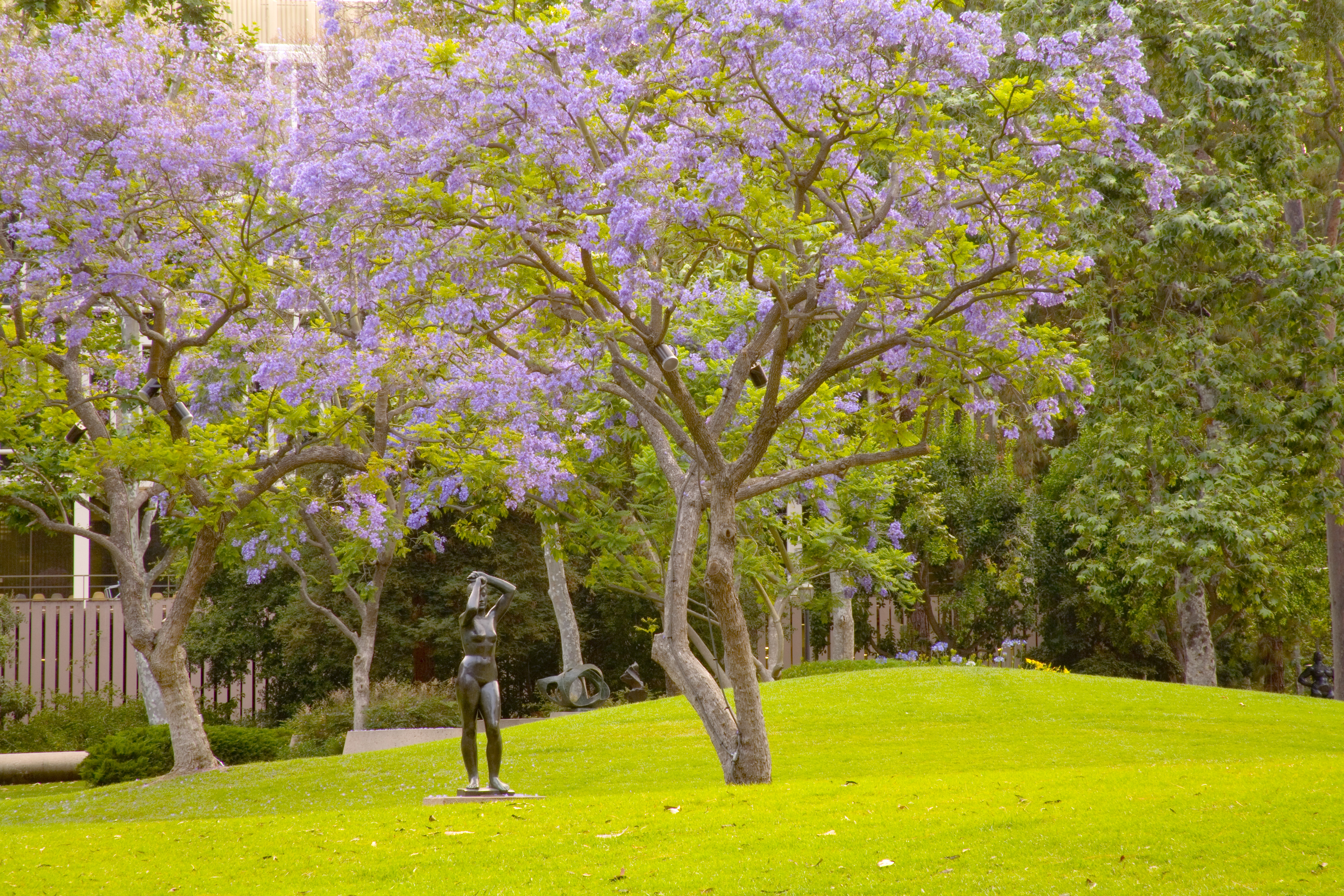 If you're a college student or even not, you can easily make your way to the Sculpture Garden at UCLA for your fated kiss. There's a ton of grass around that is perfect for lounging about, so just bring a towel or something (or even not if you don't care) and smooch amongst tons of awesome statues that will really add to the mood! The trees around are also incredibly beautiful in this incredibly open space.
6. Huntington Gardens

The Huntington Gardens are some of the most well-kept gardens in all of the greater Los Angeles area (Pasadena, to be specific). It features a beautiful Chinese and Japanese garden (along with some other cool ones like a cactus garden, but we're not sure if that's the best choice for this article's subject matter). If you're feeling like you're with the one, then take 'em to the Rose Garden here to truly leave a message.
Well, that's that! We hope that one day, someone will comment and say, "Stuff in LA, your awesome ideas on where to kiss actually led to our engagement and subsequent wedding! You guys are the BEST!" We can dream, can't we?