The worst Lakers gear that money can buy.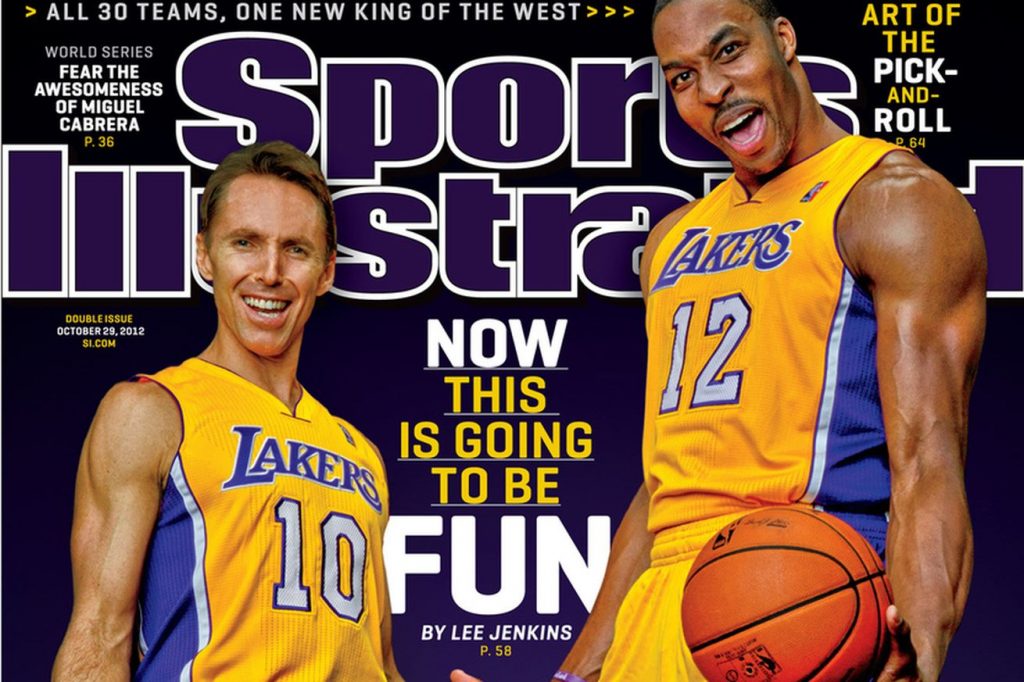 What's the occasion? Birthday? Christmas? Heaven forbid, anniversary?
Well, if your loved one is a big Los Angeles Lakers fan (or maybe just a Kobe Bryant fan), then you might be thinking of a vintage Shaq jersey or maybe, we don't know, a mug or something?
However, it turns out that it's not that easy to get the perfect Lakers gift; there seems to be a TON of really dumb junk that you know someone in the world has bought. Let's go over them.
1. Lil' Teammates Figure
W-What the Magic Johnson? Why is this thing so ugly? Why is it so generic? Our eyes are burning just looking at this thing.
2. Lakers Dog Print
Why would anyone buy this photo of a dog–presumably a beagle–with a Lakers hat on? Actually, you know what, this is pretty cool.
3. Magic Johnson Doll
Okay, this isn't THAT bad, but this thing is extremely, extremely creepy. We LOVE Magic, but do you think Magic sleeps with this thing at night? Actually, wait, maybe he does.
4. Basketball hoop sunglasses
The sad thing is that there is someone out there wearing these un-ironically and thinking that they are super cool.
5. Dwight Howard jersey
Too soon? Debatable. Low-hanging fruit? …Absolutely. We're sorry.
6. Lakers Catholic Rosary
Good lord. I've heard of the issue of mixing state and religion, but BASKETBALL and religion? Nuh-uh.
In fact… Shut it down. Let's go home. We wanted to do 10 of these products but we just can't continue after that. Mamba out.