One-stop fun shop with an arcade, mini-golf, batting cages, go-karts, laser tag, and more located in Torrance, CA that is perfect for kids, families, dates, and friends.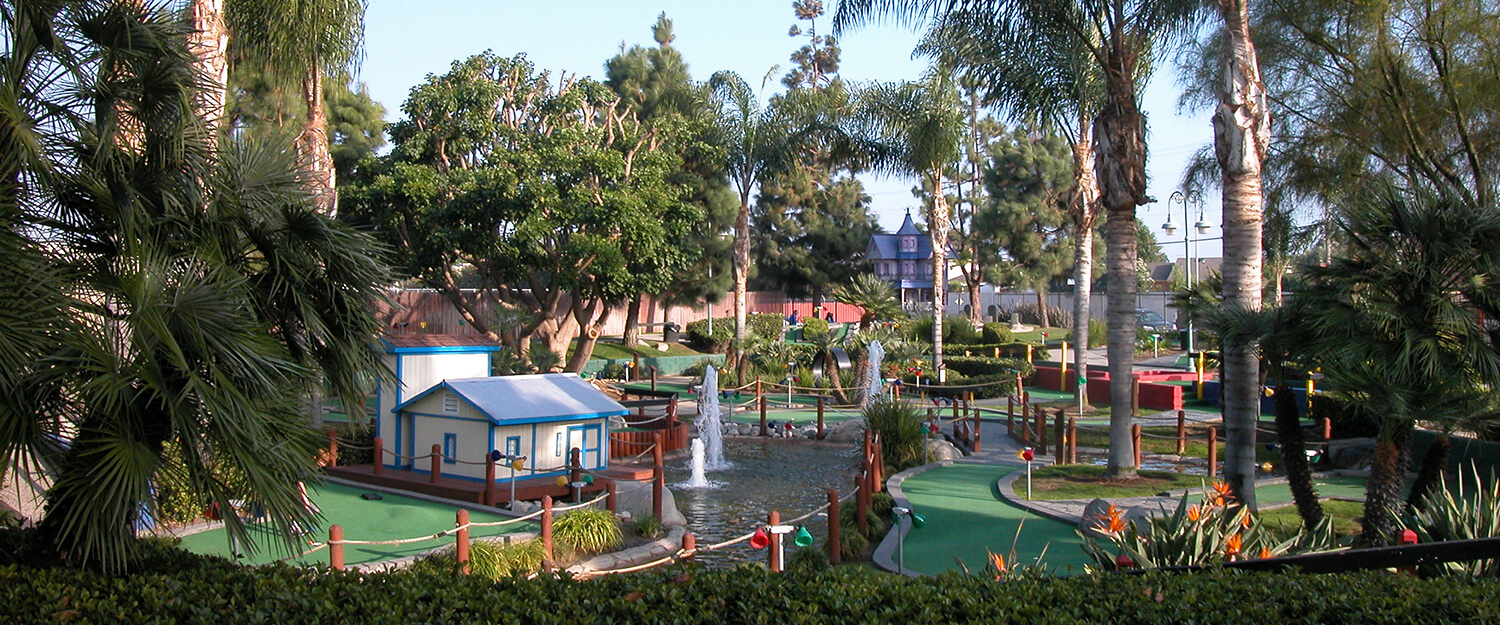 WHERE: MULLIGAN FAMILY FUN CENTER, 1351 W Sepulveda Blvd, Torrance, CA 90501
WHAT: Miniature golf, batting cages, arcade, go-karts, laser tag, rock wall, family fun, water attraction, birthday parties, recreation
WHEN: Year-round
HOW MUCH: Depends on the activity, but pretty cheap for everything
PARKING: Big private lot
STUFF TO DO IN LOS ANGELES | SOUTH BAY | TORRANCE | HARBOR GATEWAY | MULLIGAN FAMILY FUN CENTER
If you want a place to just be a kid again (or just bring real kids, we guess), then you're going to want to stop by the Mulligan Family Fun Center in Torrance (the Harbor Gateway area).
Chances are, if you like fun of any kind, then you'll at least find SOMETHING fun to do here. First of all, they have a pretty good arcade here that has your standard video game fare, your standard pop-a-shot and skee ball fare, and your fair share of crane games and ticket games. It's always fun to play some Time Crisis or something and then try to win jackpots with high or low stakes, depending on the relativity (to Vegas? Low stakes. To everything else? Very, very high).
Your STUFF IN LA pro-tip: if you really hate those stinkin' crane games because they're simply impossible (basically programmed against you), then you'll want to stop by Mulligan Family Fun Center for one reason and one reason only. There's an AUTOMATIC WIN crane game here!! Yeah, we are NOT KIDDING!
At the time that we went, this machine had a bunch of little rubber ducks in it, and the premise is to play until you win. We're 100% serious in that it took us like 50 times to win at one point, but at the end of the day, we took home three rubber ducks on only three game credits. For once, a machine not designed to TOTALLY rip you off!
Anyways, er, Mulligan has other fun stuff too. They have two mini golf courses here that have some moderately interesting designs and offer a challenge to even a real golfer. It's fun to play during the day (just wear sunscreen if it's warm out) or night and feels totally safe. It's also pretty cheap for an activity that should take perhaps an hour depending if you're waiting on a super slow group ahead of you.
Also notable is the go-karting they have here! It's fun to be totally reckless (although this isn't bumper karts, people) here which you really can't do on the real road. Well, you can, but good luck with that ticket and possible jail time. Anyways, go-karting is also reasonably priced given that it's hard to find them around.
What else? Water activities! They have a cool little pool here where kids and parents can ride in paddle boats, which sounds like a ton of fun during the hot LA summer months. A lifeguard is definitely on duty, so you don't have to worry about any dangerous accidents happening.
Another huge favorite here is laser tag! It's so fun to go around and play in this totally safe environment--that is, safe for everything except your ego, since some little kid is inevitably going to keep getting you and frustrate the living heck out of you! It's a fun course overall and is definitely not just for children.
Another great aspect of the Mulligan Family Fun Center is the presence of batting cages! It's about $1 per 10 balls which is pretty good, and you can get some swings in at varying speeds of pitches. If you're hitting balls of 60+ mph, you're pretty good and definitely not a newbie, but anyone could definitely start off with the slow-pitch ones if you're not feeling too hot. It's very fun to watch people flail away--whether they're successful or not.
As if that's not enough, there's even a rock wall here! It's a great way to test your nerves and your strength (but remember; it's mostly in the legs, not the arms).
We love Mulligan Family Fun Center! It's not the most pristine place in the entire universe, but it doesn't necessarily have to be. It is pure fun if you just get into it, and that's worth its weight in gold.