Stuff in LA loves spotlighting interesting places to visit, but also we love to highlight and interview interesting people. Alex Shadrow, CEO and founder of the online clothing marketplace UNItiques, is no exception.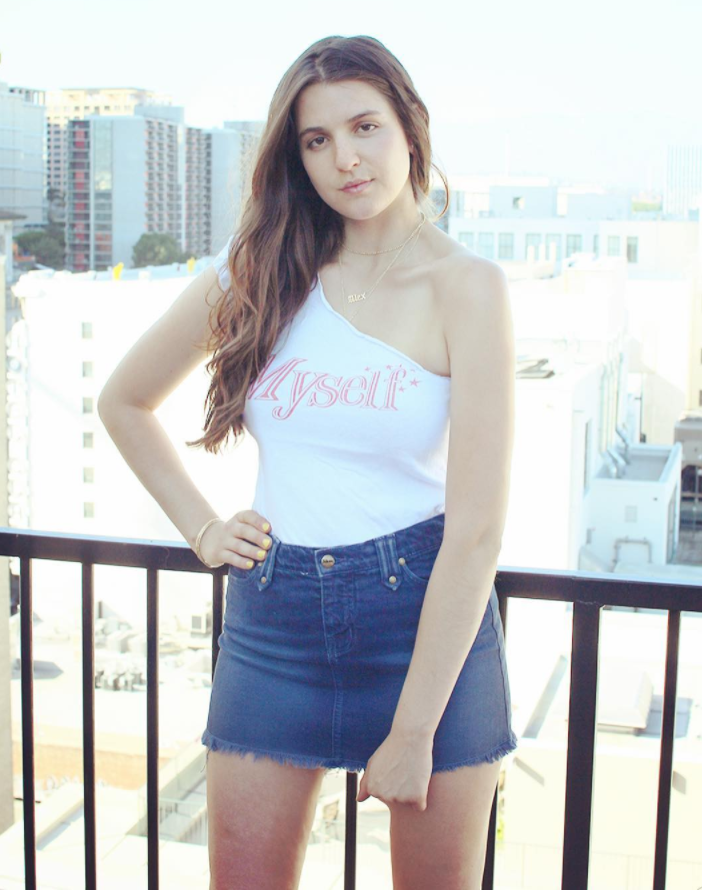 Alex Shadrow, CEO and founder of UNItiques.
Alex commands a uniquely powerful presence rooted in her unconventional appearance: she is female in a CEO world of males, and she is young, hip, and attractive--all facets people do not usually conjure when thinking of powerful executives.
[OTHER STUFF IN LA: How Did the Museum of Ice Cream in Los Angeles Get So Popular?]
So how did UNItiques come to be?
UNItiques
 came from being fed up--and straight up scared.
I had an eye-opening encounter with a Craigslist creep who came to my house and wouldn't leave. Shaken, I swore off Craigslist and looked for alternatives to sell my clothes.
I found problems with every clothing re-sell option from consignment stores that rip you off to mega online clothing swaps (like Poshmark) that don't work.
I created 
UNItiques
 and we currently have the highest sell-through rate of any competitor; that means we sell the highest percentage of inventory. Very proud of this!
Wow. Tell us more about the Craigslist creep.
A guy came to my house to buy a David Yurman ring and started asking me weird questions--like if I lived there alone and how many siblings I have.
He wouldn't leave and kept walking closer as I crept towards the front door. When he finally was ready to leave, of course he had to "use the bathroom."
45 minutes--of him in the bathroom--later, I had to leave him in my apartment alone, with all my stuff, and gather an entourage of big scary guy friends to scare him off.
Needless to say, legal action was taken. I actually ended up moving 3 weeks later.
How did you make the choice to go from a small-scale operation to "let's go for it"? I'm sure it was kind of scary.
I was telling my dad how cool it was that 1,000 girls had joined my "hobby" that was 
UNItiques
.
He was like, "Alex, if 1,000 girls joined on their own without any marketing, then you have something".
He's a successful business owner, and his confidence in me is what made me brave enough to turn a hobby into a full-time career.
To get to the next step I found myself mentors--people who had successfully run businesses like mine. They helped me pave the way.
How did you know what to do when it comes to starting a business? 
Beyond mentors, you have to have a vision--not a vision of what you think the business is, but a vision of what the customers think the business is. Get customer feedback; they will lead the way.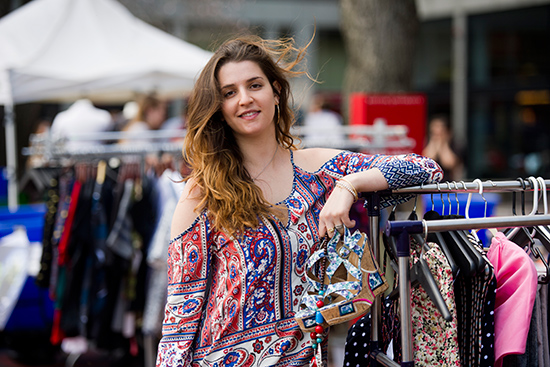 My motto is "
UNItiques
 is what its customers want it to be." Send surveys, do give-aways for feedback, invite your most active customers and fans for lunch. Get that feedback!
Every business has some obstacles along the way. What was a major hurdle along the way that you overcame?
Fundraising has been very tough. That's the reason 95% of startups fail: funding.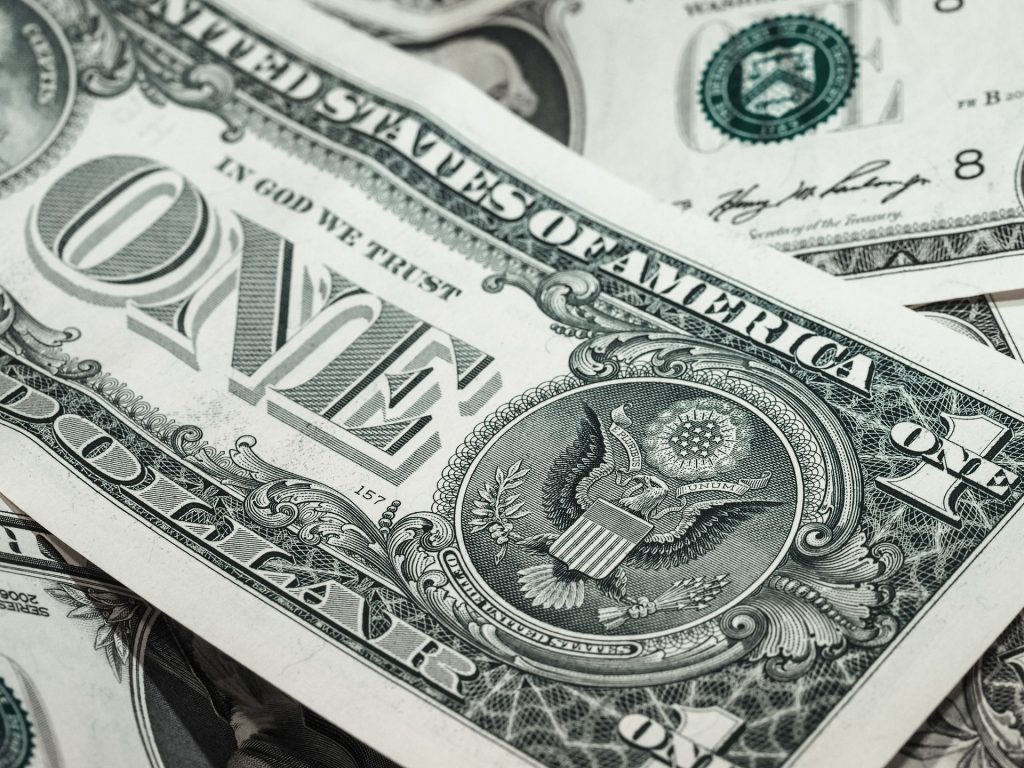 Funding is important, according to Shadrow.
UNItiques
 isn't your typical "buy our product" business, so finding investors that understand the value of technology and data has been challenging--but ultimately very rewarding.
You're pretty young, and you're a female CEO. What's that been like?
I tend to focus on the positives. Here's one: by owning the fact that I'm a young female CEO, I can "use" this to leverage meetings and conversations with other female leaders.
There are so many [older] women out there who want to support the younger entrepreneurial female community. You just have to own it and dive into that particular network.
By doing so, I've been a panelist at the Harvard University, UCLA, George Washington University, and Boston University Women In Business Conferences (to name a few). Get involved with your female business community.
On that note, do you think you can be a role model for young women growing up who wish to work in a start-up and even beginning their own?
To this day when people tell me I'm their role model, I'm flattered. I hold myself to a very high standard of work and really just want to make myself proud.
I think focusing on what you're giving back--whether it's to yourself or your customers--is the best way to be a good role model versus focusing on the idea of being a good role model (if that makes any sense).
What makes 

UNItiques

 a better option than eBay or similar sites?
Like I said before, 
UNItiques
 has the highest seller success rate of any fashion reseller.
For example, Poshmark sells 7.5% of its inventory, Vinted sells 3% of its inventory, and 
UNItiques
 sells 33%.
We're for and by young fashionistas. Our "girl boss" niche usually means everyone on the site is between 18-30. This is not your mama's marketplace.
We have items you actually want to buy, and it's personalized. We use private, protected data to show you items you're most likely to buy.
What girl A sees versus what girl B sees when they get to the marketplace is totally different.
I noticed that 

UNItiques

 is really minimalistic; you opt for a more grid-based photo approach with visually interesting photos. How did you design that?
Our girls take such good photos, we want you to feel like you're shopping an instagram feed. The big photos make it more social and fun.
It seems like you have some real fashionistas on the site. Anyone stand out in particular?
Absolutely!
@EmilyClaireBear - new trends for less than stores
@ThreeWolves - classic pieces your closet needs
@JackLag - flirty designer items for less
@ScarlettHalo_ (you may know her from Instagram.com/ScarlettHalo_) - a new york state of mind
@modernhvintage - minimalistic jewelry and body chains for $20 or less.
It's getting hot and sunny in LA. What are some of your favorite summer finds on your site?
I'm dying for these shorts. This new cut out is something we'll see a lot of this fall.
Also, lace up is moving from tops to bottoms.
I love to glam up a bikini with a body chain.
We're also LIVING for denim mini skirts.
Pro tip: Enter in SECRETDISCOUNT to get between $1-$100 off.
Wow, thanks, that was incredibly detailed, hah. Back to the bare bones: how did you manage the technical side of coding and implementing the site? 
I have a full time technical co-founder who is also my business partner. I highly recommend that everyone finds themself a tech partner versus paying a tech company.
You'll always want to make changes and upgrades, and you don't want to have to pay every time you do.
It's not always finding the right developers for the job, right?
It can be impossibly hard. I found my co-founder by pure luck. We basically ran into each other and got to taking.
The focus market for 

UNItiques

 definitely seems to be trendy college girls and millenial girls, but there is a men's section on the site. Since it's kind of light at the moment, are there plans on getting more guys on the site?
There is no men's section as of now.
As I said before, we are who our customers are. As of now our customers are women. We hope to expand into men's by mid-2018.
So you got the chance to be on Project Runway: Fashion Startup. How'd that come to be, and how was it?
I'm a yes girl. I actually saw an ad somewhere online saying "Fashion Entrepreneurs, Are You Looking For Investors?".
 Alex Shadrow pitches UNItiques on Project Runway: Fashion Startup.
The ad called for me to send in a one minute pitch video. I actually didn't know it was Project Runway Fashion startup until the show aired!
How can people in LA get involved with the site?
There, they can sell their clothes, shoes, and accessories to thousands of fashionable girls their age.
They can use our free mailing system or if you they're in college, they can sell safely to their peers right on campus.
Most items are 75% off retail. For example, I just got a Free People dress for $15! Plus buying resale helps the environment!
Alright, now some fun stuff.
What's your strangest quirk?
I like eating cheese, then chocolate. It's weird.
Your go-to footwear?
THIGH HIGH BOOTS. ALWAYS.
User @threewolves.
Least favorite food?
Mayo. Please do not bring it anywhere near me.
Any last words?
Commend yourself for reading this article! You are taking interest in entrepreneurship and the opportunities / cool stuff around you. That makes you unique and smart. 🙂