by Tremaine Eto
February 13, 2019
PACIFIC PALISADES, CA. — As rain peppered through the cool sky on a Wednesday morning at The Riviera Country Club in West Los Angeles, the mood seemed to be anything but dampened. After all, the highly anticipated 2019 Genesis Open was underway with players—like actor Mark Wahlberg—in the Official Pro-Am presented by MetLife scattered all throughout the course. After teeing off at 6:40 in the morning, the tournament host made his way to a large, white media tent off the 18th green for his scheduled press conference with members of the media. "It's warmer in here," he remarked. His name?
Tiger Woods.
As I sat in the compact and crowded yet cozy room on behalf of Stuff in LA, it was clear that the buzz at the Genesis Open would only get bigger and bigger starting with this presser.
The day already had great significance, marking the 50th anniversary of the 1969 Los Angeles Open, when Charlie Sifford—the first African-American to play on the PGA Tour and who retired PGA pro Lee Trevino called "the Jackie Robinson of golf"—won on an exciting playoff hole against South African Harold Henning.
"It meant a lot to all of us who are participating in the game who are non-white to have Charlie have had the success he had, to have him go through the struggles that he went through to win here," Woods said. "I always called him my grandpa that I never had, so for us to honor Charlie and what he's done and what he's meant to the game of golf and to do it here at this event at the Genesis Open is special for all of us."
---
---
[More Stuff in LA: Food Network Chef Jordan Andino is Here to Flip Your World]
Following the recognition of Sifford's victory as well as overall impact on the game and society was a notable announcement by PGA Tour commissioner Jay Monahan: beginning in 2020, the Genesis Open will officially receive elevated status in the PGA Tour to put it in the same company as Jack Nicklaus' Memorial Tournament at Muirfield Village in Dublin, Ohio as well as the Arnold Palmer Invitational at Bay Hill in Orlando, Florida. So what does that mean exactly?
The Genesis Open will move to invitational qualifying status and reduce its playing field from 144 to 120;
The champion will receive a three-year PGA Tour exemption—an increase of one year over the standard winner's exemption on tour;
The purse will grow to an impressive $9.3 million, with the winner taking home a cool $1.674 million;
The philanthropic work of Woods' TGR Foundation will be further amplified through the telecasts and promotion of the tournament.
When asked what kind of criteria would there be for future events to gain such status, Monahan quipped with a laugh, "It's very simple—all you need to do as a player host is to win 60 times on the PGA Tour."
The elevated status now bolsters the event's partnership with luxury automotive brand Genesis, which has the 2019 North American Car of the Year—the Genesis G70—at the forefront of its lineup. "We at Genesis couldn't be more thrilled to be back at one of the preeminent events on the PGA Tour for a third year in a row," Genesis Motor America Chief Operating Officer Erwin Raphael said on Monday. "We look forward to celebrating these champions who were born to rise and to sharing a premium experience with guests." Attendees of the Genesis Open will have access to a host of activities and public spaces by Genesis; the automotive brand also is committed to making the TGR Foundation the primary charitable beneficiary of the tournament, with proceeds from the event going to support the organizations' college-access programs in Southern California.
"We're just so excited about this opportunity to showcase what we've done as a foundation for over 20 years and this elevation status will certainly help that," Woods said. "It is going to help so many more kids' lives, and we're able to do that with a tournament like this." The TGR Foundation, based a 405 South's drive away in Anaheim, California, was launched in 1996 and has impacted close to a million underrepresented minority students—97.1% of those in its Earl Woods Scholar Program are first-generation college students—by delivering and promoting STEM education and counseling.
[More Stuff in LA: Sobae (소베) Feature: From a Stable Job to Navigating the Music Industry]
Earlier in the week, I saw on Instagram that Woods took the time to meet with Earl Woods (named in honor of his late father) Scholar alumnus Grace Lee, who was born in Seoul, South Korea and as a teenager followed her family's pursuits of better economic certainty to Jakarta, Indonesia and then eventually to Los Alamitos, California. Inspired by her story of academic pursuits challenged by a family's collective adjustment reminded me a lot of my own and countless friends' experiences, so when questions opened up, I knew I wanted to ask Tiger about the students that come through his foundation's doors.
I know that this week you met Earl Woods scholar alum, Grace Lee. Woods smiled and nodded when he recognized her name. What is it like to meet students from your Foundation as they pursue their careers?
"An opportunity to be able to create opportunities for a person like Grace and all the Earl Woods scholars is what we're trying to do," Woods said, his passion clear. "I mean, look at her history: she is an immigrant. Her family are immigrants. She went through our programs there at the Learning Lab in Anaheim. She's going to NASA and working at NASA and creating the algorithms that landed the Rovers on Mars. That's astonishing."
"Now she's—you know, heck with that, I'm just going to create something in music," Woods continued, referring to her new venture in her studies in music and film at graduate school at the University of Southern California. "I'm amazed at some of the talent and just the amount of gifts some of these kids have, but it's up to us—all of us—to create opportunities for them. Having events like this is are things that we need to be able to do to create these opportunities for people like Grace and many others."
At the junket, Woods was willing to go into detail about his history with this event at Riviera, where much has been made of his 0-11 victory record there as a professional—a stat that would go unnoticed for other pros, but one that sticks out for the 82-time PGA Tour winner. "There's no secret to this golf course; it's right in front of you, but it's hard," Woods remarked. "It is certainly a love-hate relationship."
Going into the four-day swing and flashing his legendary knack for preparation, Woods broke down his game plan. "You've got to hit the ball high into any of these greens and really control your spin and put the ball in the right spots because getting up and down here…" Woods paused to collect his thoughts. "As we've all seen," he continued, "Kikuyu grass is not easy to do. It's sticky, catches a lot, and now with it wet, some of the bump and runs are actually skipping so that makes an added little challenge."
At the end of the presser, Woods stood up and donned his black Nike rain jacket. His event now officially announced to be in the same tier as those of his golf heroes Jack Nicklaus and Arnold Palmer, Woods exited the doors to the blustery wind and drizzling rain having further added to his overall legacy. This week, Woods will attempt to add on in the best way he knows: on the golf course.

---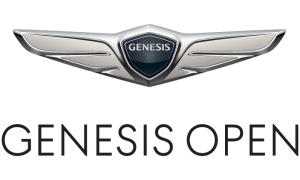 The Genesis Open is named in conjunction with new global luxury automotive brand Genesis—founded in November 2015. "We're a young brand, as you know, but we're taking strides and we have common values which we share with Tiger," Executive Vice President and Global Head of the Genesis brand Manfred Fitzgerald said. "We believe that we know where we're going; this is something which definitely combines us and that's how come it is such a natural fit for us."
Partnering with Woods' TGR Foundation, Genesis is offering a host of public activations for attendees of the Genesis Open, a complete list of which can be found here. Among the offerings are the Genesis Social Studio, Genesis Performance Lab, Genesis Courtesy Valets, and Genesis Instagram Photo Ops. Additionally, the winner of the 2019 Genesis Open as well as the first players to make a hole-in-one on the par 3 14th and 16th holes will win the North American Car of the Year, the Genesis G70.
Tickets for the 2019 Genesis Open from Feb 14-17 are available for purchase here.
---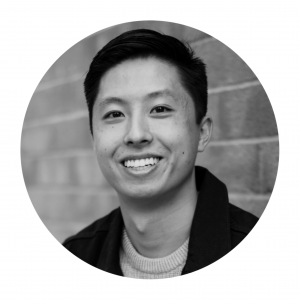 About the Author
Tremaine Eto is the main writer and owner of Stuff in LA. You can contact him at admin@stuffinla.com
---
---
---
---