---
9-hole short public golf course with a driving range complete with automatic dispensers.
---
By Golfing Grey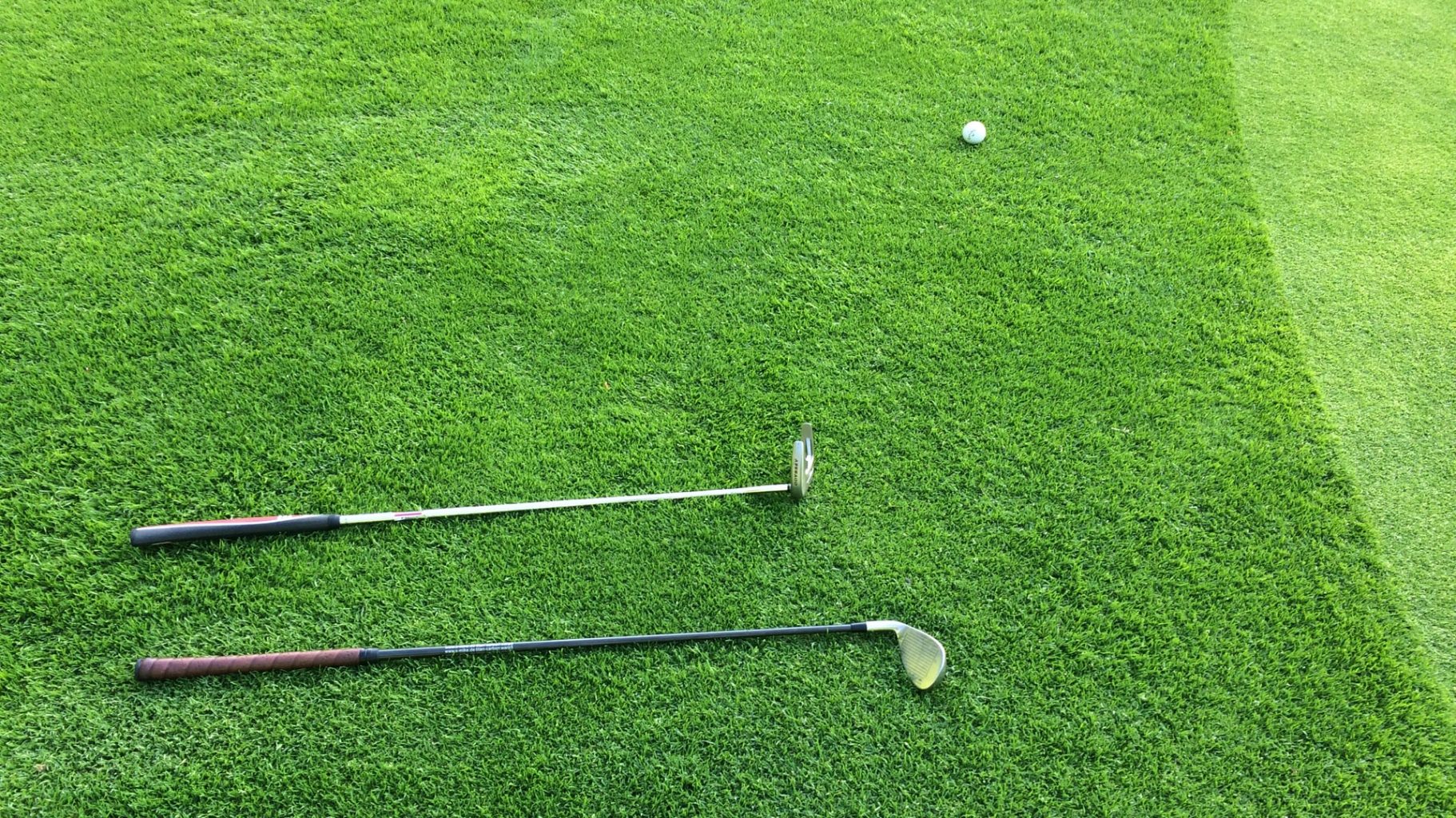 If you're just beginning golf or you want to work on your short game, then Monterey Park Golf Club is a solid option in the SGV.
Hours
Monday: 6 A.M. to 11 P.M.
Tuesday: 7 A.M. to 11 P.M.
Wednesday: 6 A.M. to 11 P.M.
Thursday: 6 A.M. to 11 P.M.
Friday: 6 A.M. to 11 P.M.
Saturday: 6 A.M. to 11 P.M.
Sunday: 6 A.M. to 10 P.M.
[wpws id=9]
The driving range
The driving range is very unique in that it has automatic dispensers that you ordinary would see in Asia. It's great for preserving back health and for the lazy (like me).
How many stories?
There are two stories; it's a double deck driving range. I usually like to be on the bottom level to see the true flight and carry of my ball, but the top is nice to boost my ego, which heaven knows I really need.
Prices
Prices are very reasonable:
$0.10 per ball before 4 P.M. Monday through Friday, and $0.12 per ball after 4 P.M. Monday through Friday and on weekends.
---
---
That means for 100 balls, it's either $10 on off-peak times and $12 for peak times, which is very reasonable and competitive with other driving range prices.
How to pay
To pay, you have to go to the cashier area; unlike the majority of driving ranges out there, you will get assigned to a specific spot because they have to enable the ability for the balls to feed through the ground.
How many hitting bays?
There are 100 hitting bays here, so plenty of space. However, in popular times, there has even been known to be a wait. I personally don't think you should worry about this, but just know that it is a possibility. The 626 loves golf.
Chairs
There are also chairs available, which is also quite unique for driving ranges in America (unless you're talking about Top Golf or something); in Asia, they're a little more common.
This is a great feature; when I last went, I saw some significant others sitting there and chilling while their partner hit balls, and I even saw children studying! Classic 626.
Also, there is a rack to put your bag (or clubs) against if yours doesn't stand on its own.
---
---
Tee height
If you're particular about your tee height–and you should be if you want consistency with your drives–then you'll be happy to know that there are up and down buttons that you can press to adjust the tee height!
Honestly, with all these features, this driving range is one our favorite mat driving ranges in the greater Los Angeles area.
Can you hit driver and 3-wood?
If you're a longer hitter, it would be tough to do so. It's only about 200-ish to the end, so you're encouraged not to if you can carry the fence.
The golf course
Cost
You can book tee times on their website as well as GolfNow, or you can call in. Tee times will be anywhere from $10 to $17 depending on time you book, with perhaps a little variation. It's overall quite affordable.
Grass tee boxes or mats?
Like most executive golf courses, you hit off of mats.
Day golf and night golf
One of the best aspects of Monterey Park Golf Club is that not only can you play golf during daylight as usual, but there's actually night golf here! They have flood lights so that you're not limited by the sun.
The course is a short executive course; it has 7 par 3's and 2 par 4's.
Hole-by-hole
Hole 1: Par 4, 319 yards
On this hole, smash your drive to the fairway (ideally; I would be somewhere wildly to the right because I have no control) and then face a second shot over a bunker to the green.
Hole 2: Par 3, 148 yards
A straightforward par 3; just knock it onto the green and putt it in (for me, I would hit a shot to 4 feet and then three-putt, probably).
Hole 3: Par 3, 135 yards
Another straight par 3, but with plenty of trees lining the left. A bunker lies on the right side before the green for some potential trouble.
Hole 4: Par 3, 130 yards
There are some trees somewhat in your vision towards the green, but you shouldn't have an issue with a normal shot.
Hole 5: Par 3, 121 yards
Another straight hole with a bunker to the right.
Hole 6: Par 3, 125 yards
A bunker to the left of the green could be trouble for any hooks.
Hole 7: Par 3, 144 yards
A straight shot but with a tree or two on the left side just to make you nervous.
Hole 8: Par 3, 140 yards
A hole that curves a bit to the left–this one is where lefties or those with natural draws should pounce.
Hole 9: Par 4, 286 yards
One of the more challenging holes on the course, this hole has a tree on the right side of the fairway and then three bunkers on the left side of the green that you have to hit over. A par 4 is an awesome way to end–if you play the hole well.
---
---