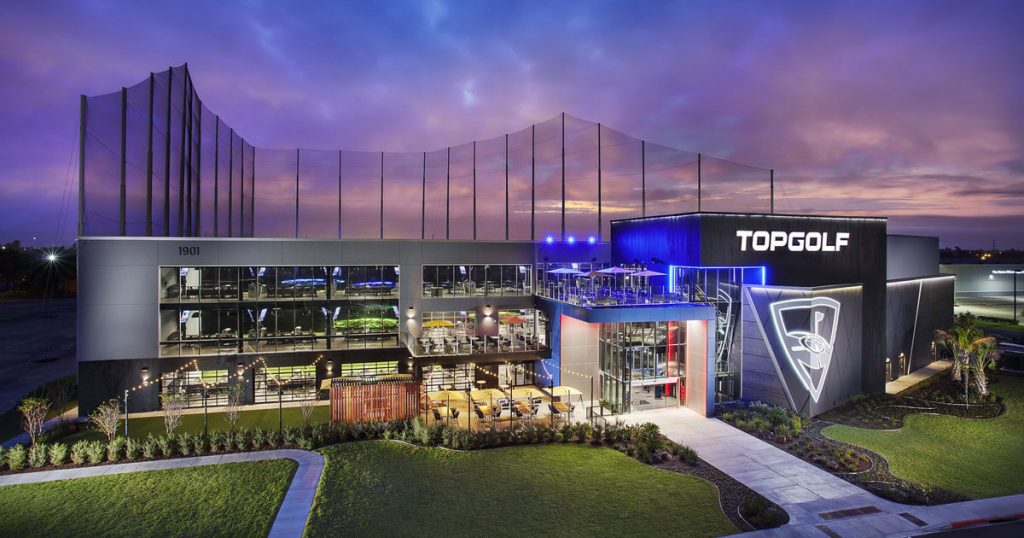 ---
---
After years of city council meetings, discussions, and negotiations, TopGolf is coming to Southern California.
Set to be built on the existing The Lakes at El Segundo Golf Course (owned and operated by the city of El Segundo), TopGolf–which bills itself as "Golf, Party Venue, Sports Bar & Restaurant"–will erect a three-story driving range along with lighting fixtures to re-imagine the existing nine-hole track as a beginner-friendly experience for both day and night
---
---
The move comes not so much as a surprise but more with a set timeline for completion; after all, it was approved in late 2019 prior to the COVID-19 pandemic. For a while, progress on the project was put on hold due to "COVID-19 and the economy's future," according to the City of El Segundo. Now officially greenlit, construction on the site is scheduled to complete by summer 2022.
Of the 26.5 acres currently allocated to The Lakes at El Segundo, 16 will remain. The three stories of driving range will have 102 hitting bays, and TopGolf's business model of providing televisions, food, drinks, as well as microchipped balls and arcade-style landing areas will be forefront and center to provide more of an experience akin to a trendy bowling alley.
Many TopGolf locations around the country, however, do not have a golf course attached, but the land tract that The Lakes at El Segundo currently has provided a unique opportunity to maintain and re-think it. The total yardage will drop about 100 yards, and putting greens and chipping areas will increase in size to allow for a better experience for beginner golfers (a large majority of TopGolf's clientele).
---
---
Additionally, a new pro shop, clubhouse, and patio as well as event and meeting spaces will be built.
---
---
El Segundo's benefits from the sale are touted to be $1.3 million in lease payments for the driving range per year (with a 10% adjustment every five years), 3% (at least $200,000 worth) of beverage sales, $500,000 in taxes, and $20,000 in lease payments for the golf course itself (with a 10% adjustment every five years).
---
---
This stands in contrast to The Lakes at El Segundo's current annual losses, which averages $275,000 per year. The City of El Segundo also stands to gain 500 new jobs–the majority full-time with benefits. El Segundo Recreation and Parks "Rec ID" cardholders and military members will be able to receive 10% discounts.
Reaction on Twitter was largely positive, but only time will tell how TopGolf will fit in with the city:
TopGolf is coming to El Segundo and I'm so exciteddddd.

— Cheyenne Mejia (@cheymejiaa) January 18, 2021
---
---
Yes!!!! TopGolf got approved for el segundo!!!

— Borrego (@ElBorregoal) January 16, 2021
---
(Sources: The Beach Reporter and City of El Segundo)
---
---
---
---