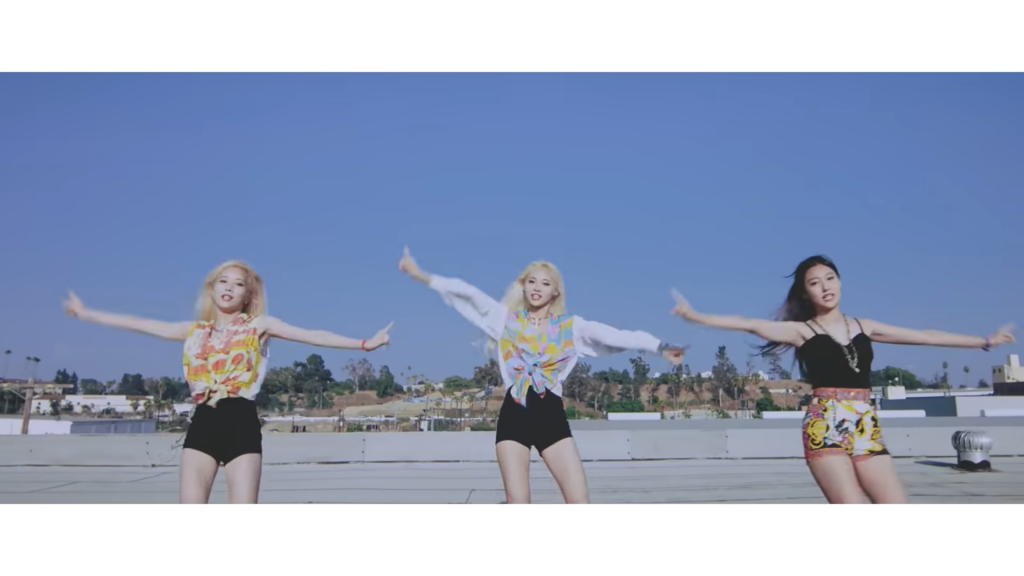 ---
By Torei Dei
---
LOONA/ODD EYE CIRCLE's Girl Front (under BlockBerry Creative aka BBC) is one of my favorite K-pop songs of 2017. It's high-energy, it's nostalgic, it's inspirational, and it immediately caught my ear the first time I listened to it with its dream pop vibes and iconic "OooooOooOOOOoOoOOOOoooOOOOO"…Nailed it.
In Girl Front, Kim Lip, JinSoul, and Choerry (the three members of the LOONA sub-unit ODD EYE CIRCLE) all show off great visuals and dancing skills (and of course, lots and lots of running). The way the M/V is also shot and edited is also very aesthetically pleasing (as is the norm with LOONA/ODD EYE CIRCLE); in particular, I absolutely love the white movie framing and the soft filters placed on the shots. It's such a serene and almost magical feeling all throughout.
A lot of the outdoor scenes, as it so happens, were shot in and around Los Angeles, California; in this article, I'll try to figure out where they filmed certain parts.
---
---
Los Angeles River
The Los Angeles River is a river that flows 51 miles through a fixed concrete course. The look and feel of it is classic LA, and many other films and videos (like Kendrick Lamar's Humble) have filmed here.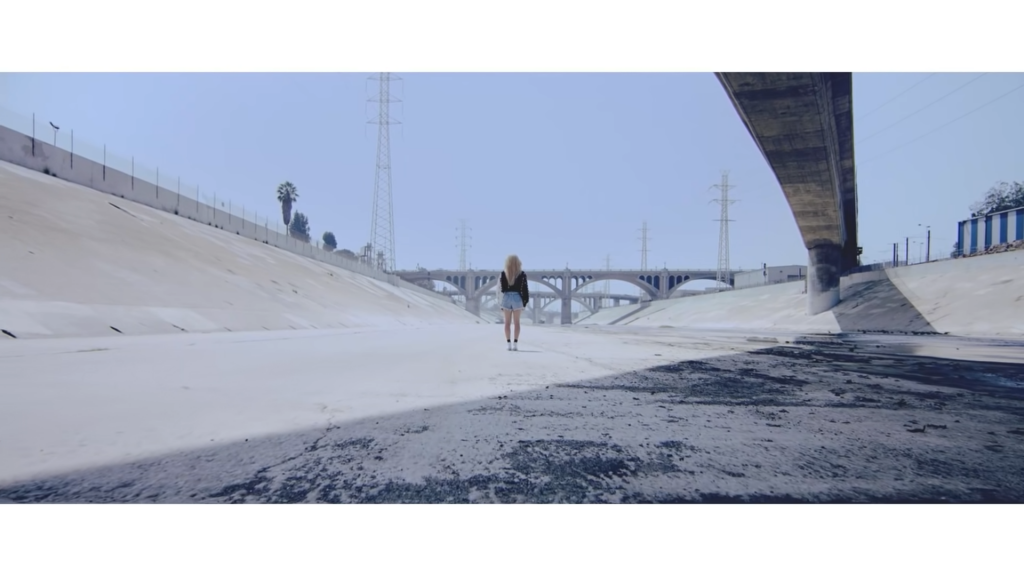 One of the most iconic locations in Girl Front is Kim Lip right smack in the LA River, which was mostly dry at the time of filming (you can kind of see a stream on the right-hand side of above picture, which is why I say mostly). In Google Maps, she's about at this spot:
Notably, it's technically not allowed for people to go down there. You would require special permission, which I'm assuming that LOONA/ODD EYE CIRCLE's film crew got, to be down there. It doesn't mean people don't go down there via some openings, but it also means I am not encouraging it. It's illegal and most certainly trespassing.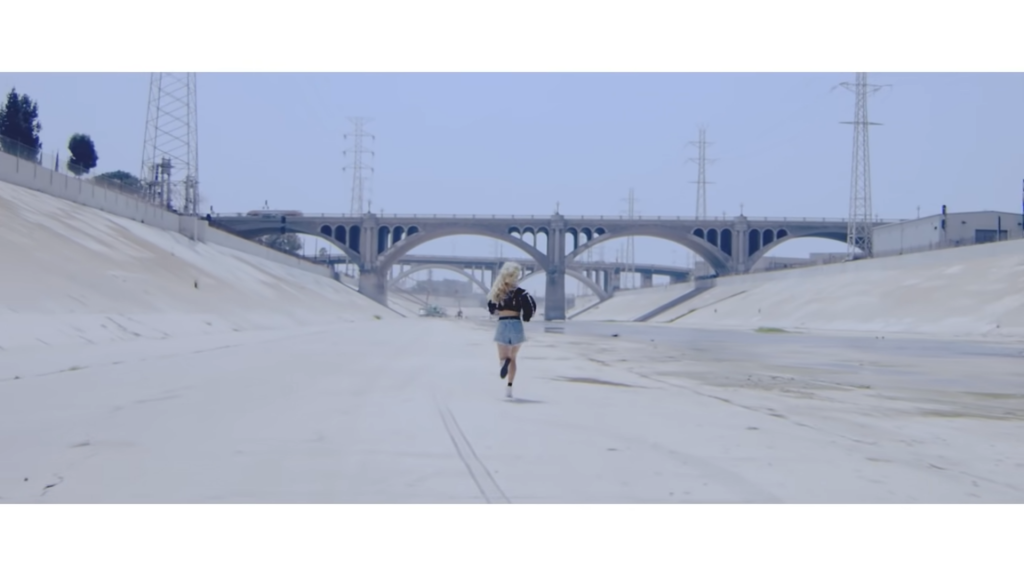 There's a LOONA TV episode that goes into some behind-the-scenes of the filming here:
In the background of one part, you can see someone biking. Like I said, people find their way down there. Kim Lip also mentions that she had to run about twenty times; it's always interesting to see how much work goes into the creation of music videos.
---
---
A Desert Near Joshua Tree
Okay, honestly, it's really hard to find any information on what the exact location of where they filmed the desert scenes.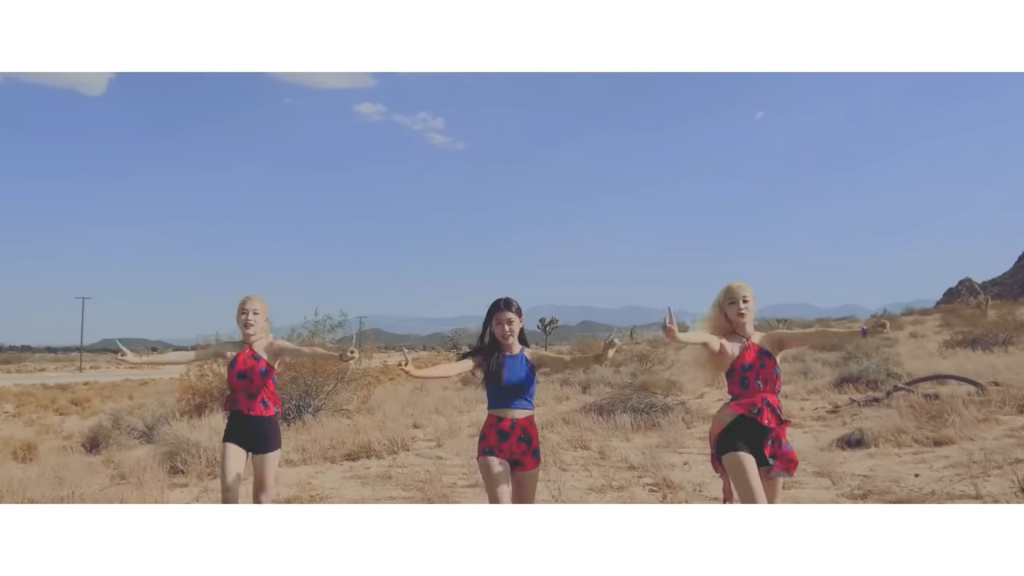 Deserts tend to kind of look…the same no matter what the location is, so I'm really not sure. My best guess is around Joshua Tree National Park because you can see the infamous Joshua trees throughout the video.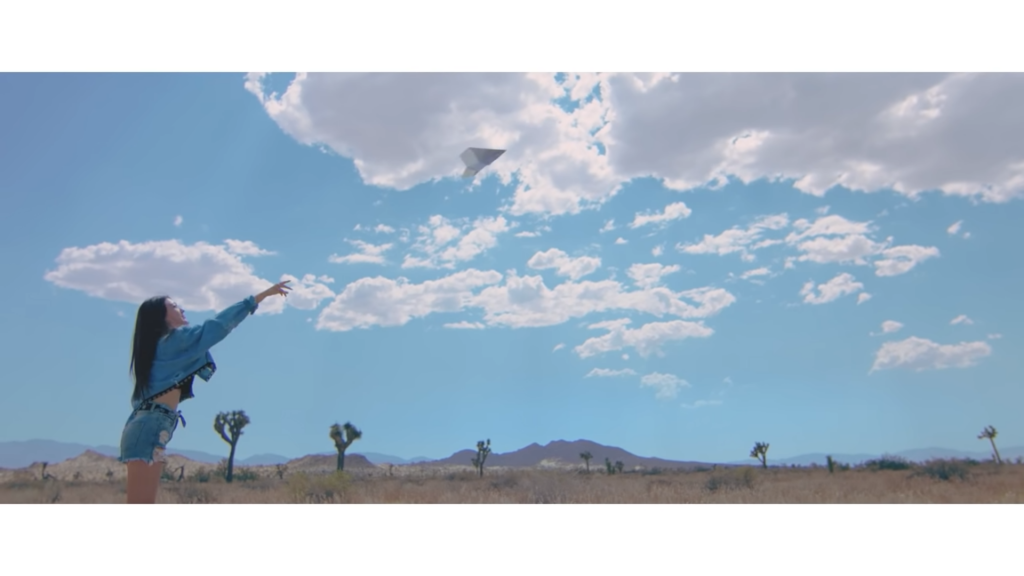 In LOONA TV #198, we get a behind-the-scenes view of filming in the desert.
While these shots of them in school uniforms wasn't used in the main M/V, it was later put into the choreography video.
---
---
A Random Carnival
So I don't think you'll be able to visit this one because it seemed like just some random traveling carnival, which is somewhat common in the U.S. I never really thought about these too much popping up, but it's a thing, and I guess somehow the film crew set up the ability for the girls to roam around there.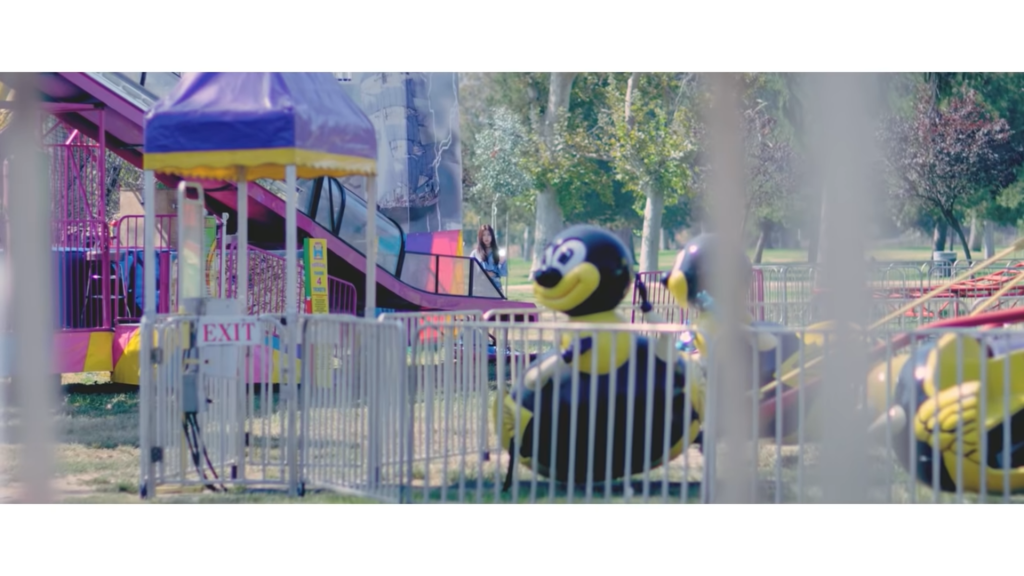 We can kind of see it in the background LOONA TV #197 where Choerry becomes a real-life Disney princess and feeds a squirrel:
---
---
A Pink Brick Building (Formerly the Museum of Ice Cream)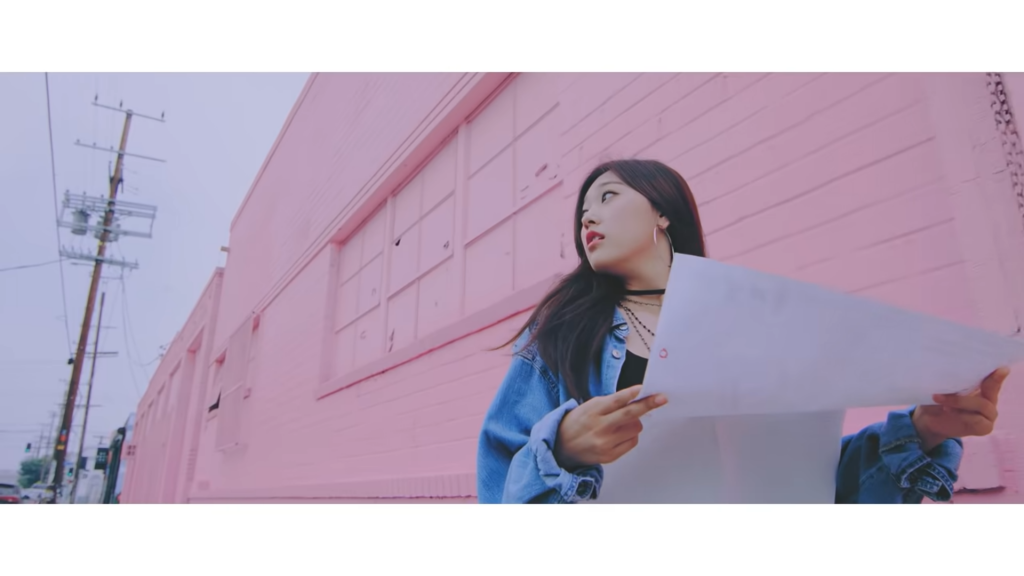 The truth is that there are a lot of pink buildings in Los Angeles. The most well-known one is the Paul Smith Pink Wall, which Stuff in LA goes over in its "A List of Painted Walls and Murals in Los Angeles" article; this certainly isn't that, though.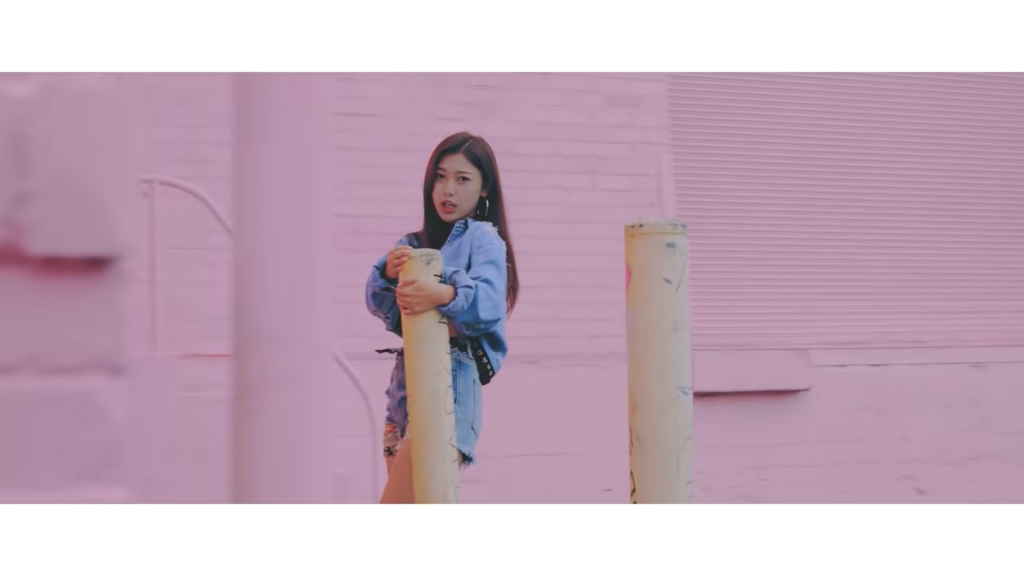 This one seems more like tucked in Downtown LA in one of the random warehouse areas. Here's one possibility: the building that once housed the once-popular Museum of Ice Cream. I'm 99% sure this is the right one.
The reason why I think so is this shot: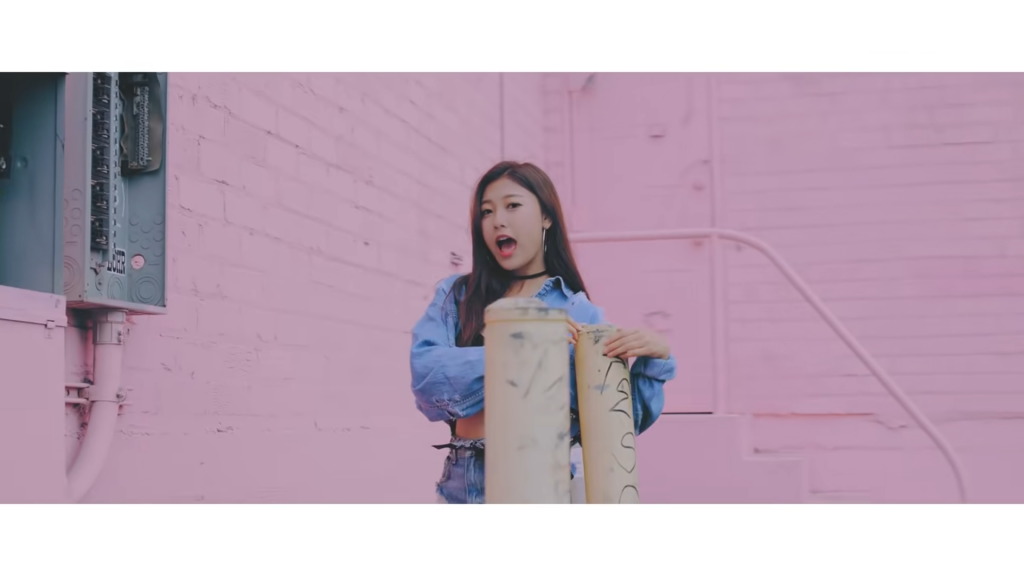 We aren't affiliated with this blog, but check out this post by Jessica Whitaker where she actually took a portrait there. You'll notice that the model is standing on the staircase right behind Choerry!
Any other ideas?
I wasn't able to figure out the alley or rooftop from the video–it just is a little too hidden or generic. If you have any ideas, let me know!
---
More from Torei Dei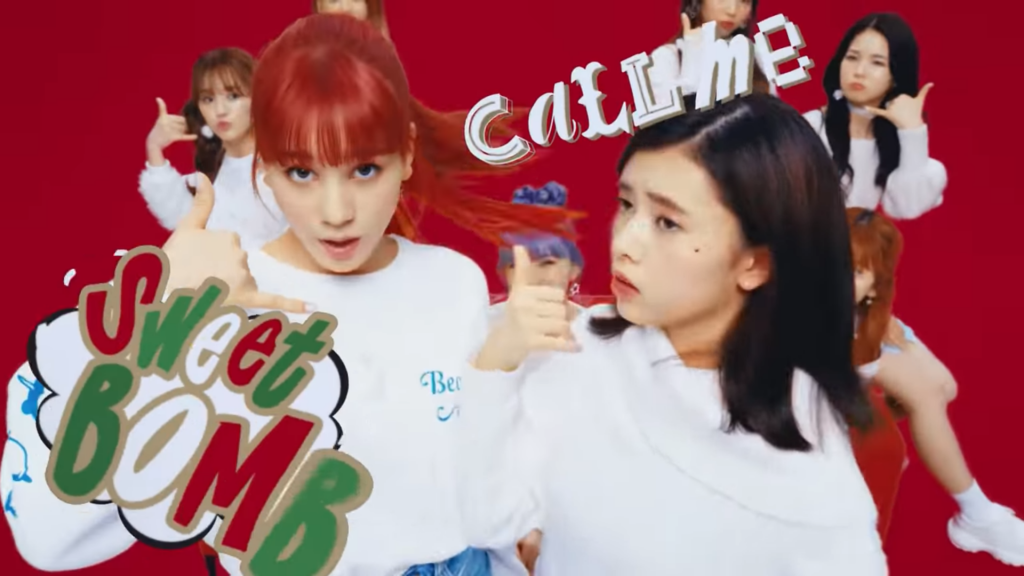 NiziU – Sweet Bomb! – Lyrics Breakdown and Fan Review
---
---
---