---
An absolutely free (except for parking) cultural experience in West LA that's absolutely worth checking out.
---
By Aesthetic Andie
So there are two places that people colloquially call "The Getty" in Los Angeles. You have The Getty Villa and The Getty Center.
So to go over some of the differences, The Getty Center, which is the subject of this article, is basically in Brentwood in West LA while The Getty Villa is in Malibu. Importantly at The Getty Center, you can just show up while at The Getty Villa, you have to reserve your visit in advance. Also, The Getty Center generally has better views of the city of Los Angeles. Other than that, there are various other differences that make both worthwhile.
How do you get to the actual Getty Center? It's on a hill!
Yeah it is! You can see it off the 405 freeway. Basically, you park at the street-level parking lot and then you ride a free tram up the hill. The tram is honestly one of the coolest parts of The Getty Center.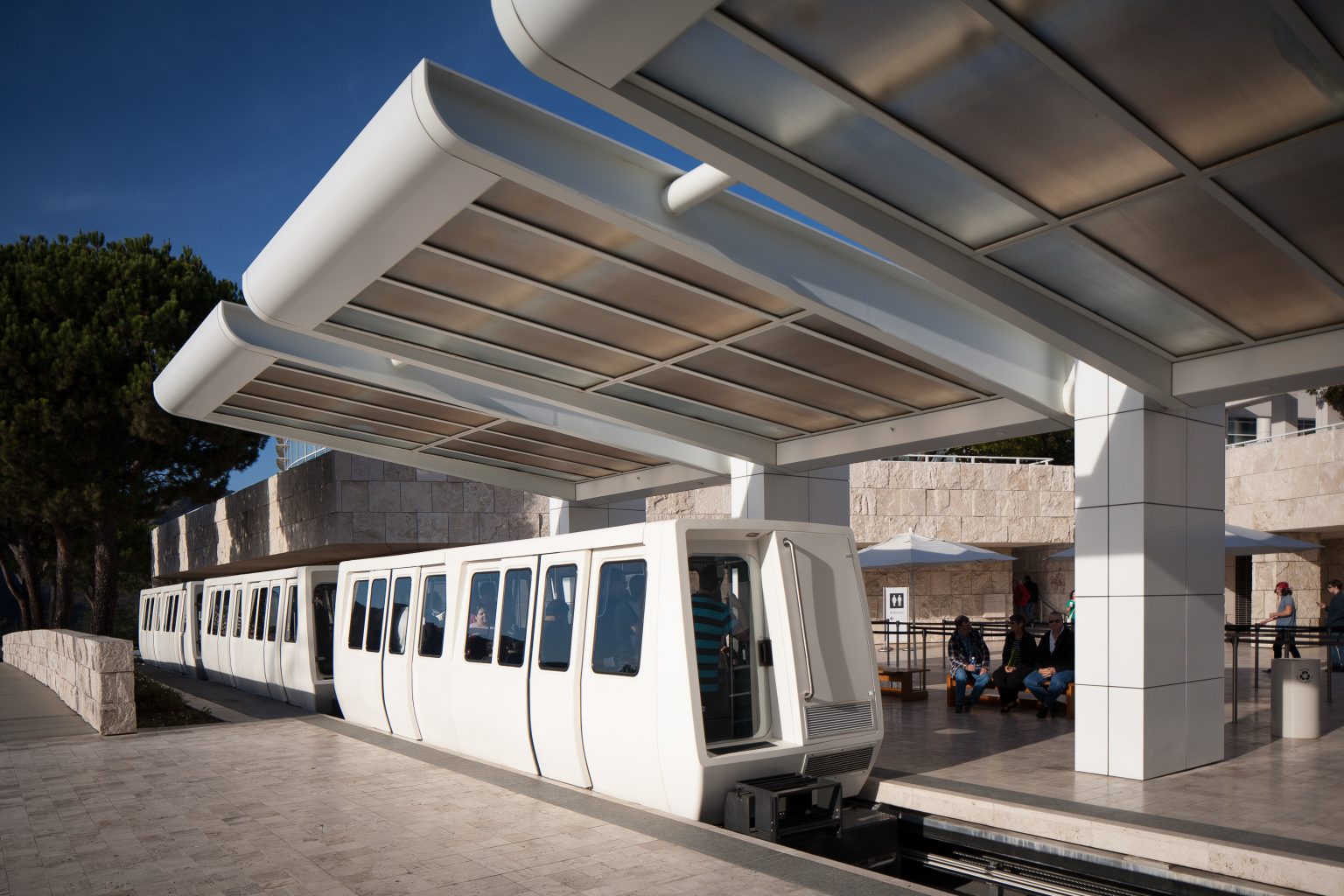 The Art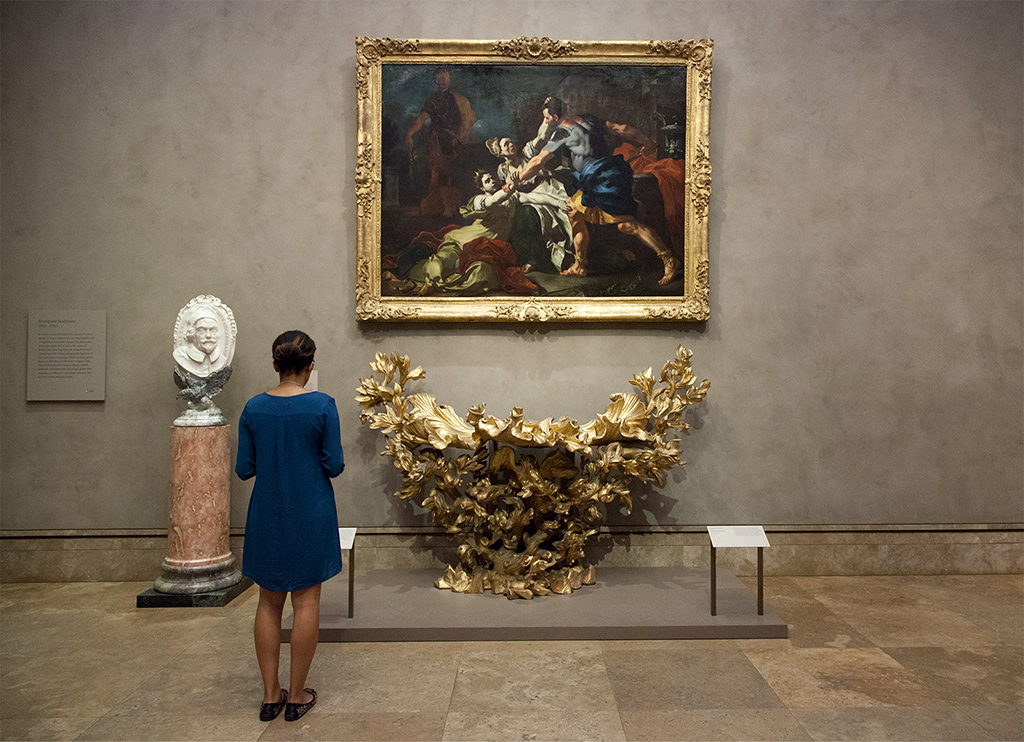 I'm gonna reference The Getty Center's site for this. So basically, you can expect these types of art at The Getty Center:
Pre-20th-century European paintings, drawings, illuminated manuscripts, sculpture, and decorative arts;
19th- and 20th-century American and international photographs;
Contemporary and modern sculpture;
Robert Irwin's Central Garden, designed specifically for the Getty Center.
These are all basically split up into different pavilions.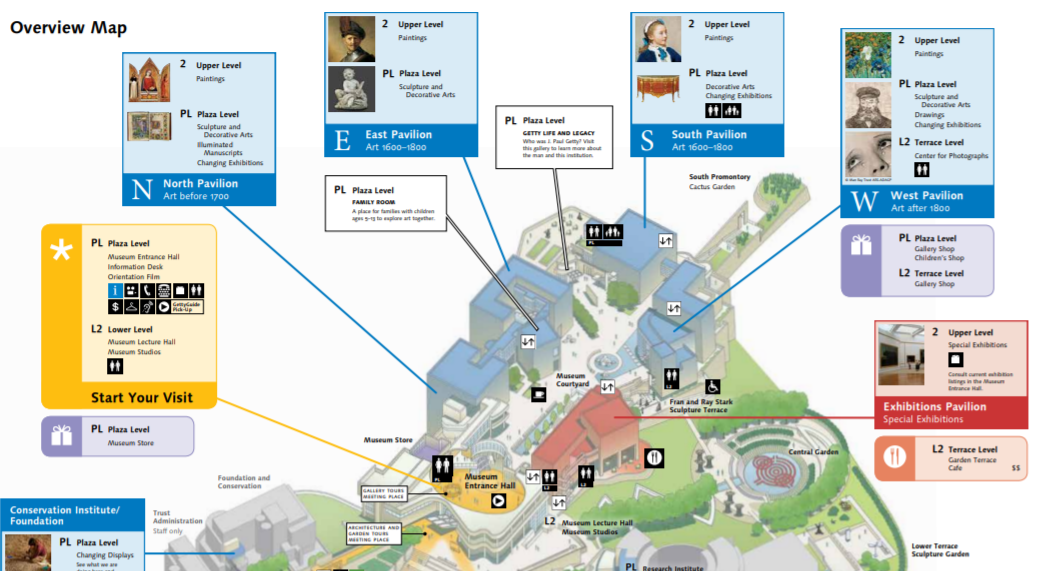 North Pavilion
The North Pavilion presents paintings dating up to 1600, as well as medieval and Renaissance sculpture and decorative arts.
---
---
East Pavilion
The East Pavilion features primarily 17th-century Baroque art, including Dutch, French, Flemish, and Spanish paintings, as well as sculpture and Italian decorative arts dating from 1600 to 1800.
---
---
South Pavilion
The South Pavilion houses 18th-century paintings and the majority of the Museum's European decorative arts collection, complete with elaborately furnished paneled rooms, dating up to 1800.
West Pavilion
The West Pavilion features sculpture and Italian decorative arts of the 1700s through 1900, 19th-century paintings, and the Center for Photographs. Neoclassical, Romantic, and Symbolist sculpture and decorative arts are also on view.
Exhibitions Pavilion
This is where a bunch of rotating special pavilions would be; we're talking collaborations with other museums across the world, for instance. Definitely worth checking out from time to time.
The Architecture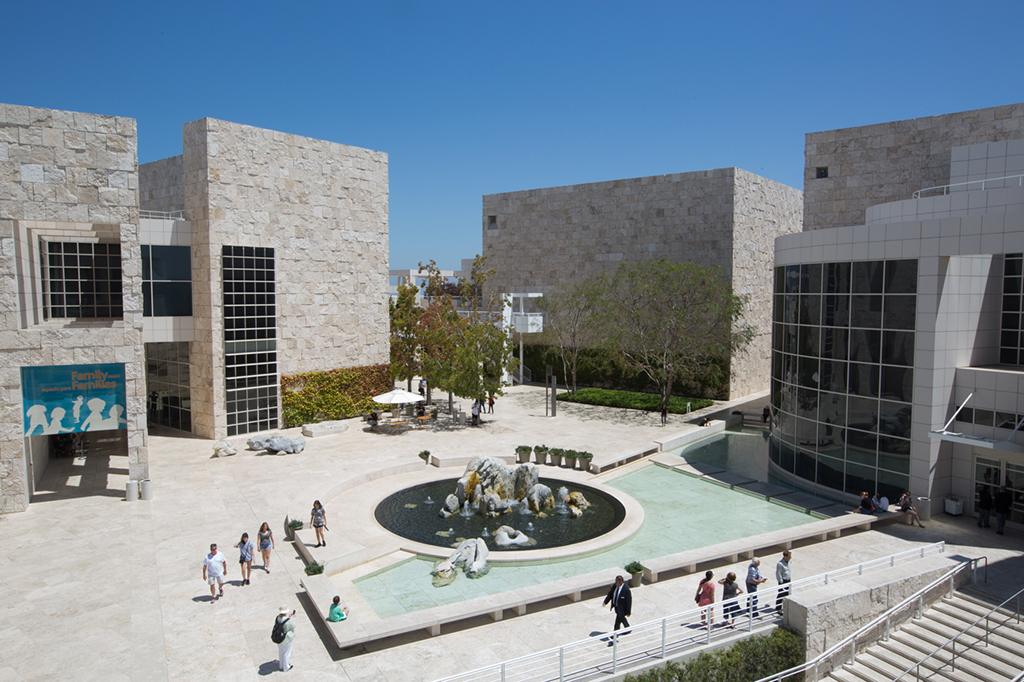 As you can see, the architecture of The Getty Center is very unique; the beige-colored stone, chosen by the architect Richard Meier, is so warm and iconic.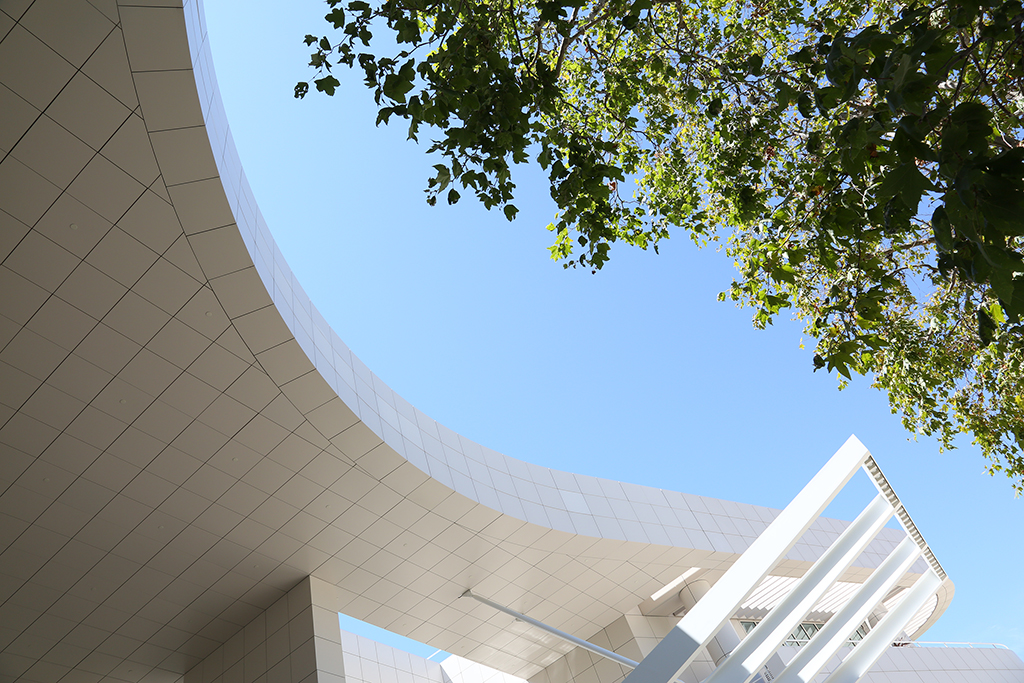 Meier did a great job incorporating curved elements to the architecture; here you can see the curved roof covered in Italian travertine near the entrance. It looks really timeless.

Natural light is a huge aspect of Meier's design, and the results are pretty stunning. Natural light is awesome, period. Basically, even if you're not really into art or anything, you can totally appreciate the architecture of The Getty Center. A lot of it also works great for photo opportunities as well.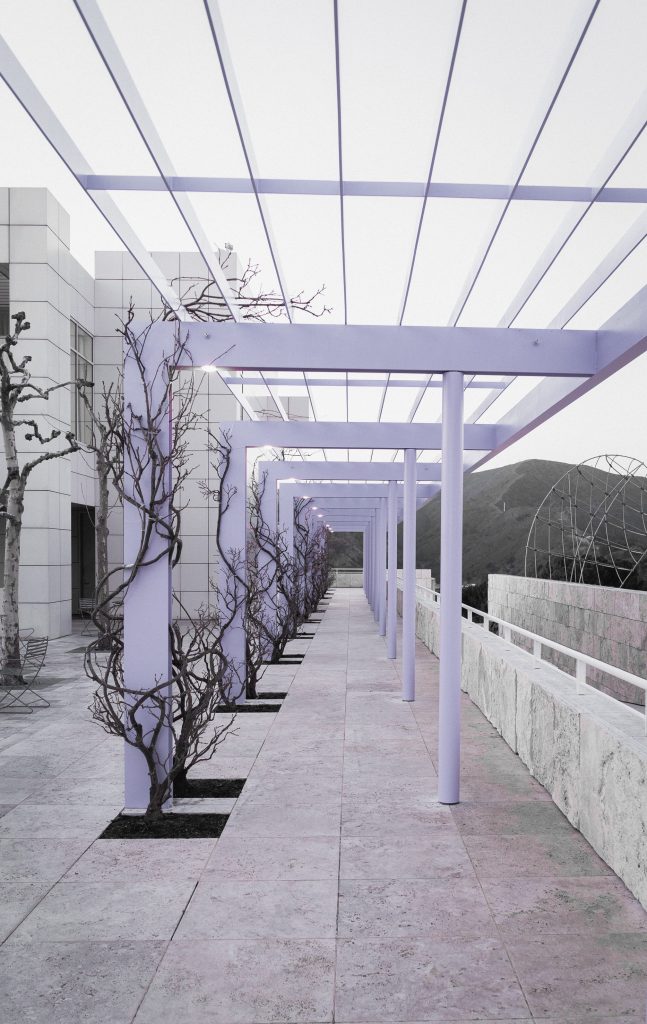 ---
---
The Gardens
The Central Garden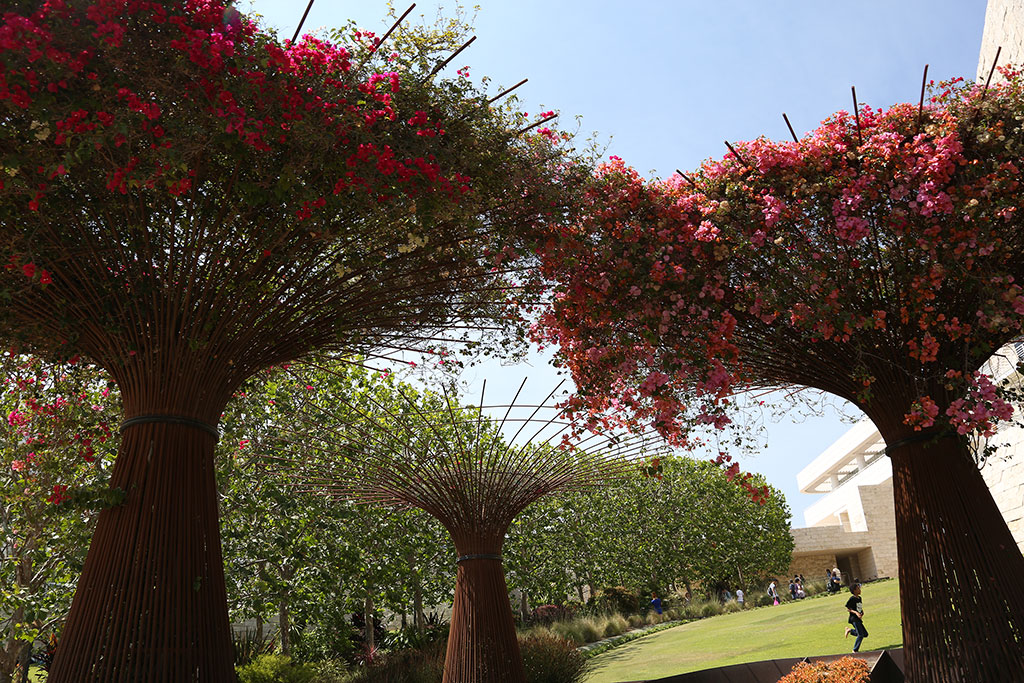 Heeeeey, don't these flower sculptures look familiar? Like…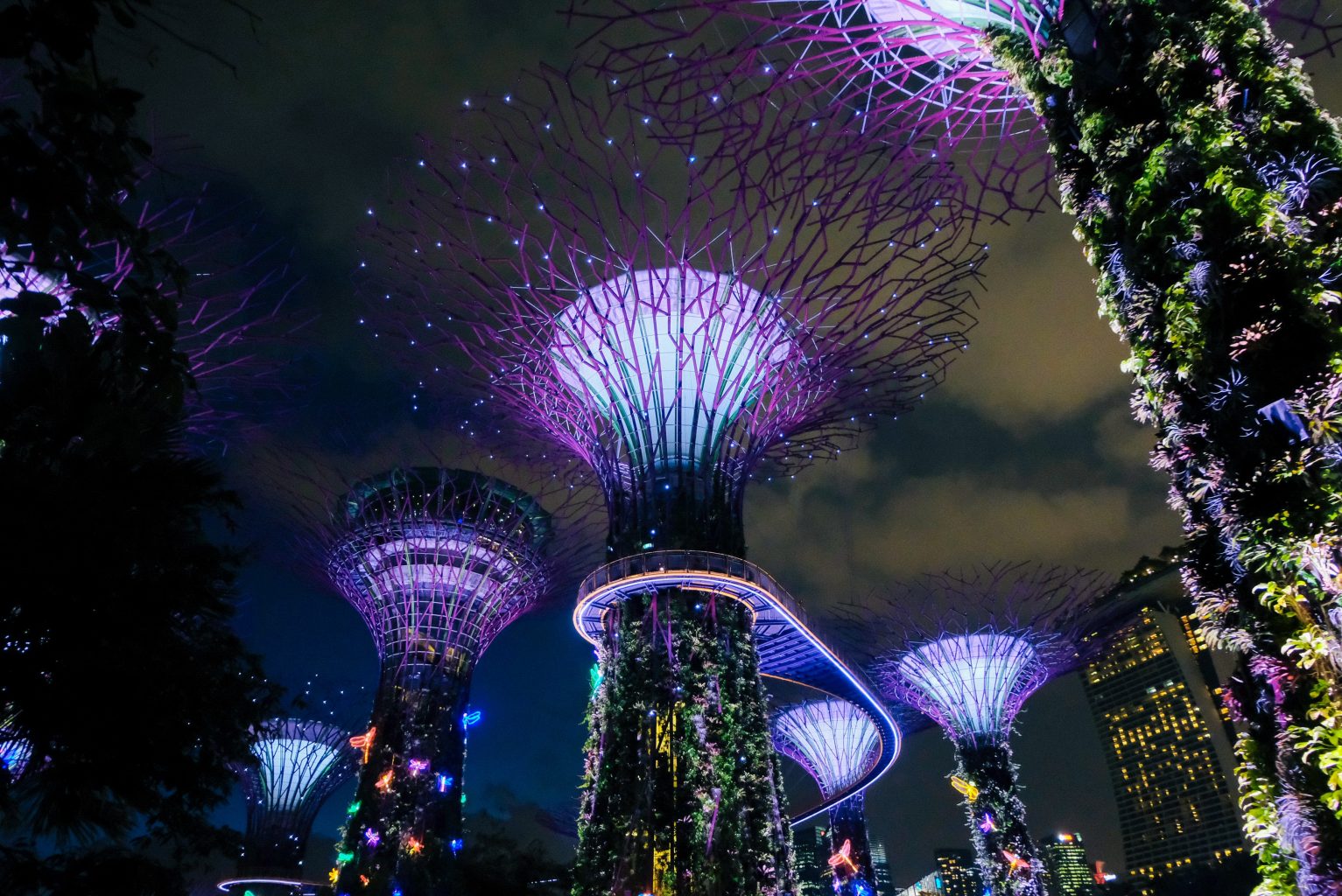 …The Gardens by the Bay in Singapore?! I bet there's definitely some influence here. I can't really find evidence of it in my research (a.k.a. 10 seconds of Googling around), but the resemblance is uncanny.
Anyways, the gardens, done by artist Robert Irwin, here at The Getty Center are incredibly beautiful. I feel like pictures do them the best justice.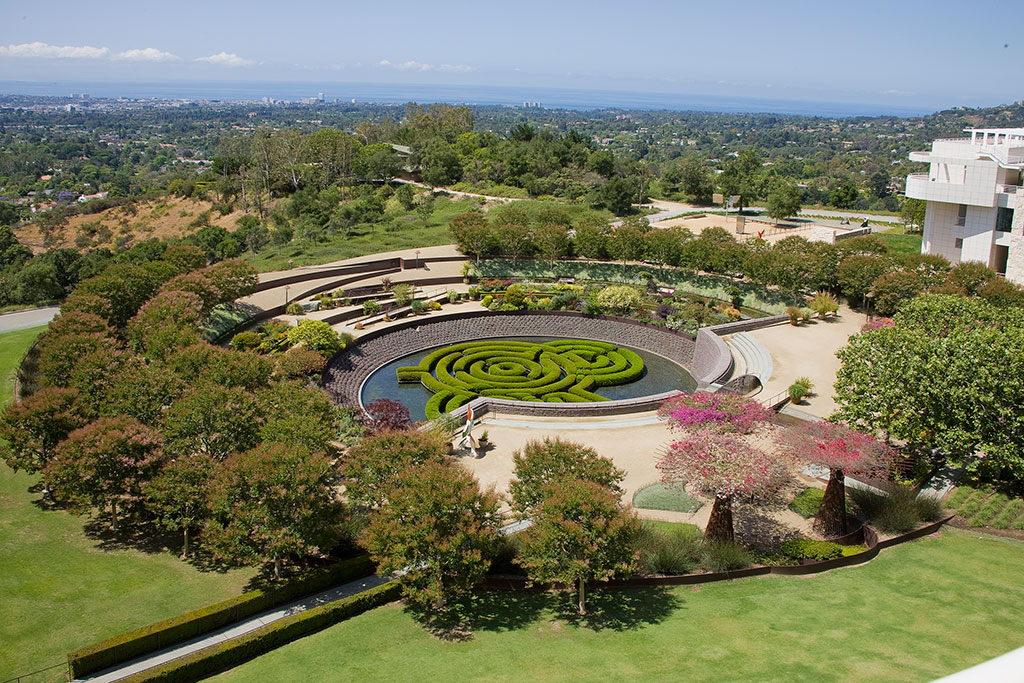 From The Getty Center directly, "all of the foliage and materials of the garden are selected to accentuate the interplay of light, color, and reflection. More than 500 varieties of plant material are used in the landscaping."
"A walkway crosses over a stream that winds through a variety of plants and gradually descends to a plaza, where you'll find bougainvillea climbing through custom-made rebar trellises. The stream cascades over a stone waterfall into a pool containing a maze of azaleas. Specialty gardens surround the pool."
California Robert Irwin designed them, and he did a really great job. All 134,000-square-feet of it looks so unique and so striking. It's so awesome seeing spring flowers bloom in the Central Garden. If you're able to draw or paint, it's a fantastic place to practice some artwork. It also is absolutely an awesome place to take pictures–you should take your dates here! Not that I'm speaking from experience. Sigh, it's been so long.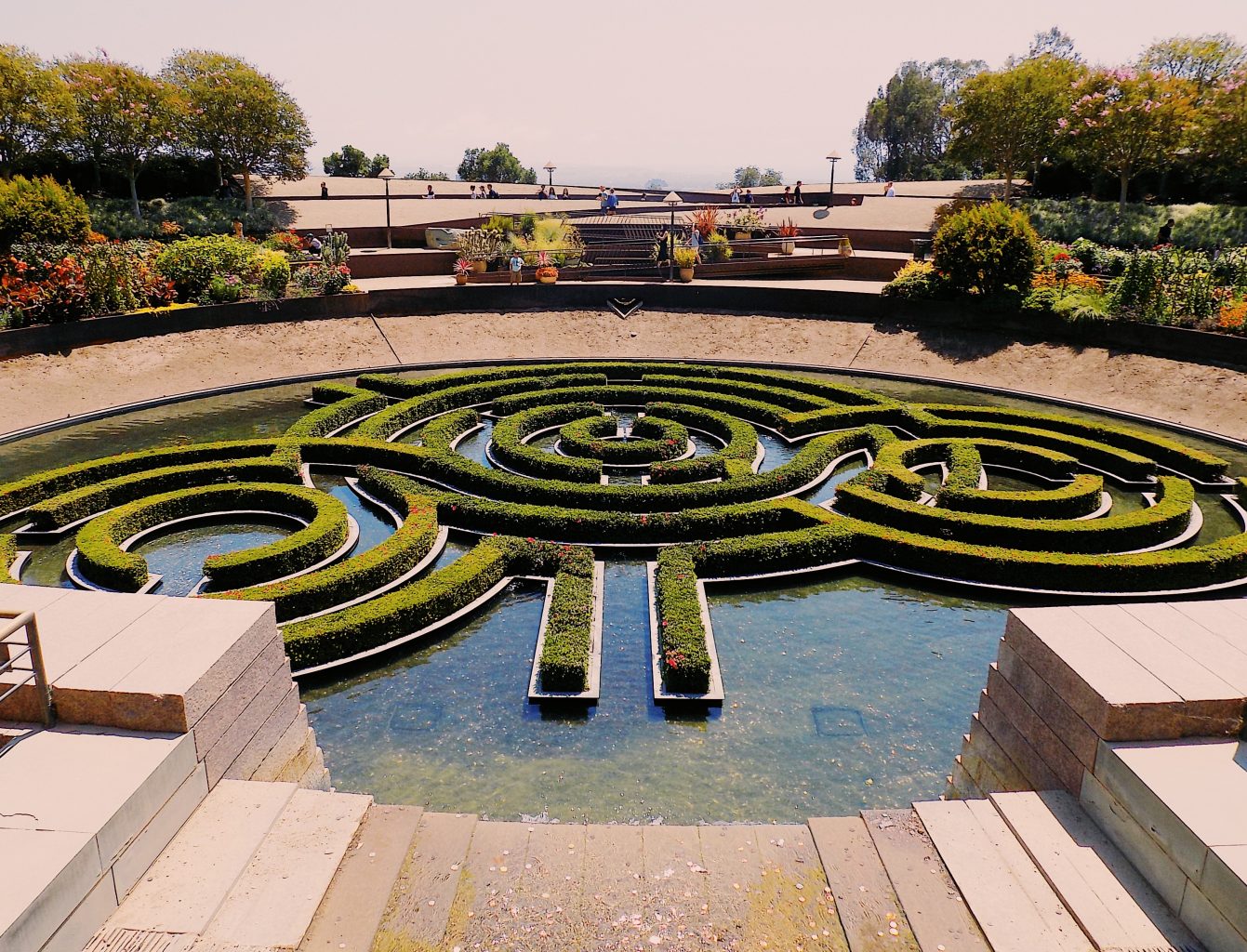 I mean, come on. That is just super cool.
Fran and Ray Stark Sculpture Garden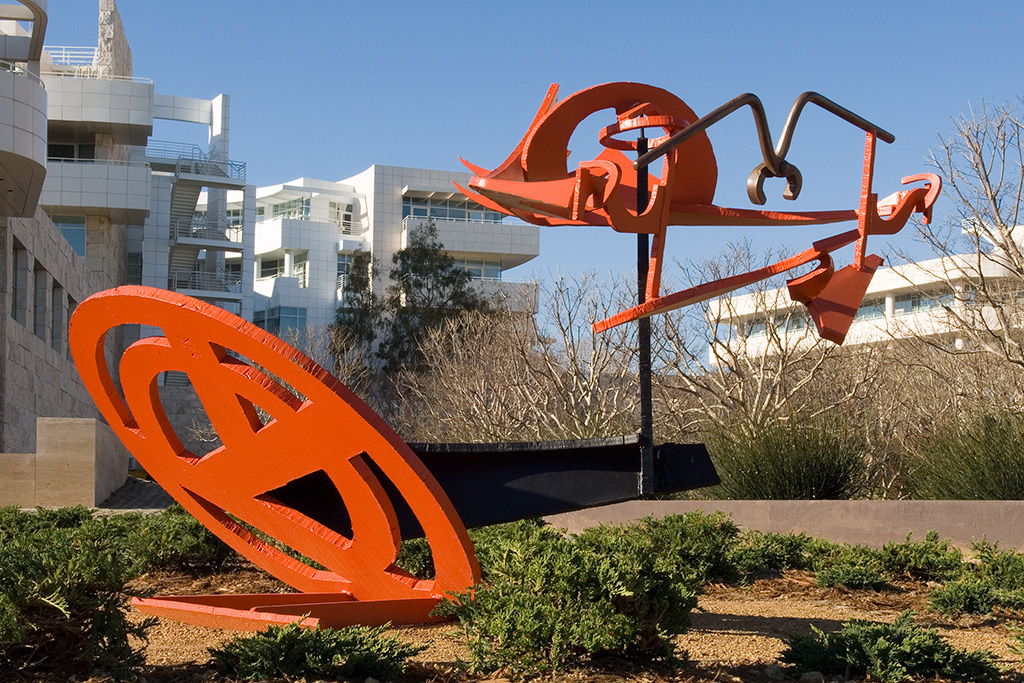 The Cactus Garden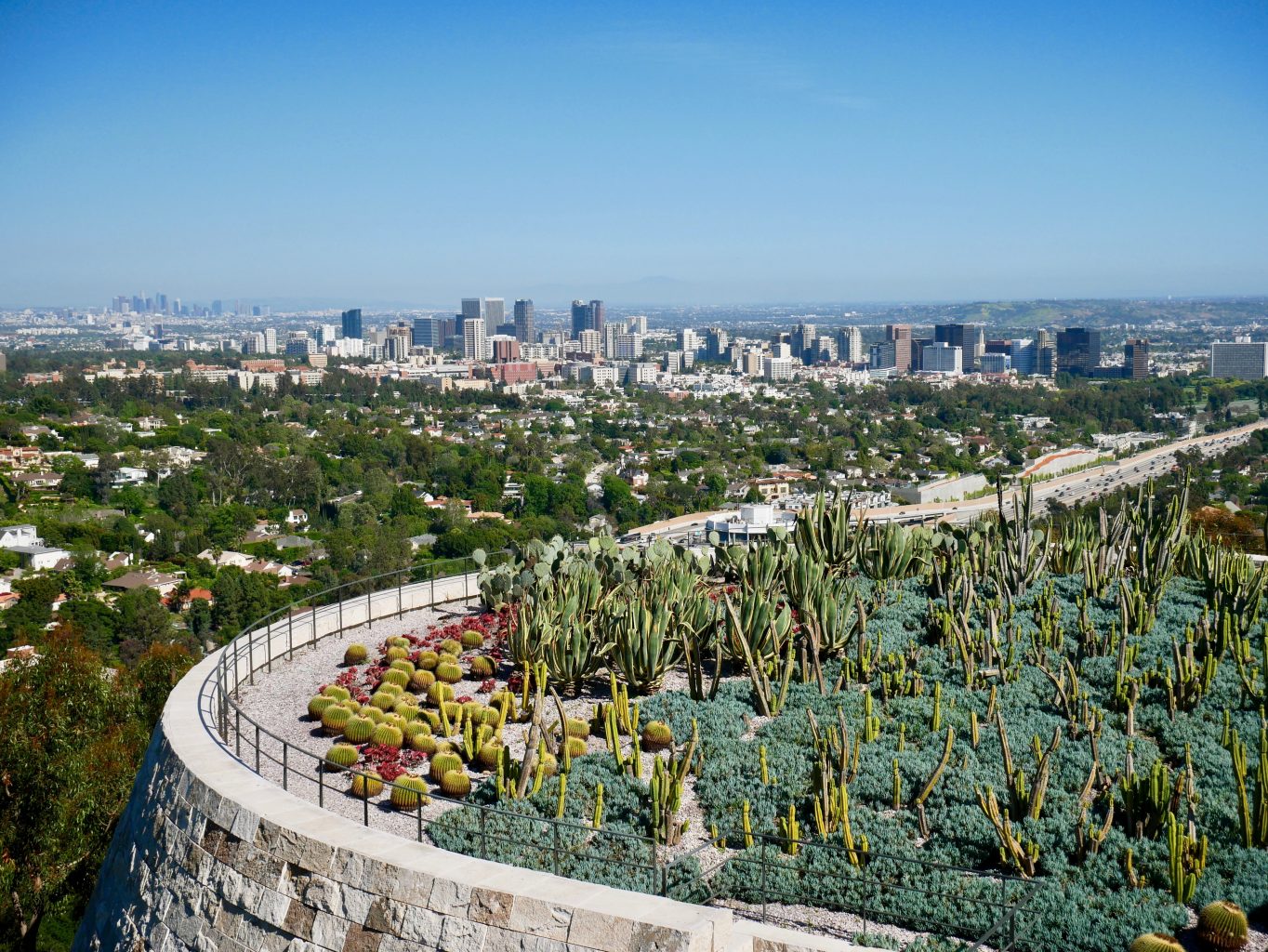 Cacti! Succulents! Other desert plants! A huge aspect of the cactus garden are these amazing views of Los Angeles. Really a good spot for that. Just walk on down between the East and West Pavilions and you'll find this place.
Straight up, the gardens at the Getty Center are honestly worth visiting just by themselves.
Parking
Parking at the Getty Center is pretty simple.
No street parking
No reservations required
$20 per car/motorcycle but $15 after 3 P.M.
Evening events and Saturdays after 6 P.M., parking is $10
If you're adventurous enough to go to both the Getty Center and the Getty Villa in one day, you an get same-day parking at both the Getty Center and the Getty Villa for one fee. (Offer not valid on Mondays or Tuesdays.) To obtain a coupon good for same-day complimentary parking at the other site, visit the Museum Information Desk at the Center or the Villa. Driving between the Center and the Villa usually takes 20–45 minutes, depending on traffic.
Review Highlight
Time for one of my favorite parts where we find an especially interesting review from the internet. Today's contribution is by Dragonborn 1213.

Dragonborn is being absolutely savage here. First of all, I like that he or she lets us know the context as to why he or she visited. It was an expert move to really establish the main character and really put the reader into their shoes. However, in my opinion, the review takes a sudden turn when Dragonborn starts to flex on us by saying they have been to The Getty Center 6 or 7 times.
The cherry on top is that Dragonborn gave The Getty Center 1 star as if to say, "I'm so over it–I'm here like every weekend!" Honestly, this is sort of negative, and I just have to wonder why Dragonborn went to The Getty Center so often if it's just worth 1 star.

---
---
---
---