---
Museum that educates on the Holocaust and other instances of discrimination.
---
By Sophisticated Simon

We live in a divisive world–something that has been true for essentially all of human history. That said, things can always get better, which is ultimately one of the goals of The Museum of Tolerance just south of Beverly Hills.
The museum displays information about various examples of prejudice, racism, and other forms of intolerance across the world ranging everywhere from the Civil Rights Movement in America to crises in Darfur and Cambodia. Issues like bullying, hate speech, and even drunk driving are covered. The main focus of the Museum of Tolerance, though, is undoubtedly the Holocaust.
The Holocaust Exhibit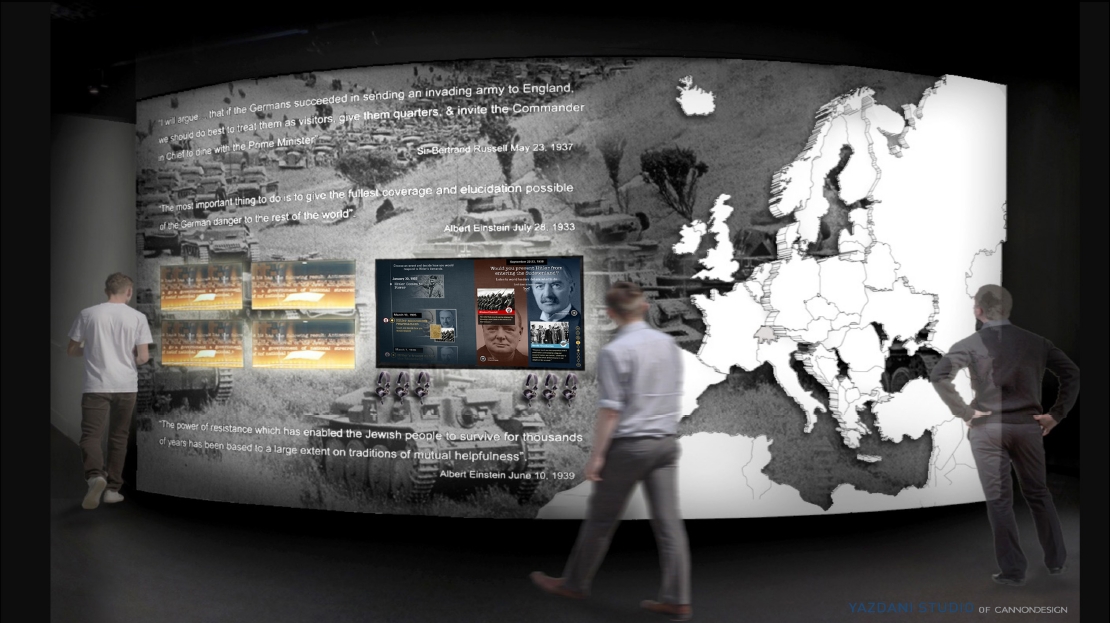 Take it from the Museum of Tolerance's website:
"The Holocaust Exhibit is a sound-and-light guided, seventy minute dramatic presentation that covers the period from the 1920s to 1945. Visitors are led back in time to become witnesses to events in Nazi-dominated Europe during World War II.

Each visitor receives a different photo passport card with the story of a child whose life was changed by the events of the Holocaust. Throughout the tour, the passport is updated and at the end, the ultimate fate of the child is revealed."
Anne Frank Exhibit
Anne Frank, famous for her The Diary of a Young Girl where she documents her life from 1942 to 1944, during the German occupation of the Netherlands in World War II, is one of the most notable victims of the Holocaust. The Museum of Tolerance has an entire exhibit dedicated to her, and it is actually considered separate from the museum entrance itself.
---
---
The Anne Frank Exhibit costs $15.50 for adults, $13.50 for seniors, and $12.50 for those 5-18 years old and students (don't forget those student IDs if you have them). Children under 5 are free.
One of the perks of the exhibit is a 60-minute experience led by Academy Award-nominated actress Hailee Steinfeld. It's a harrowing tour that really dives deep into Frank's experience in hiding, and it challenges visitors to look into her writing and put themselves in her position.
Real loose leaf sheets of Frank's diary are on display, and a reproduction of her original diary from her 13th birthday are also available for viewing.
Other exhibits
The Museum of Tolerance is interesting in that it's dynamic in the way that it presents information regarding the 20th century tragedy; visitors can see real artifacts from Auschwitz, for example, as well as sit in the Hall of Testimony filled with stories of courage and perseverance from victims and survivors.
One of the most interesting exhibits is an actual 4-page letter from Adolf Hitler himself, dated September 16, 1919, six years before the publication of Mein Kampf. In it, he notes his hatred of Jews; he also calls for "the uncompromising removal of the Jews altogether." It's undeniably surreal and sickening to see in person, but to acknowledge it means to hopefully prevent similar intolerance from brewing again.
How much is it? Is it worth it?
The actual museum cost — and remember, this does not include the Anne Frank exhibit by default — is $15.50 for adults, $12.50 for seniors, and $11.50 for those who are 5-18 years old (or are students with valid student ID). Kids under 5 are free.
As for if the Museum of Tolerance is worth it, I feel comfortable saying yes, it is. The museum itself is solid and filled with genuinely interesting artifacts and knowledge, and the messages are extremely noble; intolerance is something that can be reduced with proper education and awareness, after all.
The museum is suitable for adults as well as children; parents should take care to explain the sensitive topics in a way that their kids can understand and respect. While the themes are undoubtedly dark, they are reality, and the educational aspect of the museum is something that certainly is important.
There are also various exhibits that come in and out, so be sure to check the Museum of Tolerance site for upcoming events that may be on display at this time.
Is it safe?
There are baggage checks and metal detectors for each visitor who enters. Additionally, when you park, security will look in your trunk to make sure everything is safe for visitors.
Parking
Parking is free and in an underground garage. Free is always good!
Review Highlight

Well-said, Michael.

---
---