Fancy and bougie Beverly Hills street for shopping and dining.
By Shopping Syndra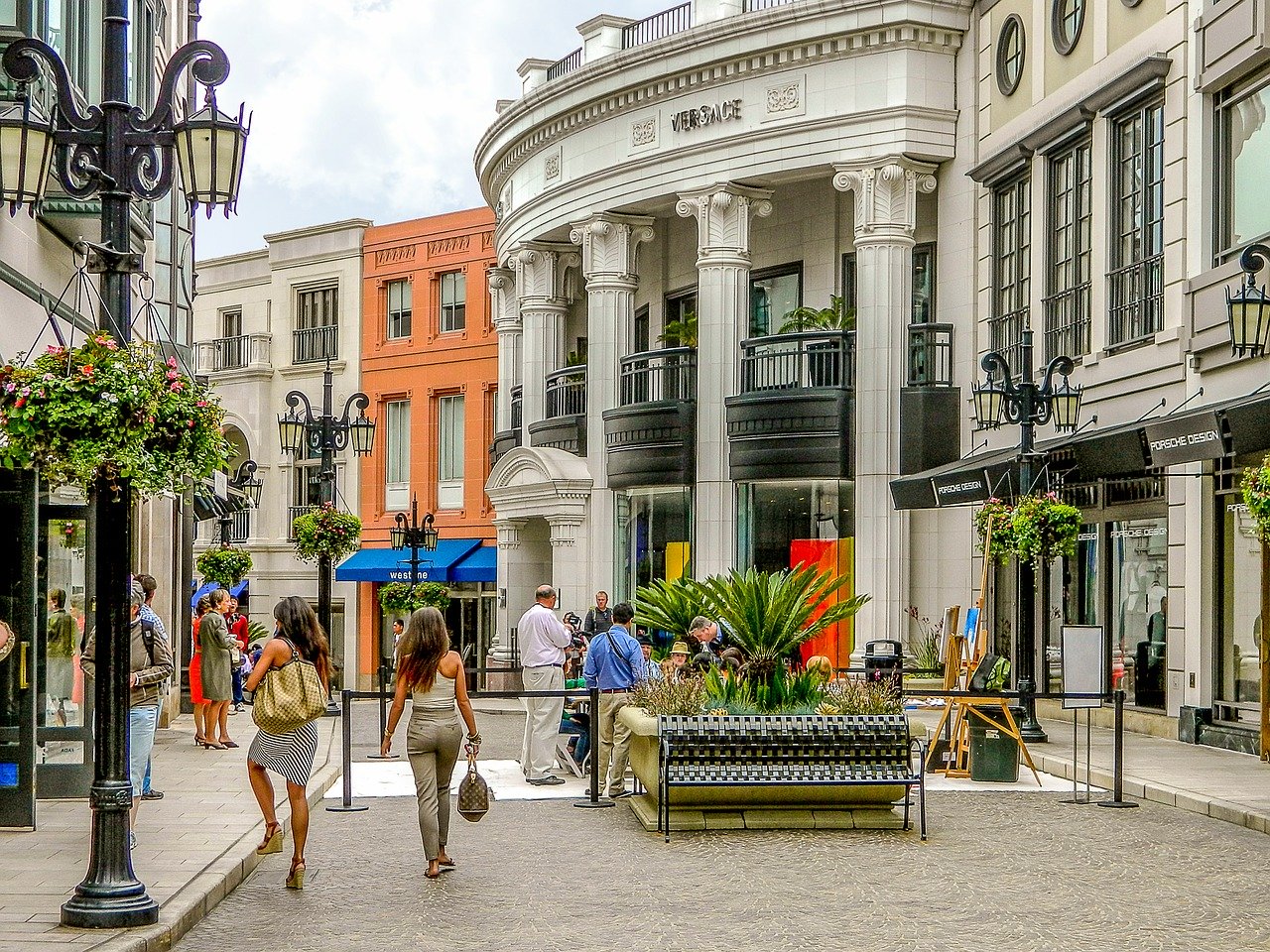 If you want to feel like a million bucks, then make a stop at Rodeo Drive where most cars seem to be worth at least that much. Seriously, Rodeo Drive — in the heart of the infamous Beverly Hills — is an excellent showman in terms of blasting luxury into the air; it's a 2 mile street lined with palm trees and is an international fashion hub.
"Rodeo" in this case isn't supposed to be pronounced like the cowboy sport: row-dee-oh, but instead row-DAY-oh. I don't fault you if you get it wrong the first time, because how else would you know? English is weird.
What is it famous for?
Basically, being fancy. You're going to see lots of stores where you probably can't afford without saving a penny or two, and you're gonna see a lot of nice cars and people strutting their fashion on the streets. Most of the people I know who have been here are mostly just window shopping and just taking in what is essentially a large tourist attraction. That said, if it's within your budget, there really are very few places that have this concentration of luxury brands in Los Angeles.
The street itself is pretty clean and well-maintained; it kind of has to in order to maintain its luxury image. For that reason alone, a lot of people like Rodeo Drive — it's definitely got a lot of tourists walking around too — it makes sense, because this area is constantly on TV, in movies, and in popular media. Seeing it in person is definitely something people should do at least once in their lives.
I have also found that visiting in both the daytime and nighttime are pleasant experiences. Things are pretty well-illuminated during the night, so it doesn't feel unsafe.
TWO RODEO DRIVE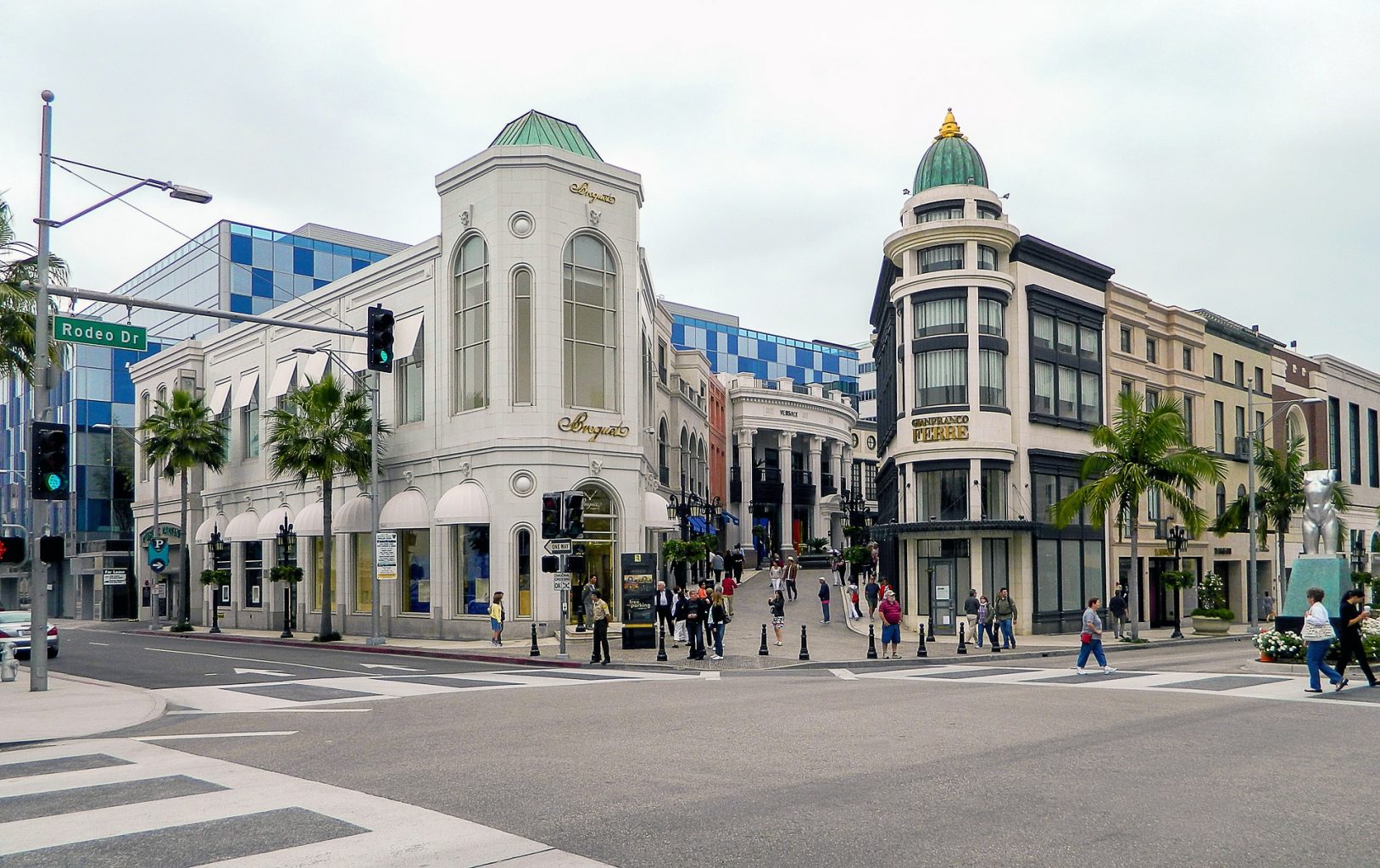 At the corner of Rodeo Drive and Dayton Way, Two Rodeo Drive is probably something you'll recognize just by looking at its photo. It's a European-style shopping center that features cobblestone walkway, street lamps, and floral displays.
---
---
The stores here include Versace, Jimmy Choo, Lanvin and Tiffany & Co., and that's just the tip of the iceberg. It's worth a visit even if you're just gonna walk around and window shop–in fact, that's what most people do.
Shopping on Rodeo Drive
Rodeo Drive itself has so many stores: over 100, in fact. There's a bunch of high-end boutiques but also a lot of brands you recognize like Chanel, Hermes, Cartier, Louis Vuitton and Harry Winston.
For a full list of shopping options, check this out.
What else is here?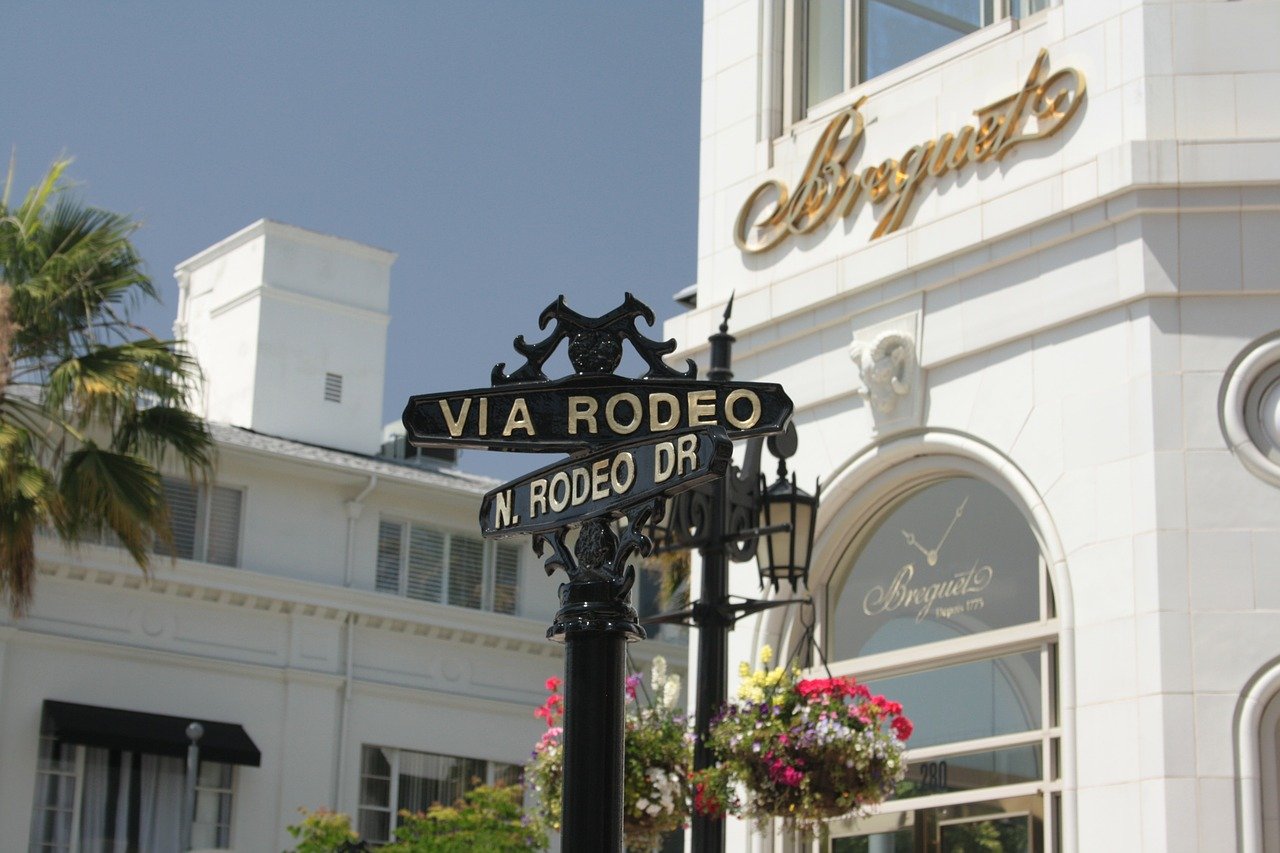 On Rodeo Drive, from Wilshire Boulevard to South Santa Monica Boulevard, you'll incidentally see on the sidewalk something called the Rodeo Drive Walk of Style®. From LoveBeverlyHills, "First introduced in 2003 by the City of Beverly Hills and the Rodeo Drive Committee, Walk of Style honors fashion legends for their contributions to the fashion and entertainment industries."
You'll see names here like Tom Ford, Giorgio Armani, Princess Grace of Monaco, Salvatore Ferragamo, Gianni and Donatella Versace, and Manolo Blahnik. Think of it like the Hollywood Walk of Fame, but make it fashion.
Where can I take a picture?
Honestly, anywhere is fine, but if you're looking for specific destinations, then walk to the front of the stairs and fountain on the south end of Two Rodeo Drive. Another option is the famous Via Rodeo sign on the north end of the cobblestone street.
Parking
Two Rodeo Drive apparently offers two hours of complimentary valet parking from 7am to 6pm daily. This is usually a given in LA, but you're gonna want to tip the valet folks a few bucks or else you'll be caught in a social taboo. I haven't tried this before because I generally have avoided valet.
Also, here is a super awesome reference for parking in Beverly Hills — including some free lots. You're going to want to choose one based on the distance you're willing to walk.
Review Highlight


Andrew out here giving us the REAL info: there's a Chipotle at Rodeo Drive! Even the financially fortunate love a good burrito bowl.

---
---