---
West LA outdoor mall with many well-known retail stores.
---
By Shopping Syndra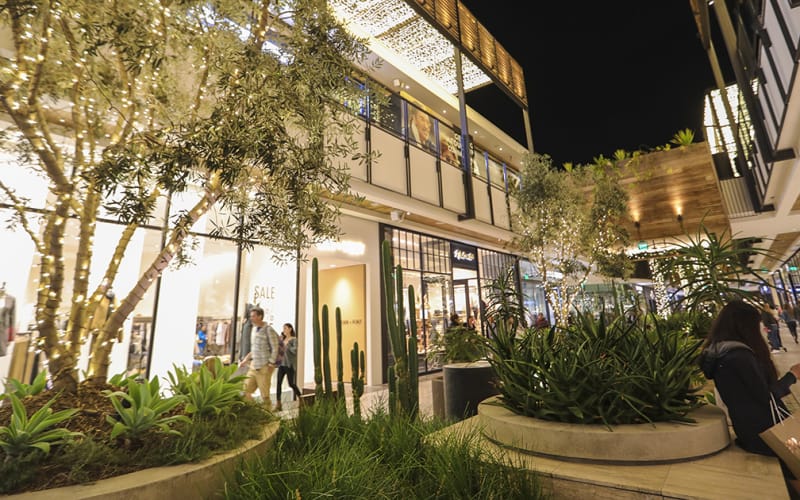 Something I think about often is the death of the American mall.
Seriously, malls used to be so cool to hang out at. Like, you'd go with your buddies and just walk around and just peruse stores — it's not like you had to buy anything, but maybe sometimes you would. It's just that there really wasn't much else to do. Then, you'd maybe hit the food court and talk or gossip.
Malls just used to be the spot, and it's a large part because of the suburbanization of America. But slowly, they've become somewhat…Obsolete? Out of vogue? I'm not even sure what they've become, but a lot of people blame online retailers like Amazon for changing the game and taking the money out of malls. Some people think that malls reached a critical mass, and we're now seeing the effects of it.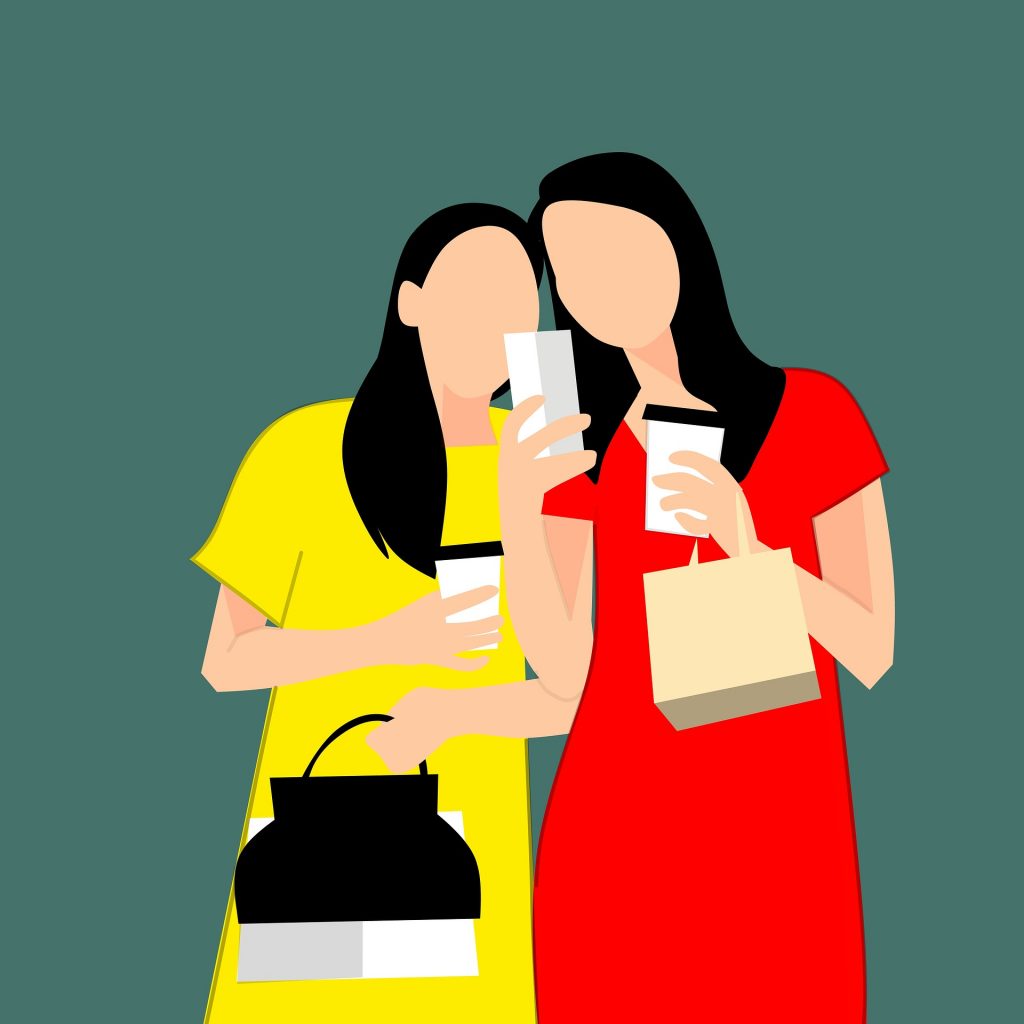 Whatever the reasons are, the fact stands that there are actually still malls surviving today in America, and some of them are actually pretty decent. The Westfield Century City Mall is one of them, in my opinion.
What's unique about it?
It's an outdoor mall, which you see every once in a while. It feels very modern and sleek, and this sophistication along with its location in the west side leads it to have some pretty high-end stores like Gucci and Rolex; on the other hand, there are a ton of non-luxury stores like The Container Store, Zara, Adidas, and more. In fact, if you want to see a full list of stores, then click here to look at their directory.
What are some highlight stores here?
Lululemon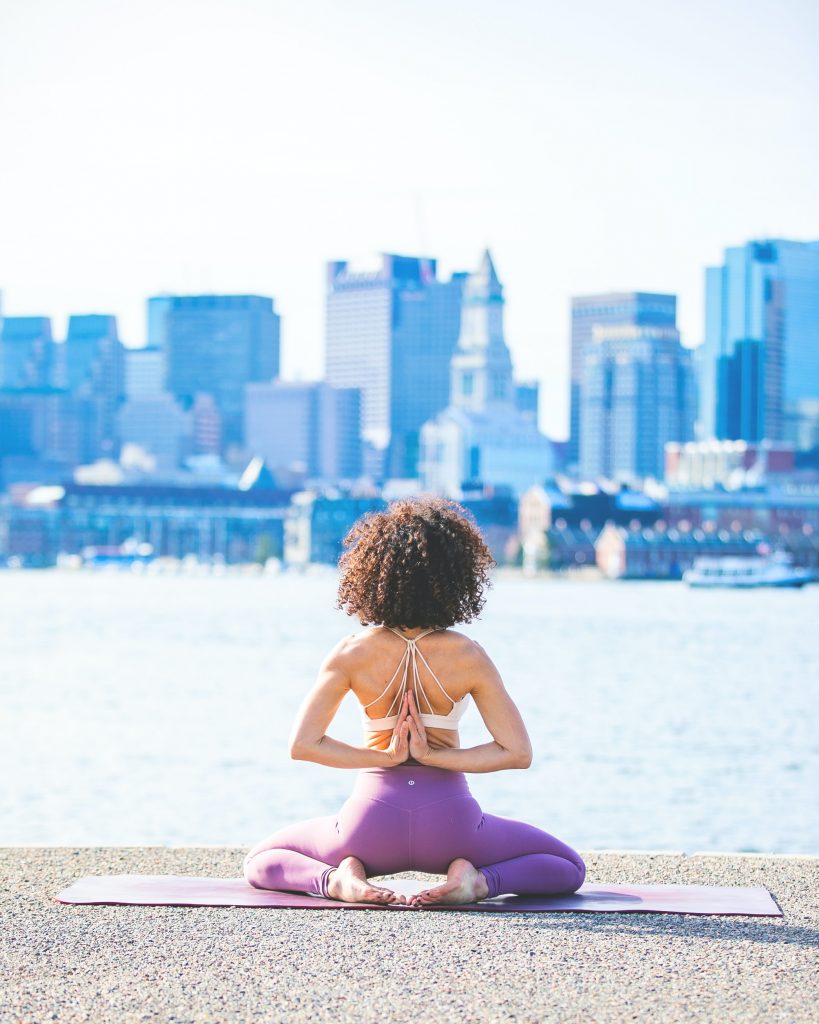 Lululemon is super hot right now; it has flattering athletic fits for both men and women. You'll definitely be able to buy your yoga pants here, or you can just go inside and shake your head when you look at the price tags.
Madewell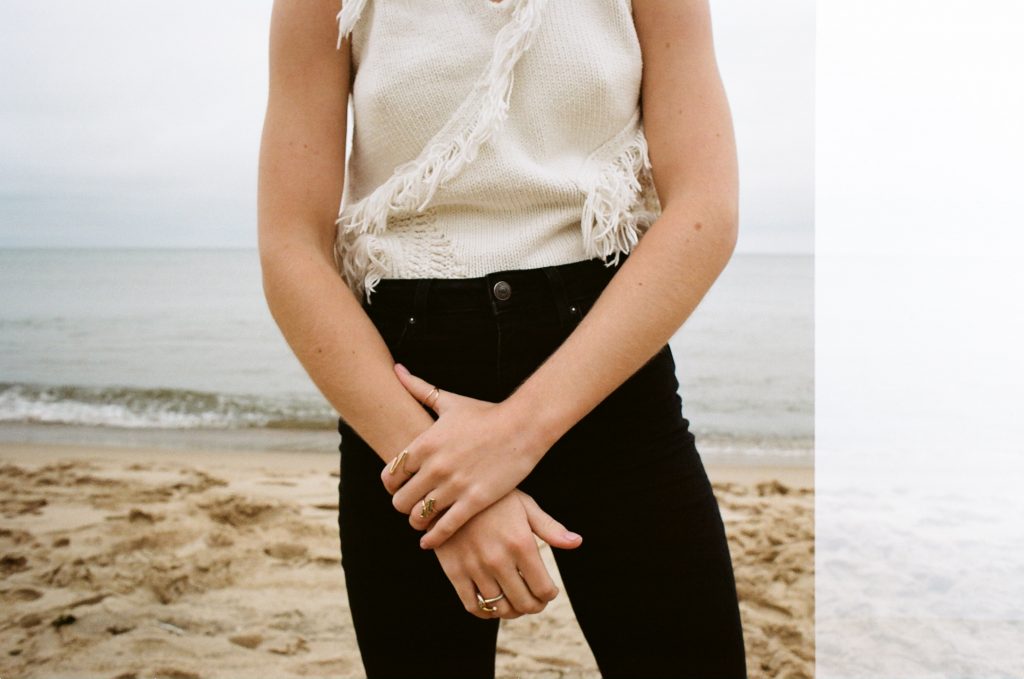 Madewell is one of America's new darling retailers for its unique retro-modern blend of fashion items and premium feel. I totally just made up that sentence, but I think I can possibly etch out a career in sales with that incredible sales improv.
---
---
United States Postal Service
You're telling me you can mail packages and letters in this mall? Hey now, don't laugh–that's pretty convenient! This is honestly one of the most slept on places in this entire place.
---
---
Tesla Motors
I put this here just because going in and just looking is just kind of something you do when you see one of these. It sort of used to be a little more novel before you saw tons of these on the road, though.
Alright, I'm not gonna list everything. Go check it out on your own.
---
---
Are there food options?
Oh man, the food options at this mall are actually pretty good. The dining area is solid and has some old favorites but also some unique options as well. I'll highlight a few of them.
85

°C

85C is one of my favorite places to go, period. I want to make a bed out of the variety of sweet and savory breads because they're so soft, and then I want to eat that bed because they're so delicious. I swear that whenever I hear the "fresh bread" come out of the mouths of the employees, I have a Pavlovian-like response that keeps me coming back for more. It's cool there's one in a mall setting.
Ajisen Ramen
"Ajisen Ramen originated from Kumamoto of Kyushu, Japan in 1968. The famous chewy, straight and thin ramen coupled with the secret recipe of the tonkotsu soup base has been widely commended in Japan, and has been introduced to the rest of the world since 1995." I put that in quotes because I literally copied it off of Westfield Century City's website. Journalism is easy, right?!
Blue Bottle Coffee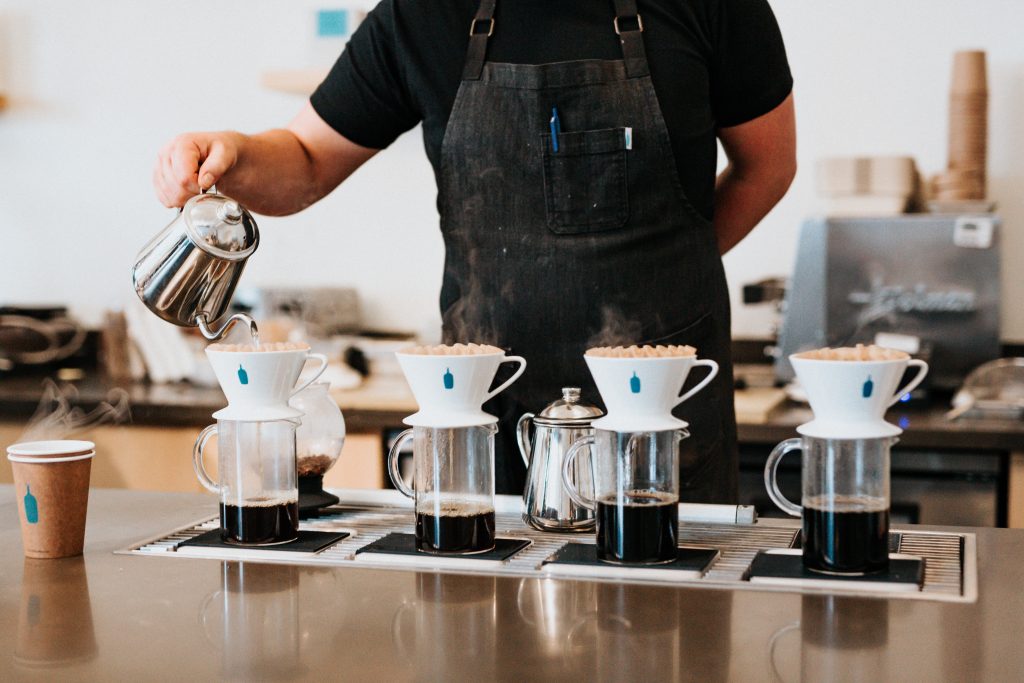 Yep, they have a Blue Bottle here! Blue Bottle is super popular in the greater LA area, but finding locations is somewhat tough. Here's a fact I bet you didn't know: Blue Bottle is also in Tokyo! Intriguing, right? Anyways, Blue Bottle coffee is pretty tasty, and the design of the cafe itself as well as the cups is always something you can take a picture of and send to a loved one.
Din Tai Fung
one: Din Tai Fung. holy shit. amazing as everyone has been telling me. many locations. went to the one at Westfield century city. WAS A DELIGHT. the soup dumplings, of course, but also the steamed chocolate-filled dumplings for dessert. OH MAN. also the pork ribs ooooweee

— chrissy teigen (@chrissyteigen) October 4, 2019
Anyways, Din Tai Fung! Did someone say xiao long bao? No? Well, they should have. Din Tai Fung is always good.
Alright, it's like 1 A.M. as I write this, and I'm getting hungry, so I'm going to stop highlighting places. Some pretty stand-out ones besides those, though, are Chik-Fil-A, Eataly, Pressed Juicery, Randy's Donuts, Shake Shack, The Crack Shack, Bibigo, Sweetgreen, Tendergreens, and Panda Express. Yes, I threw Panda Express in there because that, too, is always good.
---
---
Movies
This mall has got you as far as a movie theater. Fun fact, I think the only movie I've ever watched here was Crazy Rich Asians, starring Henry Golding of Din Tai Fung fame. OK yeah, that was fun for absolutely nobody. I'll keep the personal details to myself next time.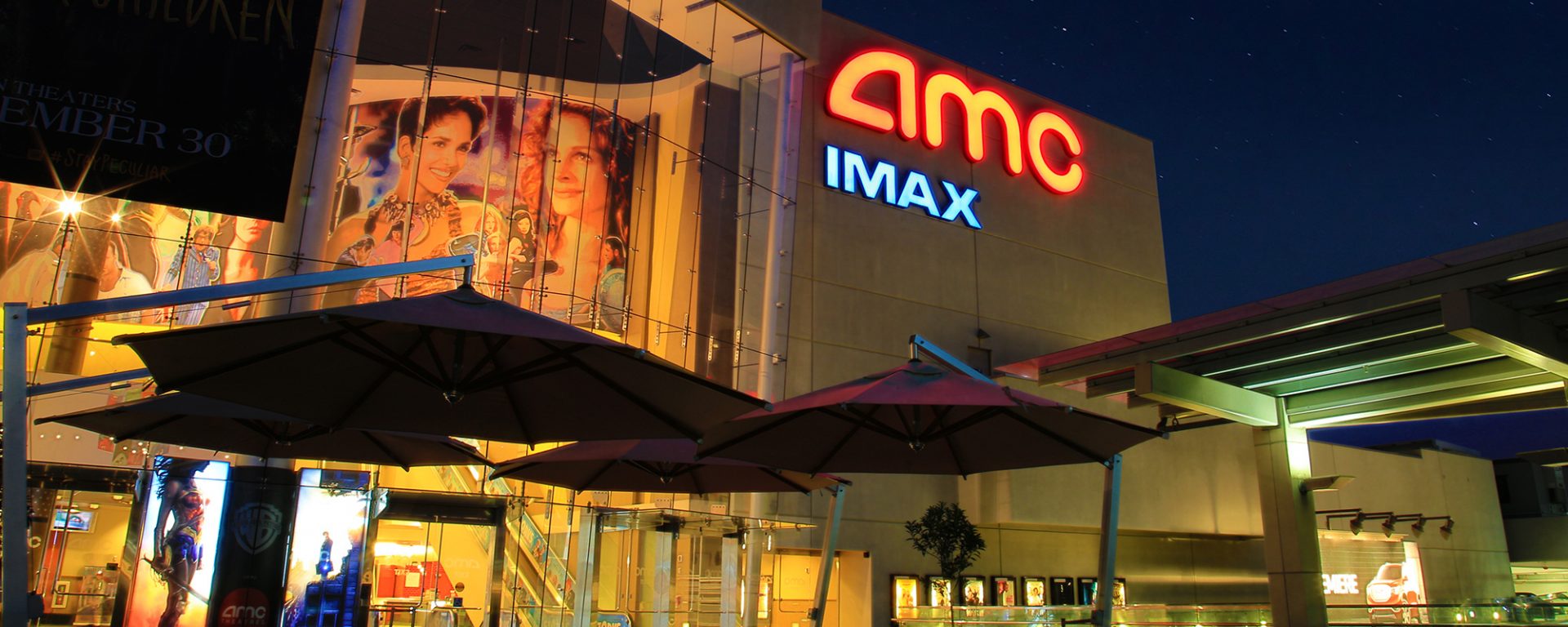 The movie chain here is AMC, and if you're looking it up, it's AMC Century City 15. The 15 means how many screens the movie theater has. Did I just movie theater-splain you? Sorry.
Seats here are pretty comfortable and are stadium-style, meaning they're put in on a slope so that if someone as tall as Shaq sits in front of you, you'll probably be okay. Well, maybe not as tall as Shaq, but you know what I mean.
IMAX 3D is also available for those of you who like that sort of thing.
---
---
Parking
Good news: under an hour, it's free. Bad news: over that, and you pay. Good news again: it's not that much for LA standards.
Each additional 30 minutes, charged at $1.00.

5 Hours +: Monday – Friday:

$30.00

. Saturday & Sunday and Select Holidays : $1 every 15 minutes; 8 Hours +:

$30.00

.
If you watch a movie at the AMC, then there is validation available, so make sure you get it. There's a chance you'll have to pay a little bit still after (I don't think it's a 100% validation no matter what), but do it anyways because it should discount you for sure.

---
---
---
---