A very lovely island community and a fun little cruise ride at $1 per person. ONE DOLLAR! Did we mention frozen chocolate banana? We did now.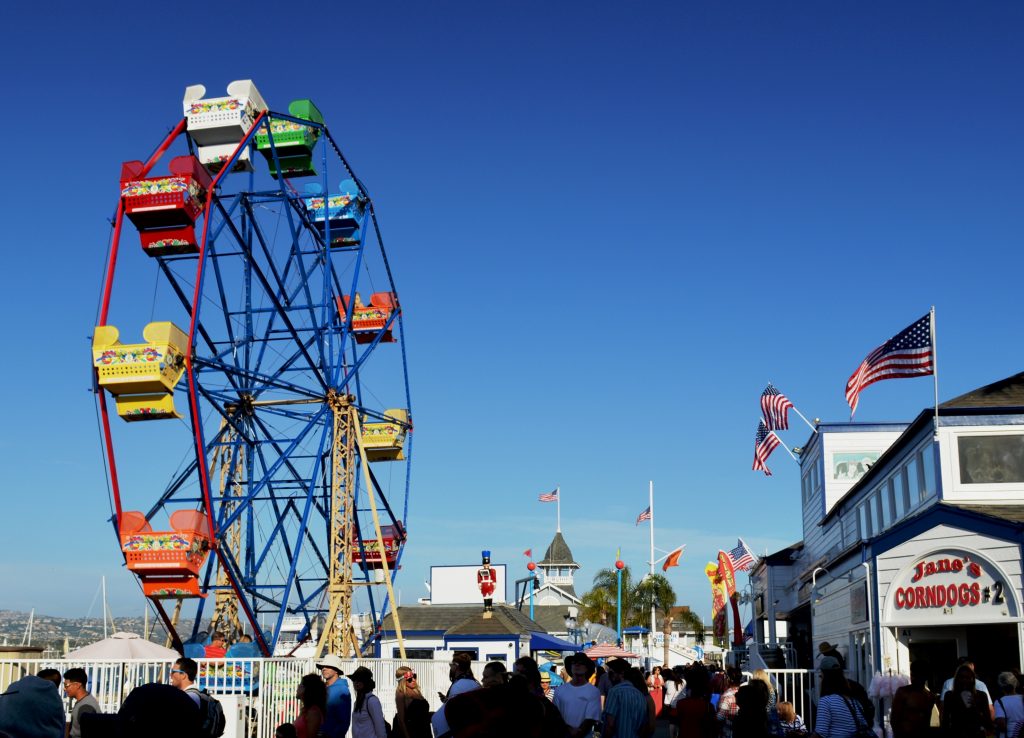 Balboa Island is an amazing part of the greater LA area—and wow, what a treat.
Balboa Island is a tucked away harbor area in the Newport Beach area. The island itself features some pretty expensive real estate at around $3 million a house since it's so quiet around—especially at night.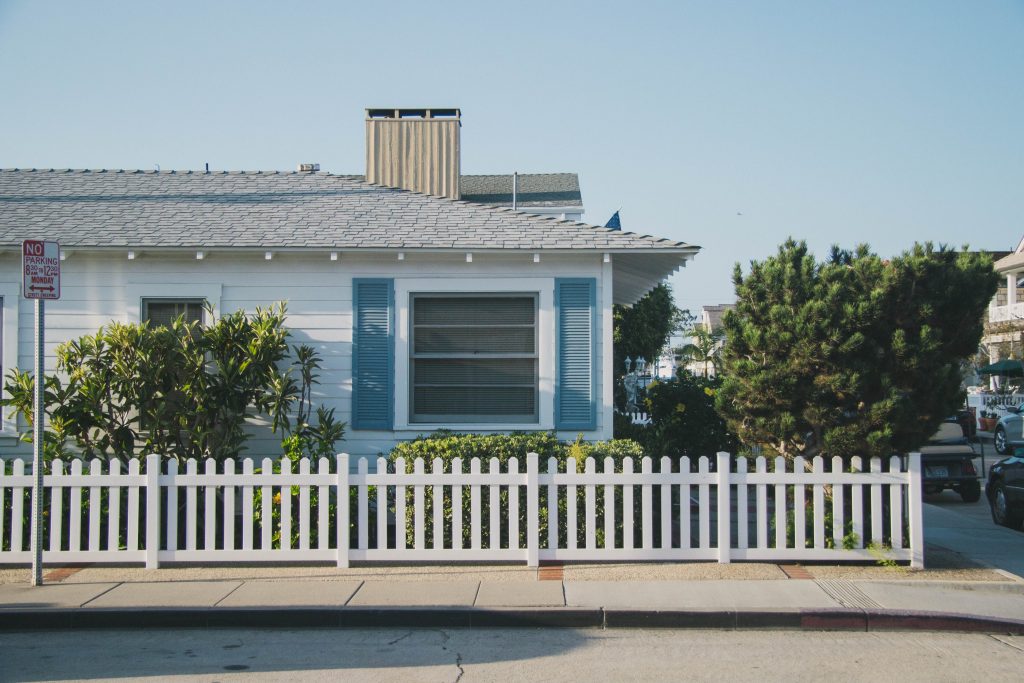 So what is awesome about Balboa Island? Firstly, there's the Balboa Fun Zone. Adequately named, this place is a ton of fun for families and dates! It has awesome carnival food like cotton candy, churros, and more, and it has cool carnival attractions—the most special of which is definitely the ferris wheel.
---
---
Let's let us TOTALLY GEEK OUT ABOUT THIS FERRIS WHEEL FIRST. It's so old-school and dreamy with its multi-colored lights. It's relatively small and goes relatively fast, which is pretty neat since that isn't super common in ferris wheels. It's also super notable for being featured in some cool popular media; we absolutely LOVE how it's used in Childish Gambino's hit song 3005 from Because the Internet.
Boy, that music video is great.
---
---
Another fun fact? In the 2017 season of The Bachelor, bachelor Nick Viall went with contestant Danielle M. on a romantic date on Balboa Island; the two were shown in the episode riding our favorite ferris wheel.
---
---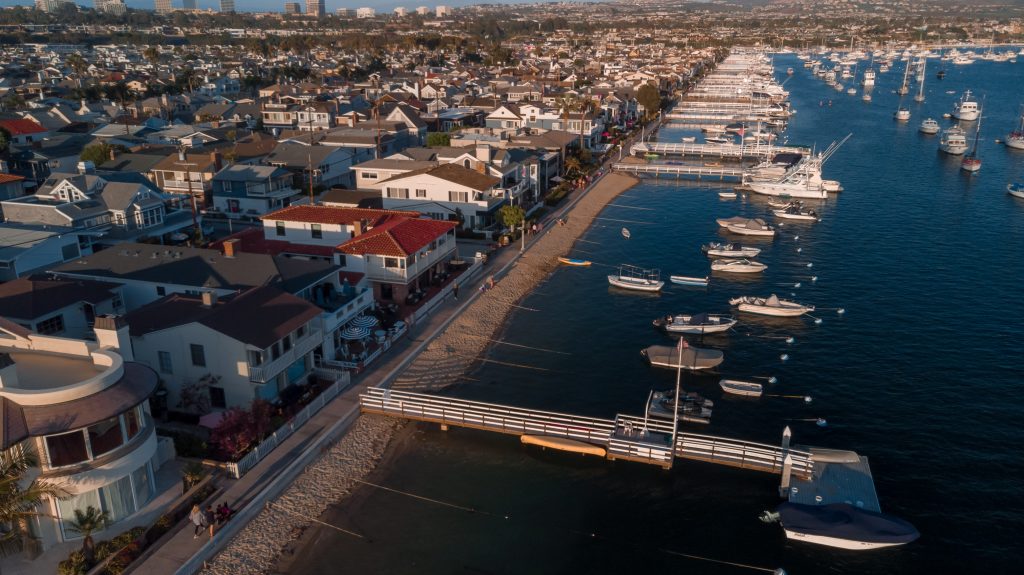 Besides the fun zone, Balboa Island is so cool because it has an awesome little ferry that takes you to and from the actual island. The most incredible thing about this ferry—and it IS little; it's kind of like a really flat boat—is that it's ONE DOLLAR PER ADULT and only 50 CENTS for kids 0 through 11. That is AWESOME in an era where everyone seems to charge an arm and a leg for even the smallest thing.
What's also cool is that this ferry CAN CARRY YOUR CAR OVER THE WATER. All you do is drive it up, literally wait for the gate to pull up, and then you drive on. That will only set you back $2 (including you)!!! It's a super fun experience to have your car float across the water with you in it, and it's super surreal to be sitting on the boat with a huge car next to you. We really recommend it.
Now, the island itself? Sooo cool! The houses are absolutely beautiful; residents have the most amazing decks and really big windows so you can see into their swanky homes. They're also very nice and will wave at you occasionally. There's an awesome street here called Marine Ave that has a bunch of restaurants and cafes and of course THE FAMOUS BALBOA ISLAND FROZEN CHOCOLATE BANANAS!
We're getting so worked up here. Balboa Island is truly a national treasure. But anyways, two places sell the frozen bananas: Dad's Original Frozen Bananas and Sugar 'N Spice. Both will claim that theirs is better, but honestly they're super similar and you'll just have to be the judge which one is better. But see, they literally have a frozen banana and dip it in some chocolate and then coat it with whatever you want—like oreos or jimmies (sprinkles, hah). It's so tasty and really fun to eat.
Balboa Island is so, so cool! It's definitely a slower pace of life so if you're the type to like crazy fast and furious stuff, it's not the perfect thing for you. Check it out!
---
---