Authentic small business selling Japanese mochi and manju. Definitely a must-go for a lover of desserts but also for anyone wanting to try something that's not super common here in America.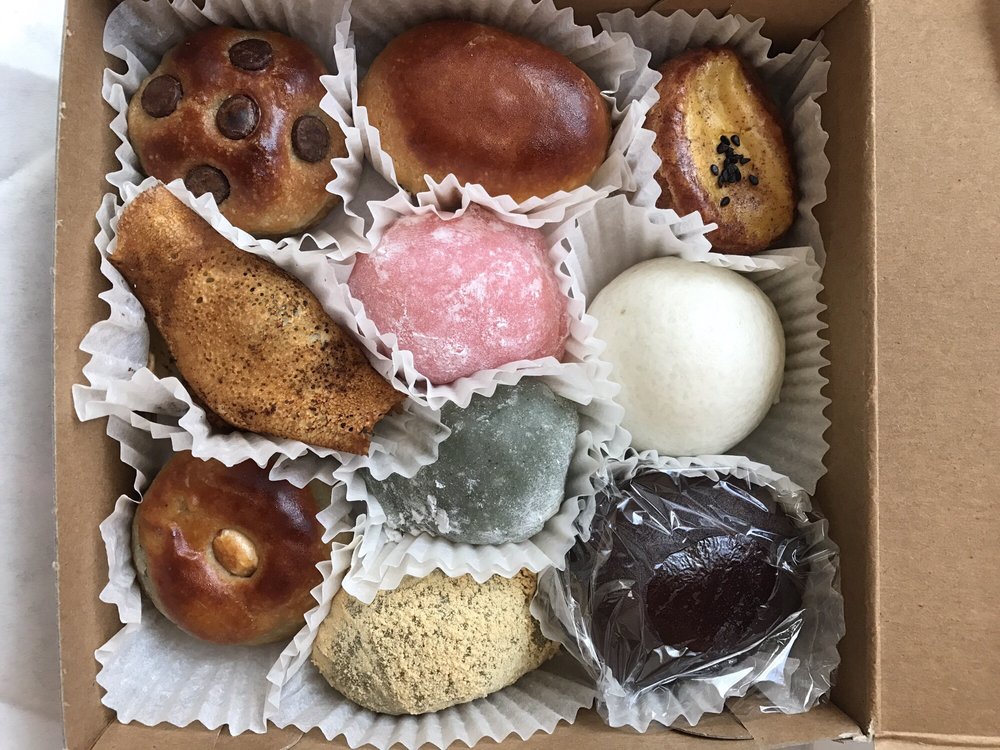 ---
---
WHERE
16134 S Western Ave, Gardena, CA 90247
WHAT
Mochi, manju, traditional Japanese dessert, authentic, Japanese culture, Japanese-American culture, welcoming.
WHEN
Year-round
HOW MUCH
$1.90/piece (as of February 2021)
PARKING
Street parking; free
---
---
Sakuraya「さくらや」
Want authentic mochi and manju?! Look no further than Sakuraya! Employees speak both English and Japanese to echo the truly universal appeal of these delectable desserts.
View this post on Instagram
At $1.90 a piece (notice that it's $19 for 10!), the mochi and manju are inexpensive but encourage you to be selective about which you choose since that can easily add up. Whether you're getting some for yourself or for friends and family, it's prudent to choose wisely for maximum enjoyment. That said, it's hard to go wrong--I never have had one where I did not explode of happiness!
View this post on Instagram
I got おはぎ (ohagi mochi—sweet rice with azuki paste on the outside)、くり (kuri manju—white bean filling with chestnut on the outside)、and きなこ (kinako mochi—roasted soybean flour on the outside).
Each was so soft, fluffy, and fresh. The grocery store ones are great, yeah, but these are even greater because you know it didn't come out of some factory far far away.
---
---
Ultimately, I love the feel of these family-style manju shops—Shuei-Do in San Jose's Japantown is another one—and feel like it's such an important aspect for not only Japanese culture in America but also Japanese-American culture in America.
View this post on Instagram
Sakuraya is one of a very select few that are important in so many ways--even more than for making my stomach explode of happiness.
---
---