---
---
Read on for more.
---
---
---
What is it?
First of all, let's have the folks at the South Coast Botanic Garden themselves put it into words:
South Coast Botanic Garden's GLOW (or Garden Lights & Ocean Waters) has been reimagined for its sophomore year. Guests can expect a better and brighter experience. Food, drinks, music and a transformative Garden featuring thousands of lights will have you hanging on the beach, drinking cocktails on the bayou and chasing waterfalls. And a stunning kelp forest will take your breath away and spark your interest in the beauty of the sea. This year's exhibit also includes interactive experiences and themed nights (more on themed nights and other important information in our guide). And remember, Members get discounted tickets!

South Coast Botanic Garden
Essentially, GLOW is a colorful lights experience at the South Coast Botanical Garden in Rancho Palos Verdes Estates in the South Bay of Los Angeles. You'll be able to walk through the open air garden and see the plants and trees lit up in a variety of colorful ways while also taking in the sounds of nature as well as curated music to accompany what you're seeing.
It's a good place to check out with your family, kids, loved ones, or even by yourself to take in the sights and sounds and freshen up the holiday season.
---
When is it?
It's going on until January 17, 2022 so you have some time to check it out.
---
---
Where is it?
The address is as follows:
South Coast Botanic Garden
26300 Crenshaw Blvd, Palos Verdes Estates, CA 90274
Pop in South Coast Botanic Garden into Apple or Google Maps, and you'll probably be okay.
---
---
How much is it?
Tickets are $34.95 for those 3 years and older and free for those 0 to 2 years old. If you're a member, then tickets are $24.95.
---
---
---
---
How do I become a member?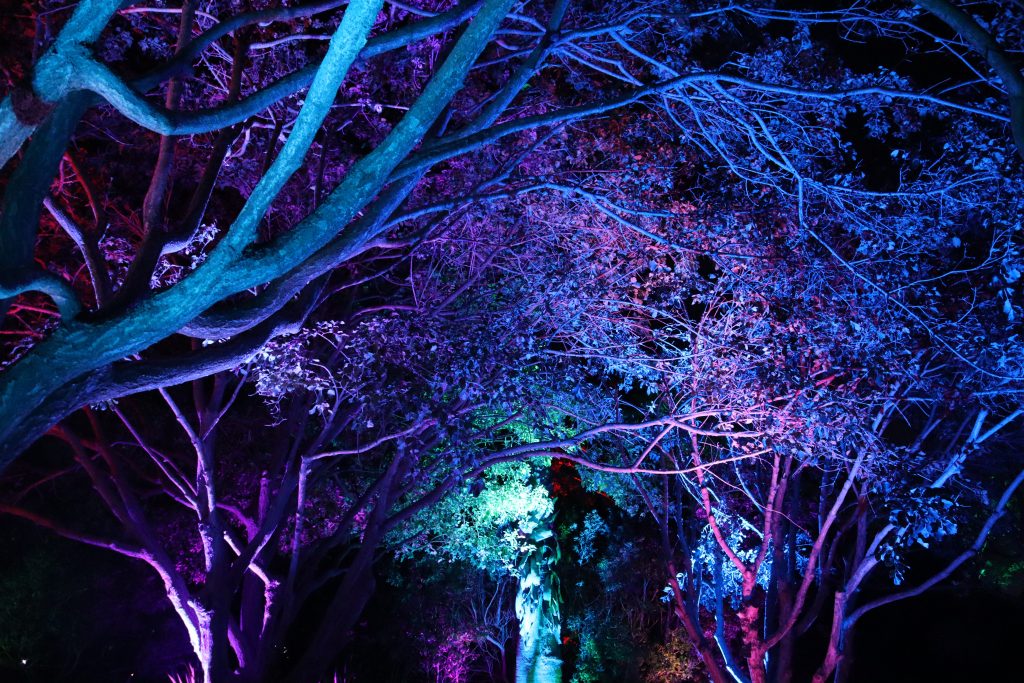 For $45 a year, you can buy basic membership. This includes unlimited free admission for one year.
For $65 a year, you can buy plus membership and get unlimited free admission for two adults and your children and grandchildren under 18 (up to 4 children per visit).
For $125 a year, you can buy deluxe membership and get all the benefits above, plus:
• guest Access Card for an additional guest anytime, whether they are with you or not
• free plush toy or SCBG cooler bag
• four guest passes ($60 value)
• invitations to Deluxe Safari Adventures – special nature excursions designed for families
---
---
What hours does it run for?
You can enter GLOW as early as 5:30 P.M. and as late as 8:30 P.M.
When you buy your tickets, you'll choose a specific time slot to enter the event.
---
---
---
---
Is this a family thing? Like, is it good for all ages?
Definitely. Kids will enjoy it, and it's a nice audiovisual event for adults as well.
---
---