Santa Monica Place is a great outdoor mall that's right in Downtown Santa Monica just a short walk away from the beach. It's instantly pretty recognizable and a fun place to shop or just hang out, and during the holidays it takes on a whole new character with lights, decorations, a tree, and The Big Guy himself: Santa.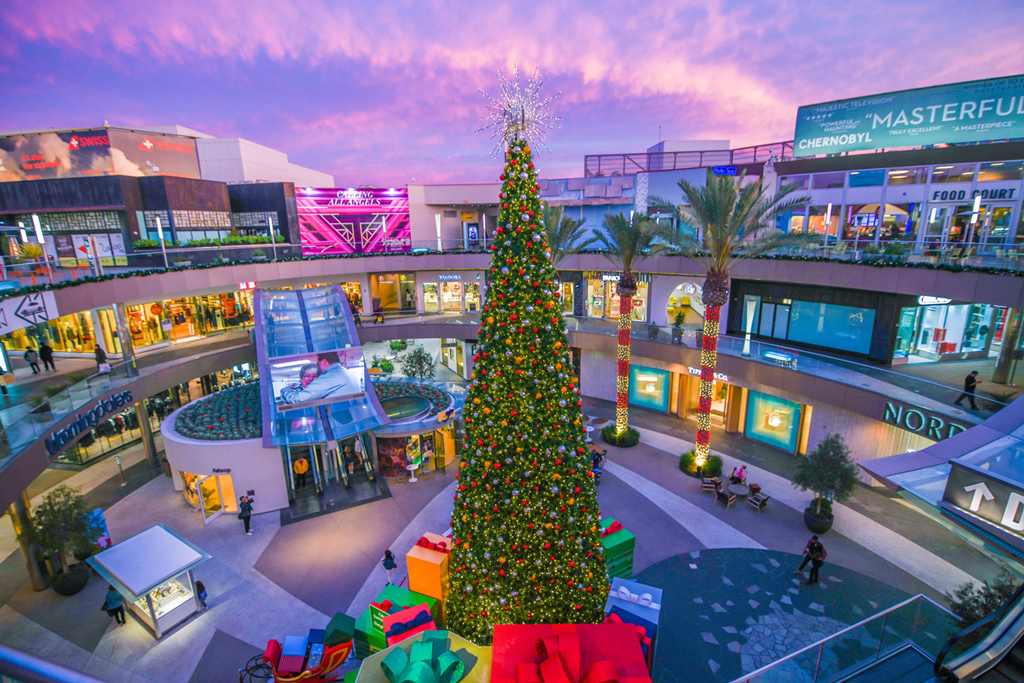 ---
---
---
---
---
Location
395 Santa Monica Pl, Santa Monica, CA 90401
---
---
Pictures with Santa
Santa will be located right at Center Plaza and will be available for pictures during select times. The hours are below.
---
---
December 13 – 19:
Mon – Sat: 10am – 8pm (break 3pm – 4pm; yes, even Santa needs breaks)
Sun: 11am – 7pm (break 3pm – 4pm)
December 24 (Christmas Eve):
10am – 5pm (break 1pm – 2pm)
---
---
After that, he's got some very important work to do traveling the world and dispensing presents down people's chimneys and whatnot, so make sure to catch him before it's too late.
Some things to consider when meeting Santa:
You can be socially distant or sit with Santa.
Cherry Hill (the photography operator) Company Policy requires all staff, including holiday characters like elves and Santa, be vaccinated except for medical and religious exemptions. COVID testing is mandatory for exempt employees as part of this.
Guests can take off their masks to capture the photo if they desire but it isn't necessary by any means. It'll be your choice to decide what makes you feel the most comfortable. Subject to change per local mandates.
Hand sanitizer is available upon entering and exiting.
The set is deep cleaned for the health and well-being of guests.
To reduce touch points, all guests are asked to text 360.488.0880 upon arrival to start your Santa experience.
How to book your meeting with Santa
Make your reservation now online. It's not strictly necessary, but it'll make things easier and reduce your wait time, so you might as well, right?
Show up at your reserved time, and follow posted signage to ensure proper social distancing.
You'll be able to share your yearly wish list with Santa and his helpers.
Take picture with Santa and achieve lifelong memories.
---
---
---
---
The Christmas tree
The Christmas tree here is spectacular. It has presents around it and everything.
It just wouldn't be Christmas without a little bit of being over the top.
---
---
Snowglobe ballerinas
Here's a fun one. A ballerina will be on hand to dance in a giant lifesized snowglobe. Bet you haven't seen that before.
Like the Instagram caption says, she'll only be there on the weekends from 3 to 7 P.M. and then on Christmas Eve from 12 to 4 P.M.
---
---