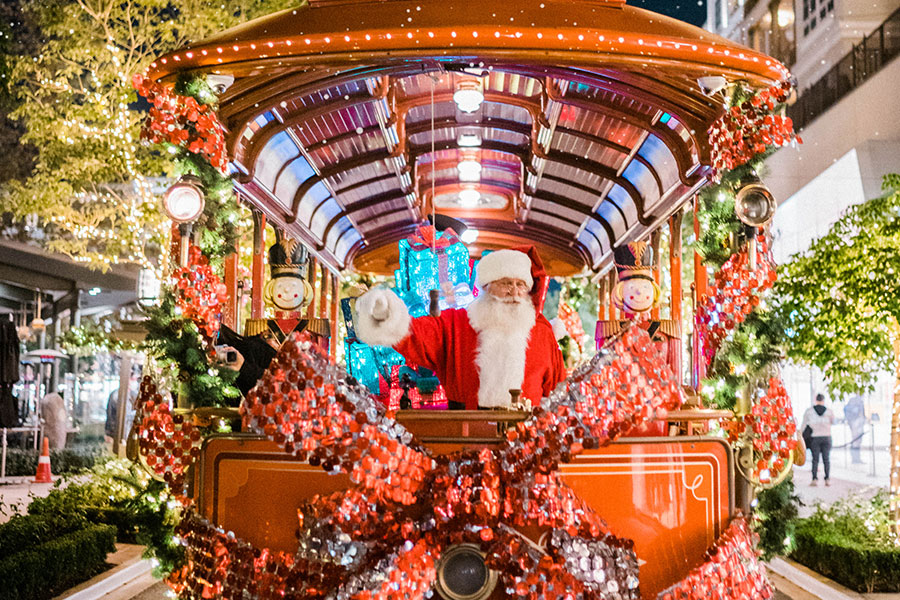 ---
---
What is it?
The Americana at Brand is a nice outdoor shopping center with restaurants and a movie theater to boot. A nice grassy area and a big central fountain are big draws, and during the holiday season the place is nicely decked out in lights, a humongous Christmas tree, and even occasional visits from Santa Claus.
It's a nice activity to enjoy with your family, kids, loved ones, or even by yourself to take in the sights and sounds. Some stores are a bit higher end, but there's a lot of accessible ones as well to keep you occupied.
---
When is it?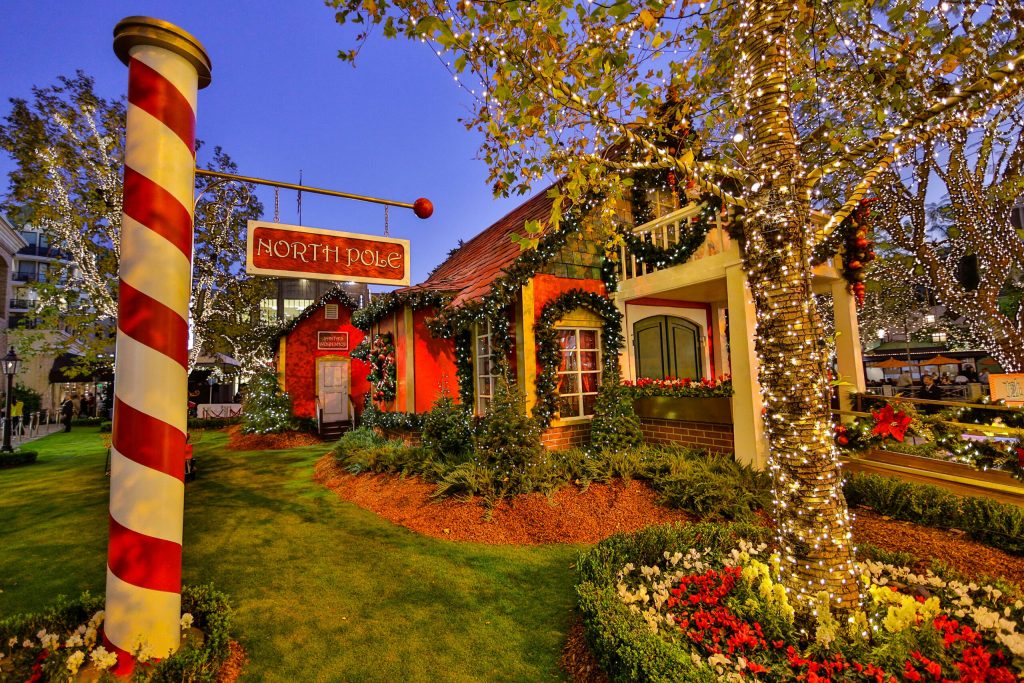 The Americana and Brand is a permanent fixture, but the lights and Christmas decorations will go until about Christmas, which definitely makes sense. It's still a nice place to visit anytime, though, so keep it in mind.
---
---
Where is it?
The address is as follows:
The Americana at Brand
889 Americana Way, Glendale, CA 91210
Pop in The Americana at Brand, and you'll probably be okay.
READ ABOUT GETTING PHOTOS WITH SANTA AT THE AMERICANA AT BRAND
---
---
How much is it?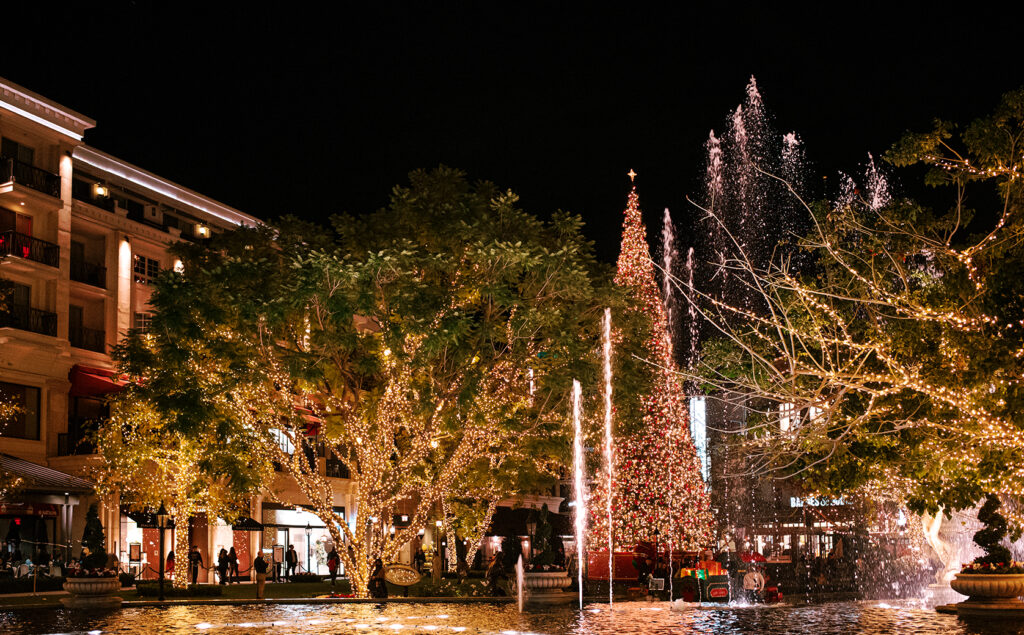 Just going is totally free. It's the shopping and restaurants that may take a little out of your wallet, but that's totally optional.
---
---
---
---
The trolley
One of the most notable things at The Americana at Brand is the electric trolley. Let's see what the Americana itself says about it:
Step aboard The Americana at Brand's open-style, electric-powered trolley and take a delightful, complimentary spin around the property. This popular attraction features cherry-wood ceilings, floors and seats, plus beautiful stained-glass windowpanes.

The Americana at Brand
Yes, that's right–it's free. That's pretty awesome. Also, Santa might be coming through sometimes and wave and ho-ho-ho and all that Santa does.
---
---
Is there a big Christmas tree?
There is indeed a huge Christmas tree, and it is glorious during the day but especially the night.
It's a fantastic sight to take in, and a great one to have a photo op with.
---
---
---
---
Is this a family thing? Like, is it good for all ages?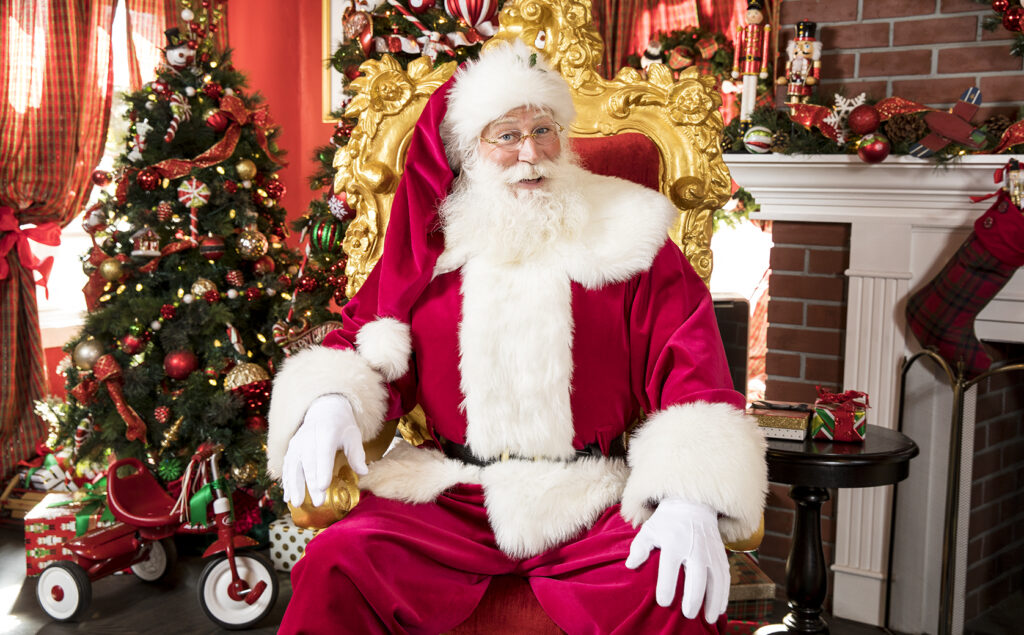 It absolutely is, but keep in mind that it can get pretty crowded if anyone in your family is sensitive to that.
---
---