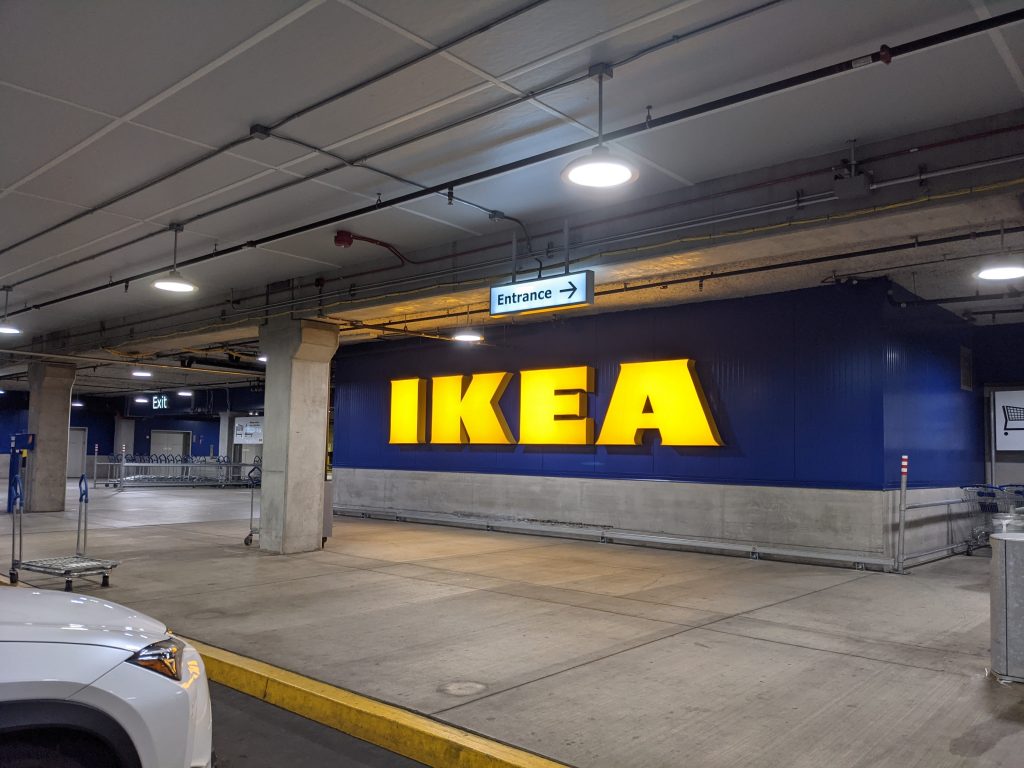 There aren't a lot of IKEAs in the greater Los Angeles area; in fact, there are only two. Burbank is one of them, and Stuff in LA has you covered on what to expect.
---
---
Location
This IKEA location is in Burbank, so it serves a great deal of the greater Los Angeles area. If you live in the Santa Clarita Valley, in the San Fernando Valley, in Santa Monica, Pasadena, the 626, and more, you may find yourself at this IKEA to serve your home furniture and decor needs.
The address of this IKEA is as follows:
600 S Ikea Way, Burbank, CA 91502
That's sort of very cool that they are on Ikea Way. That's easy to remember.
---
---
The store itself
If you've ever been to an IKEA, then, well, this is an IKEA.
They have everything you want out of IKEA: furniture, home decor, accessories, kitchen utensils, and so much more. IKEA has it all, really.
This one is just as big as you would expect, and like pretty much every other IKEA, it's crowded on the weekends. Our tip is to go on the weekdays if you can, and if you go near closing, then you'll be sure to find that you're actually amongst very few people, surprisingly. That's the move.
---
---
Houseplants
This isn't special to just this IKEA, but one thing we want to point out is that IKEA is really fantastic for houseplants.
If you want little desk plants or maybe succulents or even big plants to brighten up your room, then take a stop here and check out the selection.
We like that a lot of the plants come in containers already, and if you need containers, then IKEA definitely has options.
Again, one of the best ways to spruce up your room is to add some green, and what better way to do that than with some plants? Heck, even these fakes ones will do, and you won't even have to take care of them.
---
---
Food options
This IKEA does have a cafeteria where you can get things like their hot dogs (along with veggie dogs), soft serve ice cream, pizza, and more.
Note that you'll have to order at the touch screen kiosks.
We tried one of the $1.25 hot dogs, and, well, it was a $1.25 hot dog, all right.
One other thing we'll note is that there is plenty of packaged food items that you can take home, like chocolate and even frozen Swedish pancakes. You can also buy coffee in nice packaging.
---
---
---
---
More photos
If you'reneed some home decor or just want to check things out, then definitely stop by IKEA in Burbank.
Prices are solid like IKEA is known for, and selection is decent. Parking is also available underground in a structure as well on the surface in a big parking lot.
---
---