---
Inspired by the Venice Canals in Italy, these Venice Canals make for an awesome walk amongst beautiful houses.
---
By Aesthetic Andie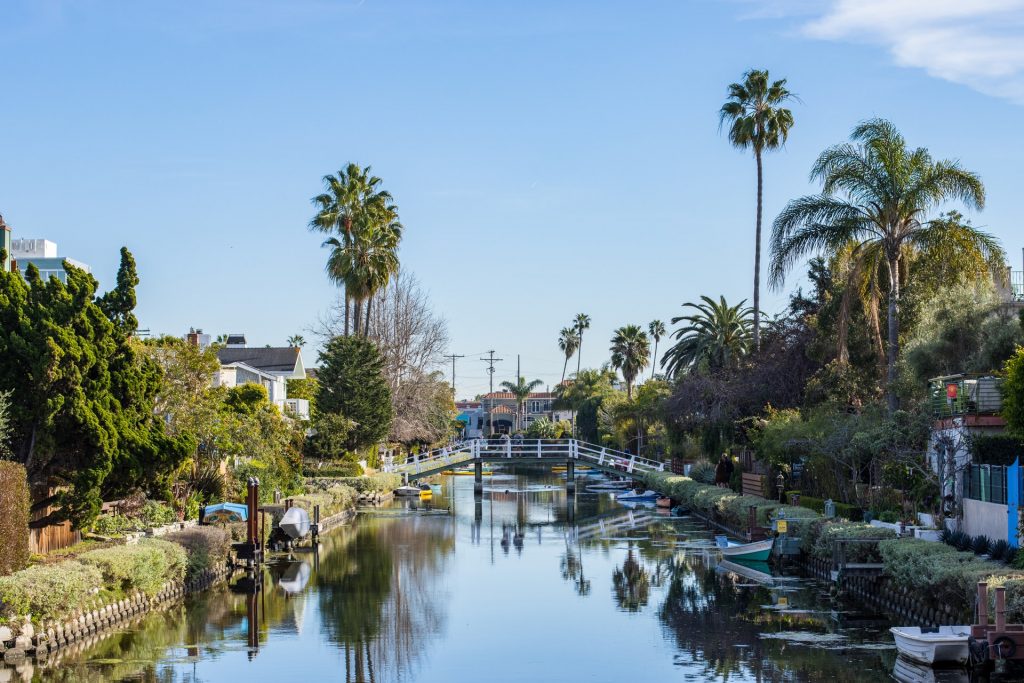 The Venice Canals are straight up one of my favorite places in the greater LA area just because it's so unique and so unexpected. What they basically are are literally a series of man-made canals dating back to 1905 but has been kept modern due to the extremely fancy homes lining them. The developer of the area, the famous Abbot Kinney, wanted to re-create the look and feel of Venice, Italy right in the sunshine of Los Angeles.
What's it known for?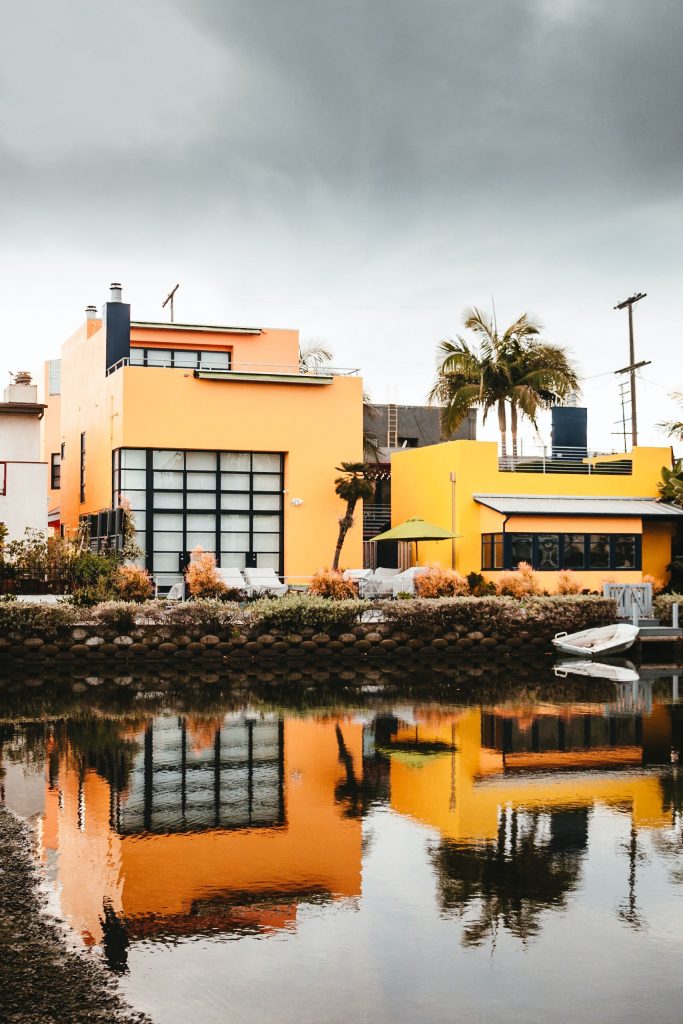 Honestly, just being pretty picturesque. When you come to the Venice Canals, you're probably gonna be observing all the nice homes and if you bring someone else, talking about them. If you're alone, you're probably gonna be like, "daaaang that's a nice kitchen I can see through that wall that is entirely made of glass." Then you'll be like, "Oh, I guess it's technically a window then? When does a window become just the wall?" 
Taking pictures
But really, you'll most likely take pictures here. I really recommend taking pictures of the really nice-looking bridges that are plentiful at the Venice Canals. The bridges all look kind of different, so it's fun getting to look at each one and be surprised at the subtleties. 
---
---
If you go during the holiday season, the bridges usually have lights on them, which kind of adds to the magic. 
Should I go during the day or night?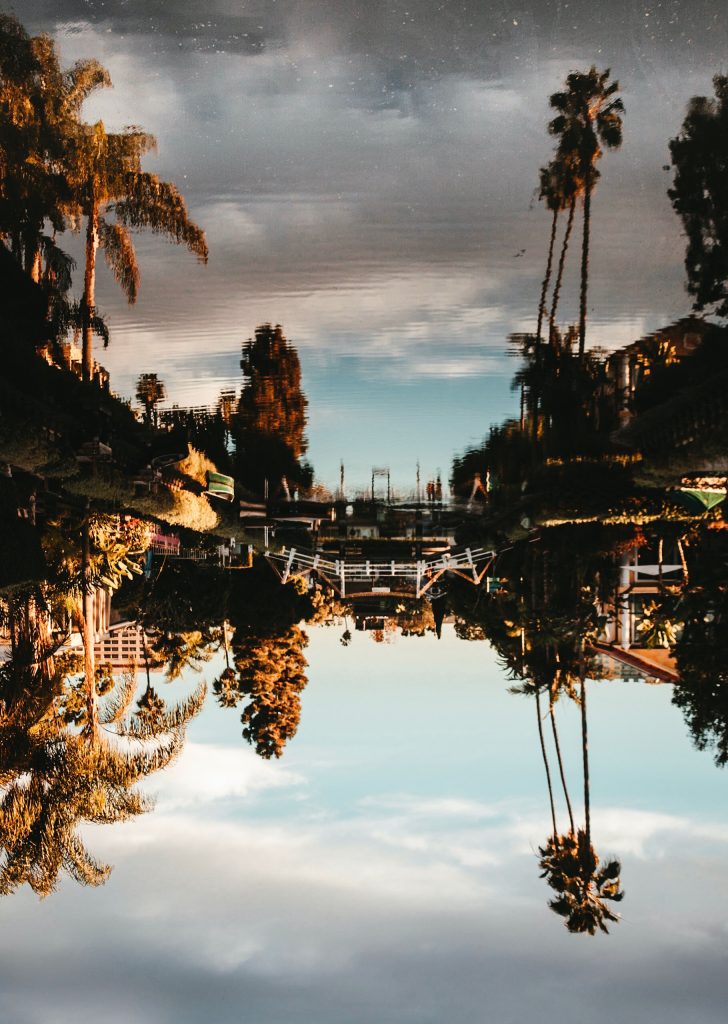 Honestly, I would try both if you can. The day allows you to get good visuals of the surrounding homes and of the water itself, and during the night, things seem pretty peaceful and illuminated by ambient lighting. Just be sure to be respectful of the people that actually live in the neighborhood. 
---
---
Can I get in the rowboats?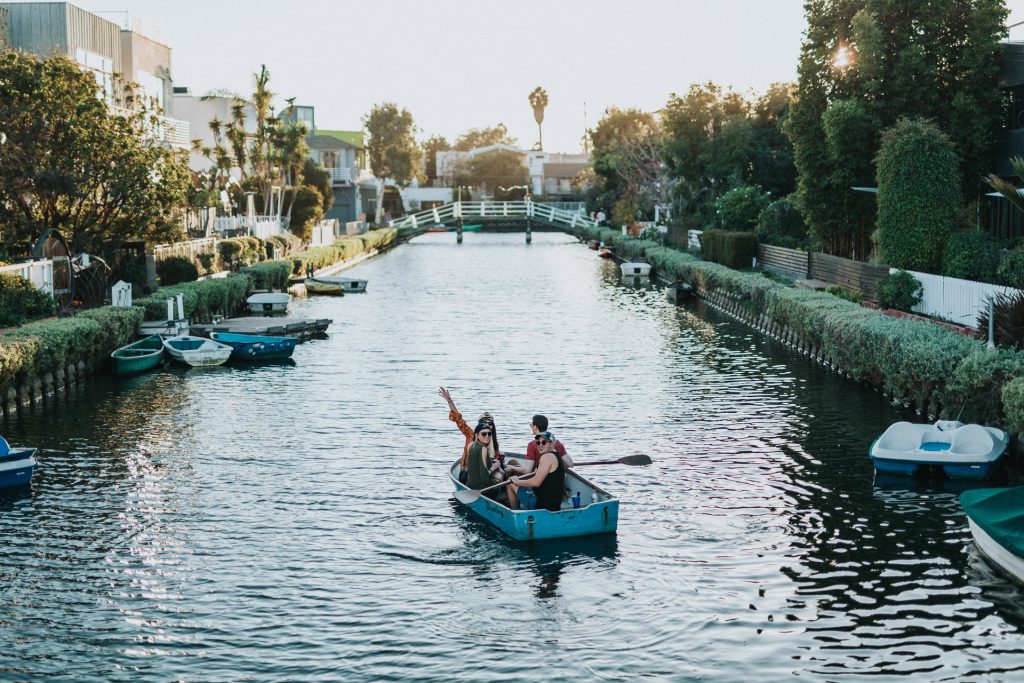 ---
---
If you come, you'll probably see people's little rowboats in the water. Unfortunately, these aren't for you to get in, unless maybe if you become friends with the people who own them and they let you go out in them. 
Good for a date?
Look at these two and let me know your answer.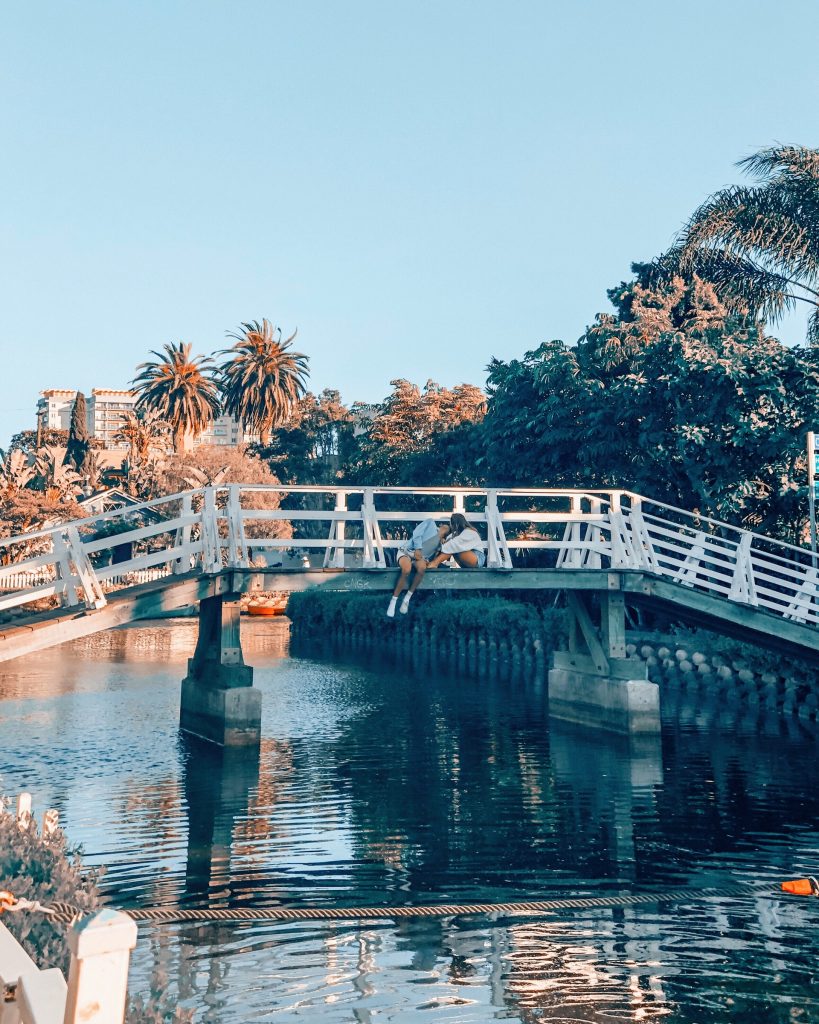 Mine is: yes, it is probably one of the best places in LA to go for a date.
However, don't sell it like it's the most magical place on earth. I would keep expectations low and then you can overdeliver. Honestly, if you hype it up too much, then don't be surprised if they think it's just a relatively smaller area with water that's more on the stagnant where you just walk and don't do much else at. Someone totally didn't say that to my face and hurt my feelings.
Can I bundle up Venice Canals with any other activities?
Yep! You can walk to a bunch of restaurants, shops, and Venice Beach. In fact, I totally recommend you do Venice Beach and the Canals in one day. You'll look like a super cool person who has their stuff together because they know how to plan not just one activity, but a whole day.
Parking
Straight up, find street parking. It might be metered, so obey all signs and time limits. The walk over shouldn't be bad at all. 
Google Review Highlight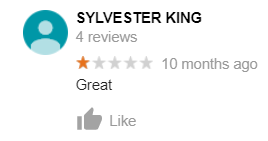 Thank you, Sylvester, for this amazing contribution. 
---
---
---
---