Where: Carroll Ct & Eastern Canal Ct, Venice, CA 90293
What: Photo op, canals, date spot, nice houses, hip, trendy, walk
When: Year-round
How much: Free!
Do you think we've suddenly mistaken Los Angeles for Italy?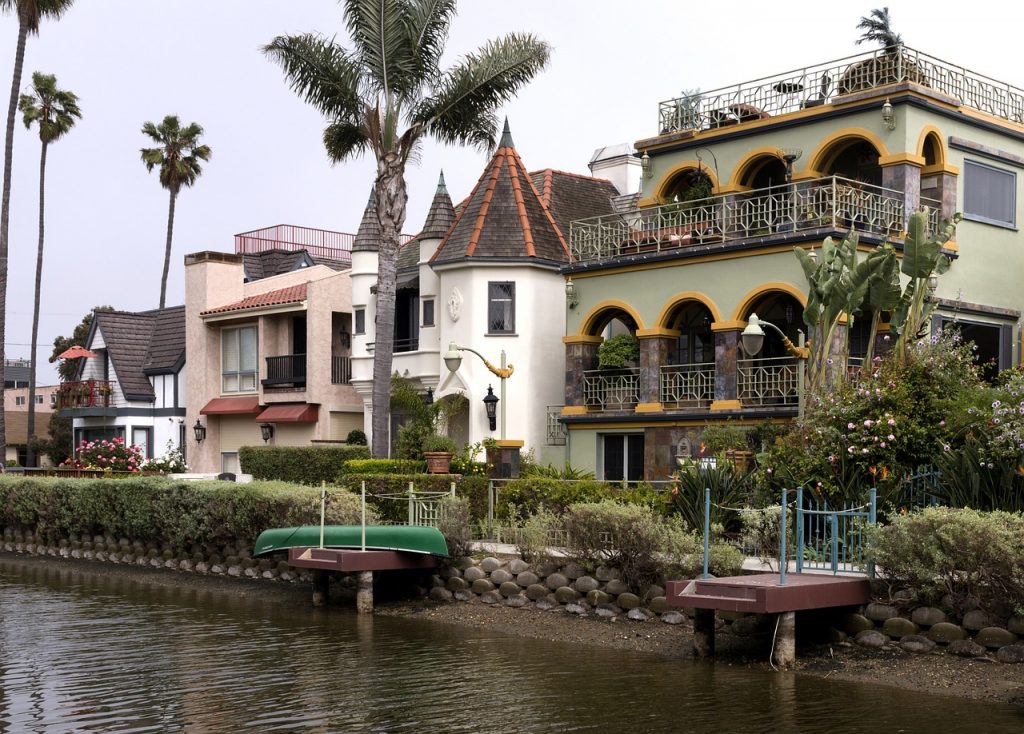 Well, we're not crazy! There truly is a real version of the Venice Canals right here in Los Angeles!
The amazing Venice Canal Historical District is a series of man-made canals dating back to 1905 but has been kept modern due to the extremely fancy homes lining them. The developer of the area, the famous Abbot Kinney, wanted to re-create the look and feel of Venice, Italy right in the beautiful sunshine of Los Angeles.
These houses feature some of the nicest gardens, patios, and architecture you'll see in LA!
Don't forget the bridges that you can walk across—they make for awesome photo ops!
Fun fact: did you know that the 2010 film Valentine's Day starring Jessica Alba, Jessica Biel, Bradley Cooper, Jamie Foxx, Anne Hathaway, Ashton Kutcher, Queen Latifah, Taylor Lautner, George Lopez, Emma Roberts, Julia Roberts, Taylor Swift and more was filmed right here at the Venice Canals? You should definitely re-create the ending scene here!