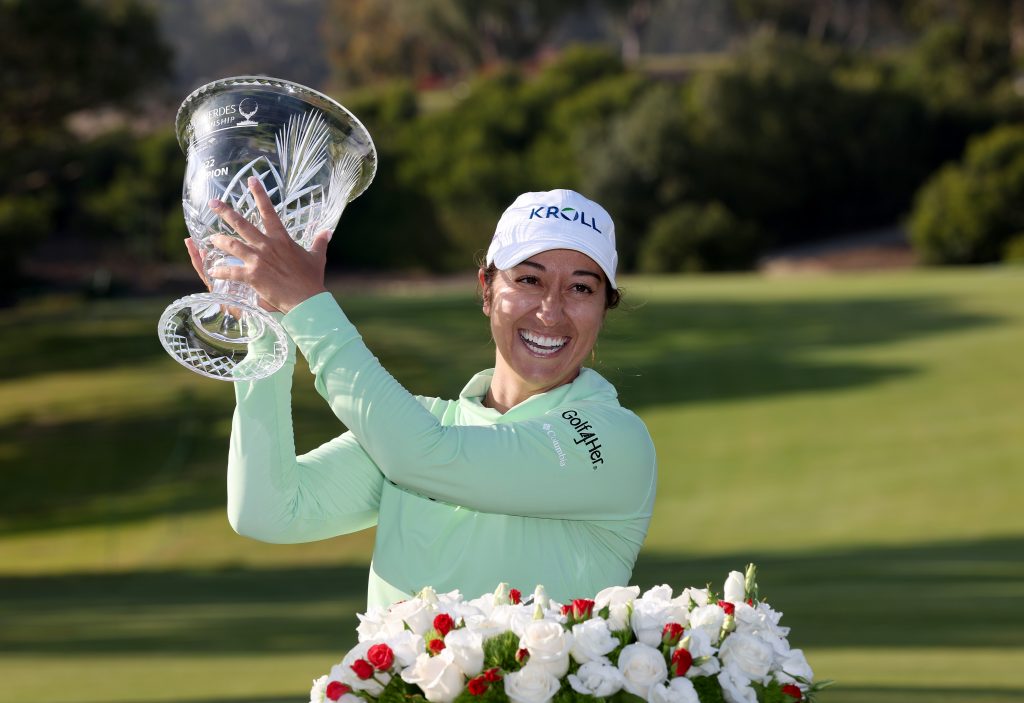 RANCHO PALOS VERDES, CA – 4 years can seem like a long time, and for 31-year-old Marina Alex, it felt like an eternity.
---
---
---
---
It was four years ago in 2018 when Alex, a LPGA professional hailing from Wayne, New Jersey, won the Cambria Portland Classic by a convincing four strokes over Georgia Hall.

With a win under her belt, the 10-year LPGA veteran Alex went nearly four years without winning again–until all the anxiety melted away in an instant when she posted a -5 under 66 on the final round of the 2022 Palos Verdes Championship presented by Bank of America.
"I'm not going to lie–if you had talked to me last year or the beginning of even this year, I didn't think there was even a remote possibility that I was going to win ever again," Alex said after the round. "I didn't know how much longer I really wanted to be golfing ever again."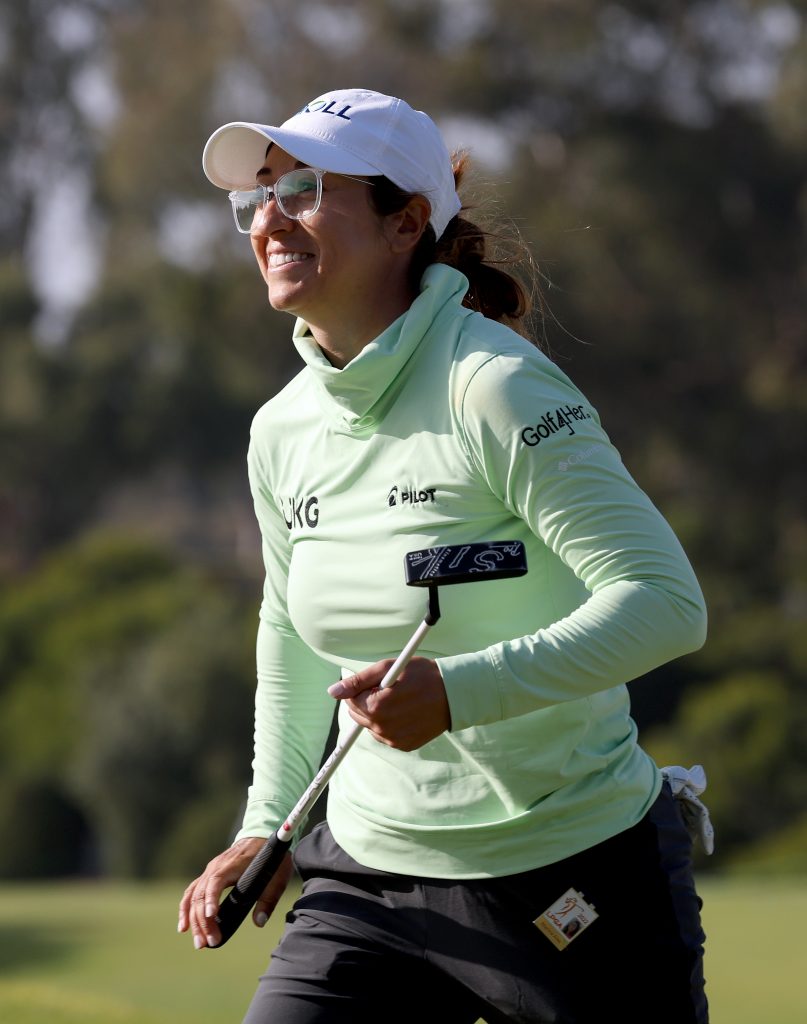 Donning a pair of clear framed prescription glasses before taking them off for her trophy ceremony, Alex seemed the furthest thing away from that time where a back injury tested her passion for the game as well as the possibility of doing so even if she wanted to play.
Despite the question mark hanging over her career, Alex focused on getting healthy and working on her game with swing coach Claude Harmon III–son of infamous golf coach Claude "Butch" Harmon Jr. The results certainly have come this season; her victory in Rancho Palos Verdes is her third top-10 finish of the LPGA season, as she finished tied for fourth at the LPGA Drive On Championship at Crown Colony and tied for 10th at the DIO Implant LA Open at Wilshire Country Club.
---
---
---
---
"I just want to give it my absolute best this year and put every single opportunity into playing and putting myself in contention and trying to win tournaments," Alex said of her mentality entering the season. "It's amazing that it's happened."
Alex carded rounds of 70, 68, 70, and 66, and she managed to hit 9 of 14 fairways and 12 of 18 greens with 26 putts during the final round. World number one Jin Young Ko finished 1 behind in the inaugural event closing out the LPGA Tour's two-week greater Los Angeles swing.
Three shots behind Australia's Hannah Green entering the day, Alex finally proved to herself and to the field that her health issues are in the rear view mirror.
"I just didn't know if my mind and body were going to put me back in a position that I was going to be able to do it again," she said wistfully. "Today was the day."
---
---