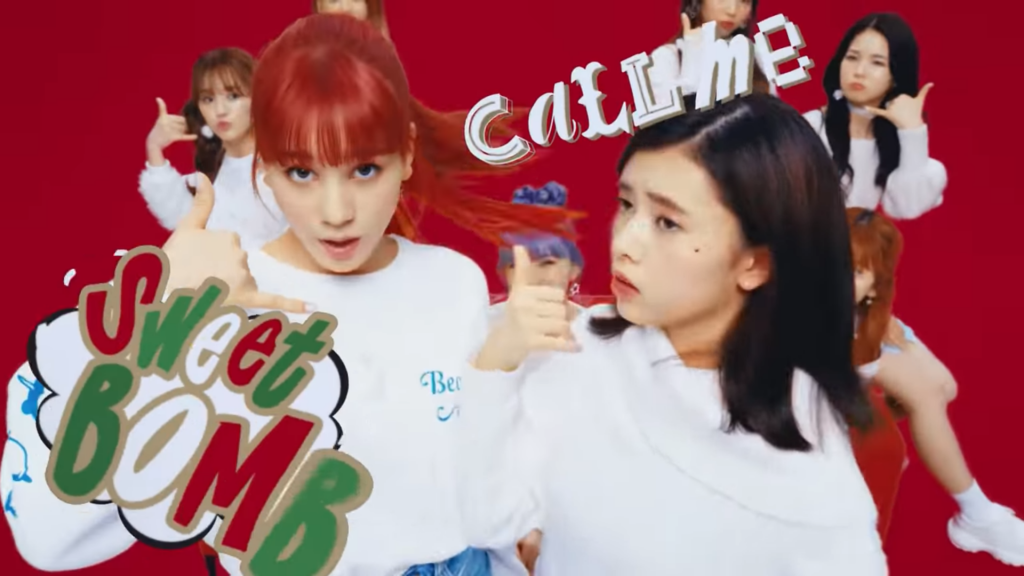 ---
By Torei Dei
---
JYP Entertainment's NiziU is taking over Japan and countries around the world by storm, and it's not only due to their strong personalities, hard work ethic, and trials and tribulations all put on display during the Nizi Project audition and competition show, but also because their music is just plain good.
With boy groups and girl groups alike, it feels like JYPE just can't miss. The release of NiziU's debut album, Step and a step (by the way, I love the fact that only the first word in the title is capitalized — Make you happy is the same way; I'm curious if this will be a thing for singles), has been highly anticipated, and WithU–the fandom name–has been blessed with two B-sides: Joyful and Sweet Bomb!
In this article, I'll be going into some thoughts on Sweet Bomb!, a high-energy thumping song that is very conducive to dancing around in your home. I'm not really going for a reaction video thing, but instead I hope to just list some thoughts and hopefully be able to learn some things from any of you reading too.
---
---
The sneak peek in the Shibuya109 commercial
So we first heard Sweet Bomb! in a commercial for Shibuya109, which is the absolutely iconic department store in Shibuya, Tokyo, Japan right near the Shibuya Crossing.
When I first saw this video, I was really taken aback. First of all, I couldn't believe that the same girls among the thousands who auditioned during Nizi Project–who were nervously sitting on cheap chairs watching each other dance and sing their hearts out, who were mumbling their songs with water bottles–were now the same girls in a high-budget commercial for arguably the most famous building in Tokyo (I said arguably! Be gentle!).
Secondly, the graphics and animation for the video are really top-tier. I'm just a sucker for this kind of frame-by-frame-like animation, and it perfectly matches the energy of Sweet Bomb!
Next, I just have to acknowledge the pure talent of the girls. They're going to grow throughout their career, and it's still early, but they clearly have the "it girl" presence and the "star factor" that J.Y. Park ("Jay Why PEE!", in other words) frequently expressed. Whether it's Mayuka's confidence and swag during her rap (I love her pushing Rima and Nina out of the way and then bobbing with her flow) or Mako's nodding with her always expressive eyebrows, the girls are incredibly charismatic. Their choreography and dance skills are incredible already, but it's fun to see them just hugging and jumping up and down.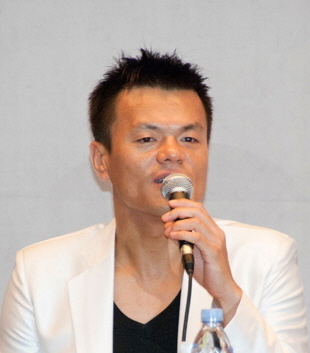 ---
---
The full song
On December 2, 2020 in Japan, Sweet Bomb! came out in full:
Personally, I find that my experience first listening to a song doing absolutely nothing else vs. watching it with visuals is a vastly different experience, especially if it's the first time for each.
On my first listen, I just remembered how incredibly catchy the song is–seriously, I'm never going to get "Call me Sweet Bomb / I'm the Sweet Bomb" out of my head). Its full runtime of just under 3 minutes goes by extremely fast, and I enjoyed literally every second. Below, I'm going to go over some notes I had upon my subsequent listens:
What is a Sweet Bomb?
I feel like this is an important question to ask. By my count, the phrase "Sweet Bomb" is mentioned 31 times. It's mentioned so much that I'll be kind of disappointed if it doesn't become kind of a meme-y phrase WithU uses, and I hope it enters some sort of slang vernacular in Japanese.
I'm open to any ideas, but I feel like a sweet bomb is basically just an explosion of happiness, of cuteness, of…sweetness. I think basically, like a lot of English names and phrases in K-pop, it's supposed to be kind of abstract and cool sounding.
The low and cool rapping is refreshing
The earworm "Call me Sweet Bomb / I'm the Sweet Bomb" immediately starts with Rima and–I believe–Nina switching off, and it just gives an immediate vibe of coolness.
I absolutely love when Mayuka then follows with a very strong rap (my translation of the Japanese in parentheses):
Hello ああ (Hello, aa)
とっても遊びたい気分!(I really feel like hanging out!)
みんな schedule どんな? (Everyone, what's your schedule like?)
Weekend 空いてるかな? (Would you be free this weekend?)
She just sounds so confident and a natural rapper; this isn't a new thought, but it's incredible that JYP and his staff unlocked this hidden talent during Nizi Project since that didn't seem like her initial focus at all (to be fair, we didn't get much screen time for her until the latter half of the competition).
---
---
Later in the song, Maya–the graceful hakucho, or swan of the group—even kind of has what can be described as a rap!
It's a secret

What happened to me
もし fall in the dark 最悪でも (When you fall in the dark and are at your worst)
前見なくちゃ! 笑わなくちゃ! (Look ahead! Keep smiling!)
I'm not sure what Maya's mysterious secret is–if I did, it wouldn't be much of a secret–but I love her reassuring words. In fact, one of the best parts about NiziU's songs so far is that they are so empowering not only for little and big girls across the world but to all their fans. The lyrics don't make it seem like things are always happy and easy all the time, but they still remain positive and encourage listeners to tackle their issues head-on. It's incredibly refreshing, and it's certainly something JYP Entertainment has been doing more with groups like Twice with songs like Feel Special.
Back to Maya's part, though, I really enjoy the very slow pace she raps in English suddenly transitioning to the quicker Japanese lines. The duality she displays here is pretty wonderful.
Lastly, I would be absolutely remiss if I didn't highlight this part expertly rapped by Rima:
It's a secret
What happened to me Uh huh, oh yeah!
I enjoy my life, shaking my heart
Boringな日々にさよなら! (Say "sayonara" [goodbye] to the boring days!)
Rima, to me, has sort of that Western cadence and definitely the Western enunciation of her raps (thanks to her international school education), and it really makes her special in an industry where more proper pronunciation has to be coached extensively (that is not a knock at all; I actually also really love different pronunciations and accents in songs because it often gives a more unique and memorable quality). In addition to that, she just is very good at rapping, which we saw in Nizi Project when she wrote and performed her own raps in existing songs.
Hard not to love Ayaka's cute English interjections
A trend I'm seeing so far in NiziU's songs is Ayaka being given an English phrase to pepper in here and there ("Why? 'Cuz baby, I'm a star!" from Baby, I'm a Star comes to mind), and she always gives it her usual cutesy and upbeat tone.
In Sweet Bomb!, she says, "Keep partying!", and it just plain makes me smile. Her voice at times really sounds like Momo from Twice–it's sort of high-pitched in the same way. Boy, do I wish I had more music vocabulary. I hope you know what I mean; I love the uniqueness of their voices. In general, I feel like the song's upbeatness really suits Ayaka's vocal ranges in general. Her vocal abilities were one of JYP's focuses during the competition, and I expect that she'll improve more and more with time and practice with the experienced coaches at the company.
---
---
Rio, Riku, Mako, Nina, and Miihi are just so vocally dependable
Maya is certainly in this category too, but I covered how she was (awesomely) used as more of a rapper in Sweet Bomb!
In NiziU's discography so far, some of the heaviest vocal lifting has landed on the shoulders of this group. Rio first goes:
I mean, la pa la pa la pa 
イライラしちゃダメ (Don't get irritated!)
She executes the youthfulness and playfulness perfectly; the lines' cadence kind of goes up and down and up and down again, and it's just a fun listen. I imagine it's just as fun to sing.
Miihi then sings:
楽しいことしかやりたくないでしょう? (You only want to do fun things, right?)
Ah ah
Miihi just has a very captivating lower register and vocal ability that really won her fans during her remix of the "Nobody" remix by Wonder Girls during Nizi Project. I find myself looking forward to all of her parts in NiziU songs so far just because it has a certain ethereal quality to it. I also want to say that I hope Miihi takes the time she needs to feel right and finds comfort in her family as well as the patience and encouragement of her fellow members and fans–I love the overall openmindedness I've been seeing in online discourse in so many different languages.
Riku and Mako have the pleasure of the very catchy and upbeat chorus:
Riku: ああ 最高!Ready to spark!皆に会える (Ah, this is the best! Ready to spark! We can meet all of you!)
Mako: ああ 最高!Ready to spark ! この瞬間がいい (Ah, this is the best! Ready to spark! This moment is great!)
… (and later on)
Riku: ああ 最高!Ready to go!帰りたくないよ (Ah, this is the best! Ready to go! I don't want to go back!)
Mako: ああ 最高!Ready to go!遊園地みたい (Ah, this is the best! This is like an amusement park!)
They then repeat the first chorus again. I love that the middle one has slightly different Japanese lines just for the sake of variety. I'm not really that versed in song structure, but as a casual listener I pretty much always appreciate it.
Melodically, I feel like the song speeds up a little here and gets instantly more high-energy, and Riku and Mako just absolutely kill it. Their voices sound so fresh and powerful, and honestly, they add this to pretty much every song they touch. Their usage as stability in the songs has really played to their strengths.
Now that I mention powerful, we come to our last member, Nina. JYP seems to always be able to count on Nina to handle some English parts and to really belt out some high notes in choruses, and Sweet Note! is no exception. In it, she sings:
My crazy crazy girlfriends cheer me up!

I love the way she pronounces "crazy crazy" here–it's like "craz-eh craz-eh". I find that since she grew up for the early part of her life in America that her English fluency allows her to give her English some playful flourishes here and there, and JYP seems to allow her to do so (thanks Mr. Asiansoul!). Nina's voice is just awesome, and the funny thing is that I can totally see her saying this in real life about her fellow members.
HaAAaAaaAaAAA
There's no way I conveyed that perfectly, but hopefully I conveyed it enough. I'm going to link the video again, but hopefully this time it's at the timestamp where you can hear this adlib:
Who sung that?! Was it Miihi? I honestly can't tell, but I love that. These little layers to songs are what give them some depth. Shoutout to whichever girl did that and to the producers for throwing it in.
Ending thoughts
Sweet Bomb! is already an instant classic to me. It shows off a lot of the diversity of the girls' talent while also establishing that they can pull off fun, energetic songs with the best of them. To me, it's reminiscent of some of the early Twice songs, like HO!, for example.
I don't usually rank songs because I find them to be pretty subjective, but I know with Sweet Bomb!, I'm probably putting it on repeat, kiite zutto zutto.
---
---
---
---