---
Whether you're craving sushi, tofu soup, ramen, dumplings, cream puffs, smoothies, and...well, everything else, Sawtelle is the place to be if you're looking for amazing Asian food in West LA.
---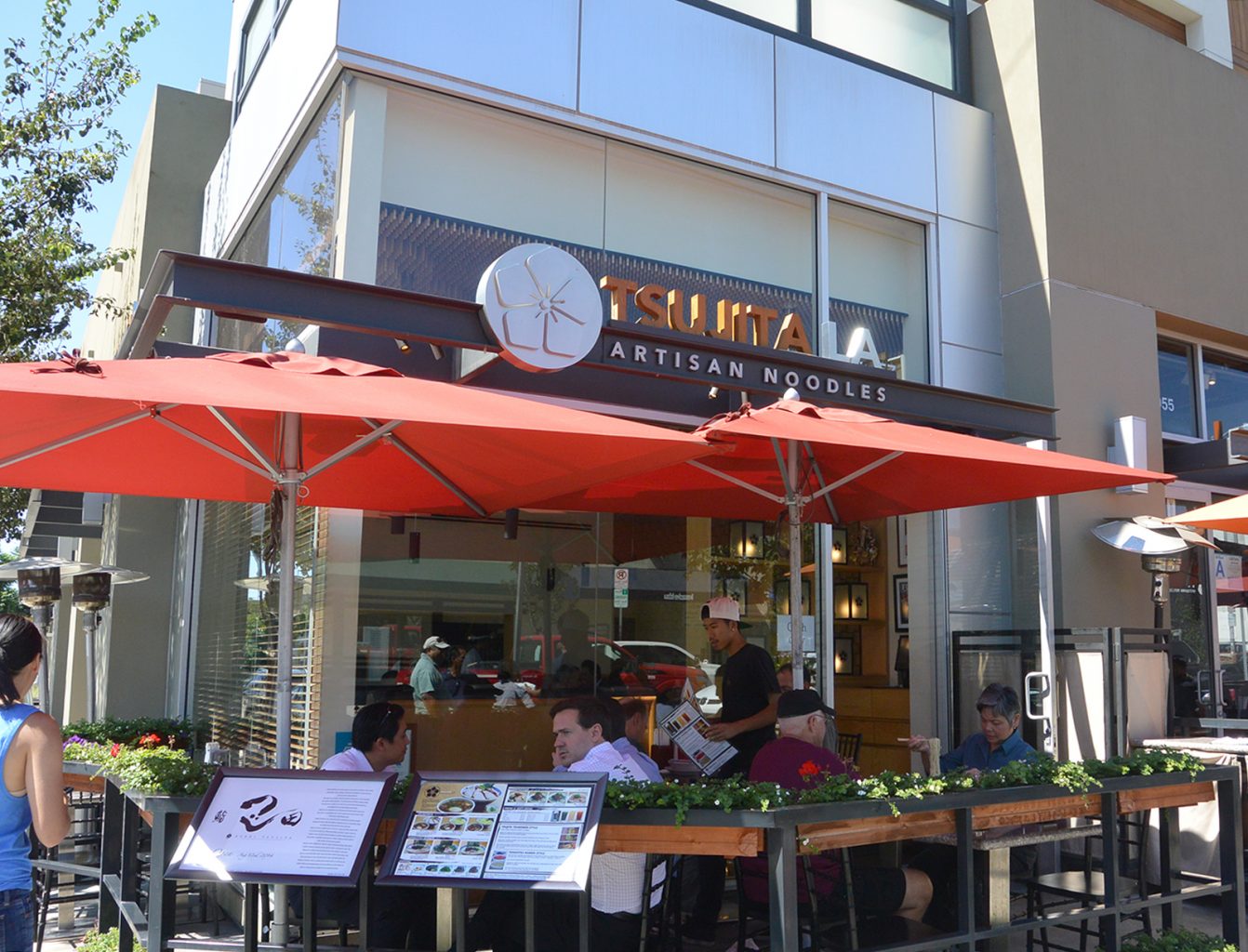 Tsujita LA Artisan Noodles, a staple of Sawtelle Blvd. (Daily Bruin)
Where: Sawtelle Japantown, Los Angeles, CA
What: Food, dessert, date spot, shopping
When: Year-round
How Much: Depends on how hungry you are
Parking: Street parking, a few small parking lots—there's a free garage where the Marshall's and Petco and Michael's is
Guest writer: Karen
Karen spends her time studying and eating at great places. Nothing else.
Check her out on Yelp!
Foodies unite! Sawtelle Boulevard has some of the tastiest Asian food and desserts in LA, all centered on one street.
Whether you feel like slurping a warm bowl of ramen at one of the many famous ramen joints (Tsujita vs Daikokuya vs Shinsengumi), grabbing some cheap and tasty sushi at SushiStop, digging into some steaming soondubu and bulgogi at Seoul House of Tofu, or trying pretty much any type of Asian food, Sawtelle has all of your food cravings covered.
Seoul Tofu House
Seoul Tofu House features soondubu, bulgogi, and other Korean cuisine.

Tsujita
Tsujita serves fantastic ramen and tsukemen (dipping ramen).

SushiStop
SushiStop has great sushi and other Japanese dishes at an affordable price point.

Curry House
Curry House offers many renditions of authentic Japanese curry.

Nong La Cafe
Nong La has pho as well as other refreshing Vietnamese dishes.

ROC Kitchen
ROC features dumplings, noodle soup, and other Taiwenese treats.
Get ready to use that second stomach because now it's time for dessert!

Blockheads Shavery
Blockhead's has unique flavors of shaved ice in a hip shop.

Coffee Tomo
Coffee Tomo is a quirky and cute coffee shop with delicious brews and interesting desserts.

MJ Cafe Express
MJ Cafe Express has fantastic boba as well as other drinks.

Honeymee
Honeymee is primarily known for its smooth frozen yogurt with real honey.

BSweet
BSweet has some seriously unique desserts.

If you feel like walking off that food coma afterwards, there's also a few cute Asian-style novelty item shops nearby, as well as a Daiso (Japanese $2 store).
Come to Sawtelle for an awesome food adventure in your own backyard. Authentic, delicious Asian food — no plane ticket required!
---
---