---
Once-a-month flea market and swap meet at the historic Rose Bowl Stadium in Pasadena.
---
By Shopping Syndra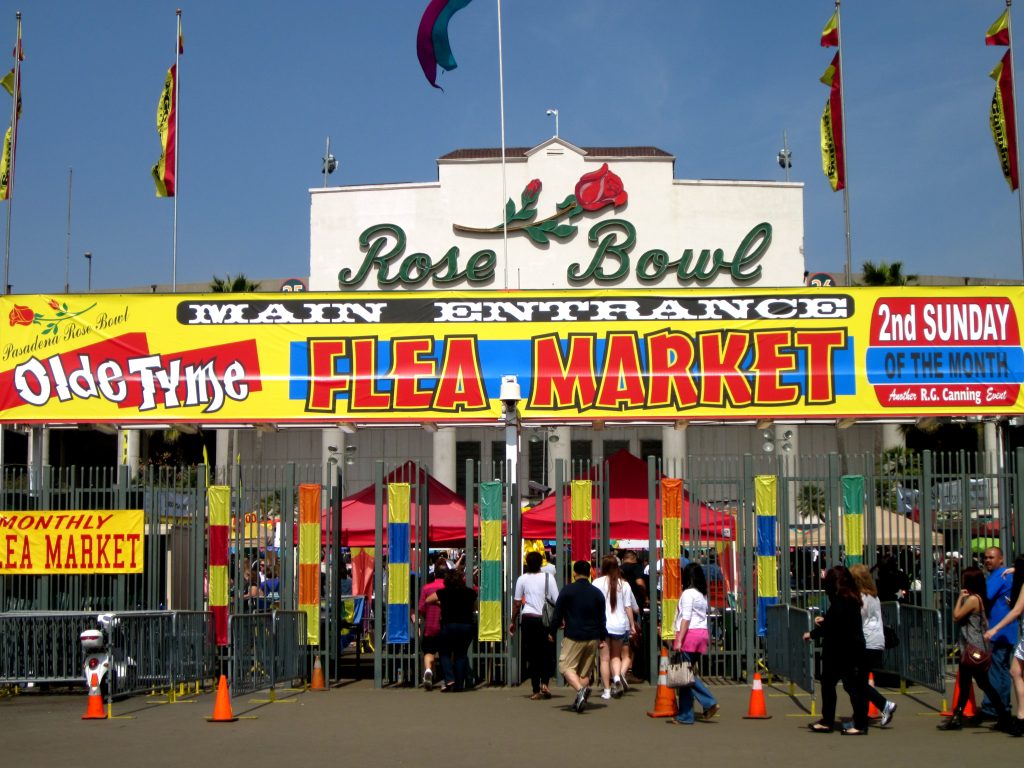 How much is it?
$9 per person to get in, children under 12 free. You can get in early from 8 A.M. - 9 A.M. for $12 or 7 A.M. - 8 A.M. for $15.
When is it?
It's the second Sunday of every month, rain or shine.
Is it open again after COVID restrictions?
Good news: as of April 11, 2021, the Rose Bowl Swap Meet will be back open.
---
---
What is it?
Who doesn't love a good deal?
Unfortunately, shopping in LA and good deal aren't always synonymous. However, the Rose Bowl Flea Market is one of the biggest swap meets (or flea markets) in California!
Not only that, but the location is fantastic--the Rose Bowl, home of the UCLA Bruins, the Rose Bowl college football championship game, and the famous Rose Bowl Parade.
---
---
So it's fun to look around and the amount of sellers is truly something to behold. You will definitely get to buy some used gems here from a variety of sellers, some of whom are there every month and some of whom who are new and thus have some new goods.
It's a great place to go early in the morning or in the afternoon and see what is available to buy; even just looking is a great and fun activity.
Plus, you won't get hungry! Don't believe us? Well, let us just list all the food that is available according to the Rose Bowl Swap Meet website:
Danishes, Cinnabon rolls, hamburgers, cheese burgers, sandwiches, hot dogs, tacos, burritos, french fries, garlic fries, gourmet pretzels, Louisiana hot links, tri-tip, pulled pork, pizza, rice bowls, sushi, snacks, sodas, water, coffee, frozen lemonade, fruit drinks, smoothies, energy drinks, beer, wine, and cocktails.
*phew*
Check it out--and maybe you can find a vintage signed Gretzky card, a new hat, or whatever else your heart desires.
---
---