---
Ready for your first ever Thai Movie Drive-In Experience?
---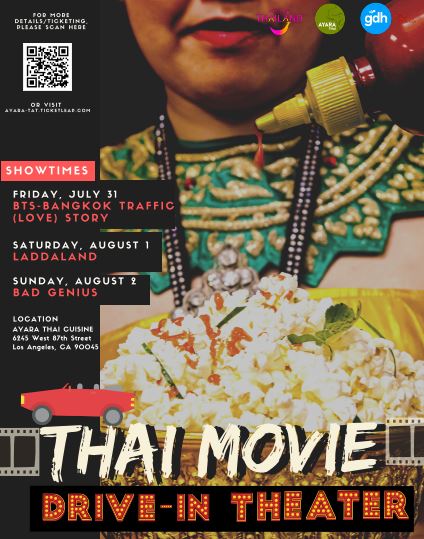 ---
Who
: Ayara Thai and Thai Tourism Authority
What
: Thai Movie Drive-In Theater
Where
: Ayara Thai Cuisine at 6245 W 87th St, Los Angeles, CA 90045
Ticket Link
:
Buy tickets here
When
: Friday, July 31st, Saturday August 1st, Sunday August 2nd. Doors open at 6:30PM. Movie starts at 8:30PM.
---
First of all, Ayara Thai in Los Angeles, CA has partnered with the Tourism Authority of Thailand for the first socially distant Thai Movie Drive-in on Friday, July 31st through Sunday August 2nd at the Ayara Thai parking lot.
The weekend festivities include Thai films paired with Thai inspired chef-curated movie snacks.
Essentially, while many theaters are closed until next year, Ayara Thai is adapting to the "new normal" and planning a socially distanced drive-in.
Movie-goers will arrive by car for a contactless check-in, receive their food packages and be directed to their designated row, on a "first come, first parked" basis.
Tickets are sold by car at $50 per car and attendees will need to adhere to strict safety guidelines during the movie to allow a safe and fun event.
The films will be shown on movie screens and sound will be distributed via FM radio. The combination of an extra high stage and screens will ensure an easy viewing experience for everyone.
---
---
[wpws id=7]
The snack box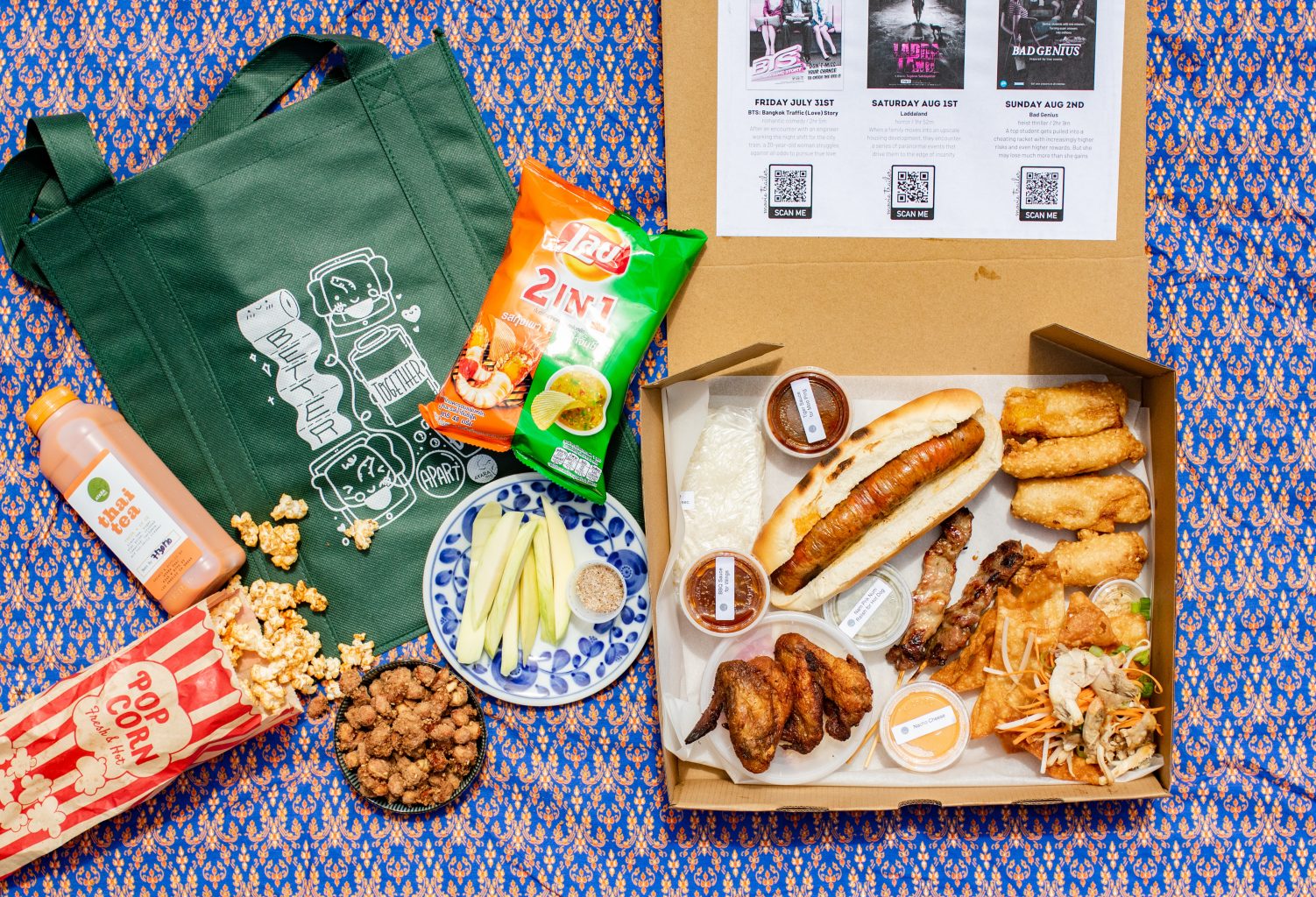 Chef Vanda Asapahu of Ayara Thai will be serving unique Thai festival foods including:
Khao Soi Curry Seasoned Buttered Popcorn
Northern Thai Lemongrass Pork Sausage "Hot Dog"

in a potato roll, topped with Anaheim chili nam prik num relish

Pad Thai Nachos

made with crispy wonton skin chips topped with Pad Thai flavored shredded chicken, cheddar cheese, beansprouts, carrots, green onions, jalapenos, peanuts and cilantro

Sweet Harry's Berries Strawberries

with a classic Thai sugar + salt + chili dip

Green Mango and Chili with a classic Thai sugar + salt + chili dip
Thai Fried Bananas

fried sweet plantains coated in shredded coconut, rice flour, and toasted white sesame seeds
Snack boxes will also include two fountain drinks and a special Thai flavored bag of Lay's Potato chips.
Movies being shown
Friday July 31st
Romantic comedy. After an encounter with an engineer working the night shift for the city train, a 30-year-old woman struggles against all odds to pursue true love. (2 hours and 5 minutes)
Saturday August 1st
Horror film. When a family moves into an upscale housing development, they encounter a series of paranormal events that drive them to the edge of insanity. (1 hours and 52 minutes)
---
---
Sunday August 2nd
Heist thriller film. A top student gets pulled into a cheating racket with increasingly higher risks and even higher rewards. But she may lose much more than she gains. (2 hours and 9 minutes)
Buy tickets
Tickets are $50 per car.
$30 from each ticket will go to the Thai Elephant Alliance. The COVID-19 global pandemic has also been a trying time for Thai elephants, due to the lack of tourism in Thailand funding sanctuaries where elephants roam freely. This donation will help feed these elephants.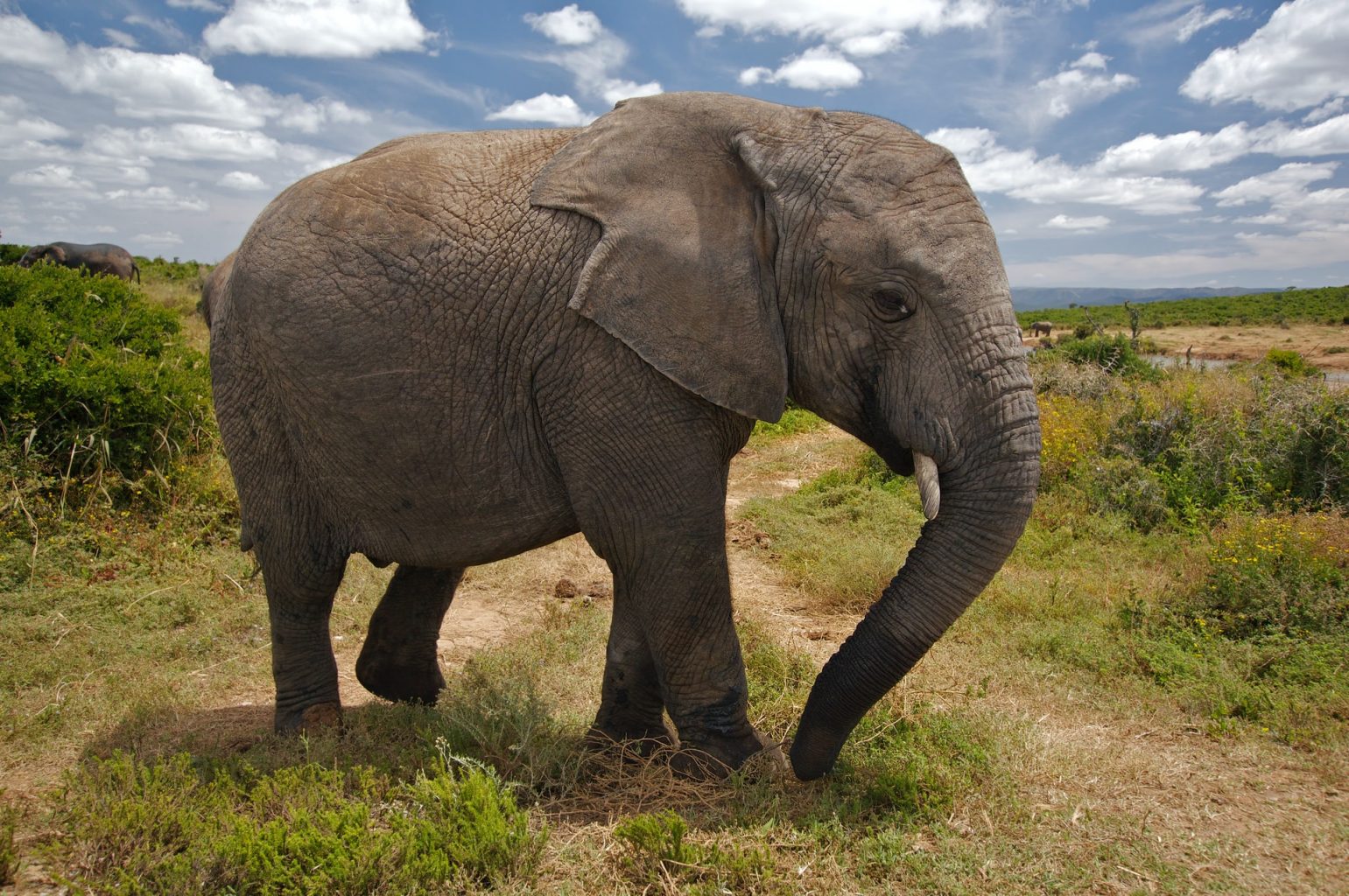 About Ayara Thai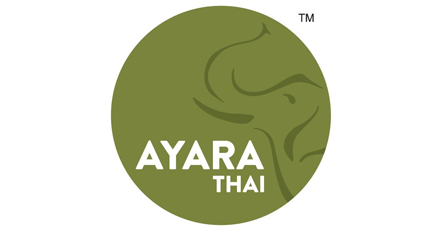 Ayara Thai Cuisine based in Los Angeles, CA is among the many Thai restaurants in LA and continues the tradition of crafting delicious home-cooked food for those dining out.
---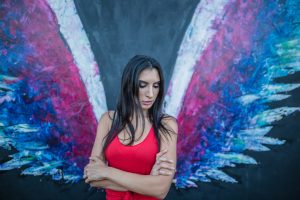 [Also on Stuff in LA: A List of Painted Walls and Murals in Los Angeles]
---
Since Ayara Thai's opening day, head chef Anna has used home-grown herbs in the restaurant's dishes. Reflecting both the dishes she ate in the past, as well as her family's values in sustainable dining, she ensures that all dishes are inspired by and prepared with only the freshest ingredients that the season has to offer. Today, Anna and her husband Andy's family traditions are continued and developed into the third generation, through their daughter Vanda.
With family recipes and cooking styles passed down through generations, the Asapahu family of Ayara Thai is pleased to offer a taste of authentic Thai food. Each dish is prepared from scratch and enhanced individually by herbs and spices to ensure bold and genuine flavors.
If you're in the LA area, you can visit Ayara Thai Cuisine at 6245 W 87th St, Los Angeles, CA 90045. For more information, visit www.AyaraThaiCuisine.com. For recipes or to order any of Ayara Thai's seven sauces, visit AyaraProducts.com.
---
---