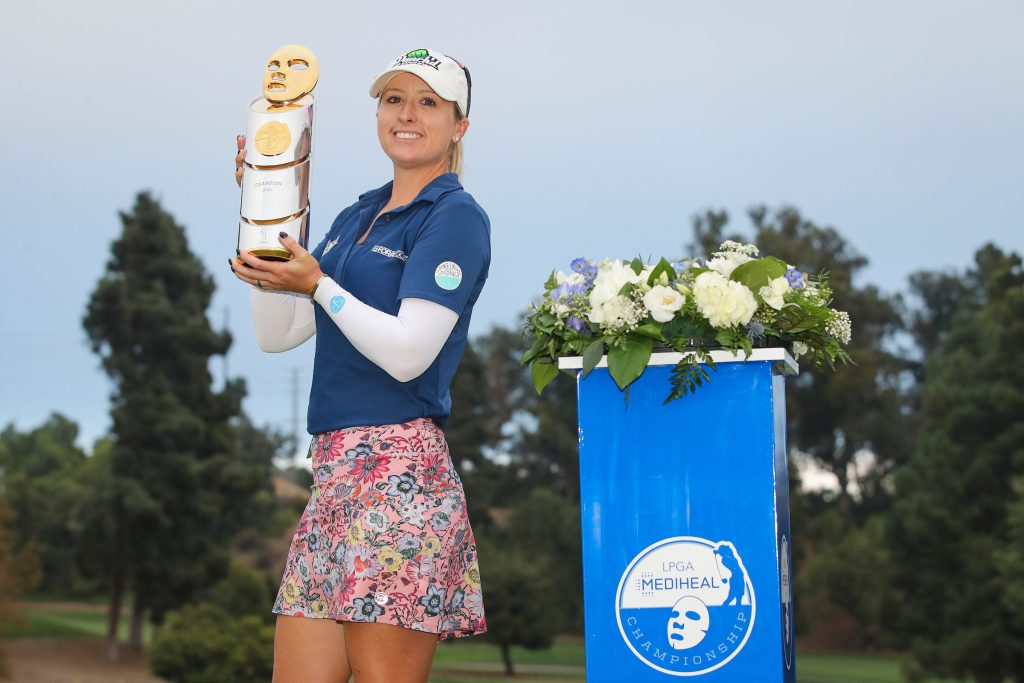 by Dustin Watanabe and Tremaine Eto
SOMIS, CALIF. – Where were you in 2011?
Jodi Ewart Shadoff knows where she was. She was making her LPGA debut in Springfield, Illinois at the State Farm Classic where Yani Tseng took home the winner's trophy.
In 2022 at the Mediheal Championship, however, the story was a bit different. This time, Ewart Shadoff was lifting a face Mediheal mask-emblazoned trophy after shooting -15 and holding off Yuka Saso at -14 and Danielle Kang, Georgia Hall, and Paula Reto at -13.
---
---
---
---
Reto was playing alongside Ewart Shadoff and was tied going into the 16th, but two costly bogies made it more of a matter of Ewart Shadoff executing in the final stretch.
Ewart Shadoff showed nerves of steel when it mattered most, playing the final stretch of 9 holes in 2-under-par without a single dropped shot. Inside, however, the weight of the moment was definitely in the forefront of her mind.
"Yeah, that last one-footer felt like 20 feet to me," she joked. "I was just trying to concentrate on that first lag putt just to get as close as possible."
After being presented the Mediheal trophy and her first-ever winner's check, she reflected on her long-awaited first Tour win – marking the LPGA's 10th Rolex First-Time Winner of the season – and the team that helped her get through the highs and lows of her career.
---
---
---
---
"Yeah, it's a little bit surreal really. I don't think — I didn't know if this moment would ever come," Ewart Shadoff said, also mentioning that she had 118 text messages and counting post-victory. "I'm just really grateful for everybody who is on my team, because last year was really hard, and I'm standing here because of them."
While the jumbo-sized winner's check was bigger than her golf bag – and worth a pretty penny at $270,000 – this win means far more than money for someone in Ewart Shadoff's position. This was about proving a point to herself after over a decade on Tour and 246 career tournament starts. This was about showing the world – and even more importantly, herself – she can do it.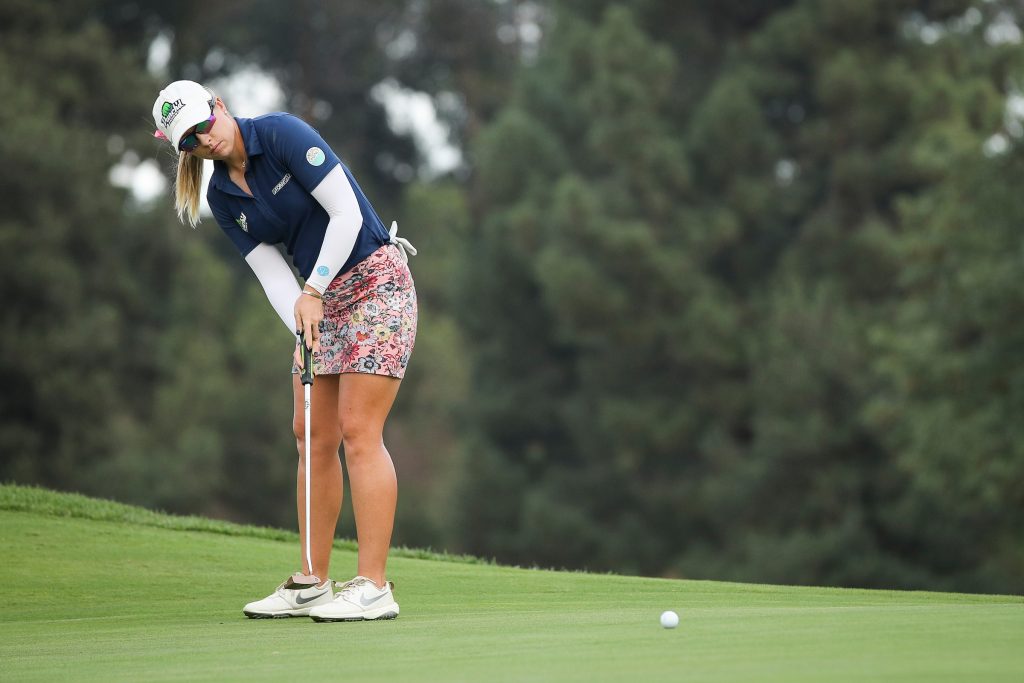 Ewart Shadoff's journey can't be mentioned without the injuries that threatened to end it. Afflicted by back problems that sidelined her for several months just the prior season, Ewart Shadoff continued to rehab to find her way back to the course.
"I found that a pretty significant mental challenge to get through that," she said after her round. "There were times during last year where I didn't think that I was going to be playing this year, so to be standing here today, it's just really awesome I didn't give up on myself."
---
---
On the 18th green as soon as she drained her putt, Ewart Shadoff put both her hands to her mouth as playing partners Reto and Andrea Lee showered her with their water bottles. Reto and Lee themselves are fresh off their first wins on Tour, with Reto winning the Canadian Women's Open just two months ago in August for her first win after 9 years on Tour, and Lee claiming the Portland Classic the following September for her first win since turning professional in 2019.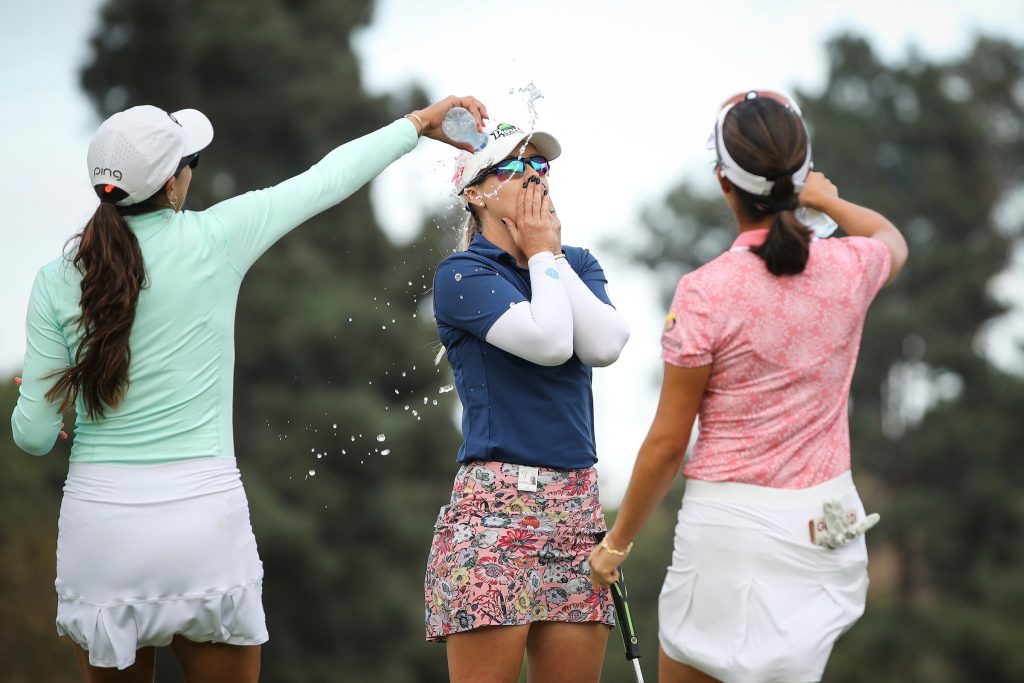 Reto was gracious with celebrating Ewart Shadoff's win on the 18th green, but also reflected on feeling a new type of competitive pressure: following up a first-win with a second-win.
"I think I was thinking about it too much today," she expressed with some frustration during her post-round interview. Golf is a game played as much in the mind as it is on the course, and today was proof of how difficult it can be to get out of your own way during competition.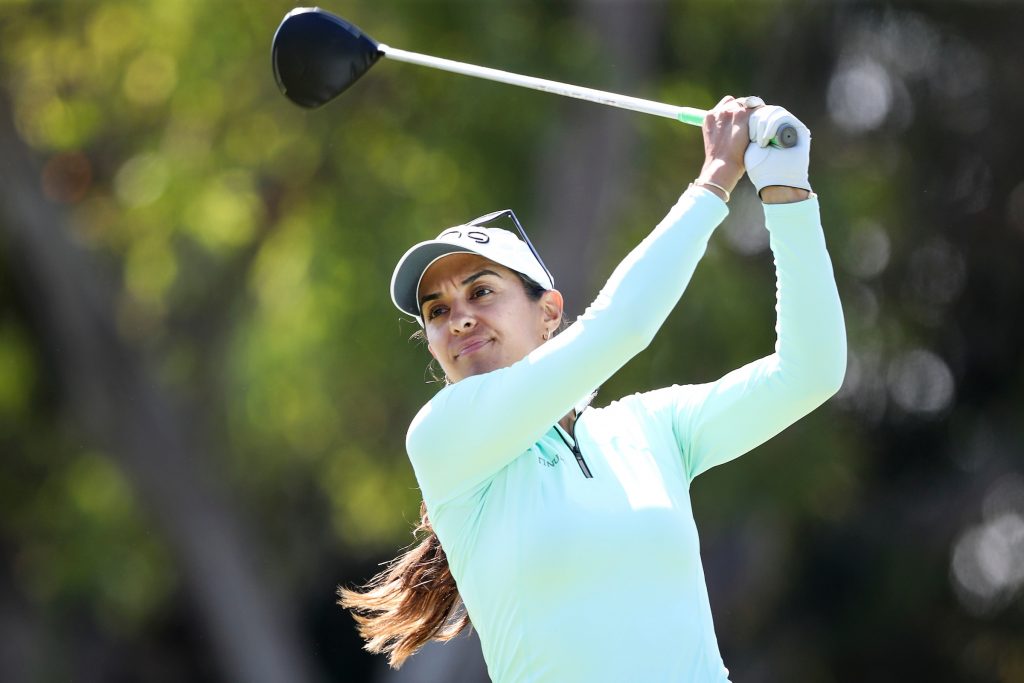 "Paula, you need to get out of your head," she lamented.
That mental battle – especially given that context of years on tour without a win and with painful injuries threatening her career – is exactly what Ewart Shadoff was able to conquer this week, and it ended up being the deciding factor coming down the stretch. Ewart Shadoff contemplated what she had learned about herself this week, and how this win fits into her story as an athlete and as a person.
"I learned that I could fight through adversity," she said. "I can play under the nerves, which it's been kind of a problem for me in the past, is just trying to settle the nerves down and play through it."
---
---
---
---
"I proved I can win. It's been a long time, and like I said, I didn't think I would ever be sitting here, honestly," Ewart Shadoff added. 
In the end, what words can be said to sum up the fulfillment of realizing a lifelong dream in spite of all the trials and tribulations of a decade-long LPGA Tour career? Ewart Shadoff summarized it all in only three:
"Just really grateful."
---
---