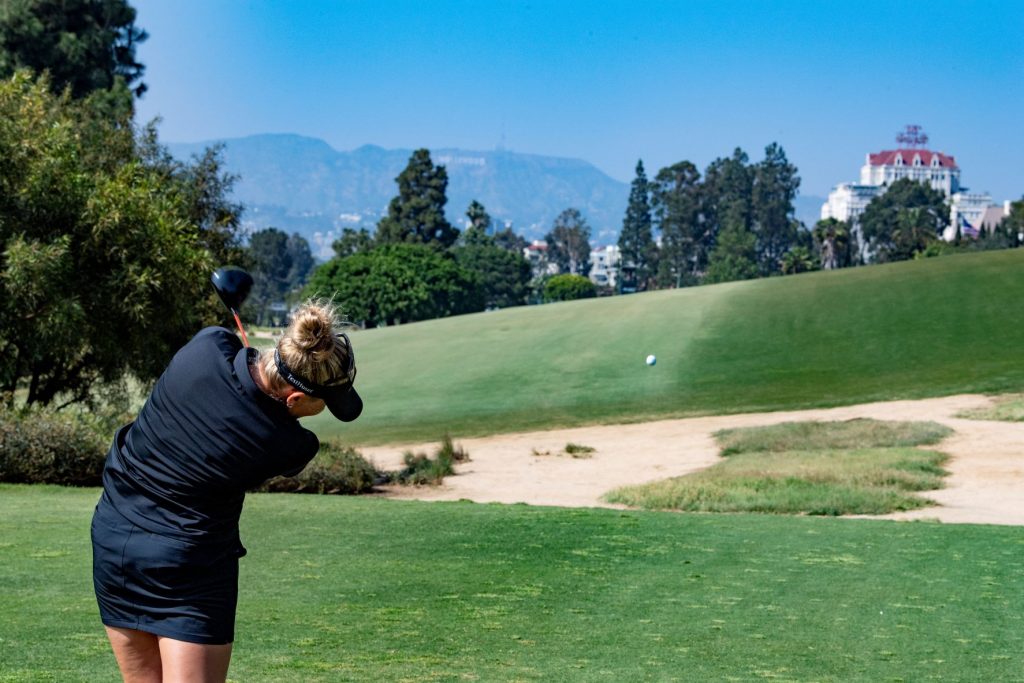 By Dustin Watanabe
LOS ANGELES, CA – One of the premier professional sporting events in Los Angeles is getting a new makeover – and a little extra cash to boot.
On October 19, 2022, the LPGA held a special press conference at Wilshire Country Club to announce that their Tour event at the prestigious club will have JM Eagle and Plastpro Inc. as the new title and presenting sponsors, respectively, starting in April 2023. The five-year partnership officially establishes the LA-based event as the "JM Eagle LA Championship presented by Plastpro" through 2027.
---
---
---
---
In addition to the new title and presenting sponsors, the LPGA event will also have another compelling feature: a substantially elevated prize fund totaling $3 million. This purse will be one of the largest on the LPGA Tour, outside of the major championships and the season-ending CME Group Tour Championship. It also doubles the previous amount of $1.5 million.
LPGA champion and current LA resident Natalie Gulbis was on-site for the special announcement, and the 2023 Solheim Cup Assistant Captain was beaming with enthusiasm for the new developments going forward.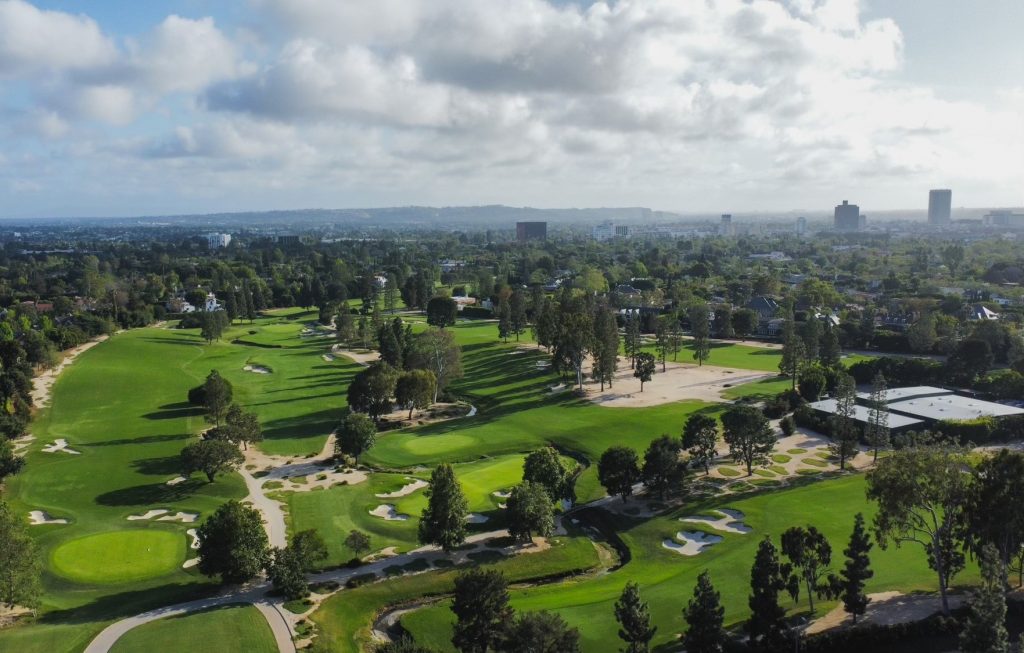 "I am so excited, and it's exciting to be part of this event in general because I don't live too far from here, and [to see] golf continue to just grow, especially women's sports and especially in a market like Los Angeles."
Walter and Shirley Wang – founders and CEOs of JM Eagle and Plastpro Inc., respectively – shared this sentiment, and the husband-and-wife power couple offered their own words about how thrilled they were to begin their multi-year partnership with the LPGA.
---
---
---
---
Walter Wang – a self-professed "hacker" but long-time golf aficionado – expressed his admiration for both the players of the LPGA and for the game of golf itself.
"Golf is like a journey of life. No matter how talented the golfers are, they still have to work hard at it. There is no such thing as being so talented you don't have to work hard and you can leap and be a winner. The hard work that these ladies put into it, it's just amazing and inspiring for me."
Shirley Wang is no stranger to golf herself. In fact, the first commercial for Plastpro Inc. aired on the Golf Channel, and past promotional trade shows for Plastpro included LPGA players hitting golf shots into Plastpro fiberglass doors to demonstrate their durability. The inspiration for her sponsorship of the LPGA event, she joked, goes much farther than simply "because my husband [Walter] told me so."
---
---
"We love LA. For us to sponsor an LPGA [event] in LA and showcase LA, that's where our heart is, and we want to show how wonderful LA is, and we want people to come and see the tremendous players."
The substantial increase in prize money for the JM Eagle LA Championship presented by Plastpro continues the powerful wave of tournament purse elevations that women's professional golf has been experiencing as of late.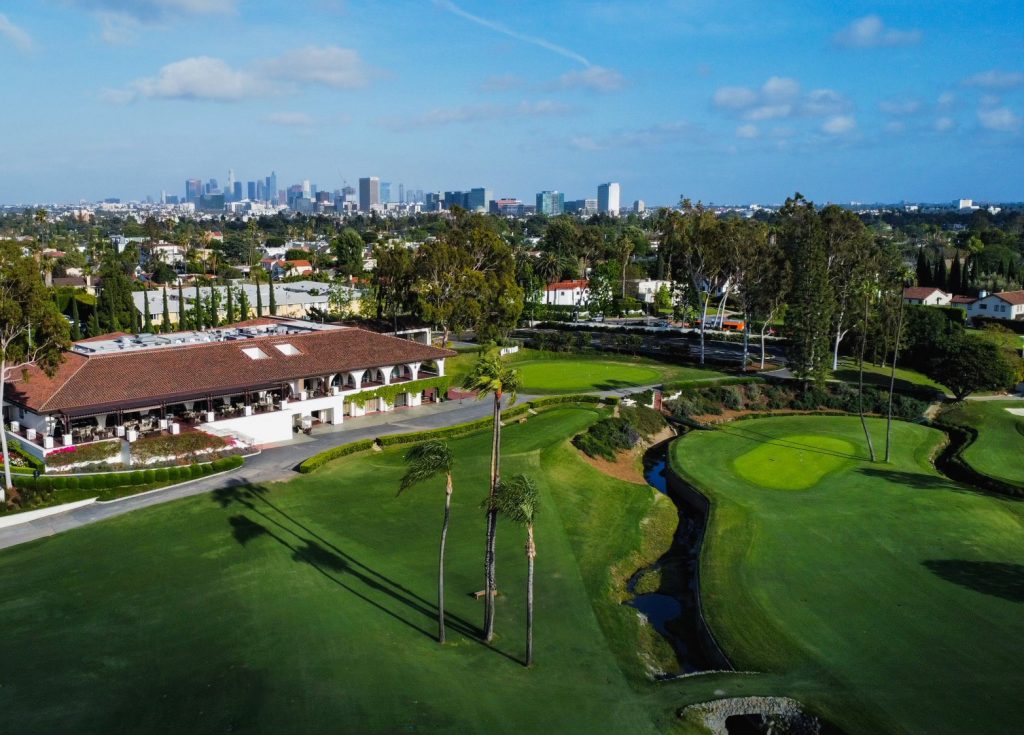 Look no further than the major championships for the 2022 season. The U.S. Women's Open had its total purse surge from $5.5 million in 2021 to $10 million in 2022. Across the pond, the AIG Women's British Open got a 26% bump between 2021 and 2022, going from $5.8 million to $7.3 million. The 2022 Chevron Championship and 2022 Amundi Evian Championship both had $2 million more in prize money than their previous year's event. Perhaps the most stunning of all was the KPMG Women's PGA Championship doubling their purse between 2021 and 2022, with the champion's share a remarkable $1.35 million.
By doubling the tournament purse for the JM Eagle LA Championship presented by Plastpro, the LPGA and title and presenting sponsors of the tournament are sending a clear message: Los Angeles will be a focal point for women's professional golf for years to come.
---
---
---
---
---
---