A lesser known shopping area in Little Tokyo.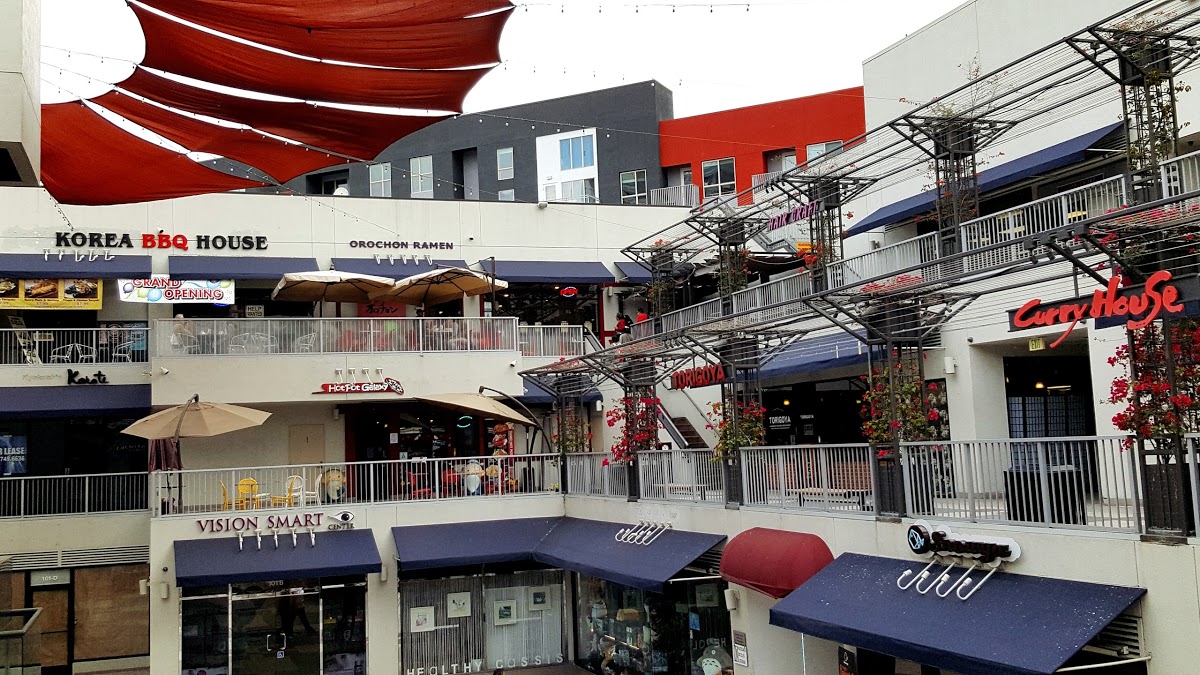 By Shopping Syndra
Little Tokyo is one of my favorite places, but it goes just beyond the Japanese Village Plaza that you're probably thinking of. Forget? I wrote an article on it here!
Another place I like to check out every now and then is the Weller Court Shopping Center. It's pretty close to the Japanese Village Plaza: 0.2 miles, to be precise. That is walking distance for a lot of people, and only sometimes for me!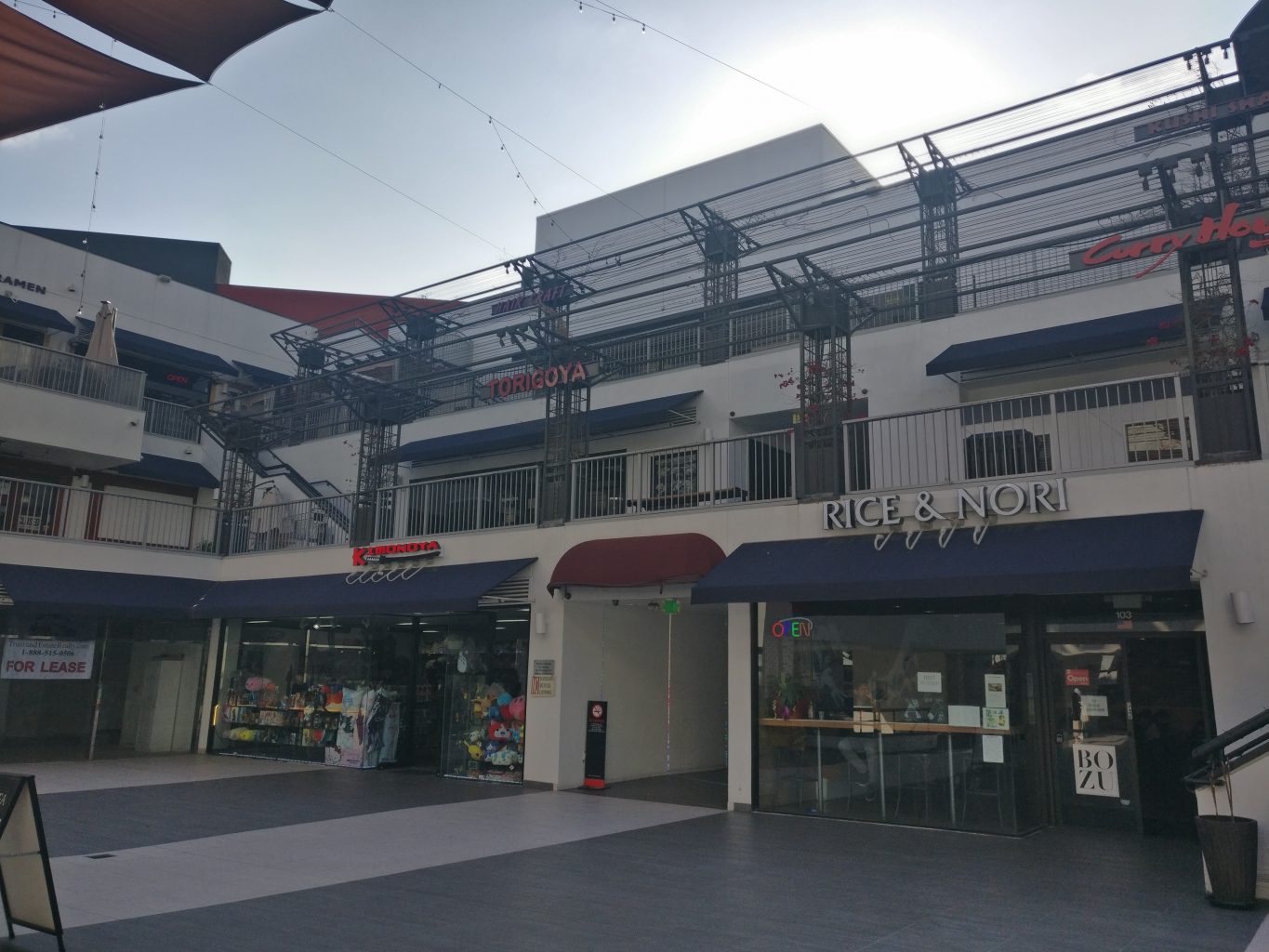 The Weller Court shopping center has a few interesting things I like to check out, which I'll explain.
Shopping
Well, they call me Shopping Syndra for a reason!
Kinokuniya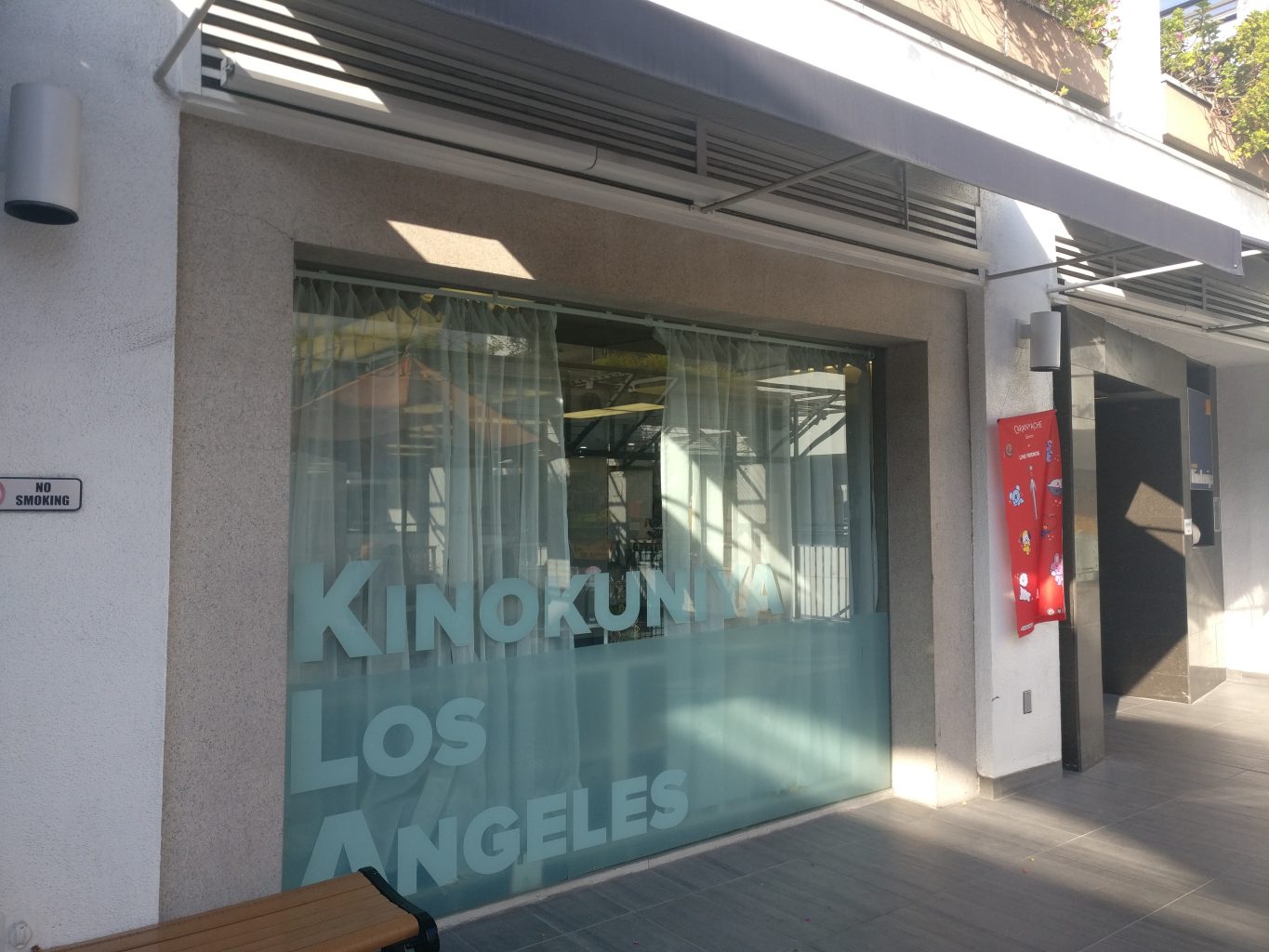 Kinokuniya is basically a Japanese bookstore with tons of Japanese manga, magazines, and books, a large portion of them translated and available in English as well! There are also just regular English books here as well.
Kinokuniya also has a lot of little trinkets and gifts–like plushies and blind boxes and posters and calendars. It basically is a fantastic place to buy presents for someone else.
I like to come in here just to browse, and occasionally I'll buy a manga or a Japanese magazine or something. The last time I went in here, which was just this week to visit ol' Weller Court again, I spent literally like an hour in here just browsing.
---
---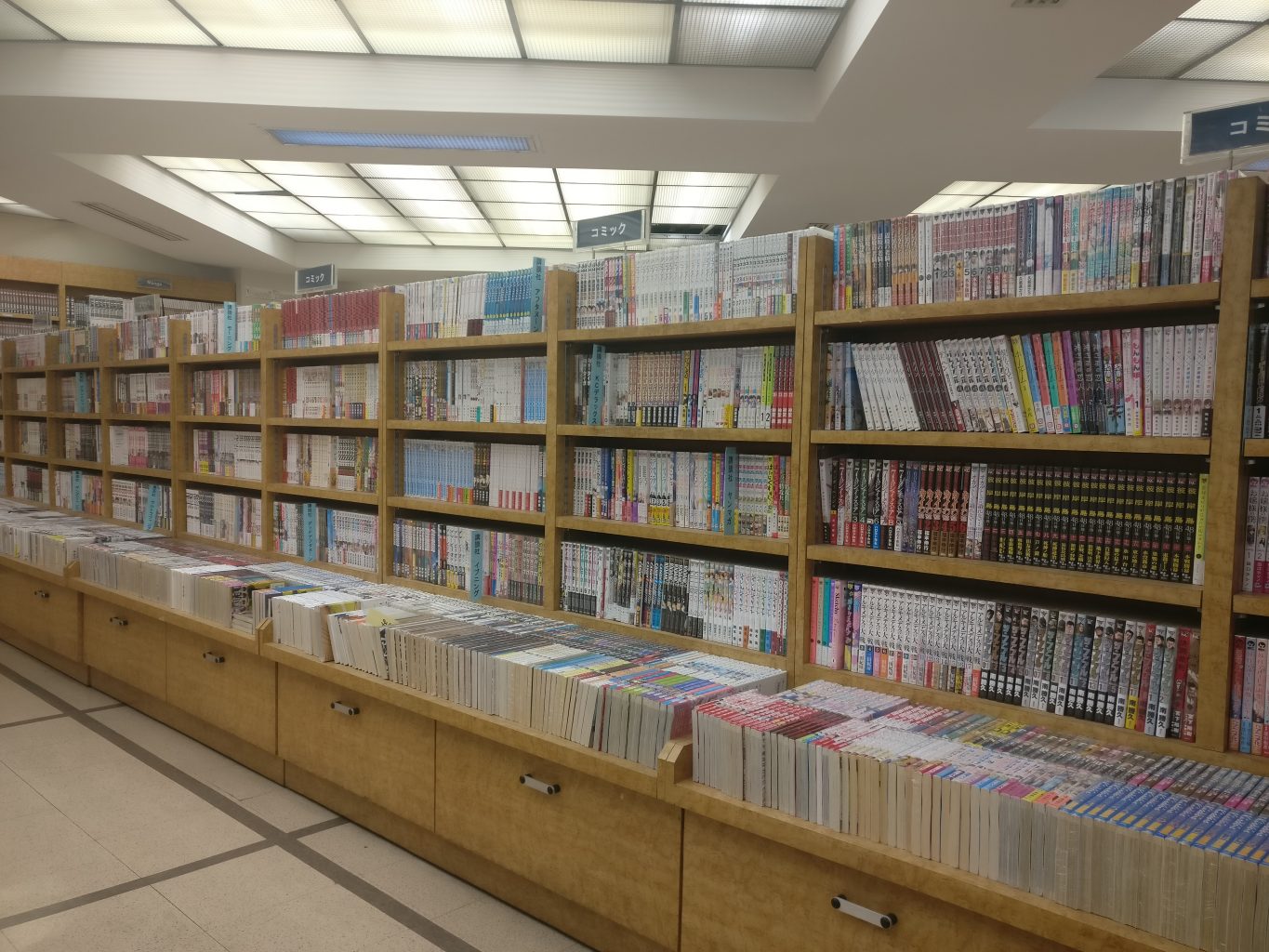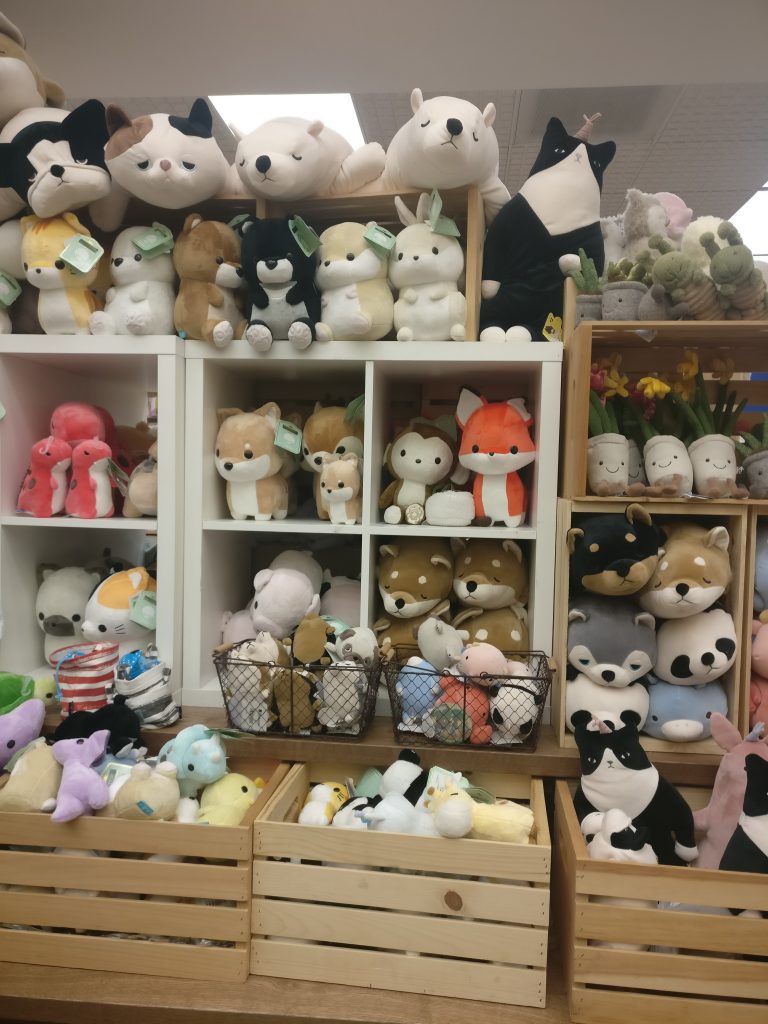 Shop-Ashiya
There's tons of cute womens' and girls' clothing in here. I love the unique selection they have–some brands are straight from Los Angeles, and there's always a nice variety of cat clothes as well! It's fashionable and affordable, and the owner–I think Kyoko is her name–is supremely sweet.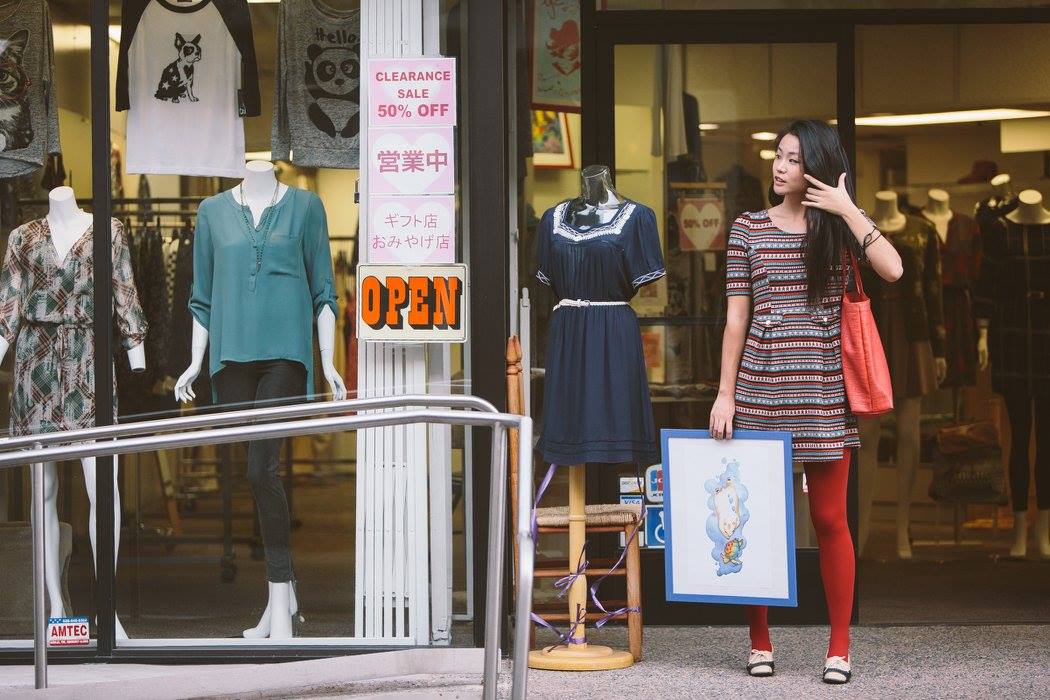 The clothes really have that east Asian feel; in general, I find that they're more cute and sweet and conservative but still overall stylish. I think a lot of them fall on the petite side. There's a decent variety of business casual and just straight up casual in here.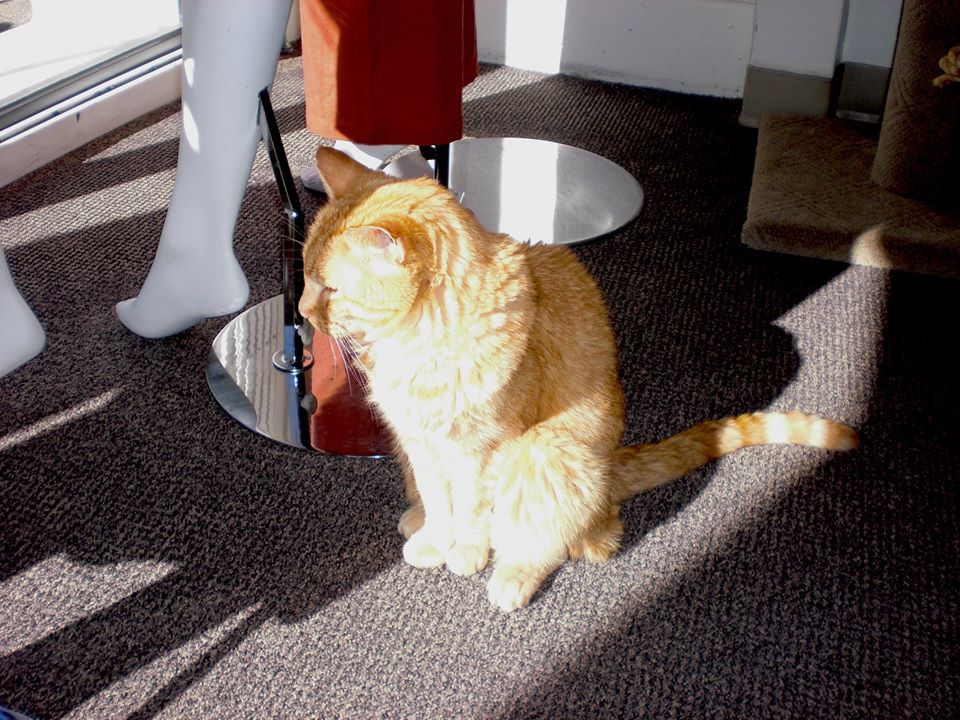 The store is also known to have a cat, Sherman, who walks around! This is just the best, and I will ALWAYS advocate for store cats.
Kimono ya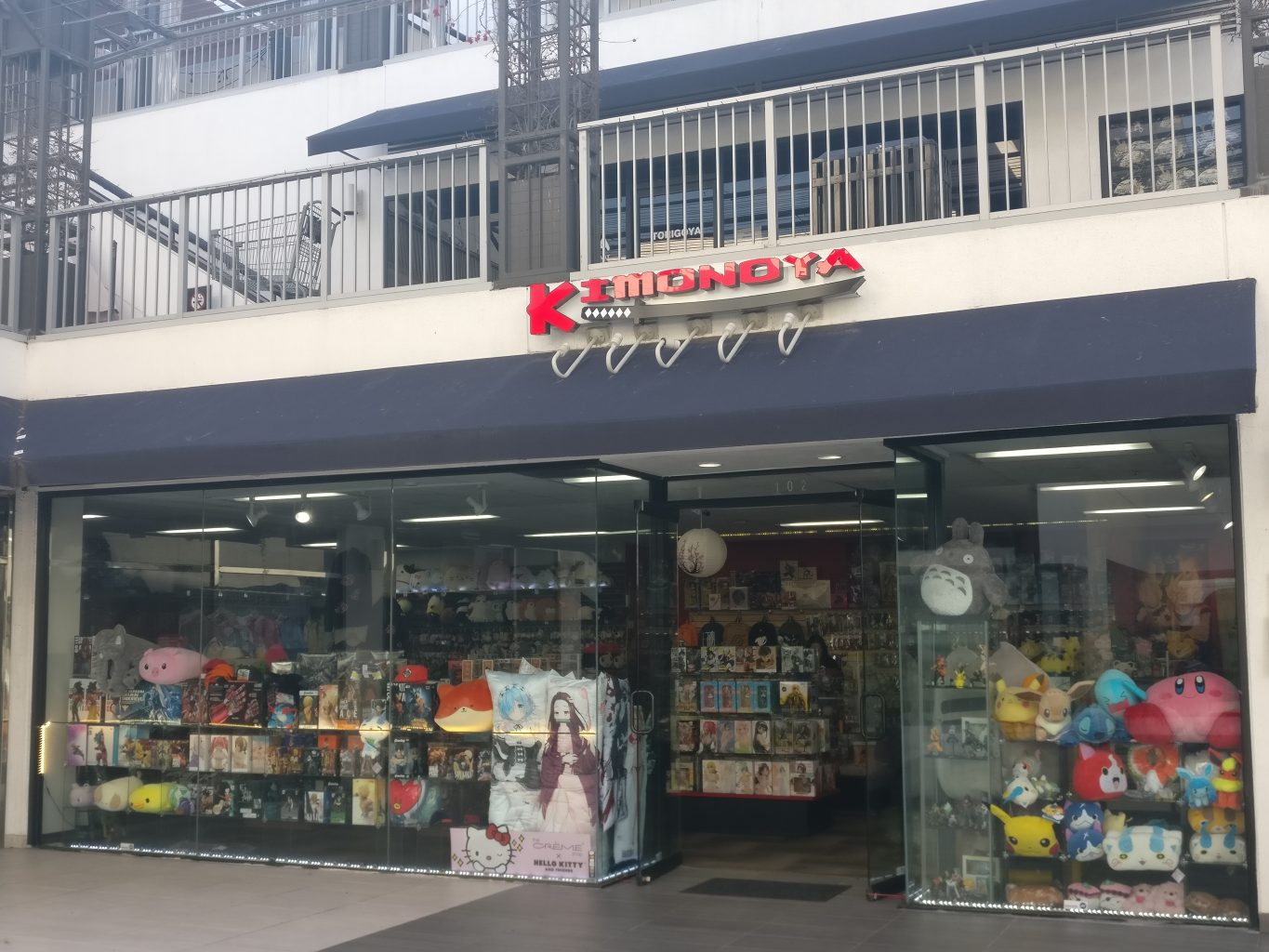 Kimono ya is a Japanese gift shop that has everthing from anime figures to plushies to kimonos to Gundams. It's a fun store to peruse to see goodies from Japan.
Food and drink
Marukai Japanese supermarket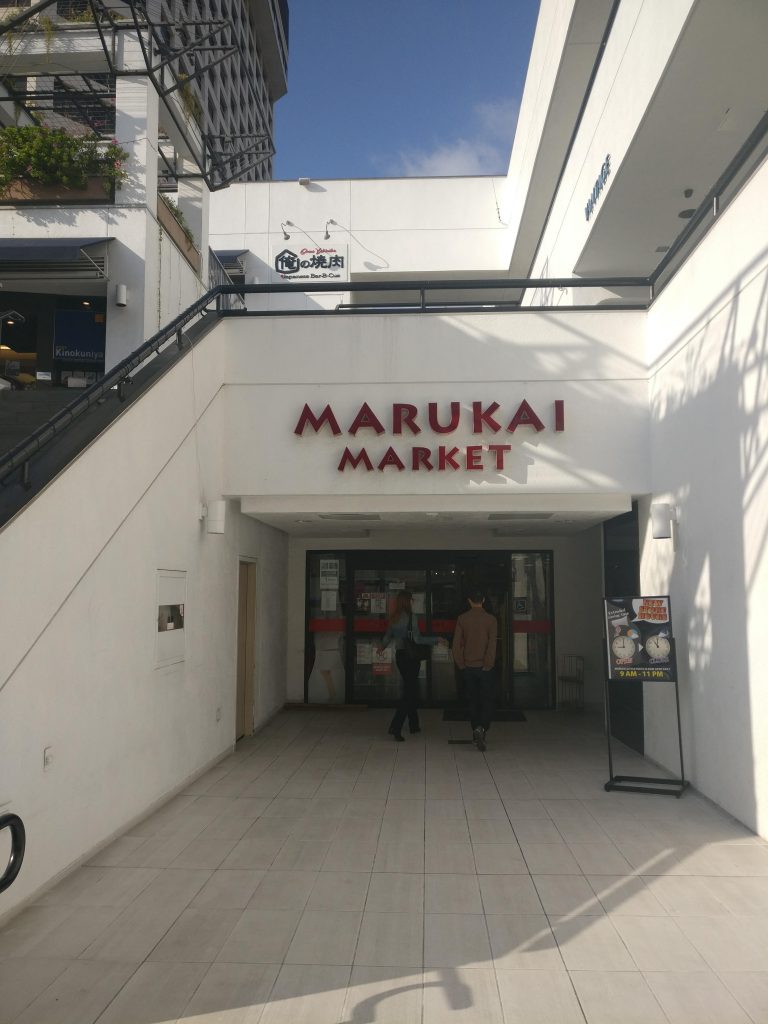 Marukai is an awesome Japanese supermarket that has tons and tons of awesome Japanese drinks, snacks, instant food, meals, fruits and veggies, and more! I seriously can spend forever in here. I recently went and bought tofu, soba, Japanese cereal, some Japanese barley tea, matcha, curry, instant pasta sauce, and so much more! Stop by even if you don't need groceries, because I'm pretty sure you'll walk out entertained and even with some fun food you didn't expect.
A side note, but I am surprised this is still called Marukai. I know they converted at least one to Tokyo Central — they're under the same umbrella.
Rice & Nori
Awesome onigiri / omusubi (rice balls with seaweed) along with hand rolls, sashimi, musubi, drinks, and a lot more. You can order things individually or also in sets as well. I actually really like the variety here because it just makes for a fun eating experience — and to me, there's nothing better than fresh onigiri.
Torigoya
Yakitori!! If you like chicken, you're gonna love yakitori (焼き鳥) which are essentially chicken skewers. There are also tomatoes, eggplants, shishito peppers here available to be skewered and grilled, but the main focus is on the chicken which we find to be awesome. There are so many different parts of the chicken available here. This is kind of only for special occasions for me since it is a little on the pricier side.
Kushi Shabu
There's a motto in my house: never a bad time for shabu shabu. I lied about that, because I don't have a house, and that isn't a motto I have! Regardless, I think I'll adopt it. Kushi is awesome because they have awesome shabu shabu (Japanese hot pot). The kombu (sea kelp) broth is to die for, and I really love getting the AYCE Meat option.
Your Thyme Cafe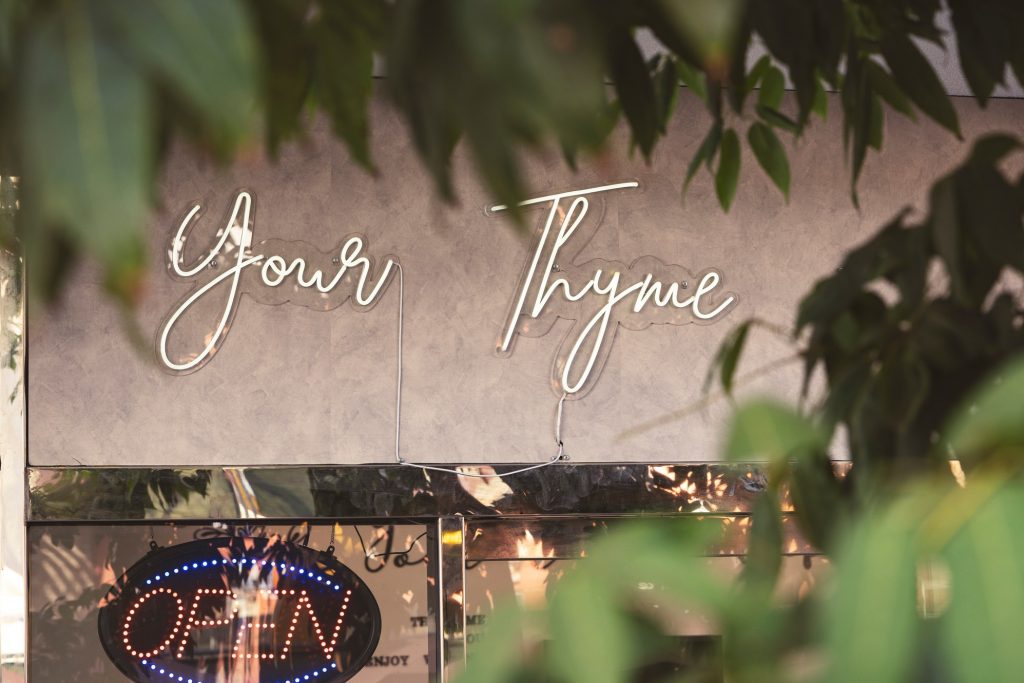 A vegan and vegetarian place!! Well, most of the menu is — there's also some chicken and beef dishes here too if your friends are meat eaters! It's cute inside here, and sometimes I grab just drink, but other times I go all out and grab a meal as well. I've tried the Vegan burger here and the Pesto sandwich here both of which were delicious. Other options like an avocado quesadilla and a vegan banh mi sandwich are also tempting.
Midori Matcha
Finally made it out to Little Tokyo and obviously had to stop here 💚 SO GOOD 🤤
—
🍦 Organic Matcha Soft Serve
🍴 Midori Matcha Café // Little Tokyo – Los Angeles, CA
💳 $5.50
⏳ Available Year Round
✅ TIP: They've also got a Pasadena location! 🌴 pic.twitter.com/roVVK3pWPI

— 👨🏻‍🍳 Richard + Amanda 👩🏻‍💻 (@FntsylndFoodies) December 29, 2018
I'm such a sucker for matcha. I literally can't turn it down. Midori Matcha is awesome because it has Japanese Organic Matcha drinks, pastries and Kyoto style bold Matcha soft serve ice cream. I like the variety of options because it means that whatever I'm feeling or whatever my friends are feeling, we can order something here and everyone is happy. Everything here is so aesthetic and friendly for the gram. I love the wooden interior look and just the overall greenness that emanates from inside.
dot dot dot wheel cake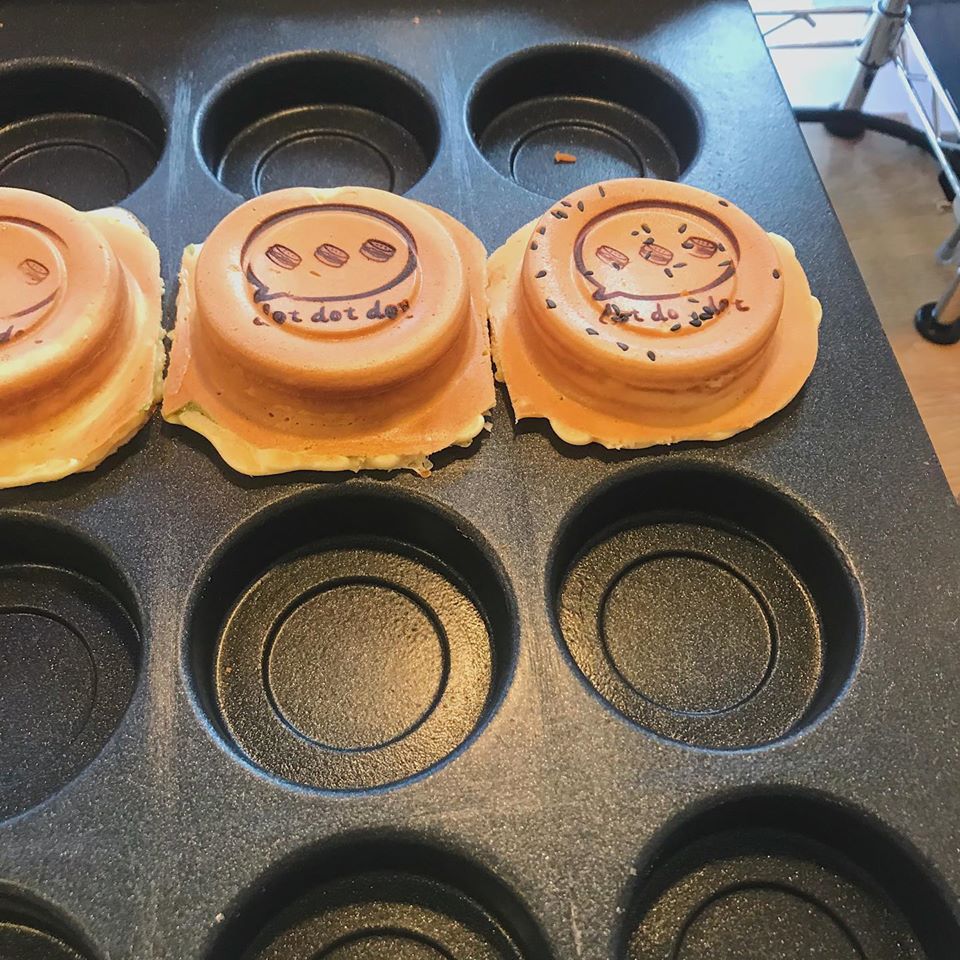 Wheel. Cake. This is an amazing amazing place because finding Taiwanese wheel cake (糕点) in America is super hard. They're sort of variants of the Japanese patry imagawayaki, and they often feature a red bean filling. There are other fillings too, which dot dot dot experiments with. For instance, there's a boba and custard one that I really like here, and I've gotten the taro one before. For $2.50 each, I think dot dot dot is actually really affordable, and I would definitely try it out.
Other stuff
The light tunnel
Have you seen this place in pictures before?
Guess what? That's here at Weller Court! They have this awesome light tunnel set-up here where you can take a really awesome photo or just bask in the glorious lights.
The last time I went, though, the lights were broken. I don't really understand why since it seems like a big draw here. I hope they fix it soon, so definitely maybe browse Instagram to see if it's fixed or not. If I find out it's back, I'll try to update this.
Parking
Street parking is very tough to find around here. It's in Little Tokyo which is in DTLA, so street parking is near impossible!
There is a dedicated structure here, but don't dilly-dally; as soon as you enter its doors, the clock starts ticking! Even if you exit immediately, you have to pony up $2. It's actually kind of a pricy $2 per 15 minutes! So, my expert tip is to take full advantage of the validation! Most of the businesses above offer at least an hour of validation, so make sure to ask them and go for it! Last time I went, I validated at Marukai — all I had to do was spend $25 on groceries.
---
---
---
---