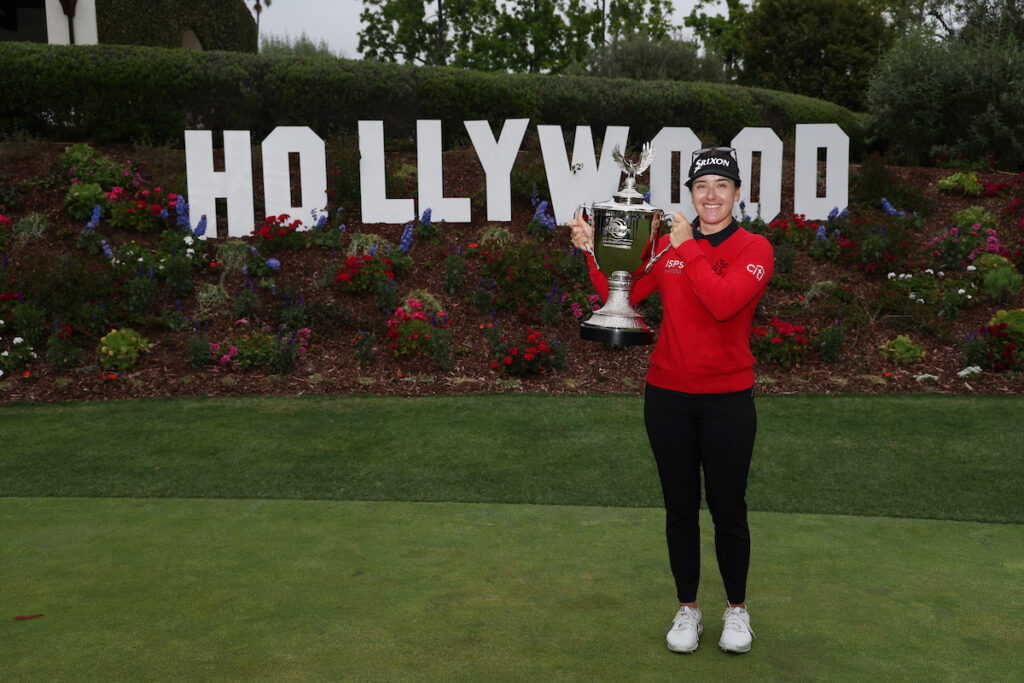 ---
---
by Tremaine Eto and Dustin Watanabe
LOS ANGELES, CALIF. – At Wilshire Country Club in the final round of the 2023 JM Eagle LA Championship presented by Plastpro, it was a day of ties.
Players like Cheyenne Knight, Ayaka Furue, Ruoning Yin, Aditi Ashok, Xiyu Lin, and Alison Lee also took shares of the lead throughout the up-and-down day in Hancock Park just south of Hollywood.
In the end, though, it was Hannah Green from Perth, Australia, who took home the $450,000 winner's check, the trophy with an eagle protruding from the top, and her third LPGA victory and first since the 2019 Portland Classic.
Yin, who won the last greater Los Angeles event–the DIO Implant LA Open–shot up the leaderboard in Sunday's round and looked to be taking over the tournament before two disappointing bogeys that closed out her out at -8.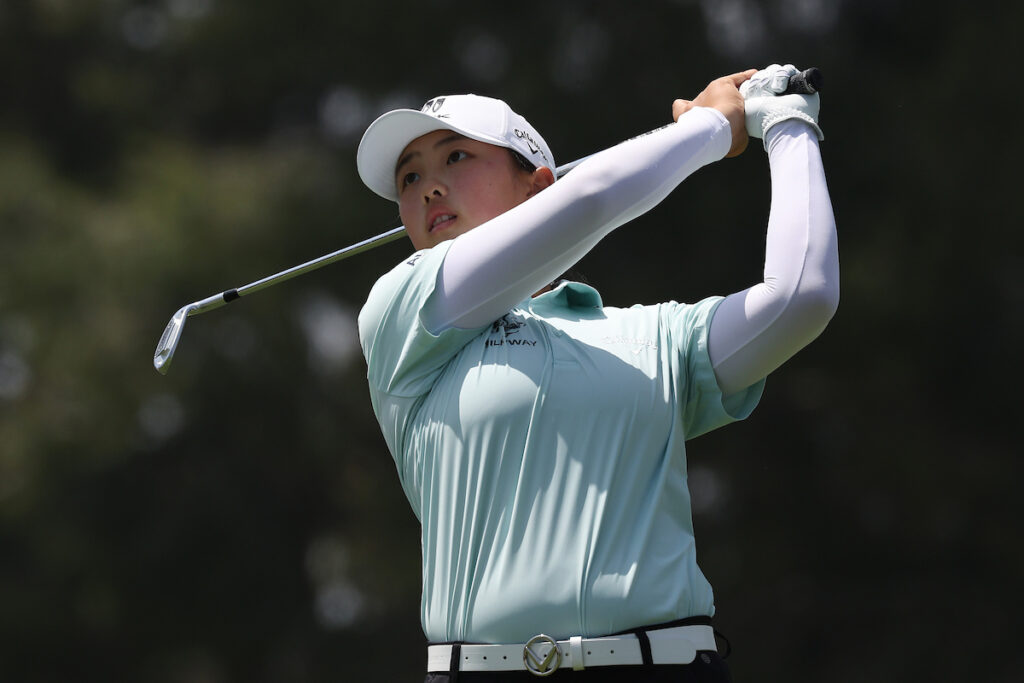 "When I was on hole 2, my caddie just talked to me–he said, 'Hey, do you want me to tell you the score?' I was like, 'Um, no, we're just having fun here.'", she shared after the round. "Finally I found out he was talking about the Warriors versus the Kings [in Game 7 of their NBA first round playoff series]."
"This is the best finish I've had this season, and I've had a couple events where I was knocking on the door, too," Lee, who was on the women's golf team at nearby UCLA and was number 1 in the World Amateur Golf Ranking for 16 weeks from 2013 to 14. "Hopefully I can just keep doing what I did this week, and hopefully one of these weeks I'll get lucky."
---
---
The par-3 155-yard 18th hole at Wilshire, though, was a prime location for any player to separate from the pack with a solid tee ball and a clutch putt to follow.
India's Aditi Ashok stepped up to the challenge, hitting it close on and sinking a birdie putt to bring her to -9 under on the day for the lead–only to be matched minutes later by a similar length putt by her playing partner, China's Xiyu Lin, to bring yet a tie at the top of the leaderboard.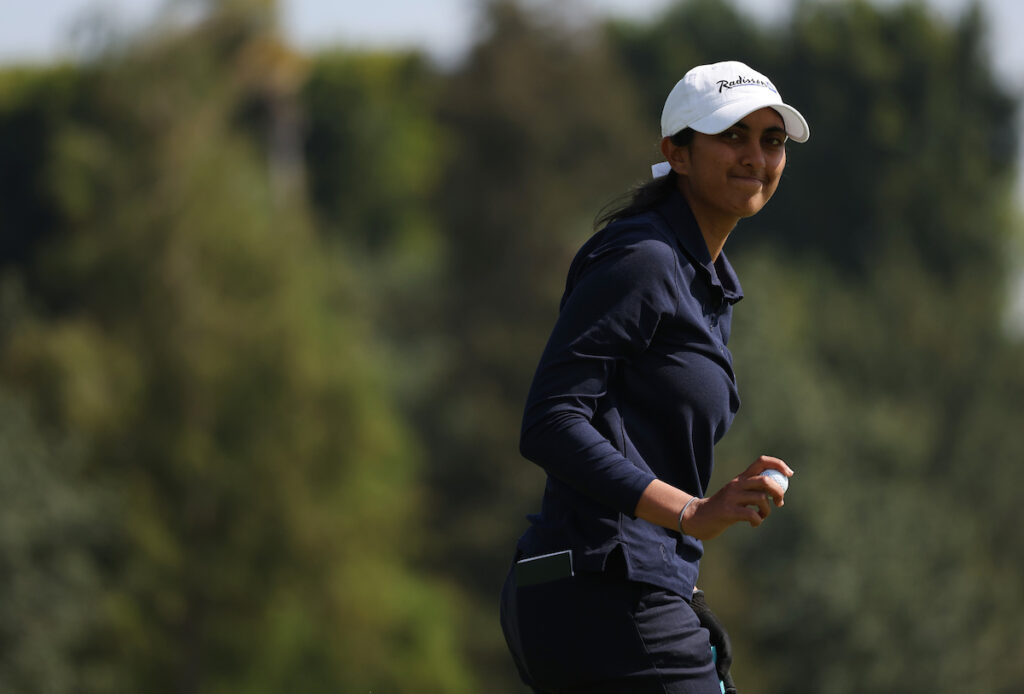 Then, it was time for them to sign scorecards, stay hydrated, and simply wait with Hannah Green, Cheyenne Knight, and Haeran Ryu finishing up and threatening to join the playoff. 
It didn't look great for Green hitting it to the bottom right side of the 18th green at least 20 feet away–especially considering she only had one birdie all day until that point.

Green, from Australia and a major winner at the 2019 Women's PGA Championship, showed her experience under pressure by draining the putt as she raised her fist with a smile knowing she would be joining a playoff poised to begin on the same 18th hole.
With Knight and Ryu failing to make a hole-in-one on the 18th to tie the leaders–a just about impossible ask–the three-player playoff stage was set just after 6 P.M. local time.
Smiling and laughing with each other on the practice green, Ashok, Lin, and Green looked surprisingly loose; at one point, Lin even started talking to someone animatedly on the phone as the three waited for Knight and Ryu to finish up.
Lin, first up, hit a 9-iron off the fringe which got a kick to the left to settle around 10-feet away from the hole leaving a similar putt to the one she made in regulation. 
Next up, Ashok, who came to general prominence especially in her native country of India by coming in 4th at the 2020 Summer Olympics in Tokyo just short of the medal podium, hit her shot right at the hole and short for a makeable birdie putt.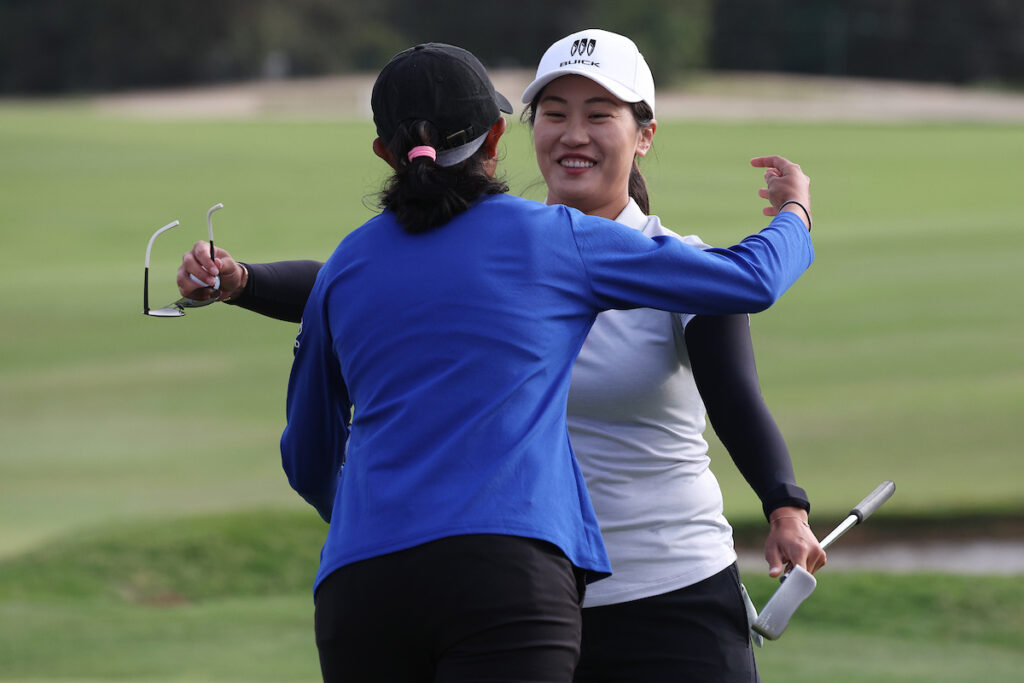 Swinging an 8-iron, Green topped them both with a shot that landed within 3 feet of the hole–practically gimme distance for your average foursome at amateur golfers' usual local muni.
Ashok was first to putt, hitting a confident putt that lipped out on the left side of the hole to an agonized groan of the crowd.
"The competition is just so deep out here: ten people have a good tournament, but only one can win. I'm happy with the way I played," Ashok said after the round.
With Green so close, the pressure then shifted to Lin, who faced a right-to-left breaking putt which she executed perfectly down to the fist pump she let out.
---
---
With Green making her short putt to stay in the playoff with Lin, the two headed back to the 18th tee box yet again–their 6th time of the week not even counting any practice rounds and the pro-am.
This time, though, things were a bit different: Lin hit her ball well short into the upslope of one of the bunkers lining the green, and Green landed her 8-iron shot with a soft bounce off the fringe to leave over 20 feet for birdie.
Notably, coming into the JM Eagle LA Championship, Lin had been feeling off with her iron game to such an extent that she had her caddy take a 2-hour-drive down to Carlsbad to pick up an entirely new set of irons, which she was playing for the very first time in this championship.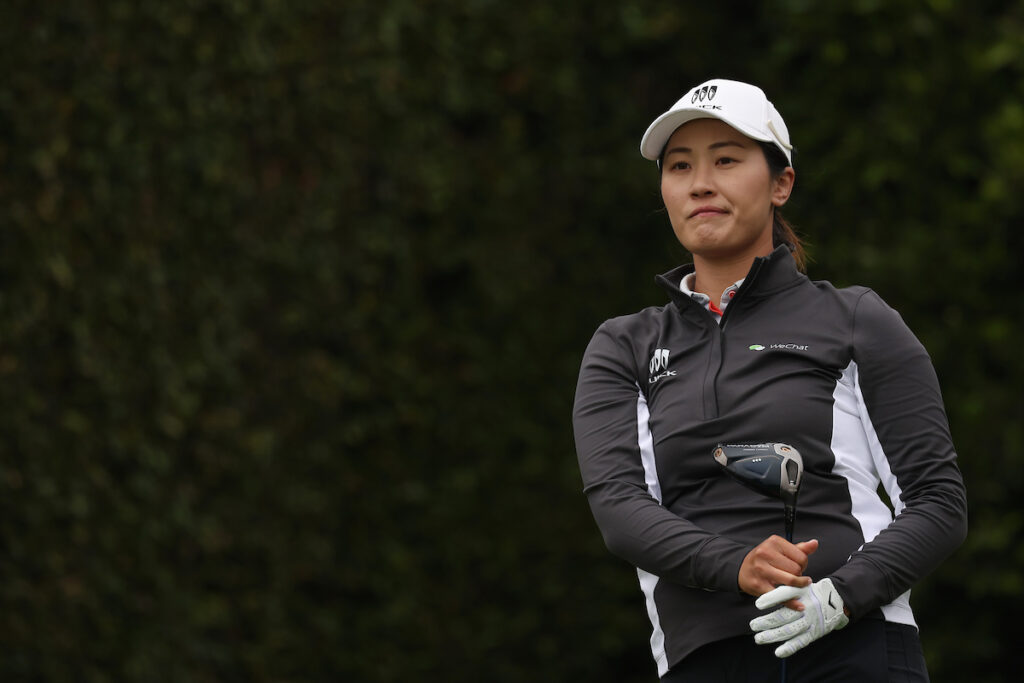 While they served Lin well for 73 holes to get her into contention for her first LPGA Tour win, her tee-shot into the bunker on the second playoff hole would prove costly.
With Lin hitting the sand under her ball a bit heavy to land just beyond Green's first shot–even having to move her marker a bit to avoid Green's line–the stage was set for the playoff to commence with a tournament-ending putt by the Australian. Coming up a few feet short, though, it was up to Lin to see if she could leverage Green's putt to extend the playoff with a par.
With Lin hitting her putt strong but on the low side the entire way, Green–decked out in a red sweater and black pants–tapped in for her 3rd win on the LPGA Tour to chants of "Hannah" and the spraying of water bottles by fellow players and friends on the 18th that just barely covered her tears that started pouring out immediately after her putt.
"I hadn't been in that position for quite some time to be especially in a playoff to win a tournament," she said. "So when I holed that four-footer, I felt like I was literally shaking like crazy and you could see it visually."
Green will be looking to carry the momentum and good feelings of her long-awaited win at the JM Eagle LA Championship on to next week's Hanwha LIFEPLUS International Crown up in San Francisco at TPC Harding Park, as she joins fellow Aussies Minjee Lee, Stephanie Kyriacou, and Sarah Kemp for the team match play event.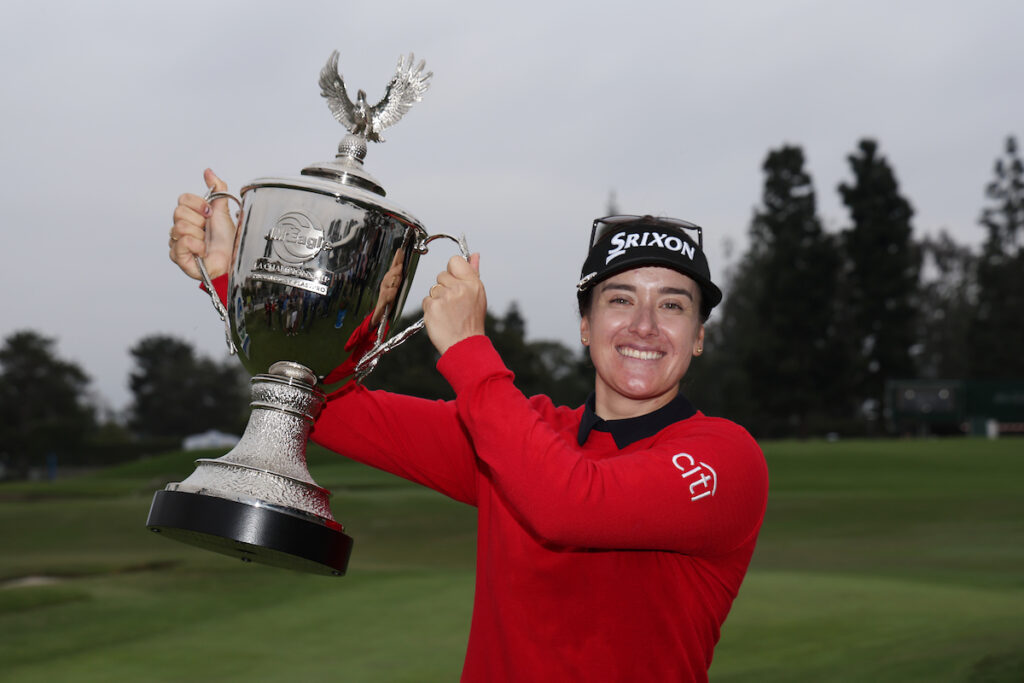 But for now, the adrenaline and relief of her first win in four years will undoubtedly be at the forefront of her mind.
"It's been a long few years, and I played really well last year, but getting across the line has been really difficult," Green said through those tears in the TV interview immediately after her winning putt. "I'm really proud of myself for hanging in there because I really didn't think that I'd be in it with how I was playing and making so many putts."
---
---