---
Awesome Japanese cultural experience in America with great food, shopping, and art.
---
By Shopping Syndra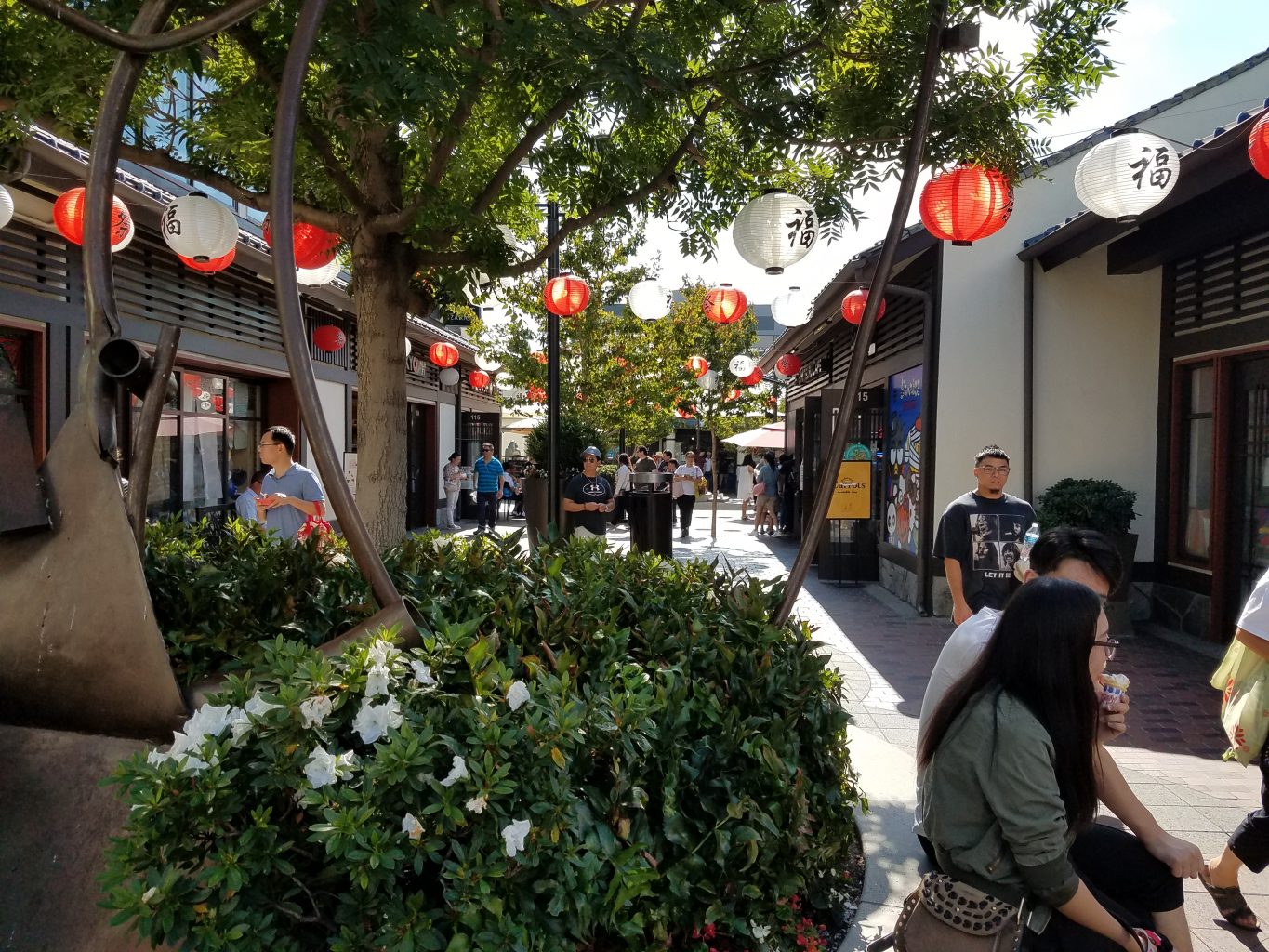 Did you know there are basically only three "Japantowns" in the United States? Japantown in San Jose, CA; Japantown in San Francisco, CA; and the subject of this article, Little Tokyo in Downtown Los Angeles, CA.
It's honestly sort of a crazy stat to me–Japanese culture has really been a force in the United States increasing with each decade, but Japantowns are much more than just areas to grab some Japanese eats. They're usually bastions of a uniquely Japanese-American culture, where communities from all walks of life gather to celebrate and uplift Japanese traditions and values in an American setting.
I love all Japantowns, but Little Tokyo is one of the closest to my heart. Little Tokyo had roots in the early 1900s, attracting thousands of Japanese immigrants until the Exclusion Act of 1924 put an end to that. By 1941, though, there were around 30,000 Japanese-Americans living in the Little Tokyo Area; that all changed when Japanese-Americans were forcibly incarcerated during World War II–Little Tokyo soon became devoid of anything and everyone Japanese-American, even those who were born in the country and never knew any allegiance to Japan as a country.
This complicated history of Little Tokyo lives on in its spirit but also tangibly in the Japanese American National Museum and the Go For Broke Monument. It's also kept up with the times by featuring its modern shopping area where you can walk around and enjoy Japanese culture.
Shopping
The main area of shopping in Little Tokyo is formally known as the Japanese Village Plaza. There are a bunch of cool stores here; we will highlight some of our favorites, but a full list can be found here. And no, we're not sponsored by any of these–you know your girl is too broke for that.
Japangeles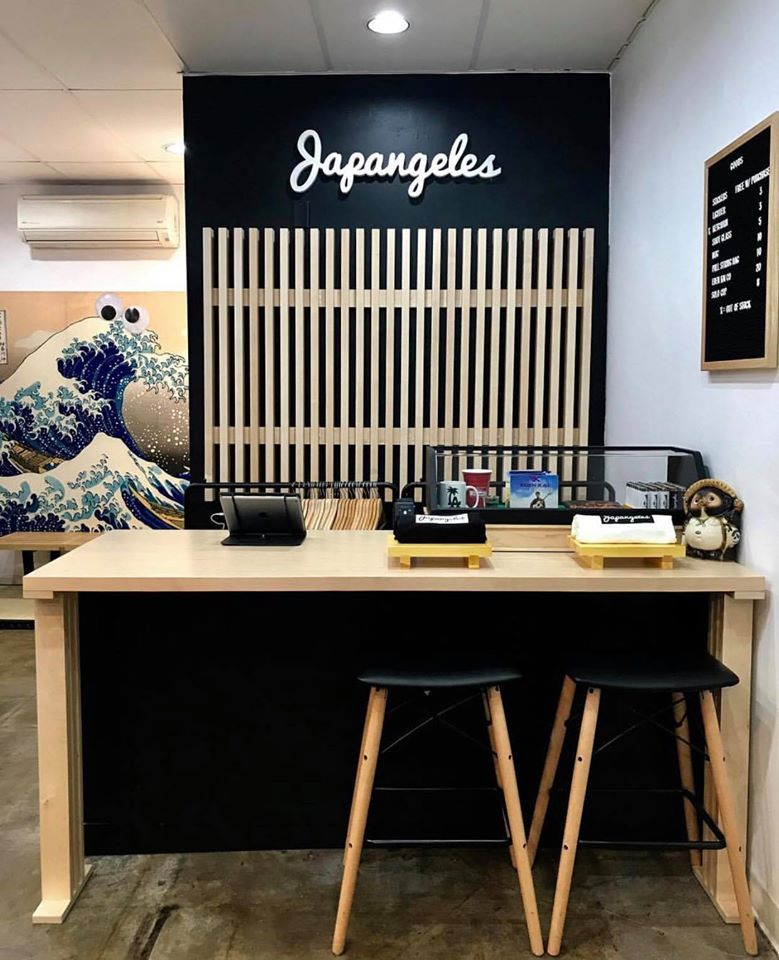 I see a lot of Japangeles gear around LA; there are some pretty fresh designs here that incorporate some cool American twists on Japanese design. If you're a fan of katakana words on clothes, you might have some luck at Japangeles with their rotation of offerings.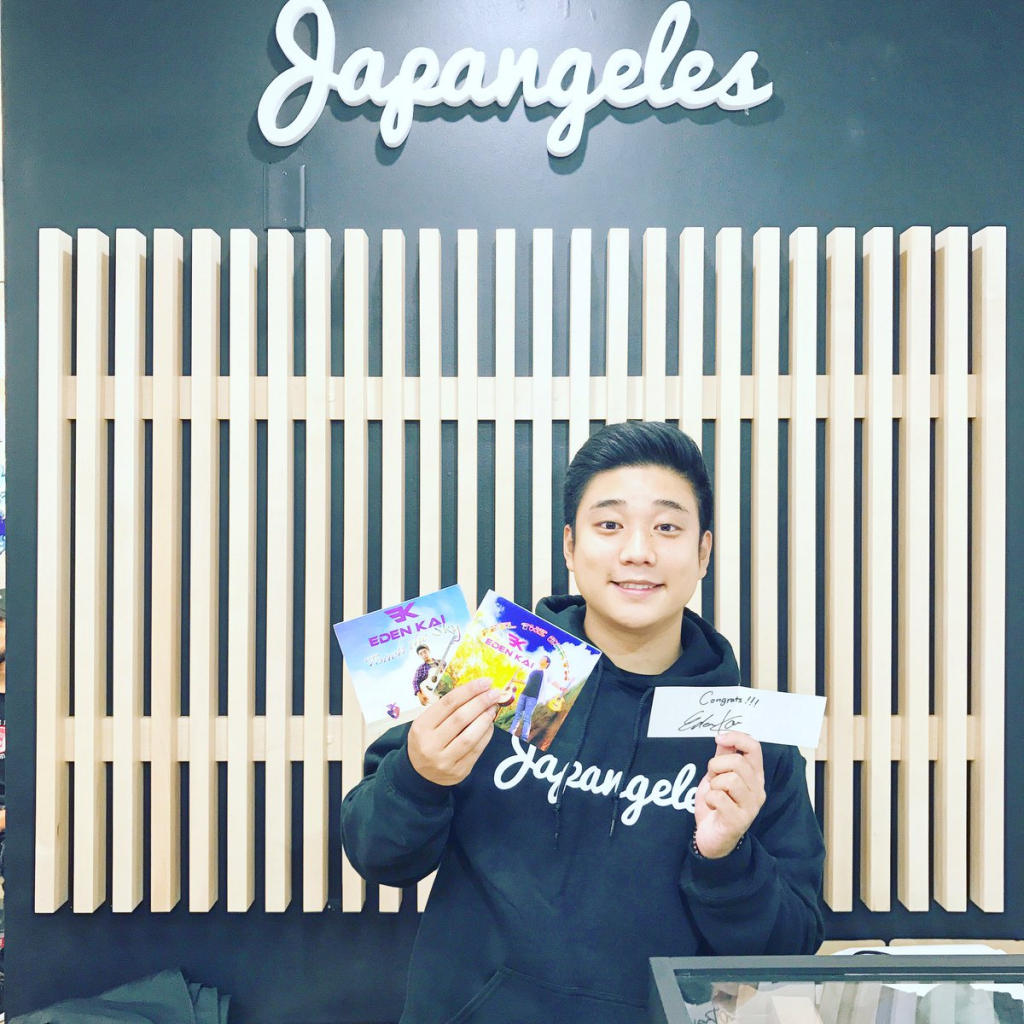 Do you guys know Eden Kai? He (real name Yusuke Aizawa) was famously a housemate known for his ukelele skills and his (lack of) romantic skills (sorry Eden; we love you!!!) on Terrace House: Aloha State; he's also made some appearances in Terrace House: Tokyo 2019-2020, and I noticed that he occasionally rocks some Japangeles. It's surprisingly easy to find him with their clothes–here's one I saw with him holding one of my favorite soy sauces, Aloha Soy Sauce.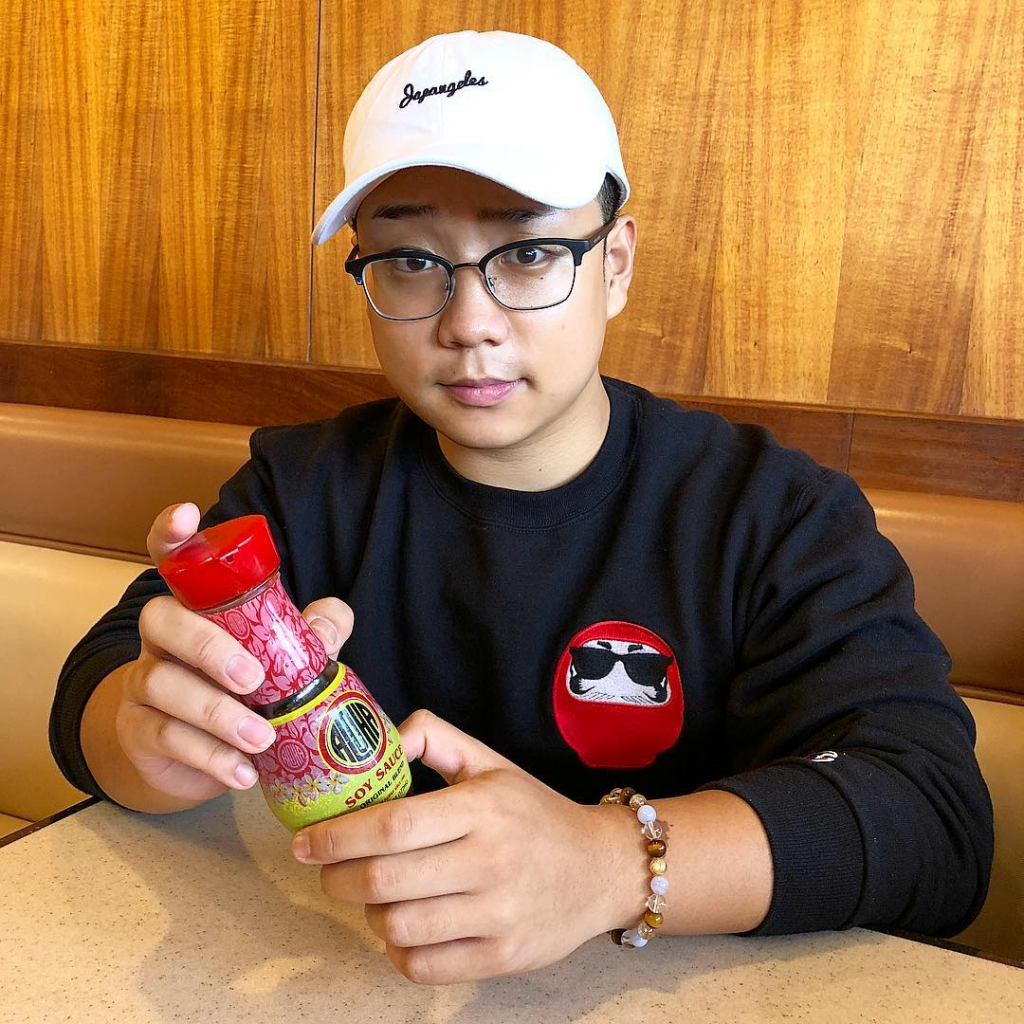 OK honestly I've spent way too much time on Eden and also on Terrace House in this article (I can't help my crippling addiction to the show), so let's move on.
Little Tokyo Cosmetics / Make Asobi / Maneki Neko
So there's a few options for cosmetics and beauty supplies — with a strong emphasis on Japanese products — in Little Tokyo, so you have your pick between these three. Honestly, they are so close to each other since they're all in the same plaza, so I recommend going to each one and seeing what catches your eye from each.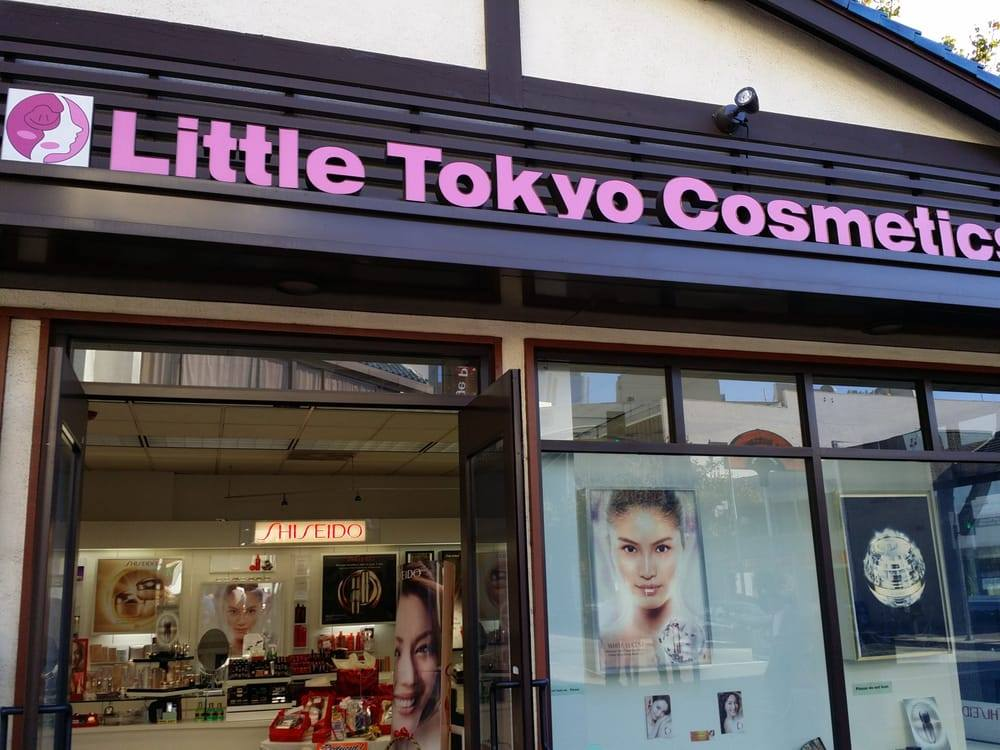 I'm an absolute sucker for anything makeup related, and I've been on a skincare binge these last few years, so I love to stock up on anything skincare-related, like sheet masks, which you can often find for pretty cheap here.
Sanrio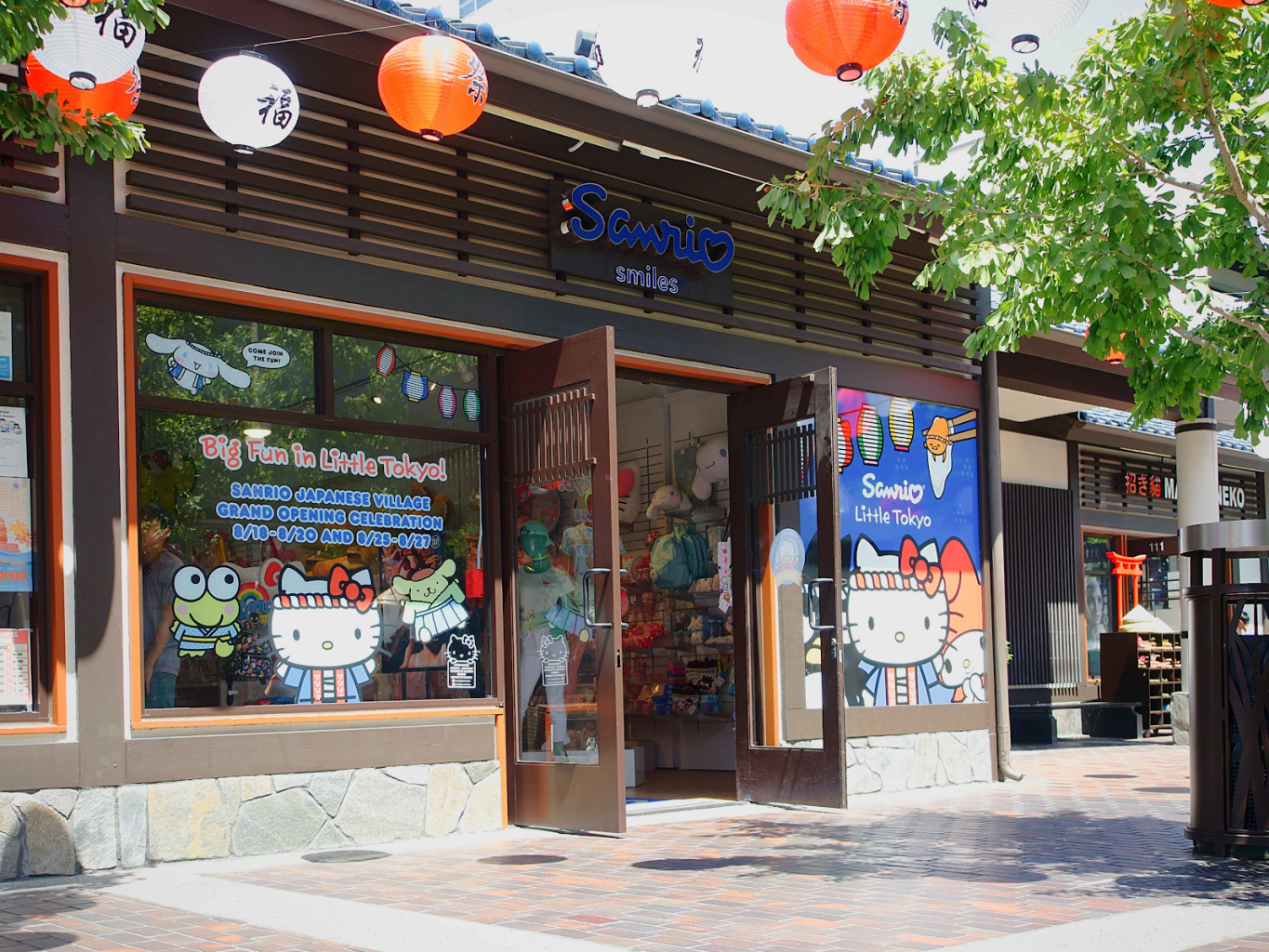 Sanrio is honestly always a fun store because while there is a bunch of Hello Kitty stuff, there is so much other stuff for the other characters like Badtz-Maru, Aggretsuko, and Gudetama. Even if I'm not looking to buy something, I like to make a stop at Sanrio just for fun.
Restaurants
A huge aspect of Little Tokyo and one of the main reasons you may stop by is because of the litany of awesome Japanese food options. Again, I'm gonna highlight some of my favorites, but it isn't meant to be a comprehensive list or something–otherwise, we'll be here all day, and to be honest, I want to complete my fourth re-watching of every single Terrace House season.
Chinchikurin Hiroshima Okonomiyaki
Have you ever had okonomiyaki before? If not, you should definitely try it. If you look it up online, it's basically described as a savory Japanese pancake cooked on a grill, but it's a bit more than that. It has a wheat flour base and it has different toppings depending on which region of Japan you're talking about. Chinchikurin's features Hiroshima okonomiyaki where you got layers of everything from cabbage, egg, pork, squid, octopus, and cheese, and you're usually topped off with noodles like yakisoba or udon. It's honestly so delicious…Don't forget the Kewpie mayo.
Look at this awesomely helpful image I found on Chinchikurin's site! I'm honestly so hungry…All I ate today are donuts, and I'm honestly not even kidding, which is sad.

Daikokuya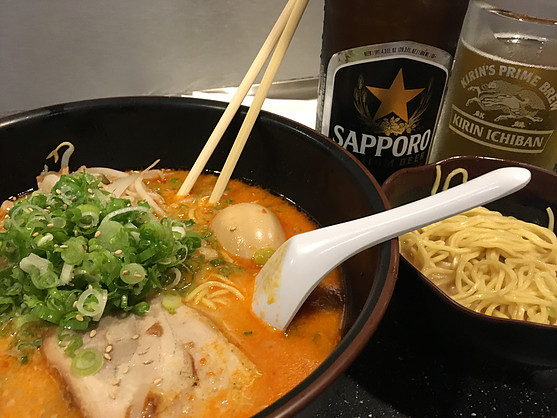 Daikokuya is one of the main ramen stops in Little Tokyo. It's a chain that's known for its tonkatsu broth that's blended with soy sauce; also featured is pork chashu along with a usually perfectly cooked boiled egg. When I have a ramen craving, Daikokuya hits the spot for sure. By the way, if you're not really a fan of soups, they have rice bowls as well (tonkatsu bowls, beef bowls, oyakodon, etc). I have to say the lines are pretty long, so you're best off putting your name in and then maybe walking around a little bit. The thing is that I'm always worried about getting back too late and losing my spot, but I guess that's life, right?
And yes, I eat too much, but I always order extra noodles. Always.
---
---
Shin-sen-gumi Hakata Ramen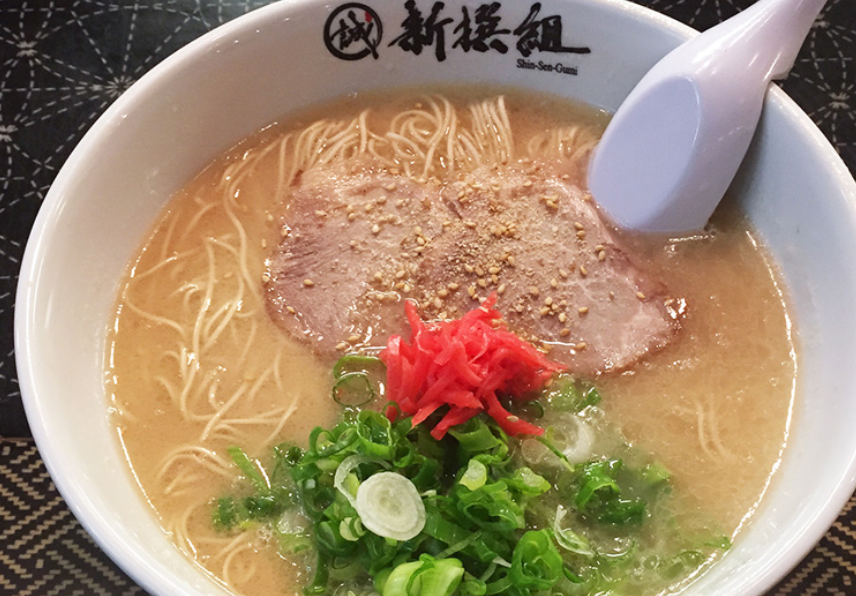 I can't mention ramen in Little Tokyo without including Shin-Sen-Gumi. Its style is a lot different from Daikokuya; I think the thinner ramen is one trademark, but the broths also differ heavily. I love adding corn, garlic ginger oil, and maybe some seaweed into the mix; the boiled egg and beansprouts are also favorites of mine. To be honest I don't love that there aren't more toppings included by default, but I can't be hating because restaurant owners gotta be sustaining themselves.
Marugame Monzo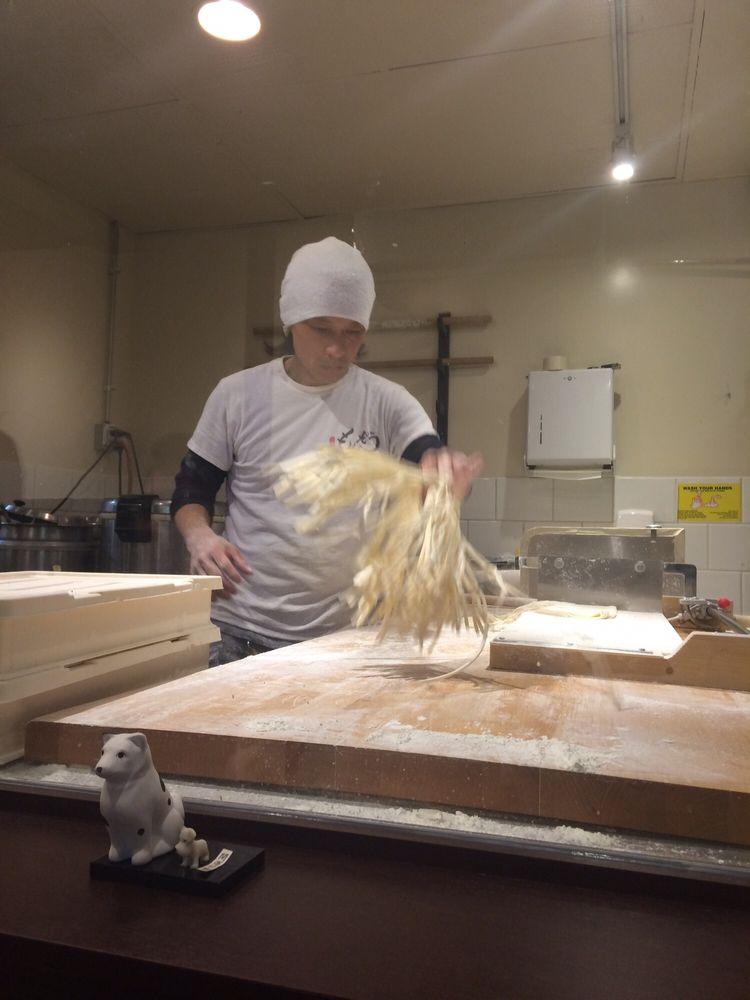 So we've got okonomiyaki, ramen–what else are we missing? Well, for starters, udon! Marugame Monzo is one of the best udon restaurants in LA for sure.
If you have never had hand-rolled noodles before, this is definitely your opportunity. It's just softer and better, period.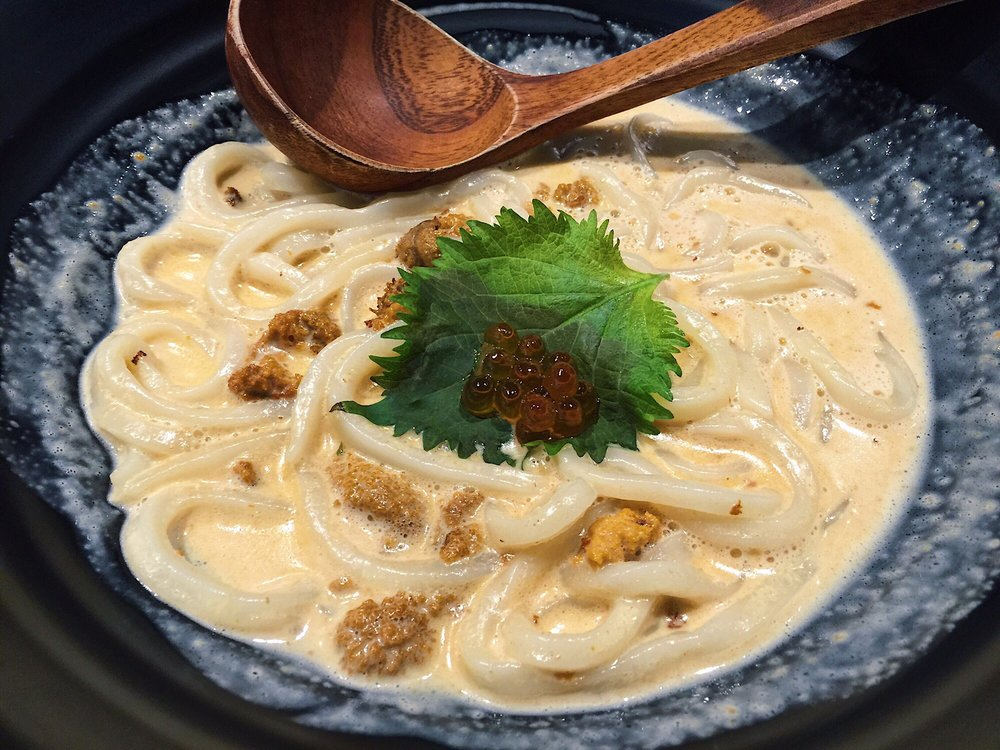 I love the creamy and savory udon you can get here, like the uni (sea urchin) udon you see above. Check out their menu and decently affordable prices. I wouldn't recommend trash food for you.
Pasta e Pasta by Allegro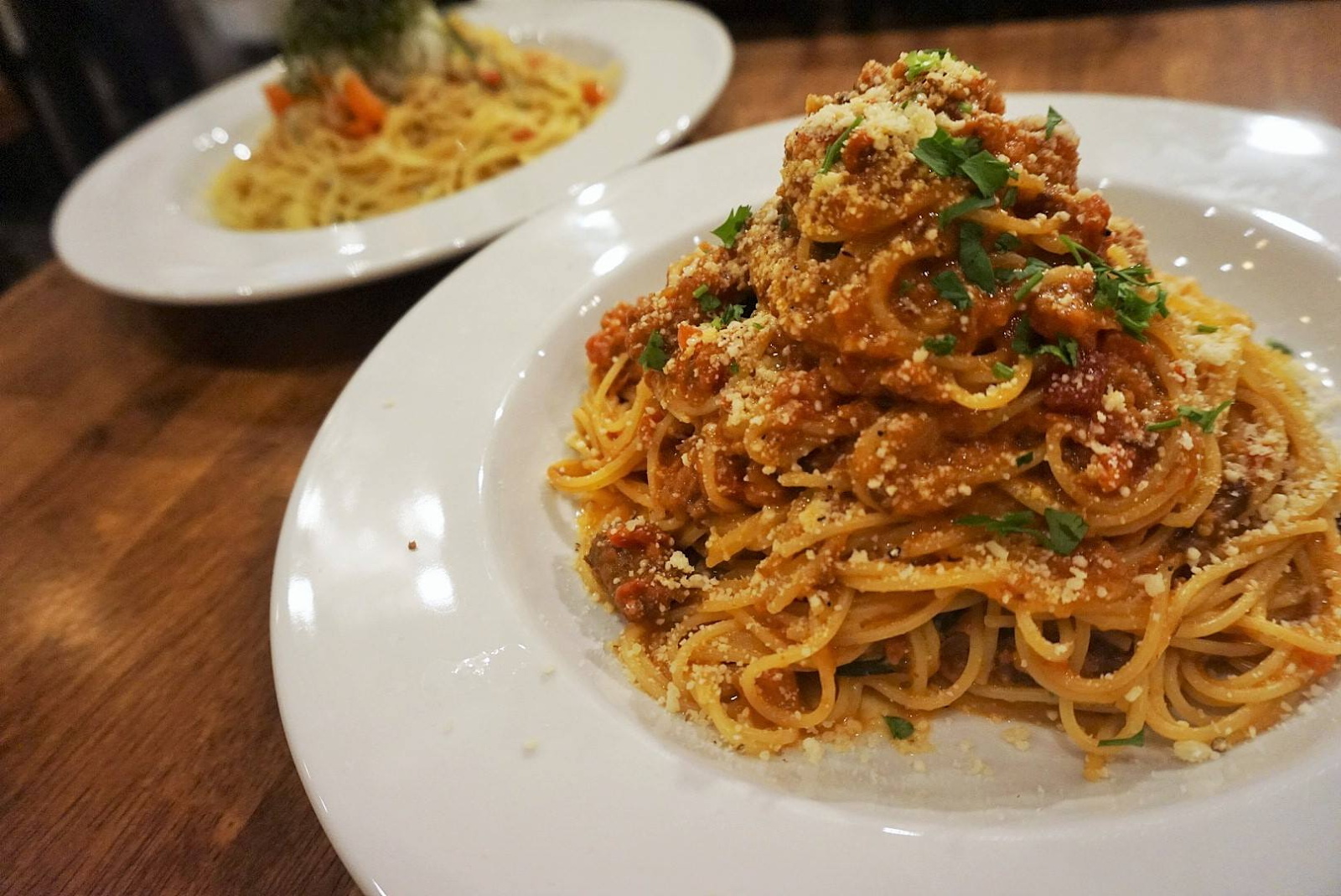 If you haven't had Japanese pasta, you ain't living. Well, you are, but you ain't living living.
I mean, you have very uniquely Japanese dishes with uni pasta, squid ink pasta, and mentai pasta, but you got some more traditional ones with beef ragu pasta, creamy mushroom pasta. What I love is that Japanese pasta is so savory and errs more on the sweet side. Each one feels really carefully prepared and is very thoughtful with the spices.
By the way, speaking of Japanese Italian food, if you know this man, I love you.
Dessert
Mitsuru Cafe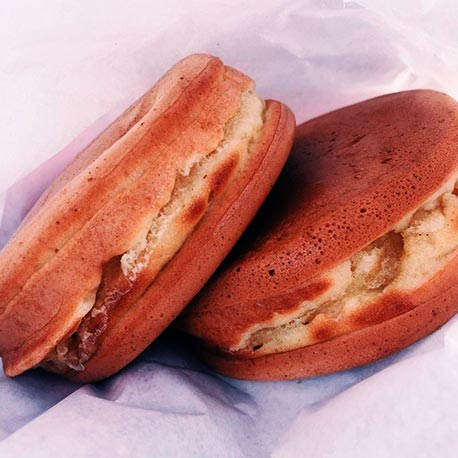 Mitsuru Cafe is known primarily for their imagawayaki which is made fresh on the spot. I dream often of its delicious wafts of its outer cakey batter along with the sweet azuki red bean paste sifting through the air…Pure heaven.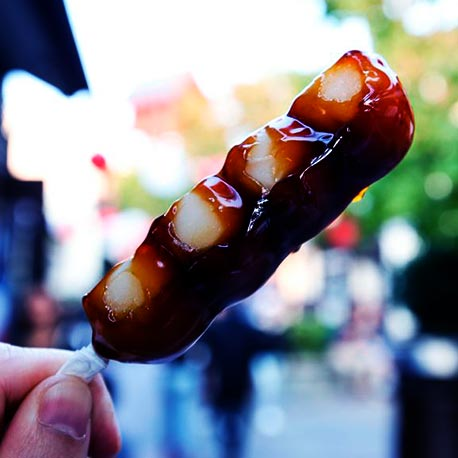 The thing is that Mitsuru has a ton of other options, too! They've got dango, takoyaki, shumai, mochi, and a bunch more.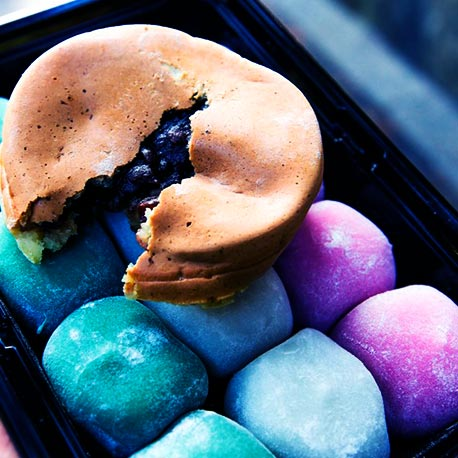 Mikawaya Mochi Ice Cream
I love this place so much. Do you know what Mikawaya mochi ice cream is? It's in a bunch of grocery stores (especially Japanese ones); it looks like this–I'm sure you've seen it.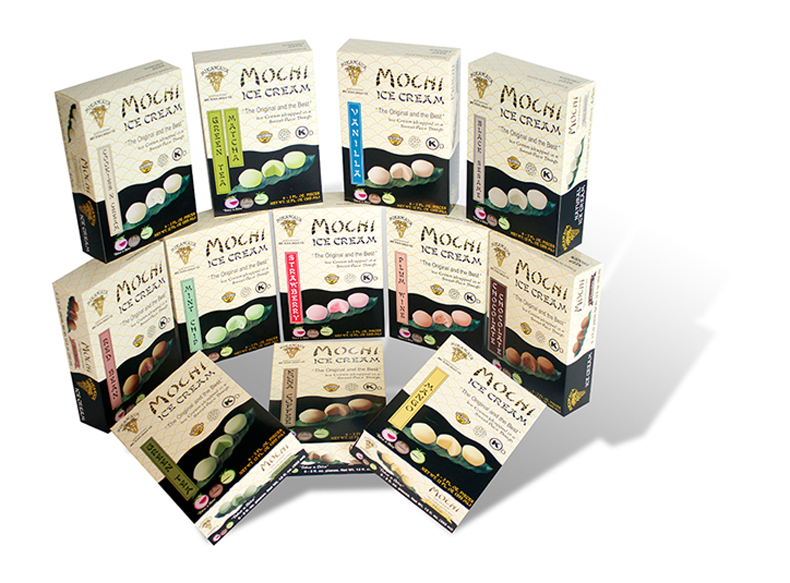 Ohhh yeah baby, that's what I'm talking about. These taste so good and are so refreshing, and I love that Little Tokyo has a physical shop that serves these.
There's a bunch of special flavors available, and they're fairly inexpensive so I especially like to visit during the summertime when I'm sweatin' like a goose.
Fugetsu-Do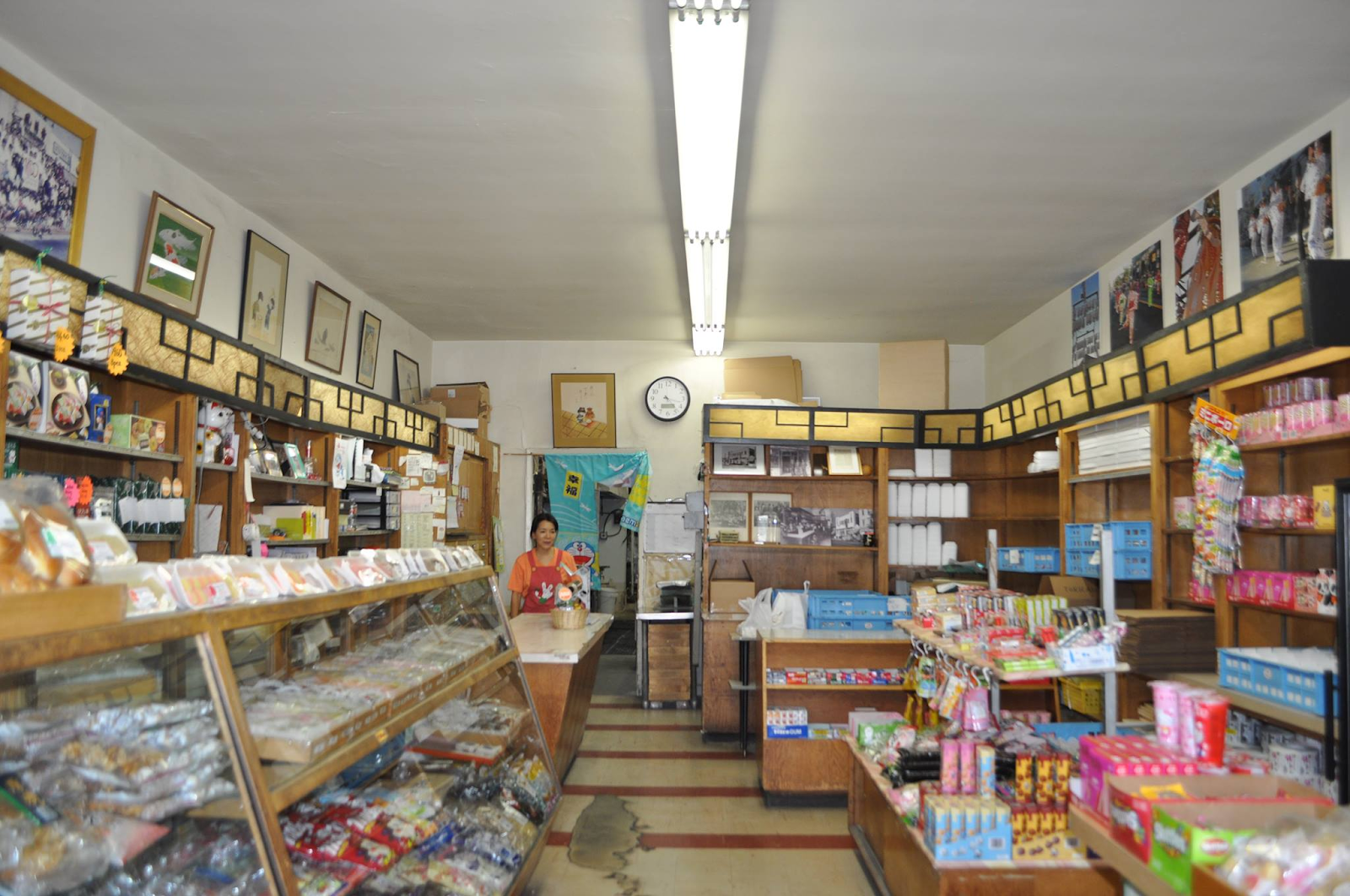 Homemade. Fresh. Mochi. And. Manju. Need I say more? OK, I'll say more because I just generally talk a lot but because Fugetsu-Do deserves it.
This place has been around 1903. I know for a fact that is older than you are, unless your name is Kane Tanaka, the current oldest person in the world who was born in 1903. If you're reading this, Tanaka-san, then you're awesome and I'm happy you're for some reason reading about Little Tokyo by a random girl.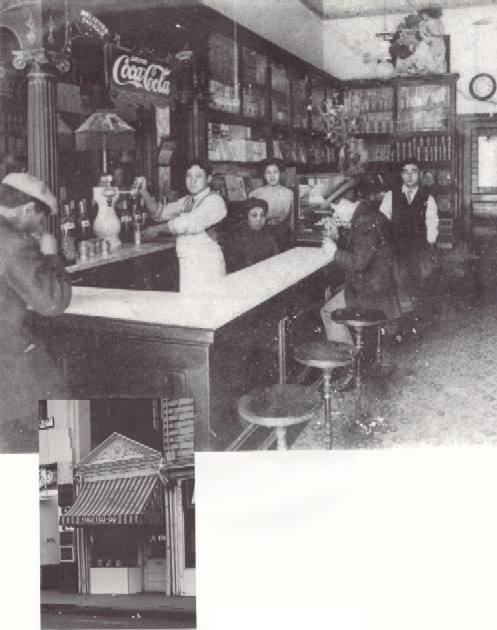 I mean, this image of Fugetsu-Do in the olden days is awesomely sick. Look at the Coca-Cola sign! This is great.
Fugetsu-Do has an astonishing variety of manju and mochi. Here's an example:
Kiku, Inaka Manju, Kuri Manju, Uguisu Manju, Sudare, and Ogura — you got that?! Probably not, right? I recommend you just ask the friendly staff the difference between everything. Actually, here's one that I know everyone would know: chocolate mochi!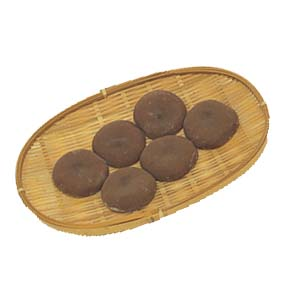 ---
---
---
---