Restaurants are a dime a dozen in Los Angeles, but the great ones are more like one in a hundred. The trendiest places aren't always the best places; atmosphere and design are certainly important, but taste, creativity, and execution always reign supreme.
Enter Meatzilla!, one of DTLA's newest burger offerings that don't scream pretentious but rather playful, fun, and most importantly, delicious.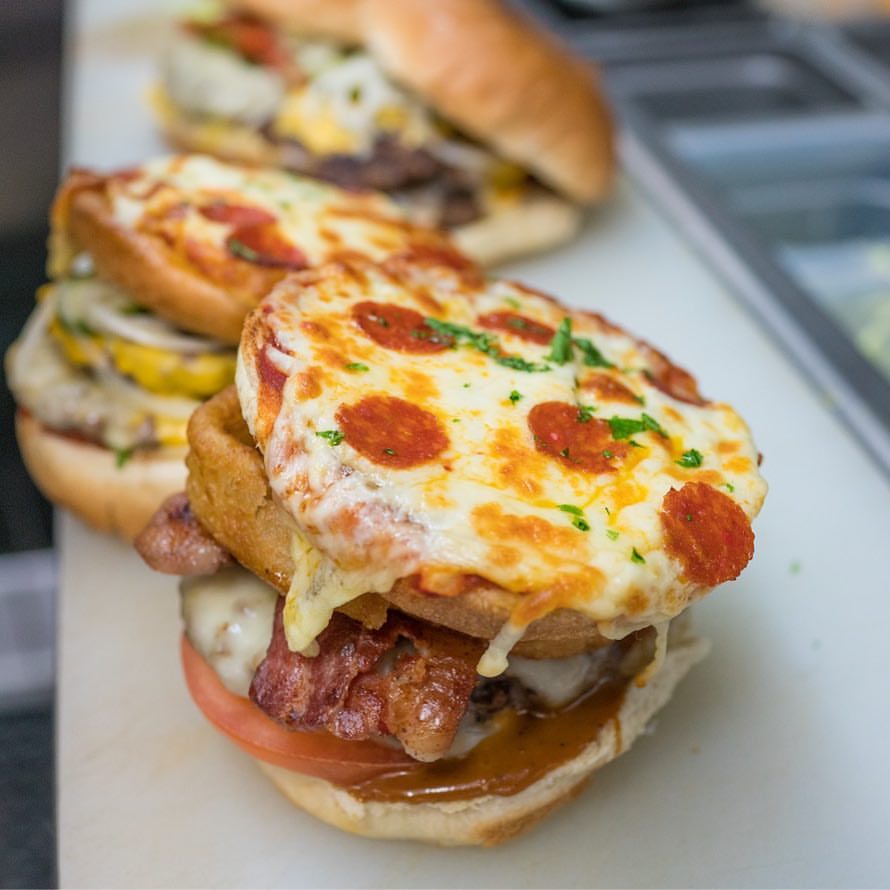 MEATZILLA!
646 S Main St, Los Angeles, CA 90014
[huge_it_maps id="3"]
Stuff In LA sat down with Johnny Lee, one of the masterminds behind Meatzilla!, for an exclusive one-on-one to get the patty, buns, and lettuce of what goes behind this intriguing burger joint.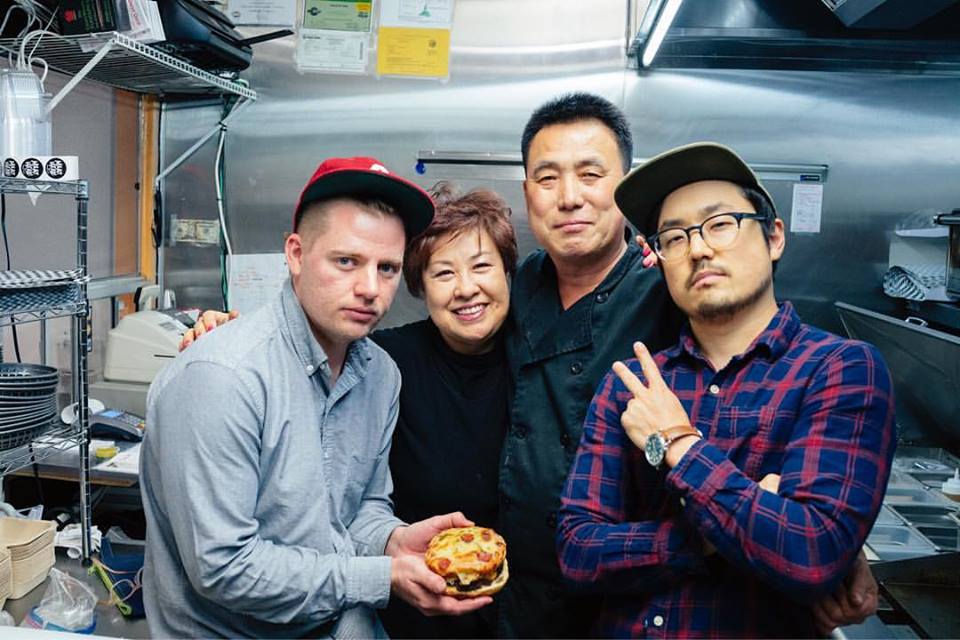 Johnny (far left) and some of the minds behind Meatzilla!
STUFF IN LA: How did the whole idea of starting Meatzilla! come about?
JOHNNY: Well, I just love burgers. In Downtown, as you know, there are gajillions of new restaurants.
Lots of them are awesome; however, many of them are somewhat unaffordable, depending on who you ask.
---
---
I wanted to create a good burger spot that was affordable but a step above the usual burger stand.
---
---
What makes a Meatzilla! burger special compared to other burgers?
We use ground Angus Chuck, we hand pat them, and we charbroil them.
So, I wouldn't say they are super special, but they make for a very decent burger; that's what I wanted to do.
You can get a decent burger at a lot of places, and we want to be one of them.
What are your top three favorite burgers on the menu?
Our menu is limited and will be rotating from time to time. My favorite is the Kim Park Lee which I named after my friends' last names.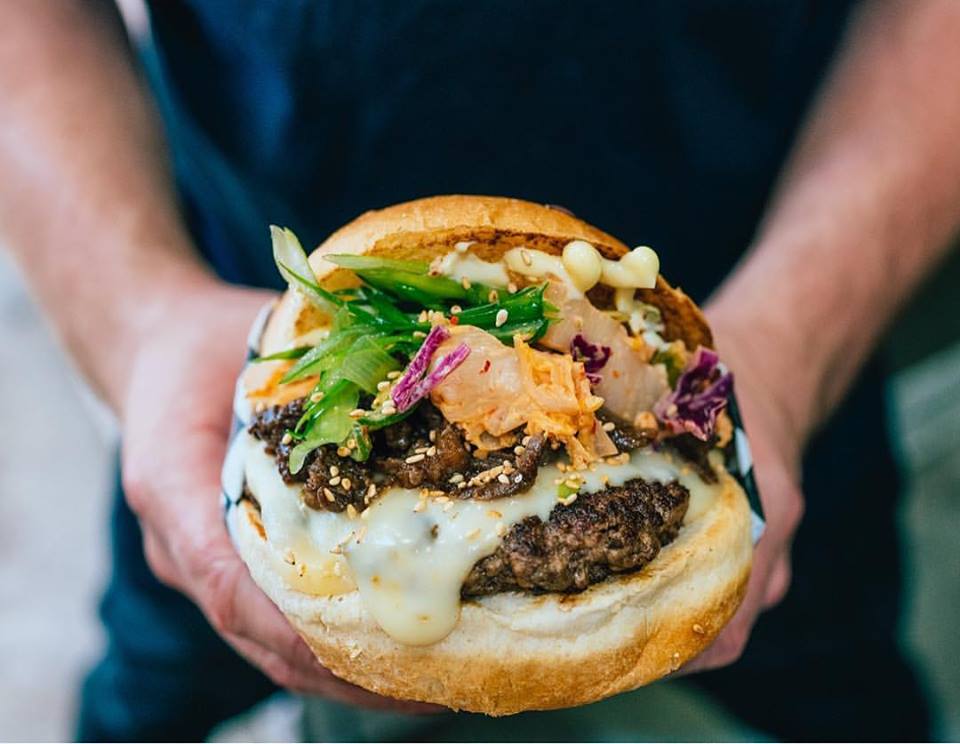 Also, I really like our Beef! Beef! which is a classic double meat, double cheese.
---
---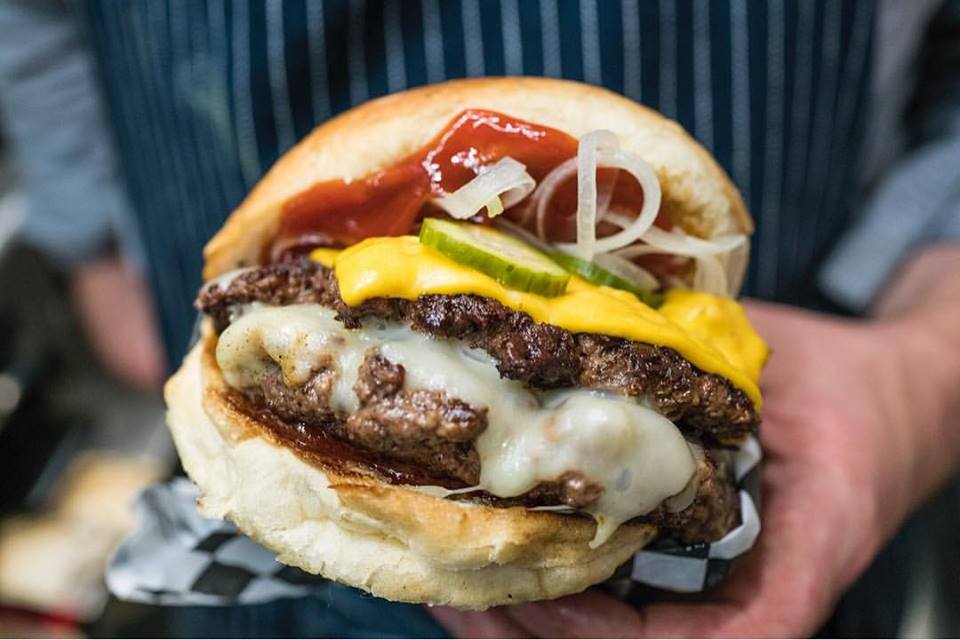 Our Yakuza--which has a fried egg and thin fried katsu in it--is also a favorite.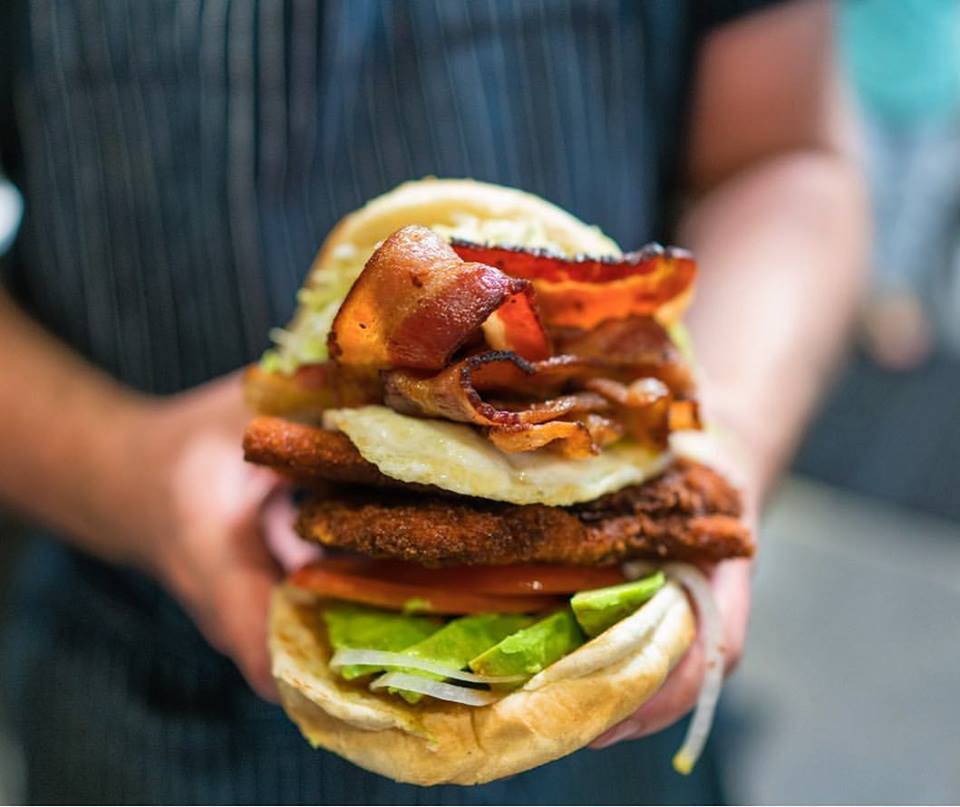 The burgers could be described as gourmet but also not breaking the bank gourmet. How much are they?
Everything on our menu is under $10.
Who came up with the interesting burger ideas, and how do you manage to keep them affordable?
My business partner and I came up with everything, and we work really well together to develop our menu offerings.
We hope through serving a lot of folks, we'll be able to keep things running.
People are always surprised by how cheap our burgers are--especially for Downtown. That's exactly what I set out to do.
We do this thing called MEATZZA. We take the top bun, flip it, put our house red sauce on it, mozzarella and Muenster cheese topped and then pepperoni. It's toasted and can be added to any burger...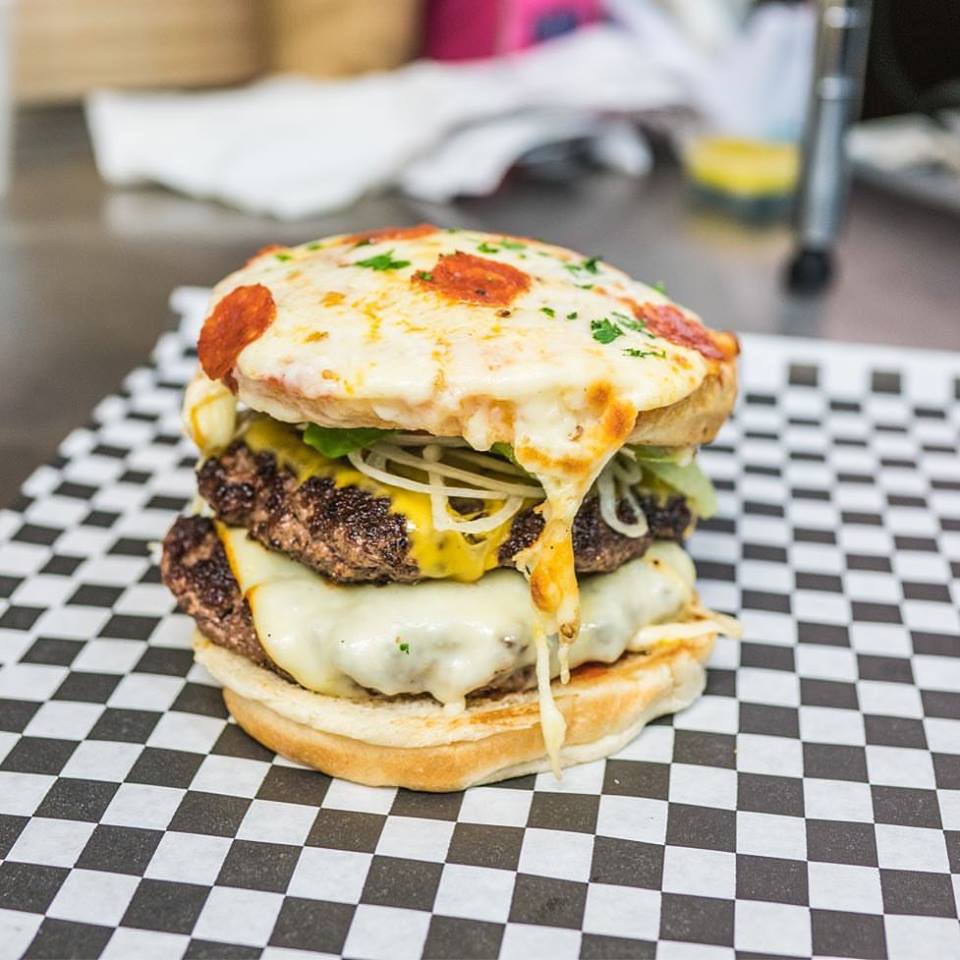 Meatzza Style.
Basically, I had a dream just before we opened, and it was about combining the two things. I woke up, texted my partner, and we experimented a couple times.
And the rest is history.
What have you guys learned so far about operating a burger restaurant and a business in general?
We've both operated and owned businesses in the past, and we are both involved in various creative endeavors.
People have always been our number one reason to do what we do and now that we are [more than a few] weeks in, it proves to be right.
I personally care about making a good burger at an affordable price because that's exactly what I would want--and people have responded well to that.
Affordable food in general is become less common in Downtown so our competition in terms of pricing is disappearing. This makes us a great go-to spot when you're feeling hungry!
Anything else interesting would you like to share?
We are working on another concept that we hope to introduce to Downtown LA soon!
---
---
---
---