---
A pair of outdoor wooden and concrete stairs in Santa Monica perfect for getting some stair workouts in.
---
---
---
---
Stair details
One stairway, named the somewhat confusing 7th Street Stairway, has its upper side at 526 Adelaide Drive and its lower end at Entrada Drive. It's 170 steps long and almost 6 feet wide, and the elevation change is about 110 feet.
The other stairway is the 4th Street Stairway, and it begins at 4th Street and Adelaide and goes down to Ocean Avenue Extension. It has 189 steps for an elevation change of 115 feet.
The stairs, in their straightforward nature in a nice area, have become quite popular with exercisers even outside of Santa Monica.
---
---
Parking
Parking here is street parking, and it shouldn't be too hard to find provided that you are patient. As always, read signs to make sure that you won't get ticketed or towed. In particular, there are some stretches which are permit parking, so definitely avoid those.
For instance, you can find parking on Adelaide Street which is right by the stairs or on San Vicente Blvd. and then walk over to the stairs.
---
---
Looking for a similar stairs workout?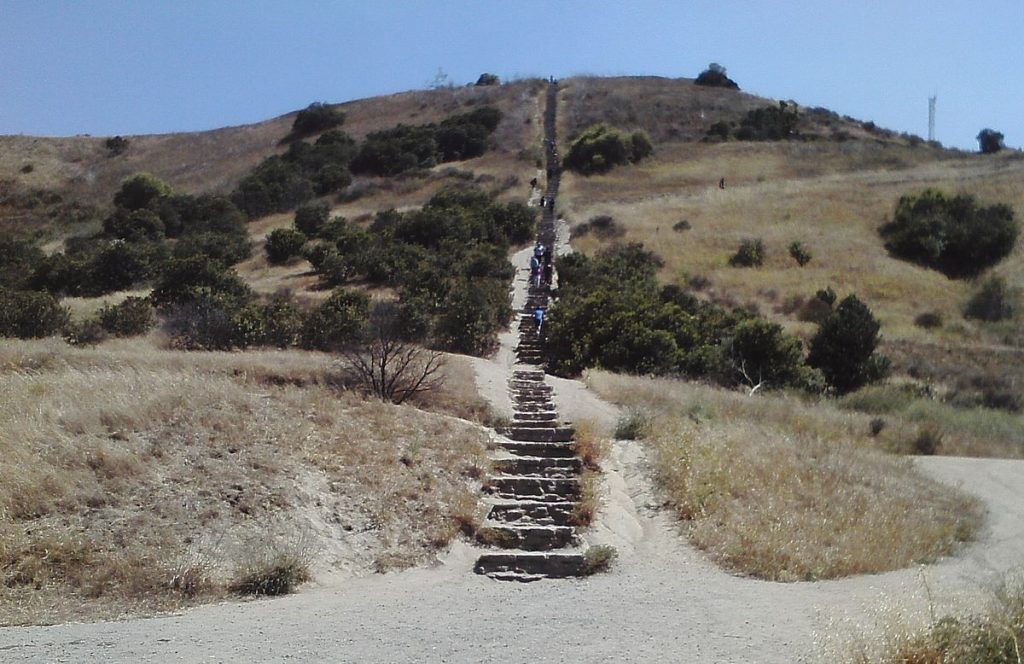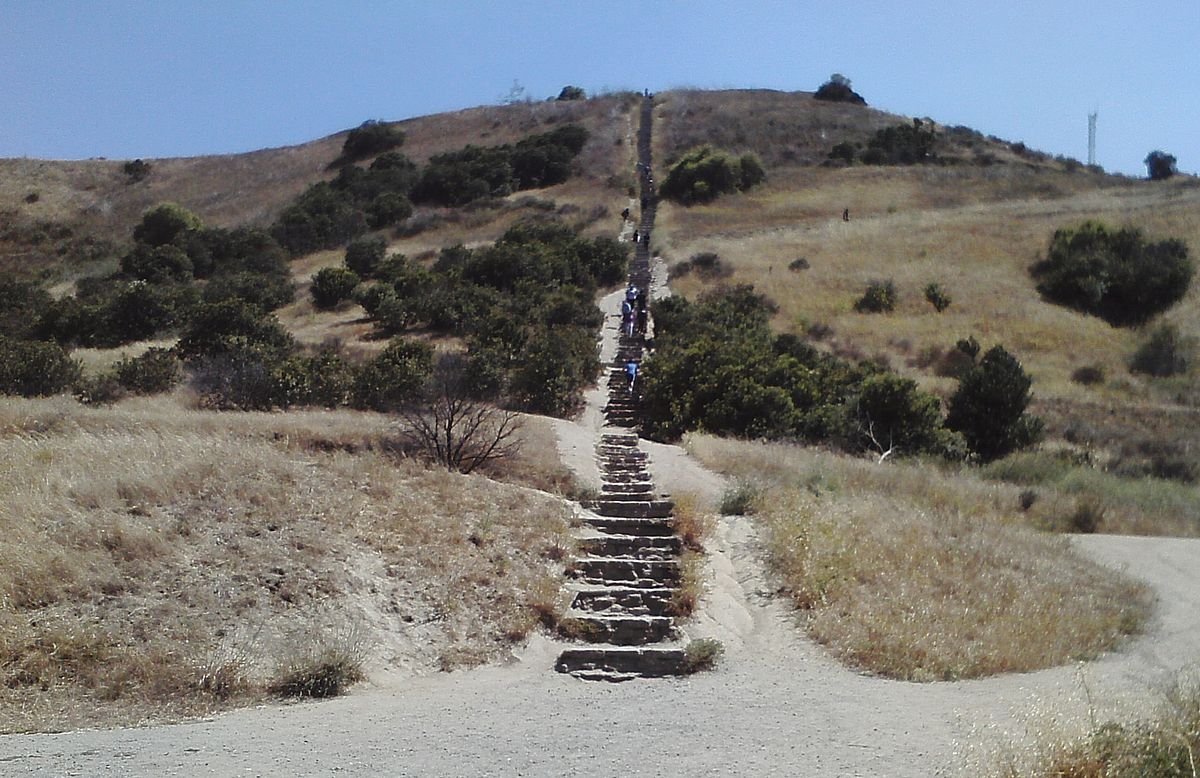 If you want a similar stairs workout, then definitely check out the Culver City Steps. It's a great outdoors workout with an awesome view at the top. CLICK HERE TO READ ABOUT IT.
---
---
---
---