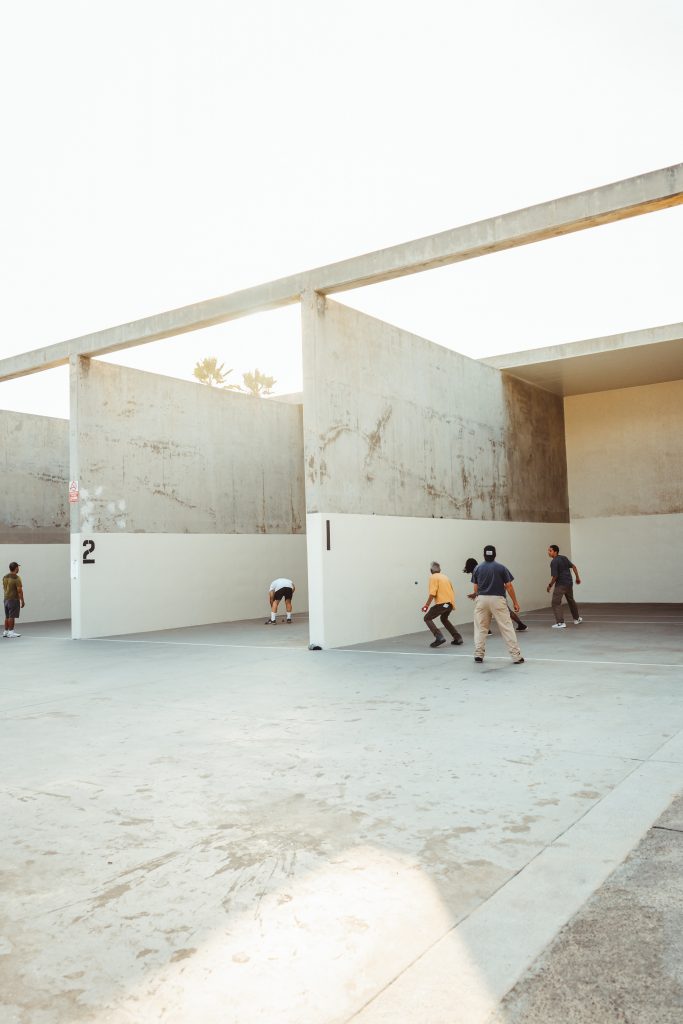 Handball is quite the sport. All you need really is your hand, a ball, and a wall. The game or a variation of it has been around as early as 1500 BC by the Aztecs because it's just so simple yet so captivating.
---
---
---
---
Actually, what's interesting is that the handball known and played all across the United States is called American handball, or even sometimes wallball.
The courts at Venice Beach have been there for years and years, and they've hosted thousands of players and tournaments throughout that time. While recently it's had its issues with homeless encampments, the courts are usually cleared out for play.
You can find the courts at 1800 Ocean Front Walk, Venice, CA 90291; check the Google Map below to visualize that.
---
---
---
---
3-wall players will tell you that these courts are iconic and great, and there's only one way to find out: go there and try it out! You can go to a Big 5 and buy a rubber ball or maybe you can just buy one on Amazon like this official US Handball Association ball:
---
Instagram Roundup
In this section we will highlight Instagram photos of the Venice Beach Handball Court by the people.
What an epic shot.
---
---
Father-son handball? Now that's what life is all about right there.
Nice view of just how close to the beach the courts are.
If you're looking for SoCal handball, then definitely check out the Venice Beach handball courts for a little exercise and a little bit of LA culture while you're at it.
---
---
---
---
---
---