---
On March 26, 27, and 28 in 2021, The Lot at Hollywood Park will be hosting a drive-in movie and Black-owned business event right near SoFi Stadium in Inglewood.
---
---
---
What is The Lot at Hollywood Park?
According to its website, "The Lot at Hollywood Park is a new outdoor events space located on the grounds of Hollywood Park, a near 300-acre (soon-to-be 365) live, work, play destination in Inglewood, California. Catering to Angelenos from all walks of life, The Lot at Hollywood Park features a host of entertainment programming, including concerts, drive-in movies, and more."
It's a new development near the new SoFi Stadium, the home of the Los Angeles Rams and the Los Angeles Chargers, and the drive-thru movie and marketplace event in this article is a great change to get a first look at some of the new site.
The name also stems from the fact that the lot is in the same vicinity as the Hollywood Park Casino, which is apparently open for outdoor gaming.
---
---
What is the drive-thru movie event?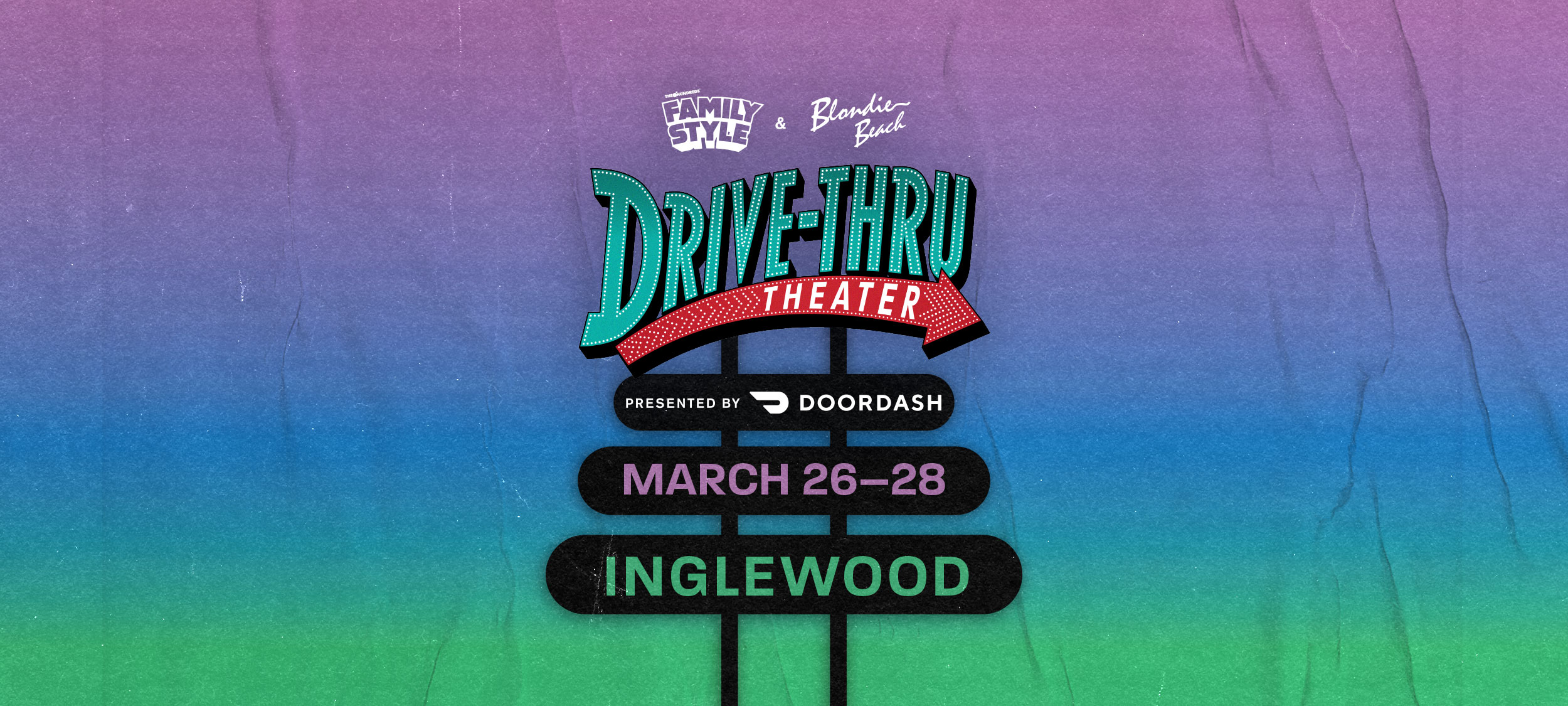 The drive-thru movie event runs every night from March 26 to 28, 2021, and it's brought to attendees by Doordash.
The drive-in movies are courtesy Family Style and Blondie Beach, and the movies to be shown will be the premiere of Mikey Alfred's "North Hollywood" as well as a screening of Steven Spielberg's hit classic "Jurassic Park."
North Hollywood Trailer
Jurassic Park Trailer
In addition to just the movies, there will be a variety of Black-owned businesses and merchants on hand–and all purchases will be made through Doordash and delivered right to guests' car doors in contactless fashion for a true carhop feel.
---
---
Black-owned restaurants and businesses that will be there
Hotville Chicken
A variety of awesome Nashville-style chicken options.
Dulan's Soul Food Kitchen
Can't go wrong with Dulan's, which is a total institution.
The Serving Spoon
Absolute classic Southern food joint. Mouth watering catfish, salmon croquettes, chicken and waffles, and way, way more.
Harun Coffee
Hey, look, it's Tyler!
In addition to those highlighted, the following will also be present:
Total Luxury Spa
Neighbors
Babylon
Bricks & Wood
Carrots
Ackee Bamboo
The Hundreds
Jah Mama Sauce
Blondie Beach
Jon & Vinny's Slauson
---
---
When do doors open and when do the movies start?
Doors open at 6:00 P.M. and then the movies will start at 7:00 P.M.
---
---
How much are tickets and where can I buy tickets?
Tickets are $75 for general admission and $150 for VIP admission.
General admission includes includes beverages by Guayaki Yerba Mate as well as access to exclusive on-site collaborative merchandise.
VIP admission has "pizza from Jon & Vinny's, a drive-thru theater event T-shirt, beverages by Guayaki Yerba Mate, Family Style Klean Kanteen insulated bottle, Mori Leaf Tea, Family Style sticker packs and key chains, access to exclusive on-site collaborative merchandise", according to Daily Breeze.
Tickets are selling out pretty fast–after all, there's so much demand to do safe activities during this time–so definitely check out availability now and act fast if you want to go.
---
---