Downtown Santa Monica has food, drinks, entertainment, shopping, and is walking distance from the beach.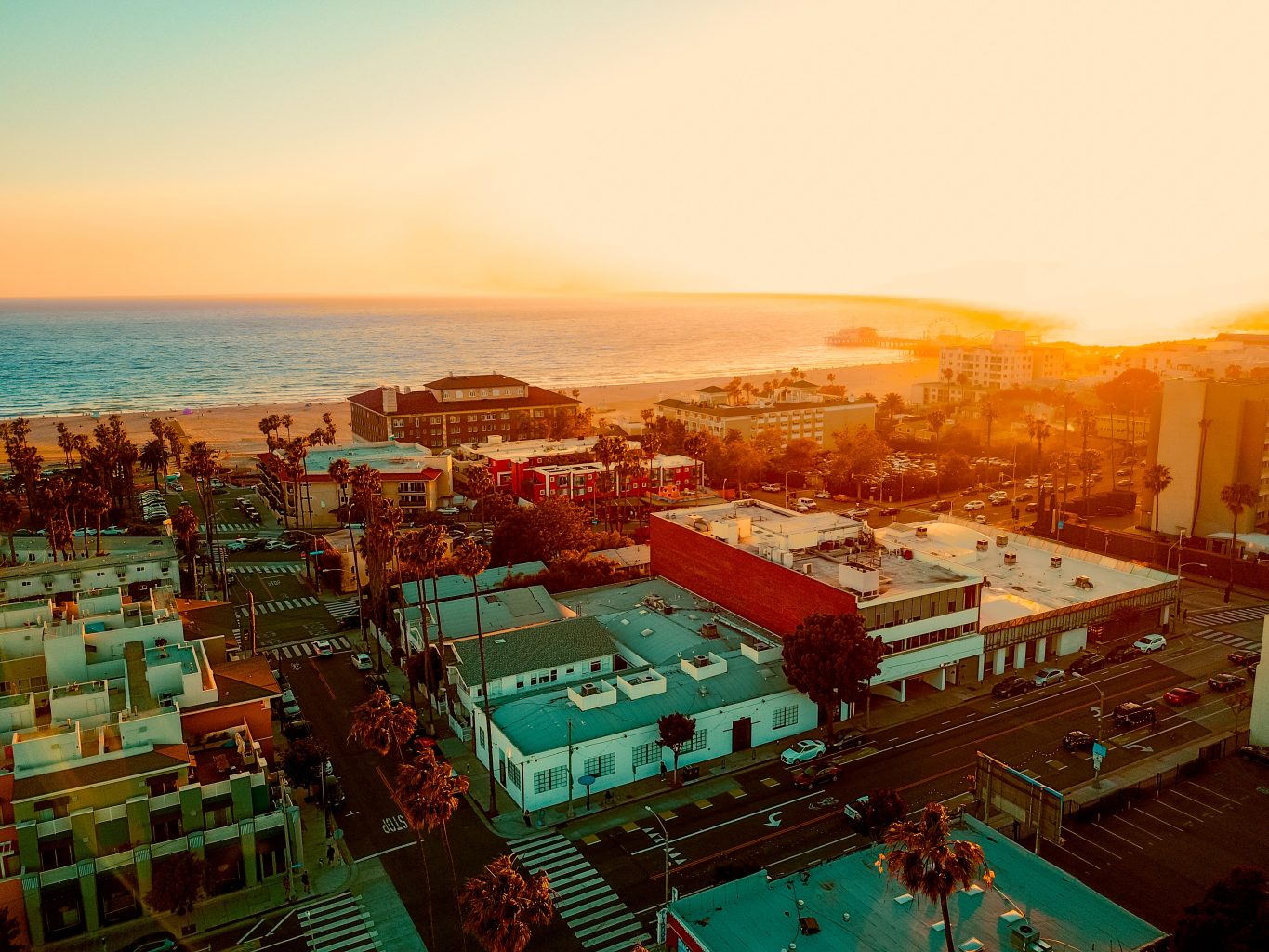 By Shopping Syndra
I've been to a lot of downtowns, and I'm just gonna say it: some are just not great. Whether that means their best days were behind them or just never came at all, it's the truth that I don't really see reflected whenever people talk about downtowns. I mean, sure, sometimes you hear that "there's nothing to do" or "it's kind of dangerous", but rarely does someone say "don't even bother going."
Downtown Santa Monica, at least in my opinion, is not in that category of downtowns that suck. I actually really like Downtown Santa Monica; it has good variety in shopping (it's in my name, after all!) as well as food and drink, it's close to the beach, its parking is not that bad, and it overall has an aesthetic that feels modern yet kind of vintage as well that really vibes with Los Angeles as a whole.
Shopping
Third Street Promenade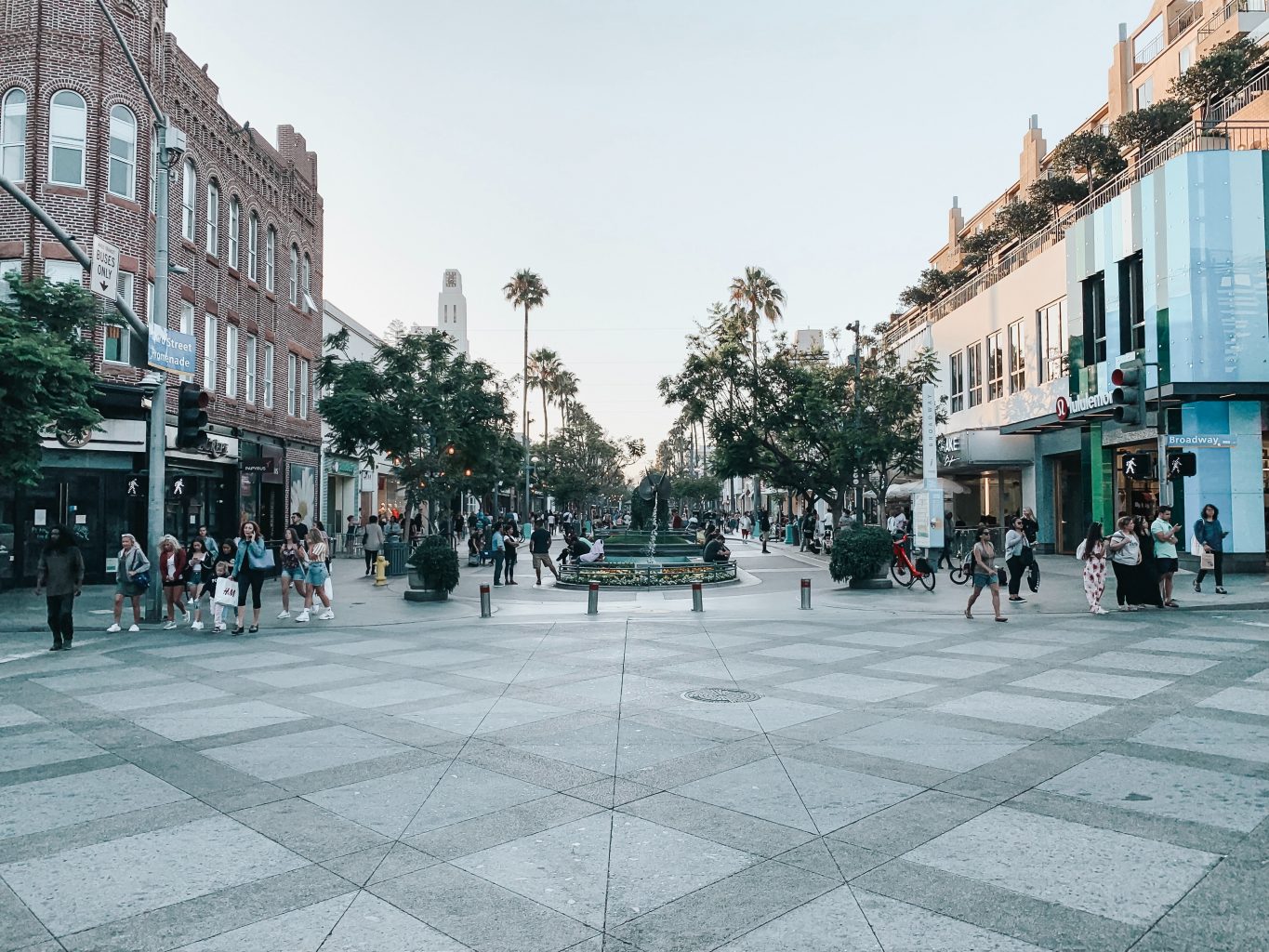 ---
---
Downtown has an awesome street filled with tons of really good shops called Third Street Promenade. I actually wrote a whole article about it here. Basically though, it's just a really nice area to walk around (especially since it's pedestrian-only and thus there are no cars around–where else in LA can you get that?); they have these awesome plant dinosaurs that spew water from their mouths, for Pete's sake! How much nicer can you get? Also, there are always street performers and just a general nice vibe. I love to walk around at night particularly because it just feels really good.
Santa Monica Place
Santa Monica has another outdoor shopping mall! It looks really, really nice overall, and the stores here range from affordable to luxury. Check out the directory here. I love that there's a movie theater here and a bomb food court.
Streetside shopping
There are plenty of shops lining the streets of Downtown Santa Monica that aren't necessarily on 3rd Street. A few examples would be Patagonia (aka Patagucci), Road Runner Sports, Pottery Barn, West Elm, REI, Vans, Hi De Ho Comics & Books, Sur La Table, Paper Source, and more. Honestly, just do a walk around and pop through any stores you like! That's what I usually do.
---
---
---
---
Food and drink
Tar & Roses
Warning on this one: slightly bougie, but not outrageous. Appetizers, called "snacks" here, average around 15 bucks. Small dishes are around $18, and main dishes are anywhere from $35 each to around $70. They look great, the atmosphere is nice, the food tastes awesome, and the place is always packed. I would definitely try it at least once.
Crimson
Flavorful and health-conscious Mediterranean food. Prices are pretty fair for what you get (but don't expect dirt cheap). Chicken kabob with rice, for instance, is about $17 with two sides. Not bad. This place has a 10% check-in deal on Yelp, so be sure to use that!
Bay Cities Italian Deli
A Downtown Santa Monica classic. You can grab sandwiches already pre-made or have one made fresh on the spot. I also love that it's legit a market as well to pick up authentic Italian ingredients.
Sidecar Doughnuts and Coffee
Surely you've seen Sidecar around? I had the pleasure of getting Sidecar again the other day, splitting 6 donuts with my friend (SERIOUSLY, GUYS, I SPLIT THEM), and it was amazing. I had the Old Fashion (buttermilk, cinnamon, vanilla glaze), Huckleberry (such a beautiful blueish-purple hue to this one), Celebration Cake (it was Valentine's Day themed), Butter and Salt, Maple Bacon, and Vanilla Bean Glazed. I loved every single one of them–no lie. They're just really moist and cake-like, but not bad cake-like, you know what I mean? You should try it at least once.
…and more
OK, I can't list every single place, but those are some of my favorites. I'll write more in the future in separate articles for you to enjoy; don't worry, friends!
The Farmer's Market
Yooo, did you know Downtown has its own farmer's market??
Arizona Avenue, between 4th & Ocean (Wednesdays 8am to 1pm) – (Tip: Free 90-minute parking is available in the structures on Second and Fourth Streets, and bike stands are plentiful.) — santamonica.com
Arizona Avenue, between 4th & 2nd (Saturdays 8am to 1pm)
Go check 'em out! I love love love farmer's markets.

---
---
---
---