YUKI KIMURA — BEHIND THE BACHELOR FRANCHISE'S BREAKOUT STAR
---
by Tre, who still thinks Iggy is possibly the worst contestant in the history of The Bachelor franchise ever
---
UPDATE, JULY 2020: Yuki has her own swimsuit and lingerie photobook and has become quite the star in Japan, appearing in several variety television programs and becoming a bit of a household name. It's actually a proud moment that she began on The Bachelor franchise!
[wpws id=5]
---
---
UPDATE, AUGUST 2018: Yuki has graced our television screens in America for another round of Bachelor idiocy (which we can't get enough of, so what does that say about us…?) by joining the aforementioned Bachelor in Paradise as a bartender (with mainstay Wells—ever the polarizing figure—serving as her foil). With her infectious laugh and questionable bartending skills, Yuki is again refreshing to watch. I've updated this article, which was originally written after The Bachelor Winter Games, with some new factoids she's shared with the world since her time in the snow.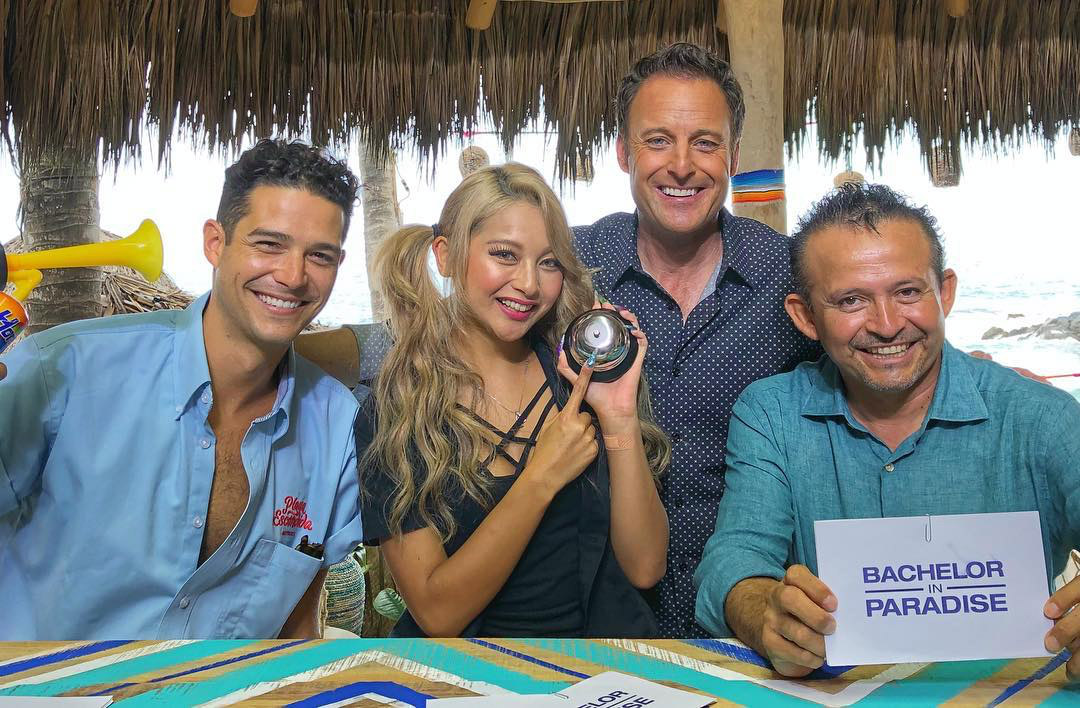 First, there was The Bachelor. Then, there was The Bachelorette. If that wasn't enough, Bachelor in Paradise ensured virtually year-long entertainment (and to many of us, torture that we simply can't look away from) for ABC viewers across America.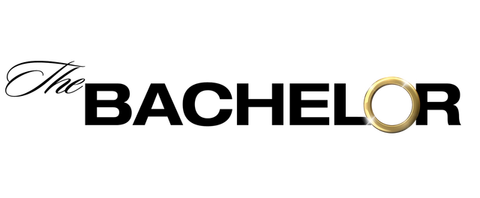 And now, even though absolutely no one asked, Chris Harrison is back at it again: The Bachelor Winter Games, a four-episode spin-off intended to play off of the 2018 Olympic Games in Pyeongchang, South Korea. What's interesting this time is that contestants aren't just limited to Americans; rather, contestants from Australia, Canada, China, Germany, Finland, Japan, New Zealand, Sweden, the UK, and the ol' United States of America make up the contestant pool.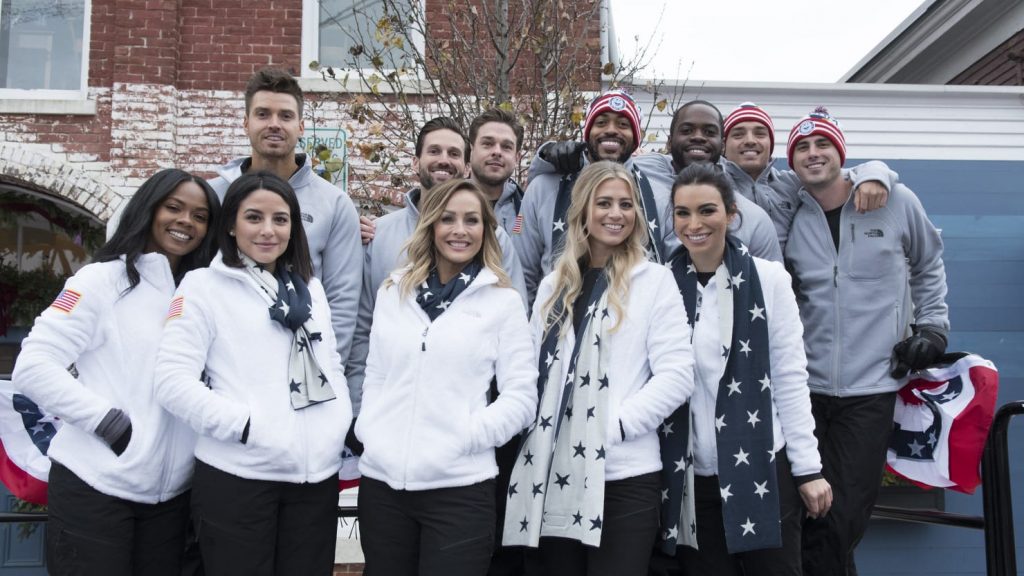 ---
---
This international spin is a nice step in the right direction towards more diversity within the Bachelor franchise, and today we're going to focus on who Chris Harrison excitedly hyped (as he always does–isn't every season supposed to be the best and most dramatic season ever?) as "one star that will take over America": Japan's Yuki Kimura, who appeared on the inaugural season of The Bachelor: Japan in 2017.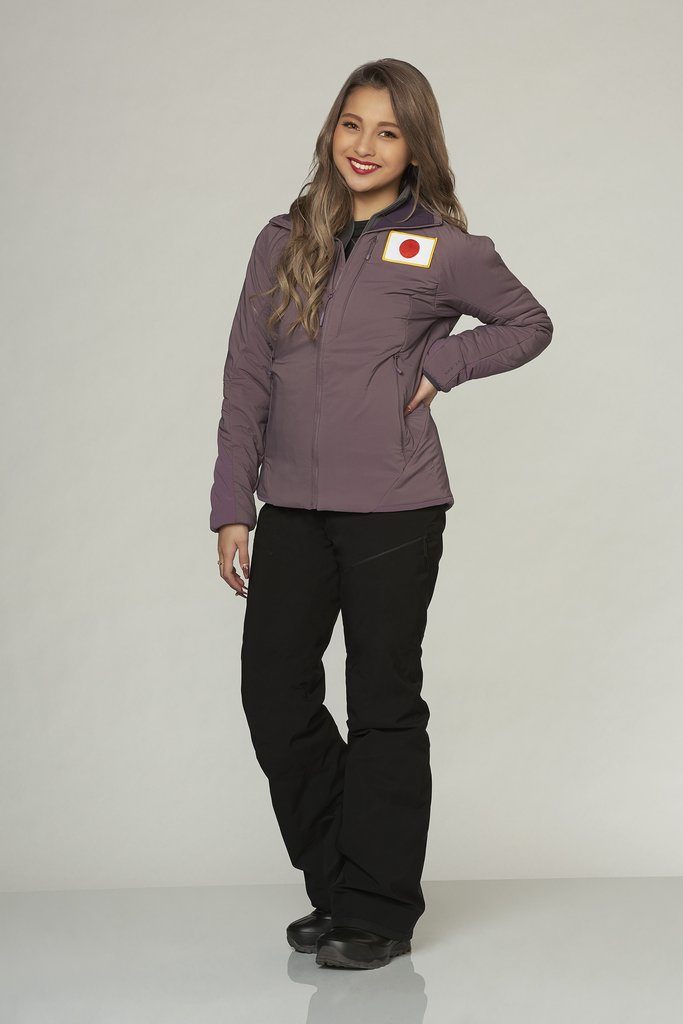 Luckily, since I have never really had a life, I watched the entirety of The Bachelor: Japan 「バチェラージャパン」, which was available to Amazon Japan subscribers. This meant that when this ridiculous show concept was announced and the contestants were revealed, I had some unique context into the young Japanese girl–she's 21 now and was even younger when she filmed in Japan–who American media outlets knew nothing about.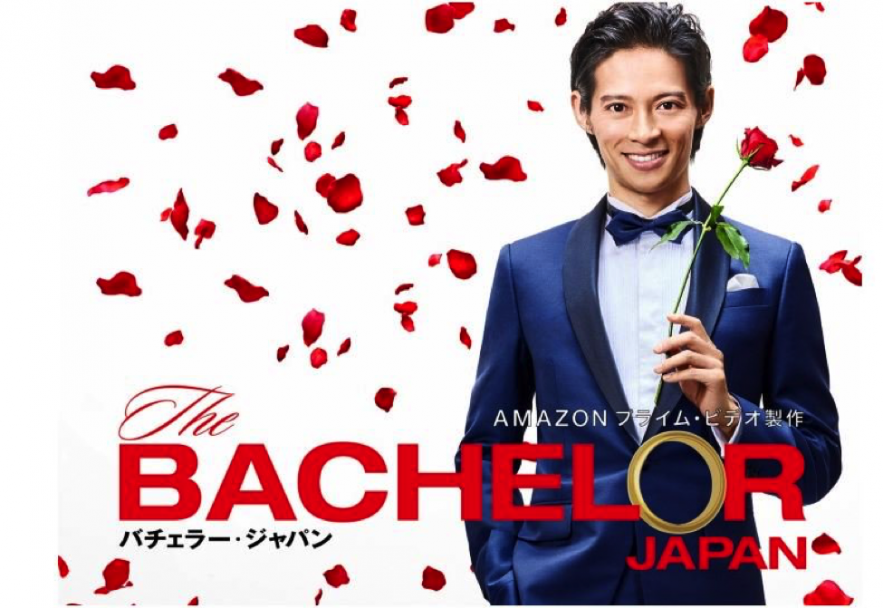 So without further ado, let me share what I learned about Yuki that will enhance your viewing of The Bachelor Winter Games and/or Bachelor in Paradise.
[STUFF IN LA: A List of Painted Walls and Murals in Los Angeles]
---
---
She was the youngest contestant in a field of 25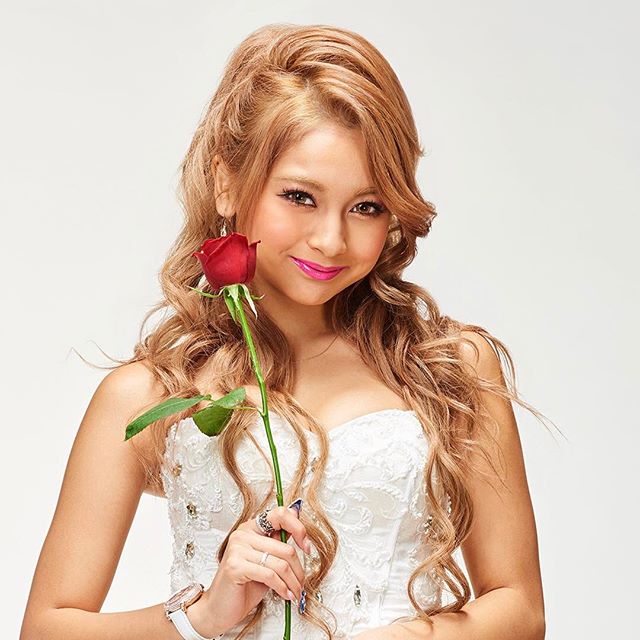 Born on October 23, 1996, Yuki was vying for the heart of Hirotake Kubo, a businessman born in 1981. That's right–if you do the math, they're about 15 years apart. This of course brings up memories of The Bachelor 2018's Arie and Bekah M, who were 14 years apart and the subject of much scrutiny over their age difference.
People affectionately call her "Yuki Poyo" (ゆきぽよ)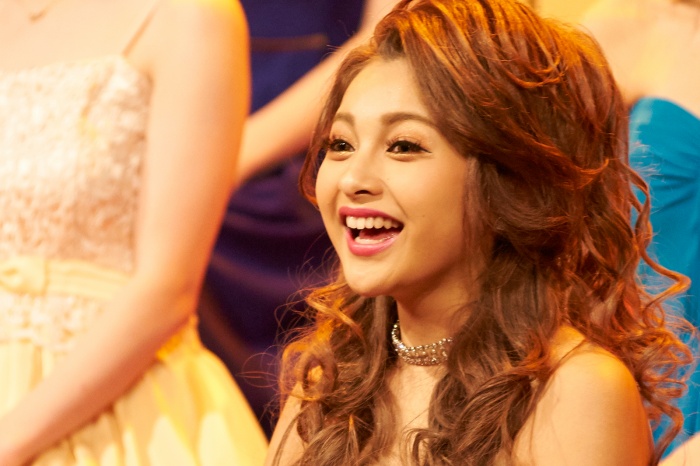 "Poyo" (ぽよ) in Japanese is a bit of a cutesy onomatopoeia sort of analagous to "boop" in English; it's a term that can be used when touching something soft and squishy, for instance. For instance, Nintendo video game character Kirby, such a soft and squishy creature, is infamous for saying "poyo". I'm not totally sure what the origin of her nickname specifically is, but all I can say is that it definitely fits her.
---
---
She apparently isn't full Japanese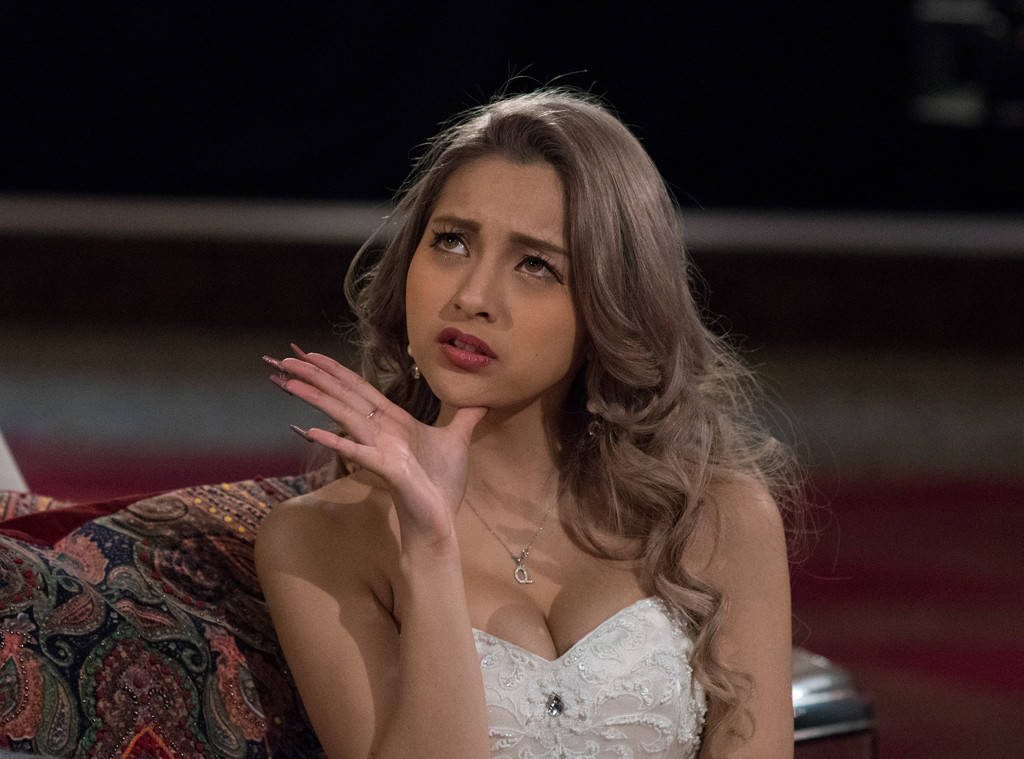 While her surname of Kimura is certainly Japanese, it's interesting to note that Yuki is only half-Japanese. According to my research (Japanese Yahoo, son!), her father is Japanese, but her mother is half Filipino and Spanish. I didn't see this on the show nor did I recall her mentioning it, but she also apparently can speak Tagalog!
[STUFF IN LA: Filipino Chef Jordan Andino Cooked with Bobby Flay and the Kardashians and has his own Food Network and Cooking Channel shows—what's next? Exclusive Stuff in LA interview]
---
---
She represents what the Japanese call "gyaru"
You may not know what "gyaru" means, but if you kept even a casual pulse of Japanese culture in the 2000s, then you definitely recognize one. Gyarus are basically fashion-conscientious girls who try to maintain an almost childish and over-the-top image. It's really hard to explain, but there are lots of different types of gyarus with different focuses on style: for instance, some bleach their hair, some get really dark tans, and some just do their own thing.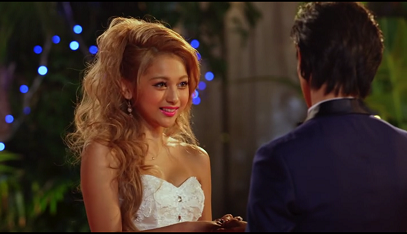 Yuki definitely was noted amongst the women of her season as a gyaru, and whenever she would come on screen, this really hip background music would come on. I mean, despite the cultural differences in America and Japan, The Bachelor Japan still felt like The Bachelor when villanous music played for "crazier" characters and fun music played for "fan favorites".
Her translator learned Japanese in college in America
As described in her post's caption, Cassie Boettcher was brought onto The Bachelor franchise in America specifically as a Japanese translator (which developed into a full-on friendship!) for Yuki—all while learning Japanese in college despite not ever seeing so much as one anime. It's clear the love and respect is mutual, with both Yuki and Cassie making each other comfortable in a very uniquely strange environment.
The pairing worked out so great in The Bachelor Winter Games that Cassie was brought back with Yuki for Bachelor in Paradise—"Mommy", as Yuki put it in her July 3rd post's hashtag, was re-united with her daughter.
---
---
(Mild spoiler) She never kissed the Bachelor
It's true! Yuki limited her physical interaction with Kubo-san to a few touches here and there, a selfie on a one-on-one, a hug every now and then. However, this wasn't unique to just her–absolutely none of the other 24 women kissed the male lead at all until the very last episode, when the eventual winner did a very conservative kiss to celebrate her victory.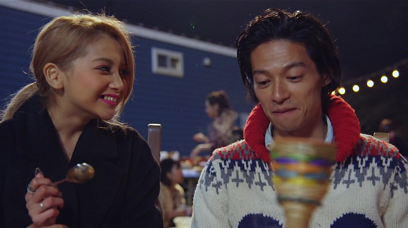 This cultural difference–I mean, come on, Arie "The Kissing Bandit" kisses a minimum of five girls every episode–is even more apparent watching Yuki on The Bachelor Winter Games, where she seems reluctant to change her smooching (or lack of…) ways.
She has her own YouTube channel
It's true—it's called ゆきぽよの『ちっぽよTV!』, which translates to "Yukipoyo's Chippoyo TV!". Unfortunately, the bulk of the videos are in her native language of Japanese, but they're still pretty entertaining overall, like this cute one of her morning routine.
She was really fun to watch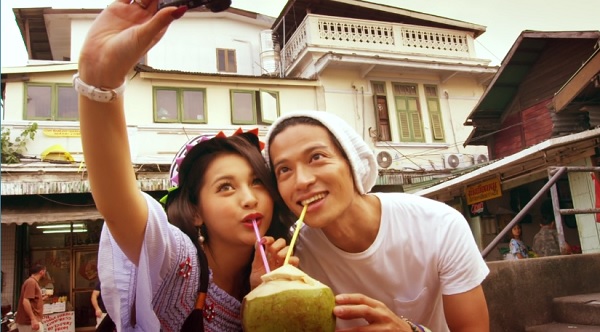 This is more of my opinion, but Yuki-poyo was easily the funnest contestant to watch on The Bachelor Japan. She constantly was smiling and saying, "yay" which was a nice contrast to the other contestants who were trying to be very mature and composed, and she usually had insightful things to say during her on-camera interviews and during group dates.
The group dynamics played out similar to how they do in the American version: some friendships form, some trust issues arise, and jealousy is as rampant as ever. However, I felt that most of the girls liked Yuki overall, and she never was involved in any significant drama.
She still hangs out with other Bachelor: Japan contestants
Fairly regularly on her Instagram stories and feed, Yuki shares that she's hanging out with other contestants from her time on the Bachelor: Japan (as well as contestants in the second season, interestingly enough—seems like a sense of community and cross-pollination is developing just like in America, although this doesn't feel icky like here). As she says in her caption, the Bachelor is her life!
In Japanese, she's basically saying that she's hanging out with Akane (far left, Season 1), Kurumi (far right, Season 2), and Ayu (second from right, Season 1) and that it was really fun; she also wishes she could have been a part of the girls in Season 2 as well. Yuki obviously is popular with other girls, and her frequent hangouts prove it.
(Mild spoiler) She dyed her hair black for the male lead
As I mentioned before, Yuki's a gyaru, which means her hair was appropriately fabulous (look at that volume!) and dyed to really impressive colors that showcased her exciting personality and youthful outlook. Just as the maturity of girls on The Bachelor in the US are put into question, however, doubts surrounded Yuki's seriousness in terms of a relationship.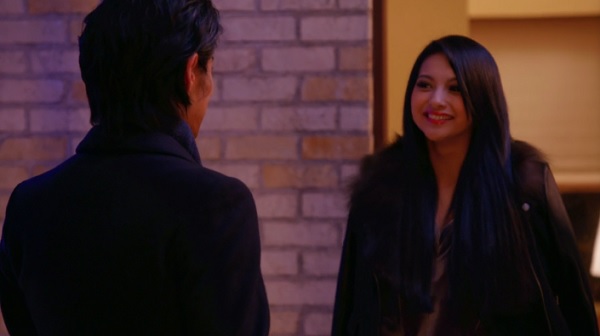 In a significant moment in Season One of The Bachelor Japan, Yuki actually dyed her hair from a brownish-blond to a very mature black as a gesture of her willingness to grow up for Kubo-san. She mentioned that it was her first time ever dying her hair black, and she said it showcased that she won't hesitate to make changes for a man she really likes.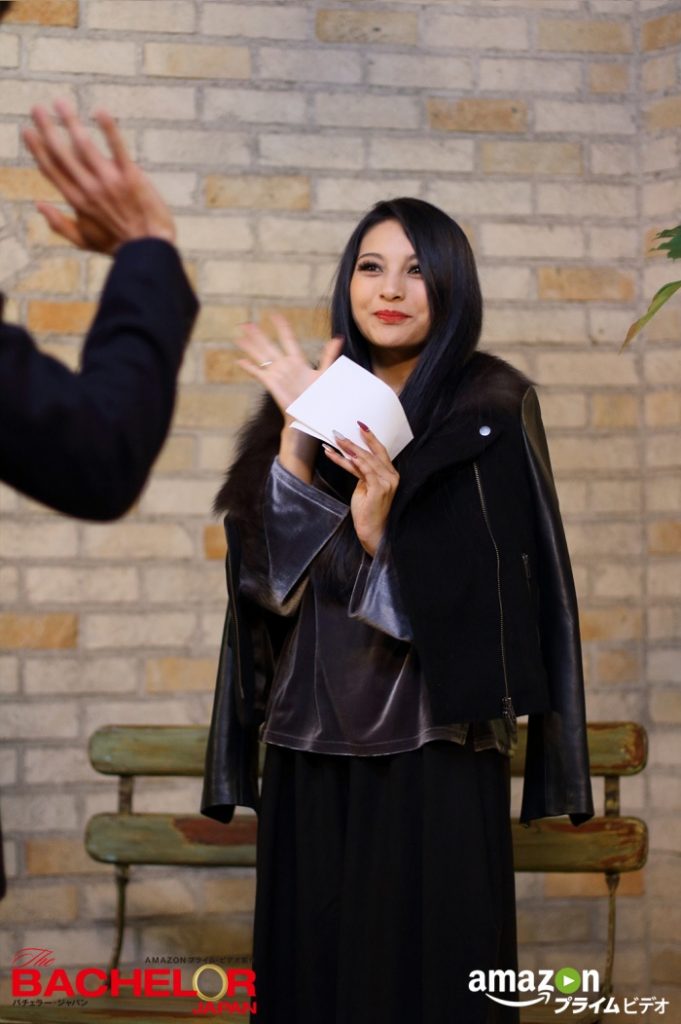 It definitely was one of the more dramatic moments of the season, which was largely devoid of any craziness and instead focused more on subtle intricacies of personal connections rather than pure producer-driven drama.
---
---
(Big spoiler if you wanna watch The Bachelor Japan)
…Yuki Kimura didn't end up with the Bachelor
Unfortunately, Yuki made it quite far—top 5, in fact—but she didn't end up with Kubo-san. If you want to break your heart because you are cruel to yourself, then you can watch her elimination below as uploaded by Bachelor World.

Ugh, okay, let me regain my composure.
Ultimately, it wasn't so much about her age—the girl Kubo-san chose, Ai Aokawa, ultimately was 22 at the time!—but moreso about the lack of true romantic connection. That said, her departure was amicable, unlike another girl (Akane, pictured like way above in this article) who made the top 3 and asked Kubo-san if she could slap him as she left (which she did—you go, girl). In some post-season interviews, Yuki has mentioned that Kubo-san is like a brother figure to her.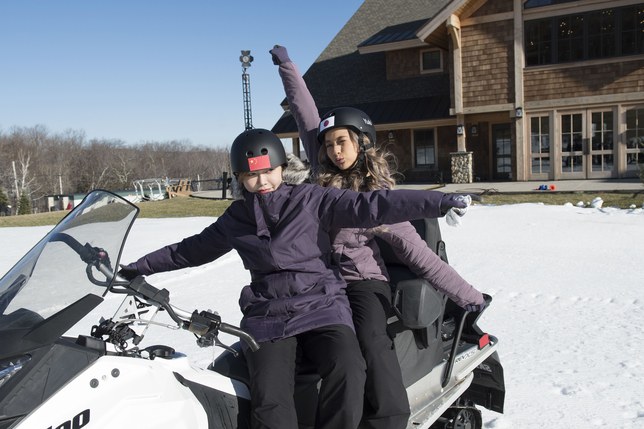 At her young age, she has a lot of time left for love, and American viewers are lucky they get to watch her in their living rooms! After The Bachelor Winter Games, Yuki returned to her native Japan in hopes of pursuing her goal of becoming an entertainer. She's gained somewhat of a cult status in America, which is probably why the American producers sprung for her to come back in Bachelor in Paradise.
Yuki's Instagram account is, appropriately, @poyo_ngy! Click and give her a follow even if you don't understand anything–Instagram's "See translation" feature ain't too horrible!
Anyways, thanks for reading my one time to shine! Now get me off Chris's wild ride (we all know I won't).
---
---