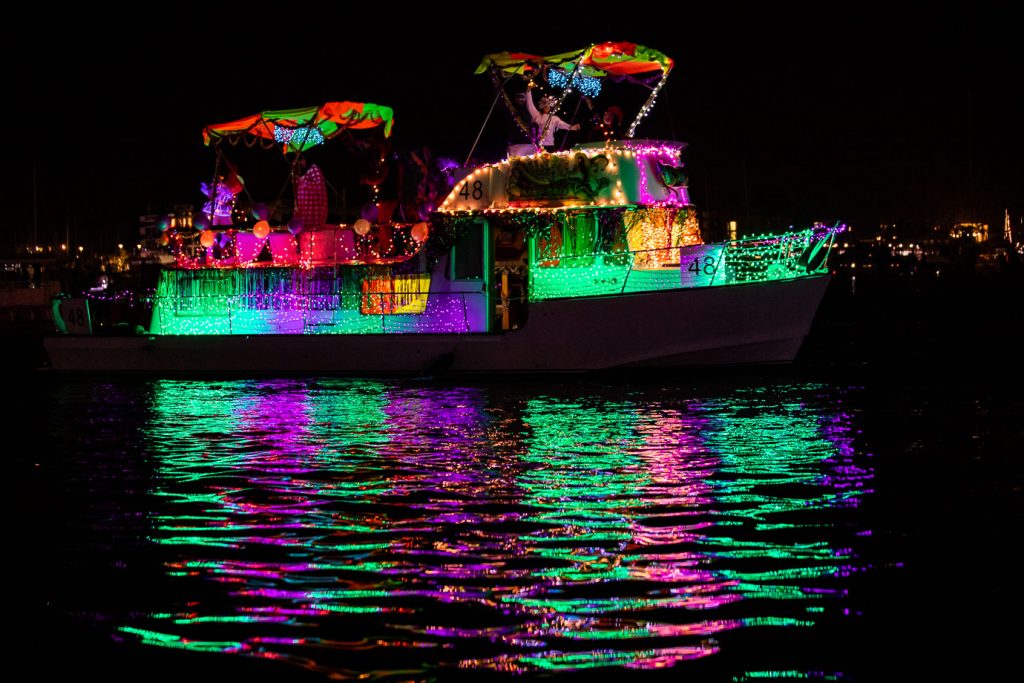 A Marina Del Rey classic is back: the Holiday Boat Parade!
---
---
What is it?
The Marina Del Rey Holiday Boat Parade is an annual tradition where a bunch of boats deck themselves completely out with Christmas lights, inflatables, decorations, and more and just ride their way through the marina to show off their holiday spirit. It's unique and something locals as well as those who come from far away really look forward to.
The cool thing about it too is that a fireworks display kicks the whole thing off. Not bad for Christmas, right?
---
When is it?
It's on December 11th, 2021.
The fireworks start at 5:55 P.M., but trust us (we've been before), you'll want to get there a bit earlier to make sure that you get parking all figured out and get a decent spot to see the action. Some people get there quite early and set up their seats, but we don't think you have to go hours ahead or anything. Just make sure to get there somewhat early so you're not all stressing out. No one likes that.
---
---
Where is it?
The address is as follows:
Burton Chace Park
13650 Mindanao Way, Marina Del Rey, CA
---
---
How much is it?
This may explain why this event is so popular: it's F-R-E-E.
---
---
---
---
How long does it take?
The boat parade is two hours long, so it'll go until 8:00 P.M. You'll want to eat dinner beforehand or maybe get some after.
---
---
---
---
---
What will parking be like?
For details on parking, go to the official website for rates and a map.
---
---
---
---
Is this a family event? Like, is it good for all ages?
Absolutely. The atmosphere is fun for all ages.
---
---