Abbot Kinney Blvd. is some parts hipster, some parts a foodie's haven, and some parts just nice to walk around.
By Aesthetic Andie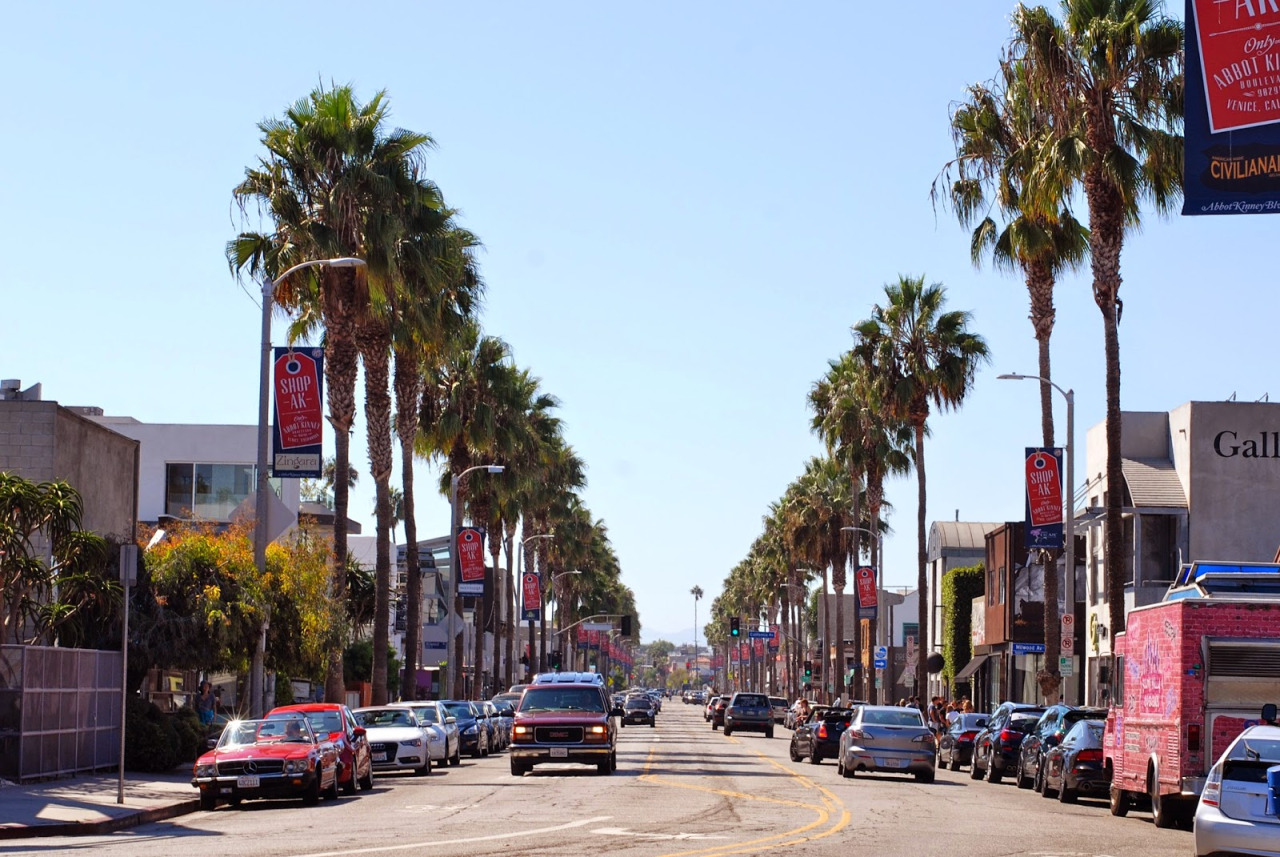 We're a big fan of hipster stuff here at Stuff in LA.
Abbot Kinney is super hipster, super modern, and super LA. It's the place to be if you're a young millennial, and yet it's also the place to be if you're not. It's that cool.
You might ask, okay, Aesthetic Andie, what is there to do there? You're hyping it up way too much.
---
---
Well, I'll tell you! There's a Salt & Straw ice cream shop that is all the rage...
https://www.instagram.com/p/BRKh6ehlJi1
Awesome murals...
---
---
Tons of boutiques like Tortoise...
Shuhari Matcha Cafe...
A food truck festival every First Friday of the month...
And on and on. We mean, the pictures speak for themselves, but seriously—here you have one of the coolest and trendiest streets and areas in all of Los Angeles. It seriously is so fun to walk around here during the day (maybe before or after you visit the nearby Venice Beach), check out some cool stores and cute little boutiques, grab a meal, grab a delicious dessert, maybe even grab a drink, and take pictures in front of murals.
During night, Abbot Kinney is a great place to do a little bit of bar hopping with your friends and have awesome conversations and a good time overall. It's very hip and happening here, as they say.
Also, like coffee? 'Cuz Abbot Kinney Blvd. has your coffee. With great spots like Intelligicia, Blue Bottle, and Stumptown, you'll have awesome and eclectic choices of java for yourself to just chill, take in some caffeine, maybe get some studying or work in, and just overall enjoy the vibe that is Abbot Kinney.
Not good enough? Make a bigger day out of it. Go visit the awesome nearby Venice Canals and really impress your company. Because that's what you do. You impress.
Abbot Kinney Blvd. It's the place to be.
---
---