For the first time ever on Monday, August 21st, Los Angeles will NOT be sunny during the day due to the solar eclipse!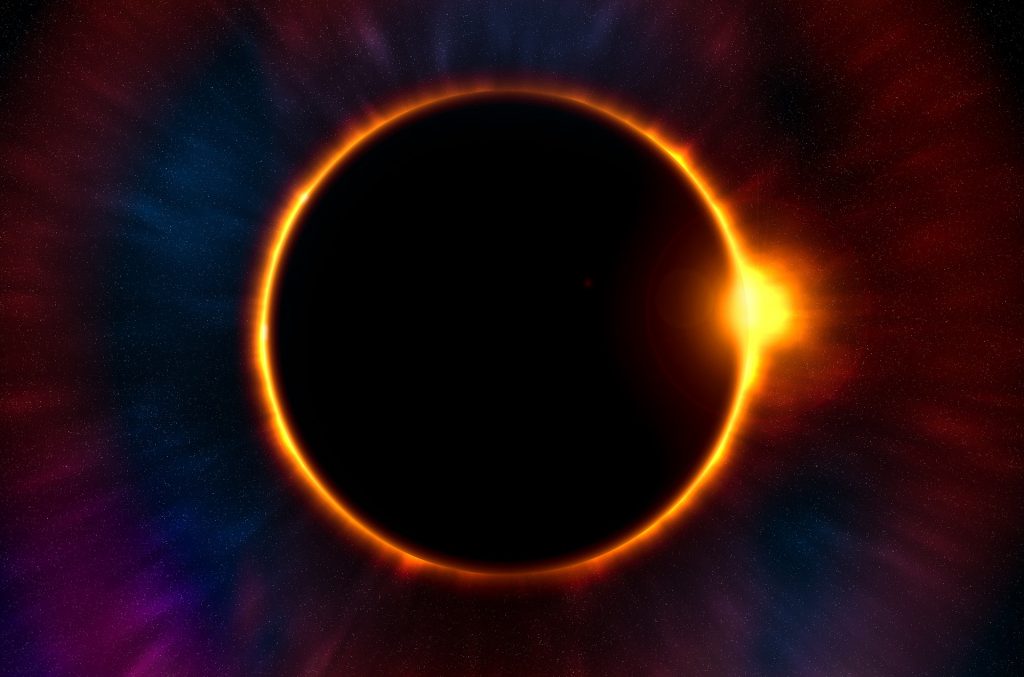 OK, that was a pretty bad joke, but it's still sort of true. A total solar eclipse will be partially visible in Los Angeles starting roughly around 10 A.M. and ending around 12 P.M. This kind of event hasn't happened in 38 years, so it's a big one.
[ALSO ON STUFF IN LA: Delicious and Cheap Ice Cream Sandwiches: Diddy Riese Cookies]
---
---
It's being billed as the "event of the century", in fact, and it better be—it'll only last up to two minutes for most places.
However, despite the moon effectively covering the sun, to view this sort of event you need the aid of solar eclipse viewing glasses so you don't burn your retinas halfway back to the Los Angeles mountains!
As if you
didn't feel cool enough, you now have solar bursts on your face.
---
---
Is that Lisa Simpson or the sun? We're not sure exactly.
However, if you weren't savvy and bought some of these official NASA-approved glasses ahead of time, don't worry—you don't have to become blind to watch the eclipse!
[ANOTHER VIEWING SPOT FOR THE ECLIPSE: The City Lights and Views of Griffith Observatory]
The LA public libraries, or the LAPL, has come to the rescue! If you're free, tons of branches across the greater Los Angeles area are offering completely free—since that's kinda what the library does—events to view the eclipse in a totally safe manner! Bring yo kids, bring yo wife!
A complete list of participating branches:
Each library will have organized activities and a nice viewing area to go along with some glasses. Check into each individual branch for more details on the event and to make sure you are covered–both figuratively and literally–for the event.
This is a great learning opportunities for children, teens, and adults alike so don't miss out on the "event of the century"!
---
---