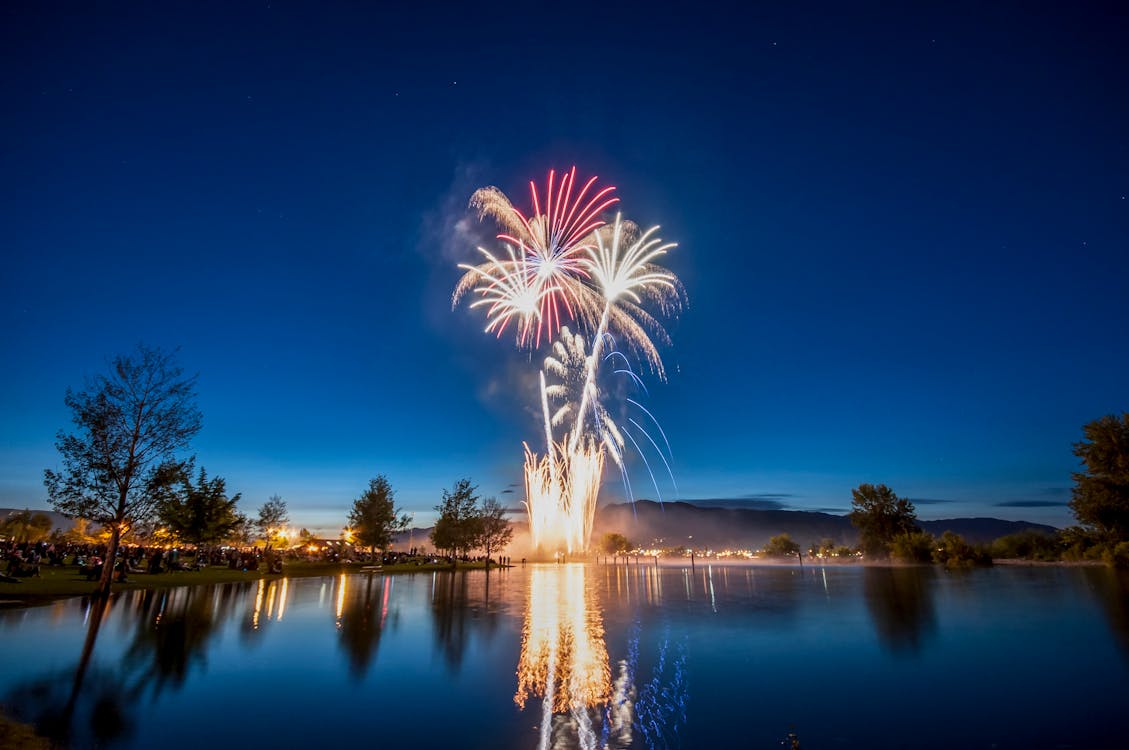 Artesia
Festivities from 4 PM to 10 PM at Artesia Park and Albert O. Little Community Center. In Google or Apple Maps, you can put in 18750 Clarkdale Ave., Artesia, CA 90701. There's a live concert at 6 PM, and fireworks start at 9 PM when it's nice and dark.
Camarillo
Go to the Camarillo Premium Outlets and watch the show from the parking lots. Totally free. The fireworks start at 9 PM and will last precisely 18 minutes, which is kind of funny. Parking is first-come, first-serve, so don't get there last minute.
Fireworks will also be visible from surrounding areas, so the outlet parking lots aren't a total must. To listen to an accompanying soundtrack, tune in to 95.1 KBBY on your car radio.
El Segundo
From 5 to 9 PM at Recreation Park (401 Sheldon St), there is live music, food booths, and then finally a fireworks show. You'll need a wristband, and those will be $5 a pop for El Segundo residents and guests and free for kids 2 and under. Doesn't seem like it's too open for non residents without an El Segundoite helping you get in.
Huntington Beach
Fireworks begin at 9 PM on the Huntington Beach Pier (325 Pacific Coast Highway). Reserved pier seating is available but for $25. VIP seating goes for $40. Pier seating likely will sell out fast, so if you want to watch, you may be able to from the beach.
Long Beach
Watch the fireworks show at the Long Beach waterfront. Totally free. The show starts at 9 P.M. To watch, you can go to the downtown waterfront, including the Lions Lighthouse for Sight, Shoreline Village, Rainbow Harbor, and Marina Green.
Los Angeles
There will be a 4th of July Block Party in Grand Park from 4 PM to 9:30 PM. There will be a bunch of interactive multi-media art as well as food, music, dances, and more. Fireworks will feature over Jerry Moss Plaza at The Music Center.
Public parking will be available at The Music Center (135 N. Grand Avenue, Los Angeles, CA 90012) and Walt Disney Concert Hall (111 S. Grand Avenue, Los Angeles, CA 90012) at a flat rate of $9 per vehicle.
Marina Del Rey
Fireworks are free and will be launched over the marina. Viewing areas will be Burton Chace Park, 13650 Mindanao Way, and Fisherman's Village (13755 Fiji Way). You can also see the fireworks from Playa Vista and Dockweiler Beach, where there will be some bonfires going on. The show will last 20 minutes.
Monrovia
The fireworks will be at 9 PM at Library Park (321 S. Myrtle Ave). From 7 to 8:30 PM, there will be live entertainment by Cold Duck, a Latin band.
Pacific Palisades
Gates will open at 6 PM for the fireworks show at 9 PM at Palisades Charter High School (15777 Bowdoin St). In the meantime, there will be plenty of food trucks to hold you over. You won't be able to bring any chairs, food, or drinks — just a blanket to sit on. After all, you'll be sitting on the football field. Also, it's $10 for this event and free for kids 6 and under. Importantly, no ticket sales at the gate — you'll have to buy your tickets online here.
Pasadena
Watch fireworks and more at Rose Bowl Stadium for the 96th Annual Americafest. There will be a TNT Freestyle Motocross with a thrilling, high-flying thirty-minute show as well as a musical performance by Drake Milligan. Kids 5 and under are free for general admission tickets, and kids 2 and under are free for reserved admission. Tickets start at $20 and go up, and parking starts at $45. To buy tickets and learn more, click here.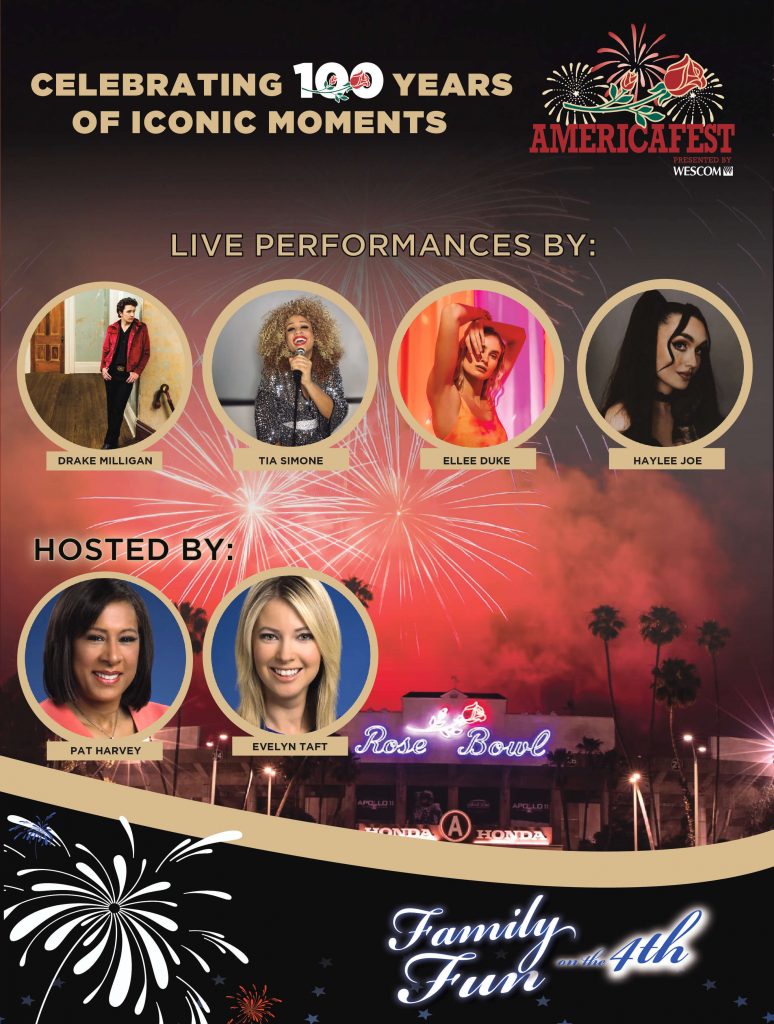 ---
---
Porter Ranch
Shepherd Church is hosting a 4th of July Spectacular with a fireworks show at 9 P.M. You can use the parking areas around the church. The address is 19700 Rinaldi Street.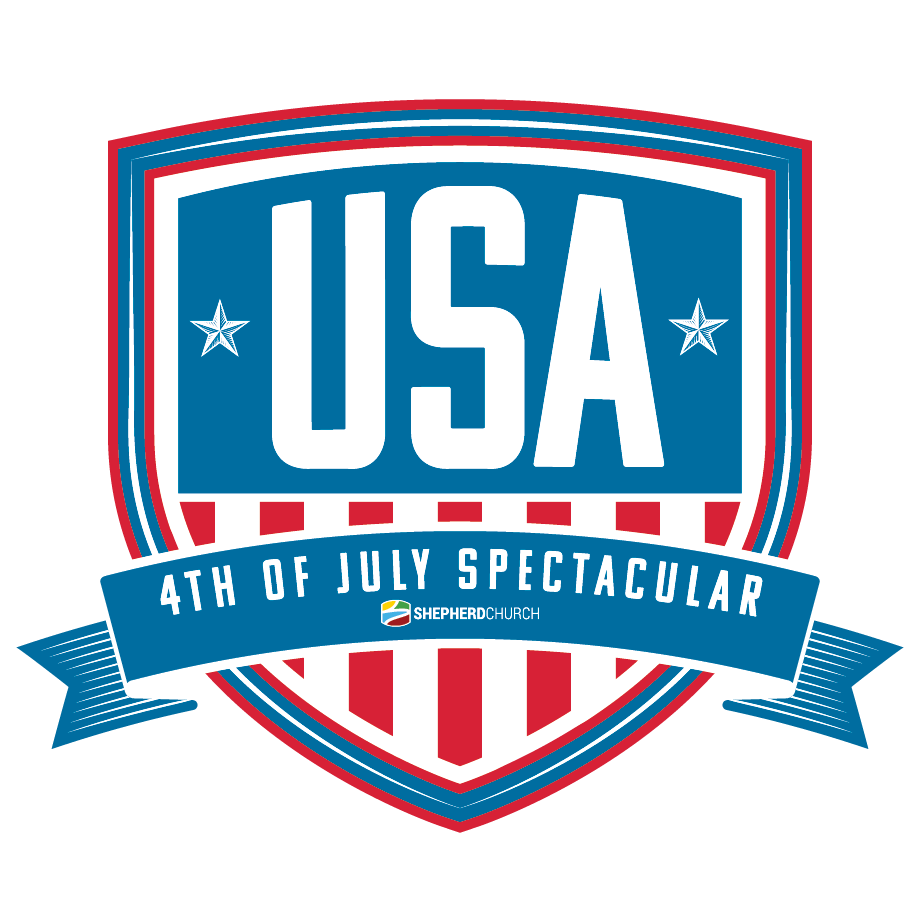 Redondo Beach
Go to Seaside Lagoon (200 Portofino Way) for festivities from 12 PM to 7:30 PM. Fireworrks will begin at 9 PM. Admission is first-come, first-served, and will be $8 for adults and $6 for kids. Parking is $20.
Rosemead
Festivities at Rosemead Park (4343 Encinita Ave) are from 12 PM to 10 PM and include carnival rides, games, music, food, and more. La Sound Machine will perform from 6 PM to 8 PM. Fireworks will start when it's dark.
---
---
San Marino
The event at Lacy Park (1485 Virginia Road) has entertainment and food booths, and fireworks will begin at 9:05 PM. Day-of-sale wristbands are $20 for residents and non-residents alike. Kids under 2 are free. More details here.
Torrance
You can watch a fireworks show from the parking lot at the Los Angeles County Court House (825 Maple Avenue) or at the LA Galaxy Sports Complex (555 Maple Avenue). Bring a blanket to sit on. At the LA Galaxy Sports Complex, which is a synthetic turf sports facility, the field lights will be on from 7:30 PM to about 5 minutes before the fireworks begin, and they'll turn on right after the show so you can leave safely. Everything is free, but show up early to maximize chances of getting in.
Valencia
Fore those in the SCV, you can watch the fireworks display at 9:15 PM at the Westfield Valencia Town Center (24201 Valencia Blvd). Tune in to an accompanying soundtrack on 98.1 FM or 1220 AM.
Westlake Village
Event and fireworks at Westlake Village Golf Course (4812 Lakeview Canyon Road). Food, music, and activities available. Event begins at 5 PM with beer and wine available to purchase. Offsite parking available off Townsgate Road & Lakeview. Fireworks can be seen from the Westlake Village Golf Course or Calvary Community Church. There will even by a plane flyover by the Condor Squadron.
---
---
Woodland Hills
Free admission. Reserved seats are $20, and reserved seats with parking $35. VIP backstage seating and parking is $100 if you want that. At Warner Park (5800 Topanga Canyon Blvd). The event begins at 6 PM and will have The Convertibles performing.
---
---