A massive food court that verges of hip and urban, Grand Central Market is the perfect place for foodies.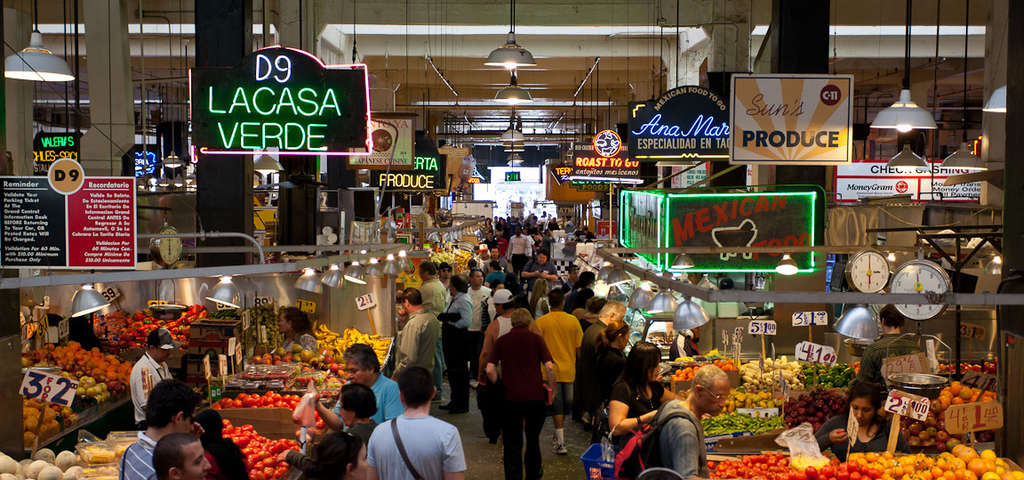 STUFF TO DO IN LA | DOWNTOWN LOS ANGELES | GRAND CENTRAL MARKET

Where: Grand Central Market, 317 S Broadway, Los Angeles, CA 90013
What: Food hub, photo op, hip, historic
When: Year-round
How Much: Free to walk around,
Parking: Parking garage
You know what's fun? Food!!
You know what else is fun? A lot of options in one place. It's why malls are fun, it's why "The Bachelor" is fun, and it's why Grand Central Market is fun.
Simply put, Grand Central Market is a hip yet historic marketplace-like gathering of restaurants and eateries. Some very popular spots include:
Eggslut!
Press Brothers Juicery!
Eggslut AND Press Brothers Juicery! (Sorry, we had to—it's a great combo)
McConnell's Fine Ice Cream!
...and much much more!
So whether you're feeling like egg sandwiches, squeezed juice, ice cream, Chinese food, Mexican food, burgers, sandwiches, beers, wine, or literally anything else, Grand Central Market is the place to be.