---
A large book and record store that sells both new and used materials and also features several iconic photo opportunities.
---

By Sophisticated Symon
Ah, bookstores. I remember when I was a kid, and I used to go to Barnes & Noble or Borders, grab a book, and then just sit there. In a way, bookstores were kind of my babysitter.
It's sad but it's just the reality that bookstores are a dying breed. Today, I'm going to be writing about a bookstore in Downtown Los Angeles where the name is all too fitting: "The Last Bookstore".
The photo ops
First of all, I'm just gonna get it out of the way. Yes, this is the bookstore where you see all the iconic pictures from.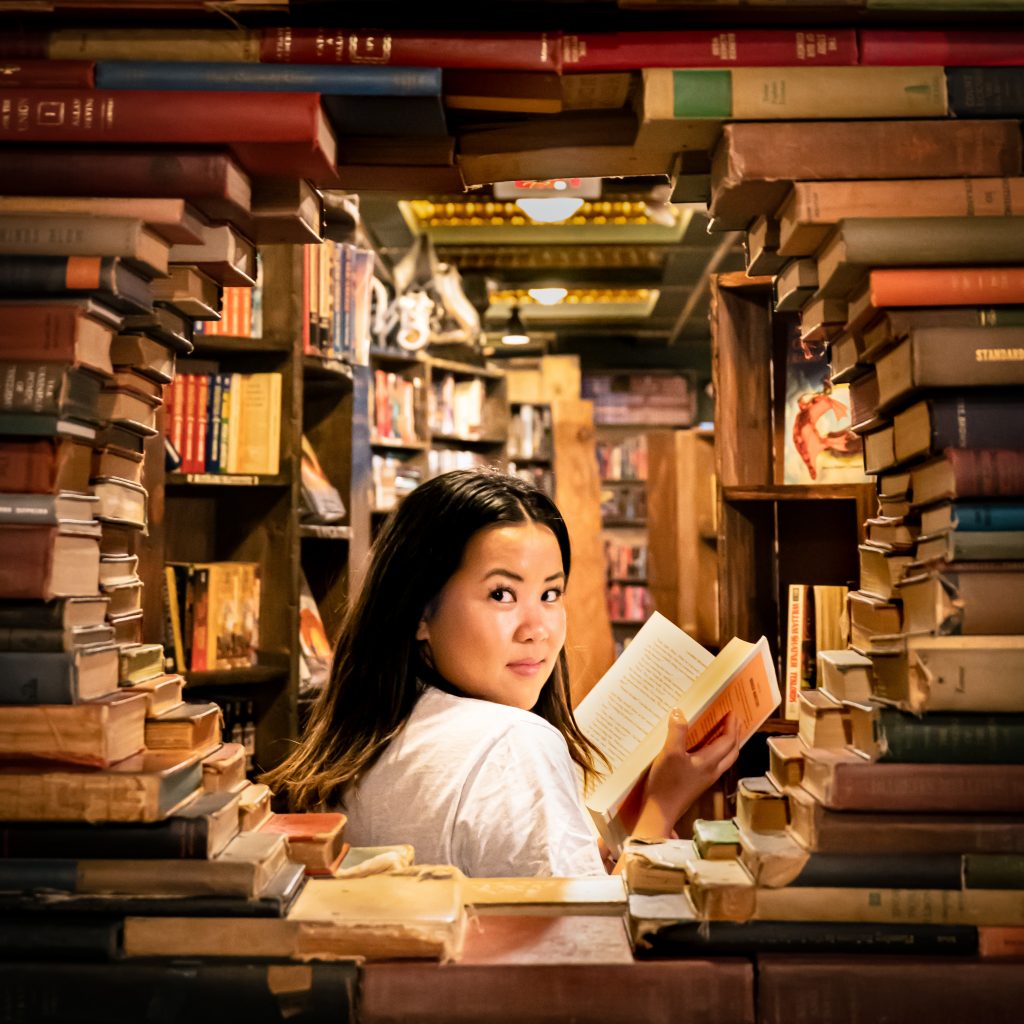 ---
---
I mean, this place is ridiculously photogenic. It's undeniable.
The books
What I just love about The Last Bookstore, though, is that it actually backs up its photo ops. Sure, they're absolutely awesome, but this store has a real indie feel and vibe. First of all, the selection is impressive--there are over 500,000 used books here, and new releases are easily found. Secondly, there are so many legitimate book lovers here like myself who are just reading and enjoying the vibe.
I get lost in here, and in a good way. The decor is magical in a sense. It feels inviting and warm. In some ways, it feels modern, but in others, it feels like a time capsule. It's tough to explain.
---
---

The labyrinth
Speaking of mazes, they have a labyrinth here. I think The Last Bookstore is a solid place to bring your friends, maybe your kids, maybe a date. It's fun just to walk around and is an experience.
---
---
Two floors, The Last Bookstore also features a coffee shop, art stores, couches to lounge in, typewriters, and so much more. It's hard to actually be bored in here.
The records
An underrated aspect of The Last Bookstore is its availability of records. I know a lot of people out there love vinyl, and it's neat that they supply them here. Some of them are as cheap as 99 cents, which is awesome. Something I like to do is just grab a selection and listen to them, maybe take some samples for when I produce some music. I really, really love and cherish The Last Bookstore for giving me that kind of experience.
Parking
There is no specific parking for The Last Bookstore. You'll have to find metered street parking or find the usual lots in DTLA. Make sure you're okay with how much you have to pay before you commit to them, though.
Featured Review
As we often like to do here, I will now show a review I found interesting about the place I wrote about.

Okay, hold up, is this guy Kevin Jones available to write for our website here? What a sick and detailed review.
Anyway, all in all, you don't have to be an English teacher equipped with a red pen and a penchant for correcting run-on sentences to enjoy The Last Bookstore; just a good old appreciator of the long-lost art of books will do.
---
---
---
---