If you're looking for a family friendly Halloween adventure, then look no further than Haunt O' Ween. We here at Stuff in LA were able to go and check it out and have a report for you on what to expect before coming.
---
---
---
---
Where is it?
Haunt O' Ween is in Woodland Hills, which is in the San Fernando Valley, and there it's in the Westfield Topanga & The Village Parking Lot. The address specifically that you can put into Google or Apple Maps is this:
6100 Topanga Canyon Blvd, Woodland Hills, CA 91303
---
---
---
---
What is it?
Haunt O' Ween is an event where you can walk through and experience tons of visual delights and just be in the thick of things. It's kind of like a haunted house without the jump scares.
It's 150,000 square feet–all outdoors–that includes trick-or-treating in the Town of Haunt O'Ween, pumpkin picking and carving, face painting, performances and games, Halloween-themed tunnels, a 40-feet merry-go-round, and 35,000 pumpkins on display. That's nuts.
There are also lots of performers dressed up to really get the Halloween mood going.
If you're looking for food and drink, there is also alcohol available to purchase as well as a Malibu Wines tasting garden as well as food available to buy from Umami Burger, Sam's Crispy Chicken, and LA Gente Taqueria.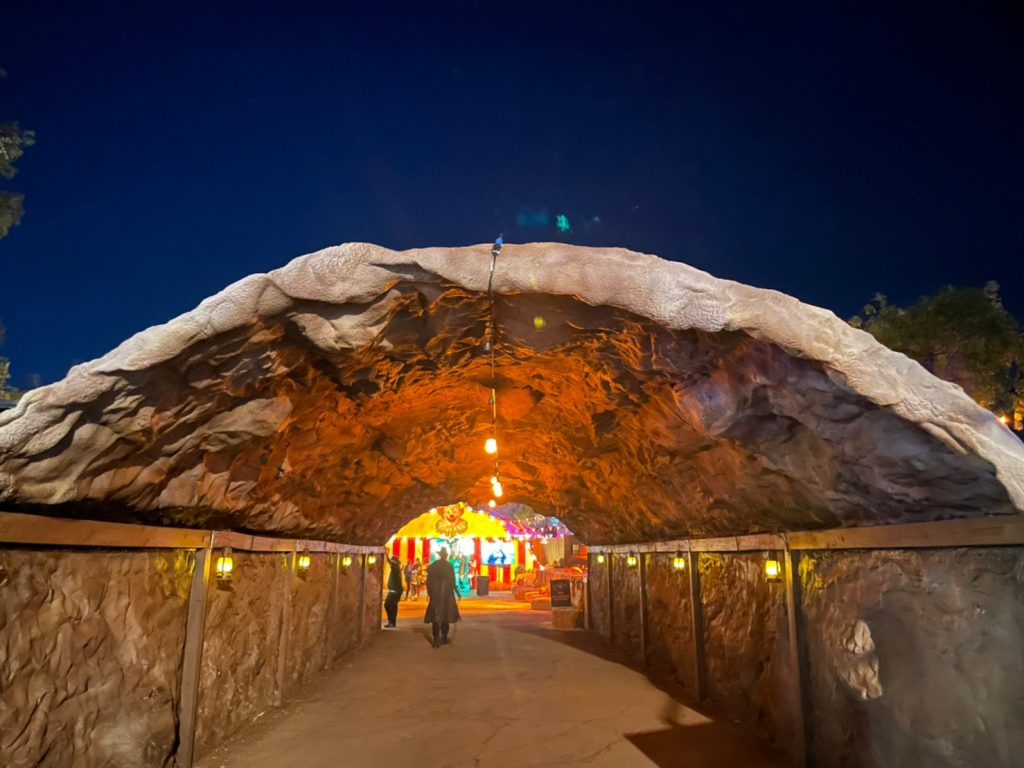 While Haunt O'Ween is great for kids–they'll love running in the hay mazes and in the pumpkin patch, for example–it's also a pretty good spot for adults with tons of treats to take in and lots of photo ops.
---
---
---
---
When is it?
Haunt O'Ween runs in the month of October 2021 until after Halloween Day. It's from 5 P.M. to 11 P.M. every single night in October.
---
---
How much is it?
Haunt O'Ween is going to be $35 per person. If you're in a group of 8 or more, make sure to take advantage of the group discount where tickets will be $31.50 each.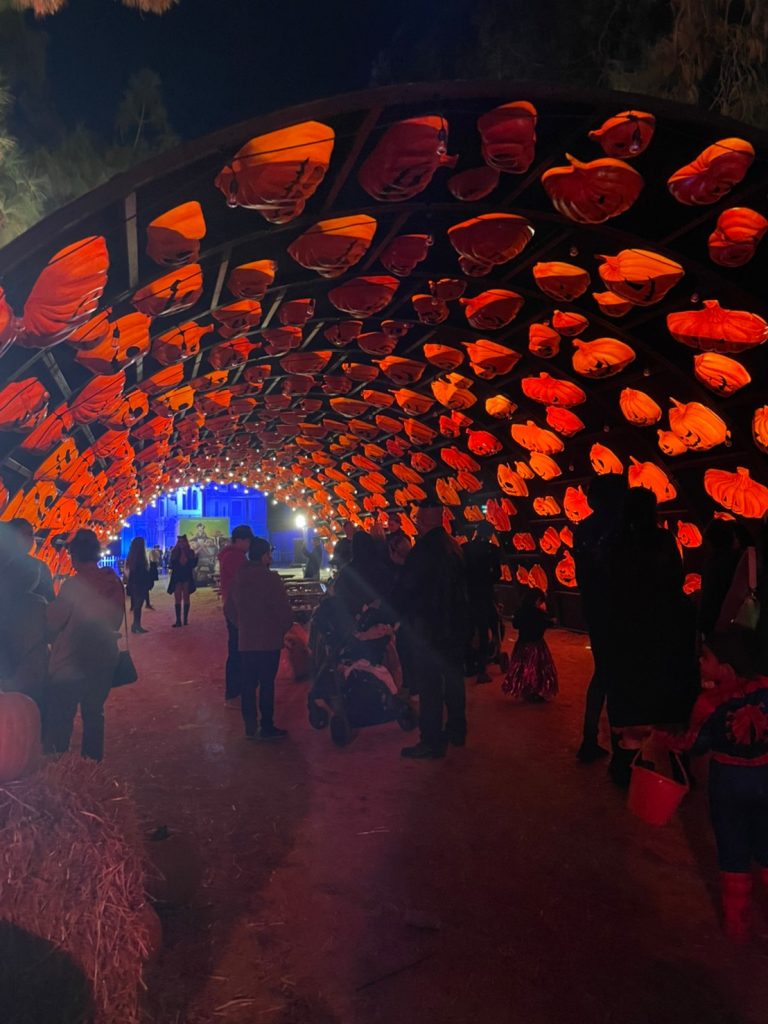 Kids under 2 are free, and it's also worth noting that all ages are welcome. This isn't just an adult-only spookfest but also isn't just little kids running everywhere.
---
---
How's parking?
Parking is pretty easy since there's ample parking for the Westfield mall already. You probably won't have any trouble finding a spot once you get to the Haunt-O-Ween area.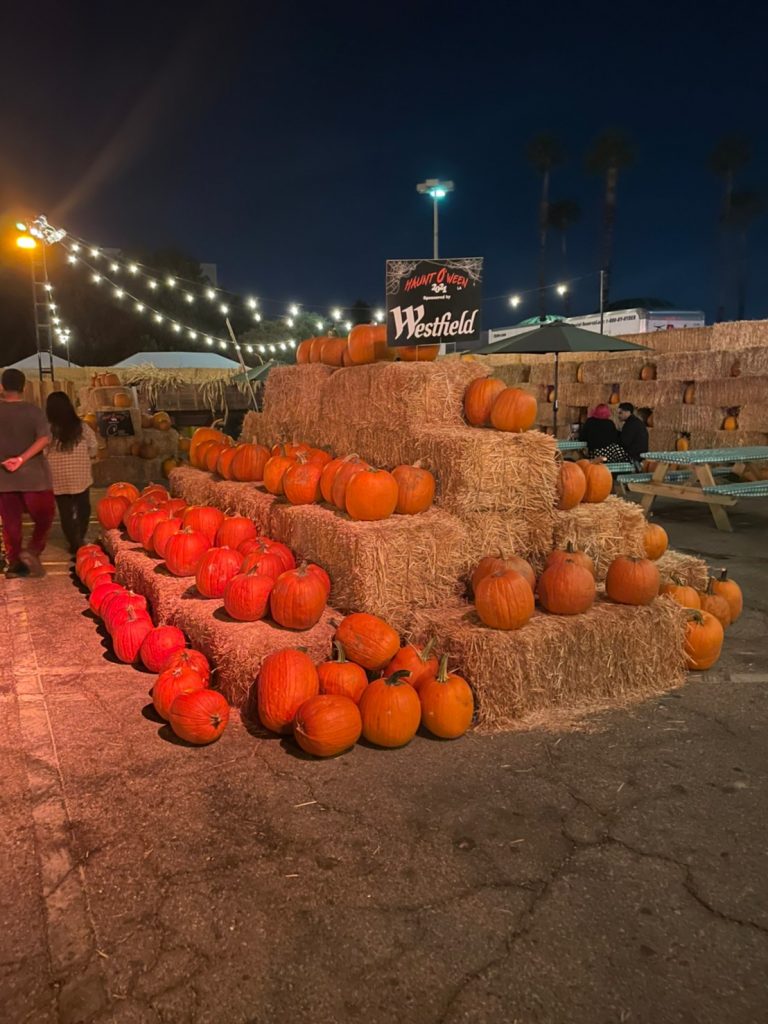 ---
---
Is it safe?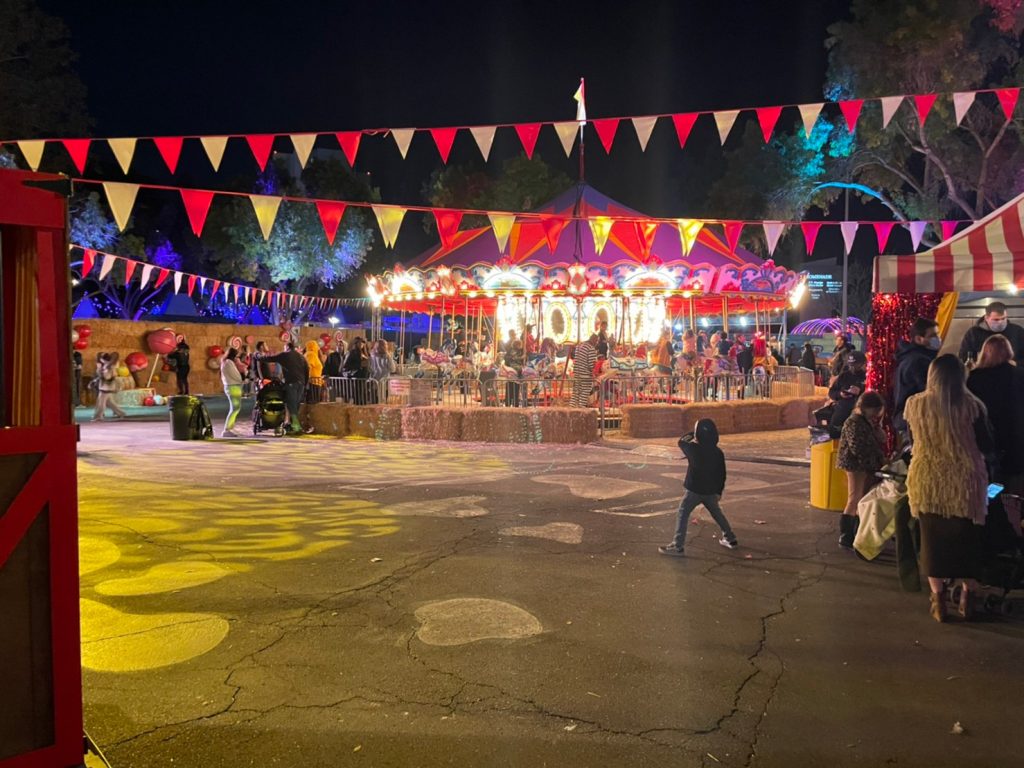 As you enter, you're going to go through a metal detector, so you'll have to take your items out of your pockets to be quickly checked by security.
Also, masks are strongly encouraged once you enter, and you'll have to sign a waiver beforehand as well that you'll want to give a read through.
Buy tickets
You'll be able to select your date and time.
---
---