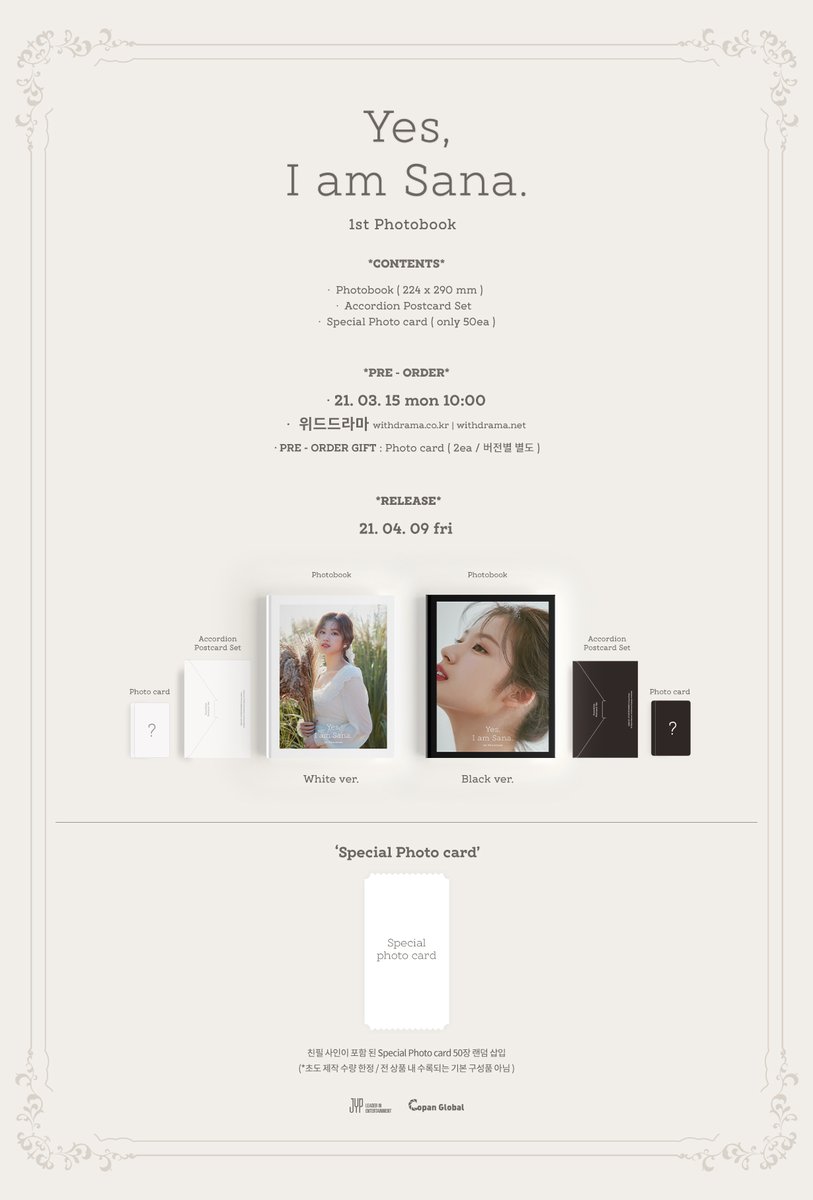 ---
---
By Torei Dei
---
It's another solo photobook for one of the TWICE members! Tzuyu and Mina had their awesome photobooks, and now Sana is extending the "Yes, I am _____" series with "Yes, I am Sana". This is awesome news because not only is Sana amazing, talented, and beautiful, but also because it definitely hints that we'll be getting books for all nine members if all goes well.
Pre-order begins on March 15 with the actual release on April 9, so now is a great time to plan early on how you're going to get your copy. Copies of Tzuyu's and Mina's are pretty hard to get right now, so if you want Sana's, I wouldn't really hesitate.
---
---
In this article, I will go over the ways that you'll be able to secure your copy of "Yes, I am Sana". I'll also be updating it as I find out about more stores and group orders.
As with previous photobooks by TWICE, there will be two versions. Sana's colors are black and white. As shown in the graphic above from TWICE's official Twitter, it will also come with an accordion postcard set (think of it like an accordion or a brochure in that it's folded onto itself and extends out) as well as a 2-photocard set. There are two sets–one for each version. There will also be 50–yes, just fifty–signed Sana photocards that will be randomly inserted into albums.
---
---
Once I have a better idea of pricing details, I can update this article to be a little more accurate with how much price and shipping will be for each option.
Update 3/15/21: I've updated the options with pricing details.
By the way, in the interest of transparency, I don't have any affiliate links or referral codes here or have any special relationships with any of the individuals or businesses. I'm just linking straight to where I get navigated to.
Lastly before we continue, if you know of any options that I haven't listed here (especially your favorite local Kpop shops that may be open to shipping; I really want to help those out!) then please DM me on Twitter or Instagram at the handle @toreidei, and I'll add them.
---
---
Kpop stores
A straightforward way of getting your photobooks, Kpop stores are a good bet with some pretty good prices. While there are many in-person options, it makes sense nowadays to consider online options especially with how easy it is to order.
WithDrama

On March 15, WithDrama will open their pre-order. Check back here because I will update this page with the link or just go to WithDrama directly and search for "Sana" or "Twice" and you should be able to find it.
Update 3/15/21: The links are up! So there is a special video call event option and a regular option. If you buy the video call option, then you have a chance to have a special quick video call with Sana.
Here are the links:
Looks like the global one shows a price of $36.11 USD plus shipping for the non-video call event one. It seems like WithDrama is charging an extra $25.00 per entry for the video call one.
For both, shipping can be quite pricy here depending on what country you live in, so you might want to shop around (specifically, if you live in the U.S., look towards U.S. shops, for example).
---
---
Ktown4u

Ktown4u is a legitimate retailer coming out of South Korea that ships to most countries. I live in America and ordered three Eyes Wide Open albums from them, and the process was really smooth. I just bought the items, put in my shipping information, paid via credit card, and a short while later the albums arrived at my doorstep. This is a pretty straightforward approach.
I don't currently see a link to pre-order, but after March 15 they should have one up and running. Check back here or check on their site directly to find it.
Update 3/15/21: The links are up! However, read on for all the details.
But wait! If you want to support the TWICE Fanclub project, then there actually is a discount for you.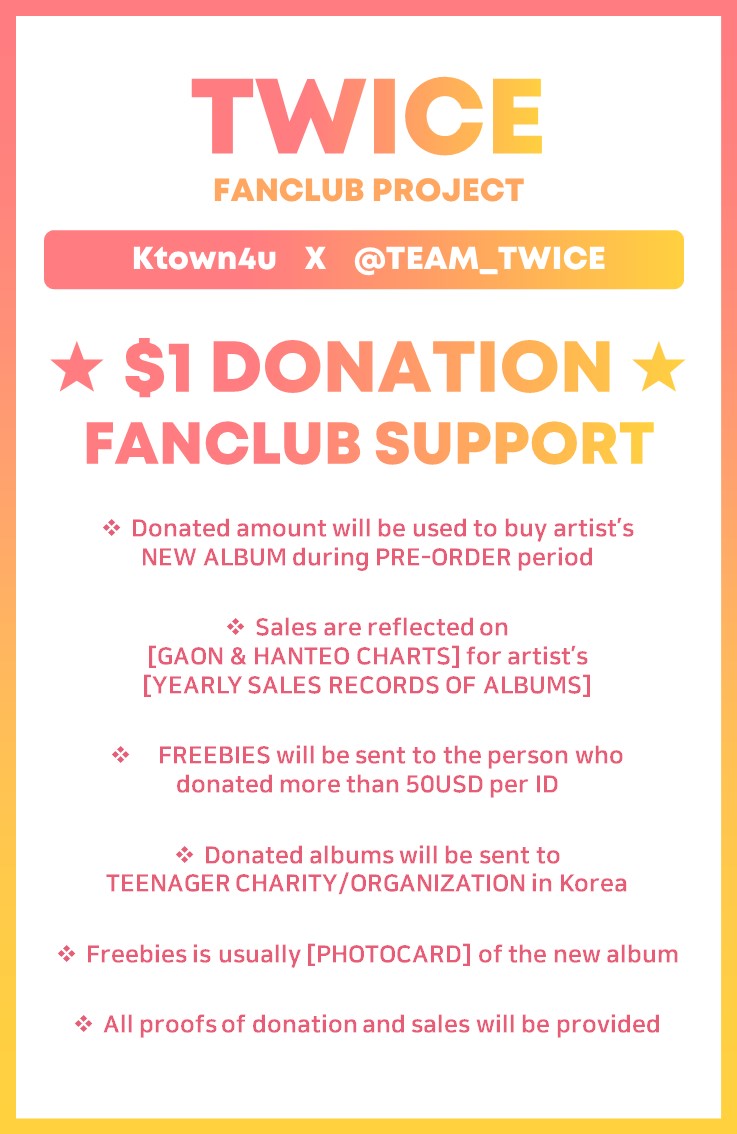 Check out these links as part of the TWICE new album event by @TEAM_TWICE:
Looks like those go for $29.80 USD plus shipping.
---
I can't write this article and not include this iconic moment in Sana history (shoutout Nayeon too for being a good sport).
---
---
Choice Music LA

Choice Music LA is a physical store inside a Korean mall in Los Angeles, California's Koreatown. I myself have been there, and it's a wonderful little spot for buying albums, posters, and books. They also have an online store which is pretty well-known and definitely reputable.
Choice Music LA only ships to the United States and Canada. If you don't live in one of those countries, then you can skip this section (unless you're really curious as to pricing information!).
UPDATE 3/15/21: The links for pre-order are now up! Prices are $54.99 plus shipping for one and $102.99 for a 2-book package. Since Choice Music LA is in the United States, this may be a good option for those who live in America. You can add Sana's photobook to your cart, and it should estimate shipping for you before you actually commit and buy it.
Click below to go straight to the site.
---
Fan group orders
Here's another solid option that could end up cheaper for a lot of people due to shipping costs being lower.
What a lot of fans do in K-pop is help put on group orders. Essentially, one person sets up a form (usually a Google form) where you can put in your shipping information and also what exactly you want to order, and the same person (after they get your payment on what is usually PayPal or Venmo) collects all the orders and makes one big order in their name. They then receive all the goods and then pack and address it themselves (it's pretty amazing they take the time to do this, since pretty much all of them aren't making any profit) to be sent to buyers.
It's been a while since we last saw a picture of Sana, so let's fix that real quick.
No Sana No Life.
Why do they do it?
There are various reasons why the organizers of these put on group orders. Sometimes, they just want to help support the artist(s) and see that opening a group order is a good way to get people to buy things.
Often, there is a shipping or bulk discount that they get from the supplier, and so the more orders they get, the cheaper the price can be.
Sometimes, they're trying to get some special limited edition item involved in the order, and so with more orders, the more chances they can get it.
Almost always, though, they're just being nice people and helping the community out by doing so. I find that they're usually big fans of the artist(s) and just genuinely want to do something nice for others to be known as a trusted figure in the community. For albums, many also offer unsealed albums for cheaper and then also unsealed albums with photocards of buyers' favorite members in groups.
Having said that, you're going to want to verify that you're ordering from a trusted group order. It's hard sometimes to be totally certain, but there are a few that I am quite confident in, and I'll list them below. Of course, I can't vouch personally for every single one of these group orders. Definitely check out their "proofs" section if they have one to see other transactions that they've done, or just generally see the level of interaction they've had across their social media accounts. This goes for trading and buying online in general, but if they have basically no activity and no proofs at all, it's not a very good sign.
With any group order, know that you're dealing with a real human fan, and something could theoretically happen in shipping or something to your order. They won't have the full force of a company behind them to help, so make sure you are comfortable with whatever policy they have outlined. Also, while I trust the following, I can't be liable if something happens (honestly, that applies for the big stores too!). If you're uncertain, reach out to them or check their FAQ's if available; they're nice folks and I bet would be more than willing to help out.
Now, let's go over some fan order options that are currently out there. I'll update this article with more options as they arise.
---
---
The man behind Sqkpop is none other than Sam Quach, a lawyer in San Francisco who is one of the most prominent American ONCEs out there. He's very well-known for his YouTube channel ("Hey guys. This is Sam."–classic) and for his group orders–I myself bought Eyes Wide Open (yes, I bought 6 copies…Couldn't help myself) from his group order.
For Sqkpop's group order, click here to see the link in his video description. I won't link directly so that you can see it comes right from his official account (be careful of random Google forms you find on the internet in general!). The video is also above, so you can click there and go straight to the video in your browser or YouTube app.
Sam only ships to USA addresses right now. The books would end up being $75 each or $145 (he's warning that this may be a little higher, but he'll be able to confirm when prices are released) for both, and that's including tax and shipping.
With this option, note that the albums will come unsealed. The accordion postcard set and the 2-card photocard set will be included, however.
The deadline to preorder with Sam is March 30th at 12:00 PM PST.
---
---
Linh a.k.a. @breaktzu.trades looks like a ONCE who's used to doing group orders. She specifically has an IG highlights section for group orders as well as for proofs. She is USA-based and ships only to the United States.
In her post, she says that the books will be $32 each, not including shipping.
usa group order —
🤍 YES, I AM SANA 🤍

3 payments (photobook + split ems + domestic)

♡ price: $32 + shipping

♡ deadline: march 28 (subject to change)

♡ photobook, accordion set, preorder pcs

comment which version you want

closing first batch at 15
count: 5

*joiners will be raffled to have domestic shipping covered by me 🙂
Contact her directly if you're interested; she also is on Twitter as @tzuytonin (I'll give you one guess as to who her bias may be).
As with Sam, the photobooks will come unsealed but with the accordion set as well as the 2-card set.
Her deadline is March 28, which is subject to change. She is closing her first batch at 15 orders, and as of 3/15/21, she has 3 orders in.
---
---
Selina a.k.a. @wishingsana is also holding a group order, and she also has proofs.
She says that her prices will be $33 for 1 version, $65 for both versions (not including shipping). Shipping will include shipping from Korea and then shipping to your home, so it'll be three total payments. She also says that she will be having a giveaway for group order participants with the details being in her form. To find her form, navigate to her Instagram (again, I'd link it, but it's much more safe to go through her page directly).
The deadline to order with @wishingsana is March 30th, 6 P.M. PST (she warns that it may end sooner, so it's better to secure yours earlier).
---
What else?
Hmm, not really sure except that it's been a while since we saw Sana, so here's some SaiDa for you:
Speaking of that picture, I just want to say that I love every single Time to Twice. So fun to see the girls have fun doing random things, and shoutout to the editors for really making things even funnier.
Again, I'll update this article as time goes on with what I find out, and thanks for reading! I like to write mostly about TWICE and NiziU and am trying to deliver good content that isn't clickbaity, so give me a follow @toreidei on Twitter and Instagram if you want! Have a good day!
---
ALSO BY TOREI DEI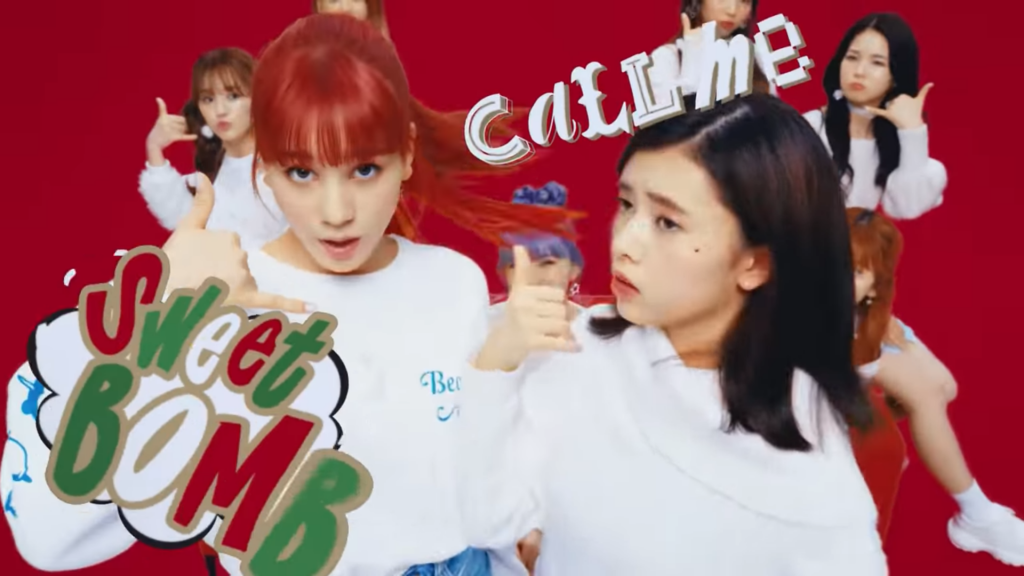 NiziU – Sweet Bomb! – Lyric Breakdown and Fan Review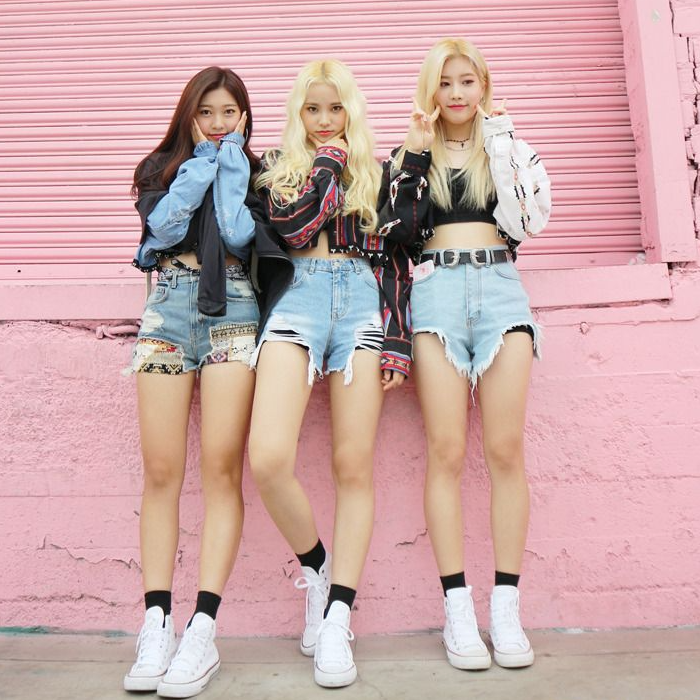 Los Angeles Filming Locations for LOONA/ODD EYE CIRCLE's Girl Front
---
---
---