---
Beautiful architecture in DTLA near Little Tokyo for a concert hall featuring the LA Phil.
---
By Sophistcated Symon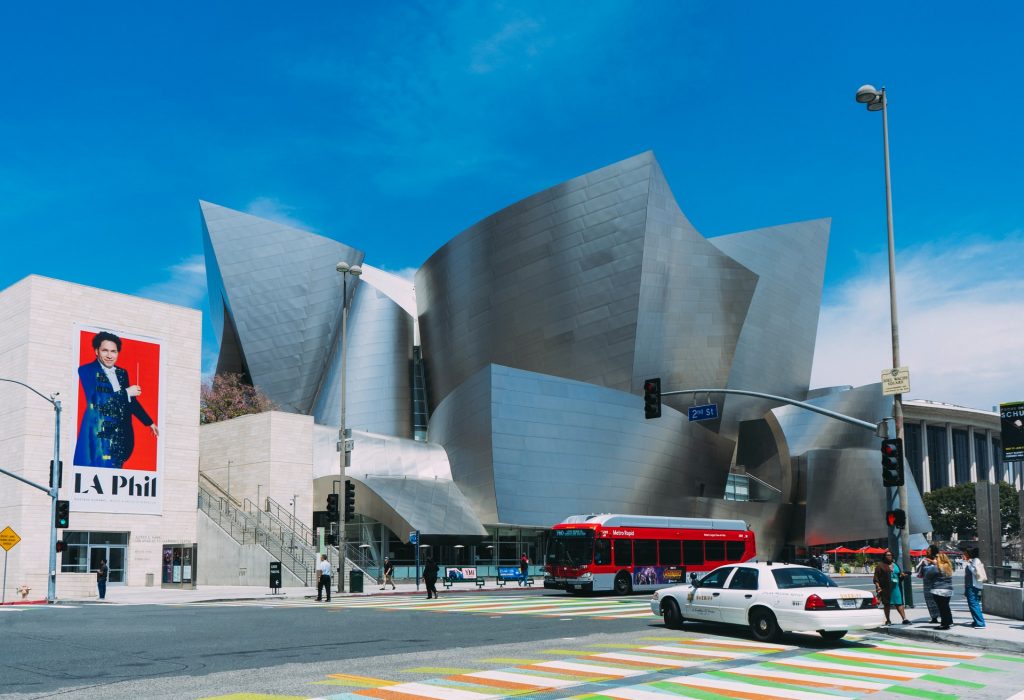 Whether you grew up with Mickey Mouse, Cinderella, or Elsa, Walt Disney has undoubtedly played a role in your life through his own works as well as the works of his colossal namesake company, Disney.
Honoring his whimsical creations is the Walt Disney Concert Hall, which features incredibly modern and stunning architecture as well as awe-inspiring performances in classical music.
The architecture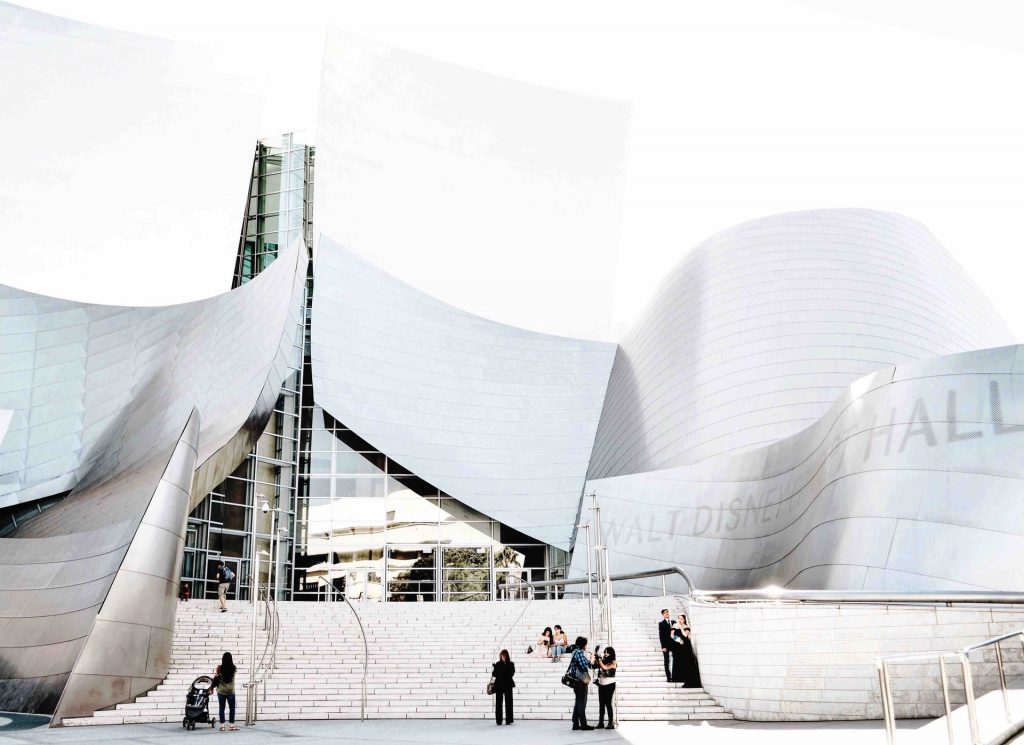 ---
---
As you can see, the shiny silver exterior juts into the beautiful LA sky, reflecting sunshine in all directions. This makes Walt Disney Concert Hall a perfect location for photo ops and photo shoots–whether it's the stairs in front of the assorted nooks and crannies all around, it's very difficult to get a bad shot here.
As you can see, it's absolutely perfect for photo shoots.
---
---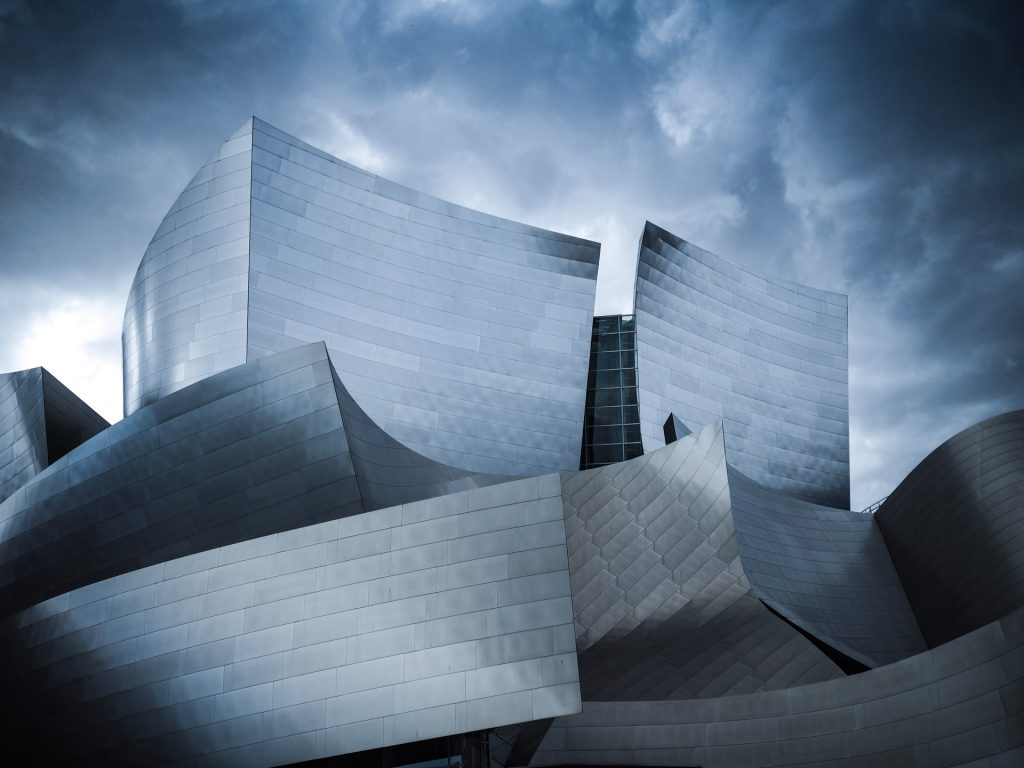 ---
---
Also, see if you can go on a little adventure. Try to find "A Rose for Lilly"—a tribute to the Hall's first ever donor! Fun fact: the movie "Her", about a lonely man named Theodore who falls in love with his computer, had a date scene filmed here at Walt Disney Concert Hall—with "A Rose for Lilly" prominently displayed!
The LA Phil
For those inclined to classical music, and even those who aren't, it is a must to see and listen to the world-class Los Angeles Philharmonic (or just LA Phil for short) that performs at Walt Disney Concert Hall. The best of the best, they put on grandiose shows with remarkable acoustics–and best of all, the shows won't break the wallet thanks to special pricing on Casual Fridays (with free beer and mingling afterward for those of age!), day-of tickets, and other special offers such as group deals.
Price
Free just to take pictures outside. For the LA Phil, $10-20 for student insiders and rush tickets, $20 special days, and varies higher for other days (performances).
Parking
You can find street parking (pay attention to meters and signs), but they also have parking for a fee.
The Walt Disney Concert Hall is a gem of Downtown LA and is a must-visit for not only visitors but also locals; it's a venue that more than does justice for Mr. Walt Disney himself.
---
---
---
---