---
A very uniquely LA beach with street performers, vendors, street basketball, and honestly, so much more.
---
By Aesthetic Andie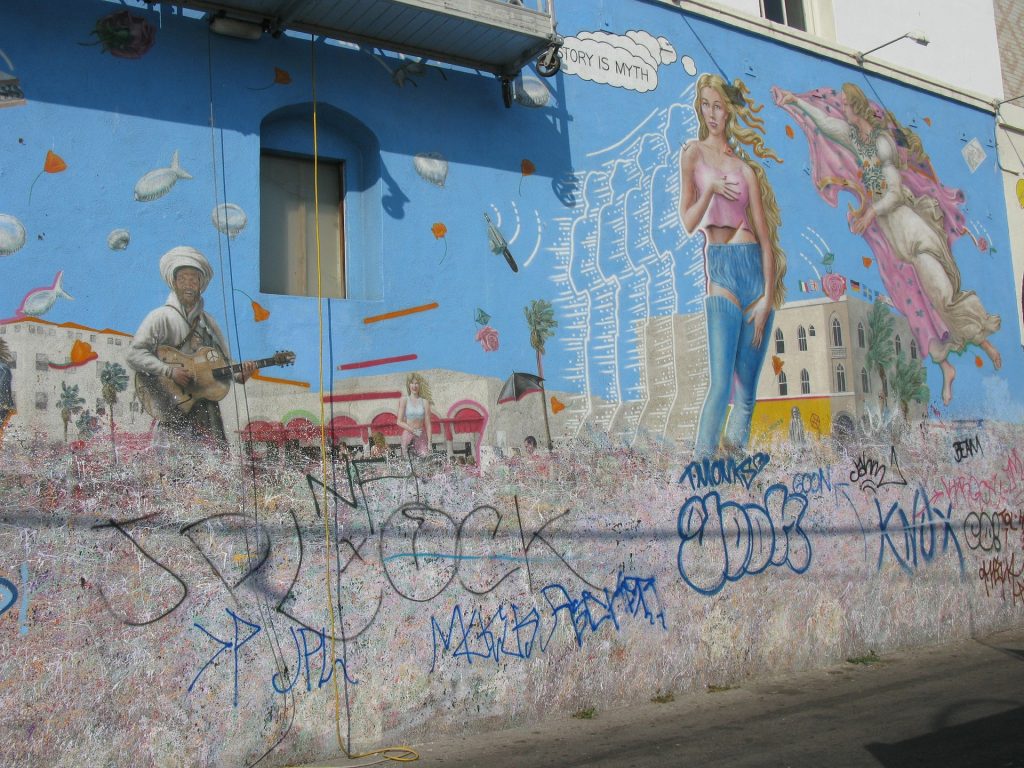 Venice Beach is one of the most unique beaches you could ever visit, and it's not really because of the beach itself.
To be honest, the beach itself is probably just okay: in my opinion, it's pretty densely packed and can get a little cluttered as a result, so it's not one of those beaches where you go for peace and isolation. It's more if you just like to be at a very happening beach.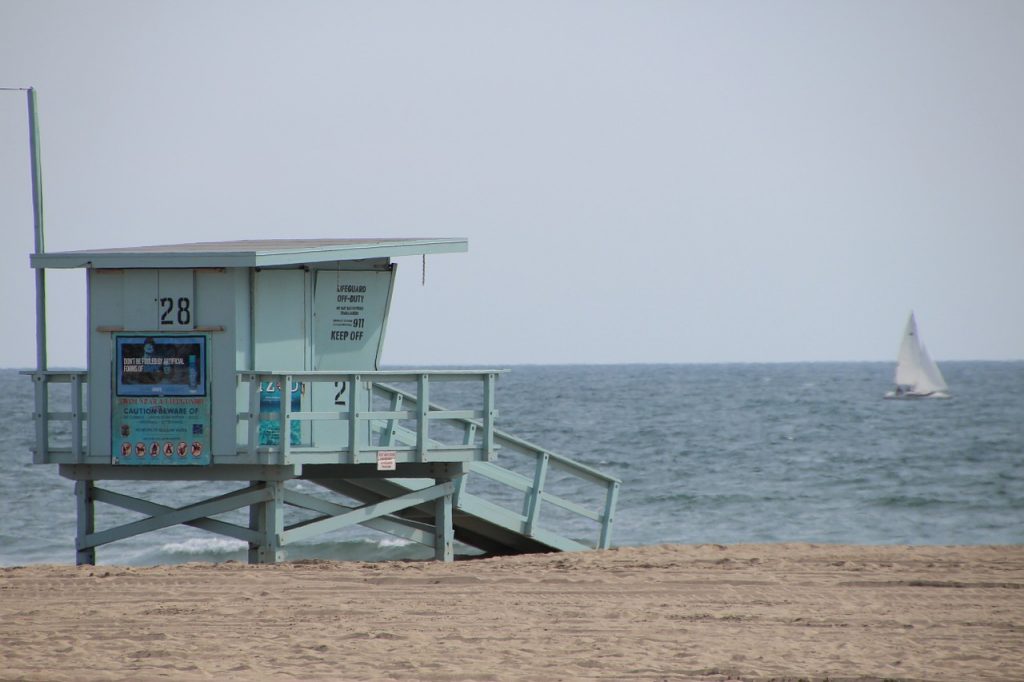 What's it known for?
The Boardwalk
What is really interesting about Venice Beach is the area around it. It has an extremely eclectic group of people that frequent–a good amount of which are homeless–and you just sort of get the vibe with all the fortune tellers, marijuana t-shirts, random vendors selling things like sunglasses, and street performers that are all around and will literally be there every single time you go.
---
---
As with most touristy places, be careful of any scams. This includes people trying to hand you stuff and also any sketchy vendors.
I remember going here when I was a kid and buying a green "1up" t-shirt that had one of those Super Mario 1up mushrooms on it. That's probably one of my fondest memories here, and I think I actually still have that shirt, if you believe that.
The boardwalk itself closes at midnight and opens around 5 A.M., which is probably good since I don't think you wanna be there during that time anyways.
---
---
The Sign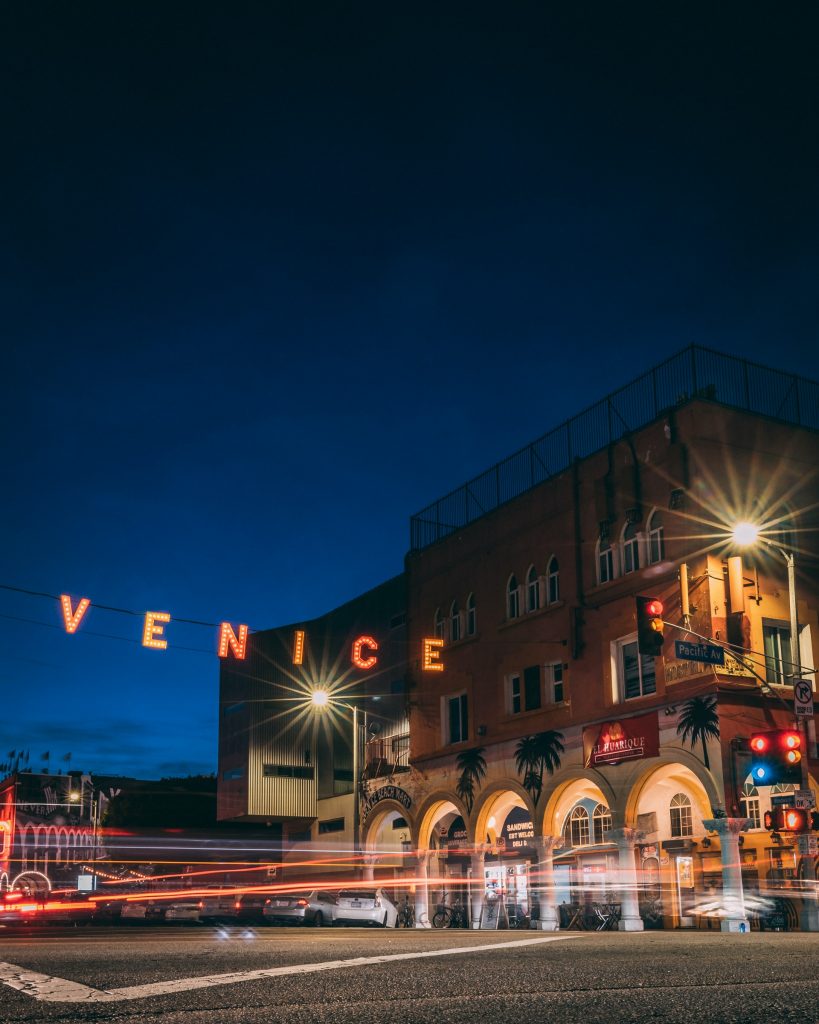 That sign is absolutely iconic, and if you haven't seen it, then…Well, it doesn't really say anything specific about you because it's not great to talk in blanket statements. It's a good photo opportunity for visitors from afar.
Skating, rollerblading, and biking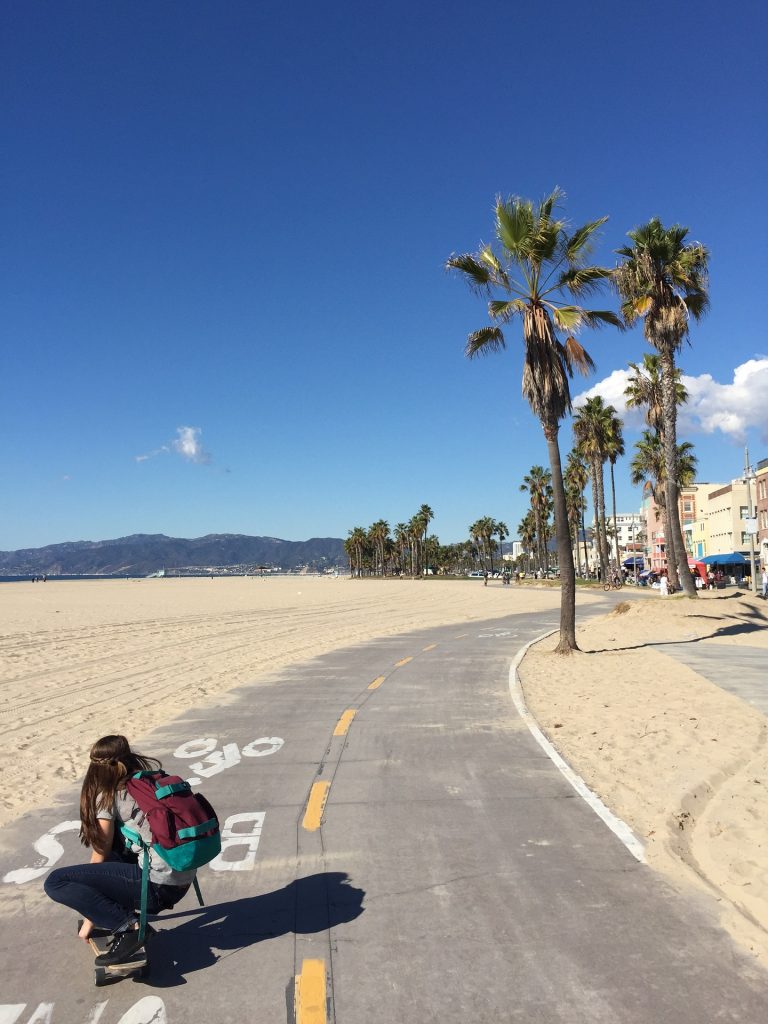 There are a lot of skateboarders and bikers who cruise along the walking paths, so be careful. Some of them are good at weaving in and out of pedestrians, and some just aren't. I've seen collisions happen here from time to time. There are a lot of places where you can rent bikes, so definitely keep a lookout if that's something you want to try.
Pickleball and paddle tennis
What's also pretty intriguing are the little pickleball courts where you see people playing what seems to be the funnest sport on the planet. Some people call it paddle tennis too, but in this website's heart, it's honestly pickleball and will always be pickleball. You're totally allowed to go in for free and play if you have the equipment.
Outdoor basketball courts
Beyond pickleball, Venice Beach is pretty legendary for its outdoor basketball courts. You see tons of street ballers here regularly cooking each other up. It's actually pretty impressive how skillful some of the guys are, and you often see Venice Beach pop up in YouTube videos of people showing their stuff in unique ways (stuff like "Former D-1 Basketball Player STUNS in Pickup" or "Spiderman COOKS Random Ballers" are honestly a dime a dozen, it seems).
Muscle Beach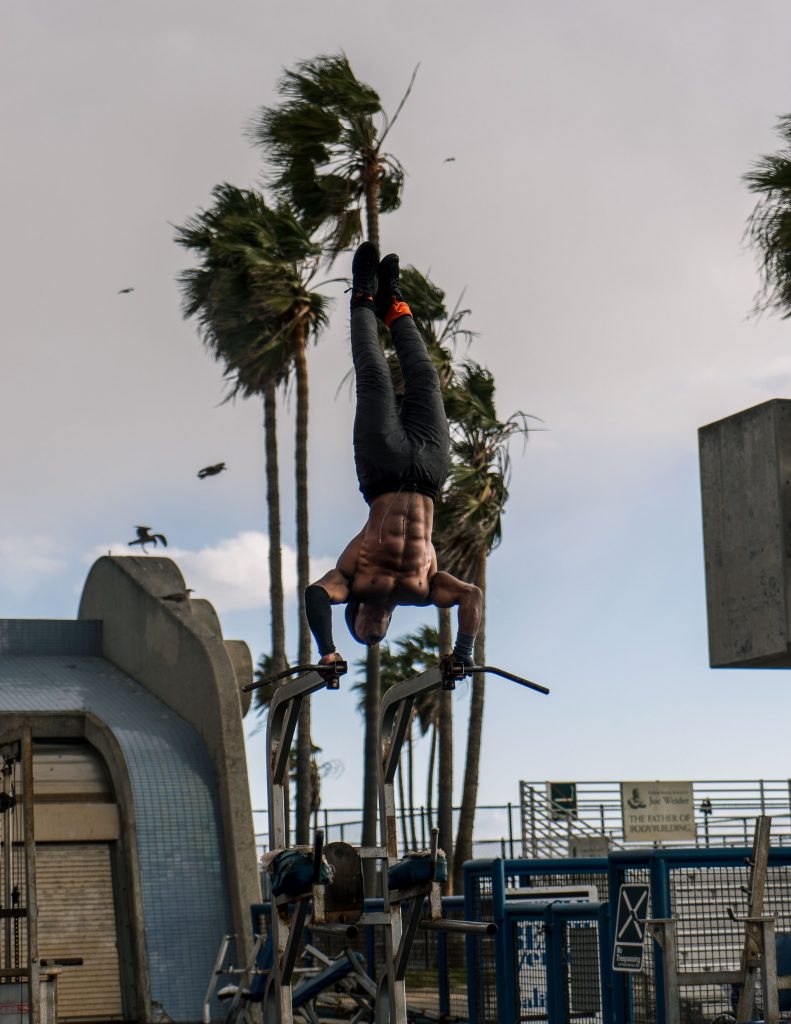 Venice Beach is also known for Muscle Beach, which is basically an area that has a bunch of weightlifting equipment that incredibly buff people use. These people know a huge crowd will form to watch them work out, and that in itself is kind of awesome and specific to Venice Beach. If you want to work out there, it's $10 for the day, $50 for the week, and $180 for the year. That's honestly not that bad, assuming those prices are updated (the website seems like it was last updated like 10 years ago, but I think those are about right).
The Pier
The pier is a pretty good place to talk pictures underneath, and it's not bad to walk on it either. You'll most likely see some fishermen which is always kind of interesting, and you can fish there too if you're so inclined so you can be the one who is kind of interesting.
Parking
Street parking is all over the place, and the further from the actual sand, the easier it will be to find it. This is our first recommendation if walking is a problem. There probably be meters and definitely will be time restrictions, so make sure you're following all posted rules. Beyond that, there are some private lots which will set you back anywhere from $10-$30, with $10 being absolutely a steal, but they can be convenient if you choose that route.
Google Review Highlight
This is quite accurate, all the way down to "It's a place alright."
---
---
---
---