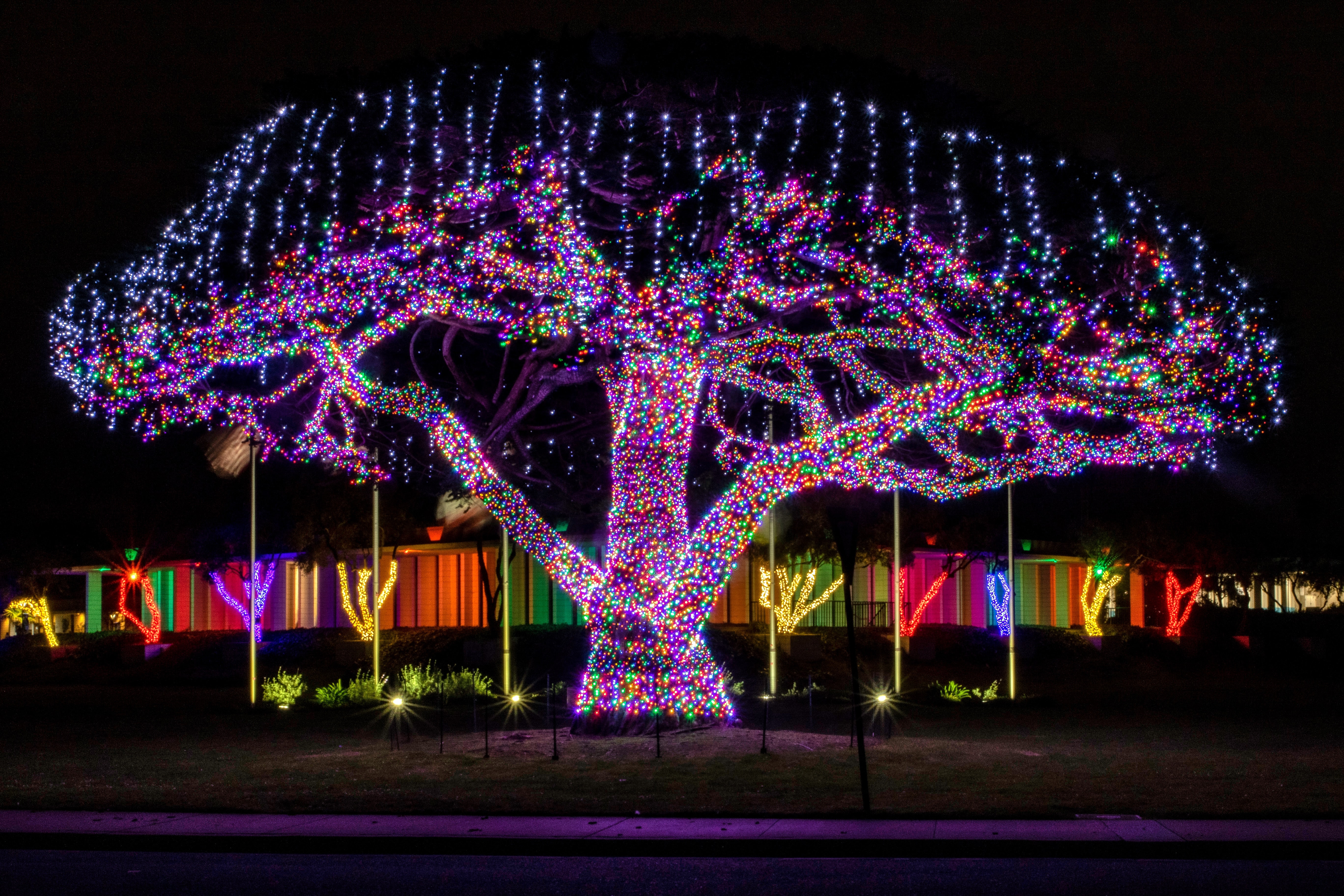 This list will compile a list of where to check out Christmas lights in LA. We're going to include both free and paid options, and we'll also try to find more commercialized ones as well as some normal residential ones.
---
---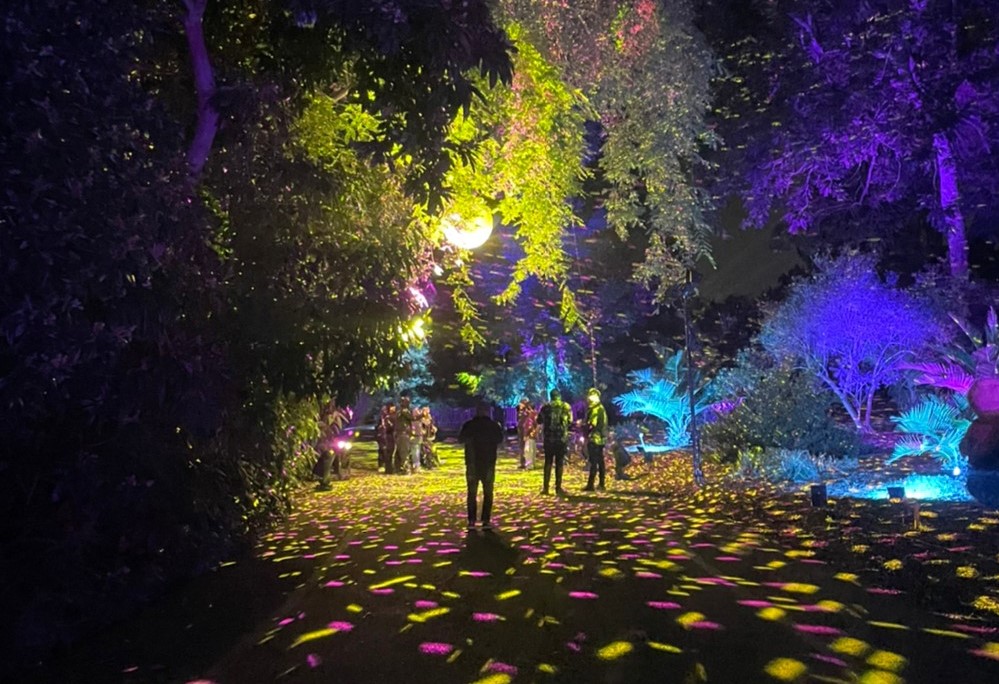 An supreme spectacle of lights at the LA Arboretum right square in the 626 in Arcadia in the San Gabriel Valley.
You're going to see a lot of light displays, artistic statues, and even music set to the lights here.
The lights are all worked into the usual Los Angeles Arboretum grounds, so it's a neat way to get a preview of what you may see during the daytime there.
Here, you'll be right smack-dab in nature in a safe night environment. You'll be walking mostly on paved roads from station to station.
To read more, click here for our coverage.
---
---
Here's what Tanaka Farms has to say:
Loosely translated, Hikari means shine in Japanese, and this holiday season we have really made Tanaka Farms shine with over a million twinkling lights!

Grab a hot cocoa and take a cozy Wagon Ride around the festively lit farm that will take you to the "Land of a Thousand Lanterns!" Once off the wagon, you will wander through the light displays, with photo opportunities throughout.

After the wagon ride, make your way down to the Festival Grounds where you can visit with the Barnyard Animals, grab some food from the TANAKA GRILL, take advantage of lots of photo ops, games, Arts & Crafts, meet Santa for a photo, and, of course, more holiday lights! (all activities are priced individually.)

Enjoy live music on Friday, Saturday, and Sunday nights!
Sounds pretty good, right? Tickets range from $20 to $30 per person depending on the time that you enter, and kids 2 and under are free.
To read more, click here for our coverage.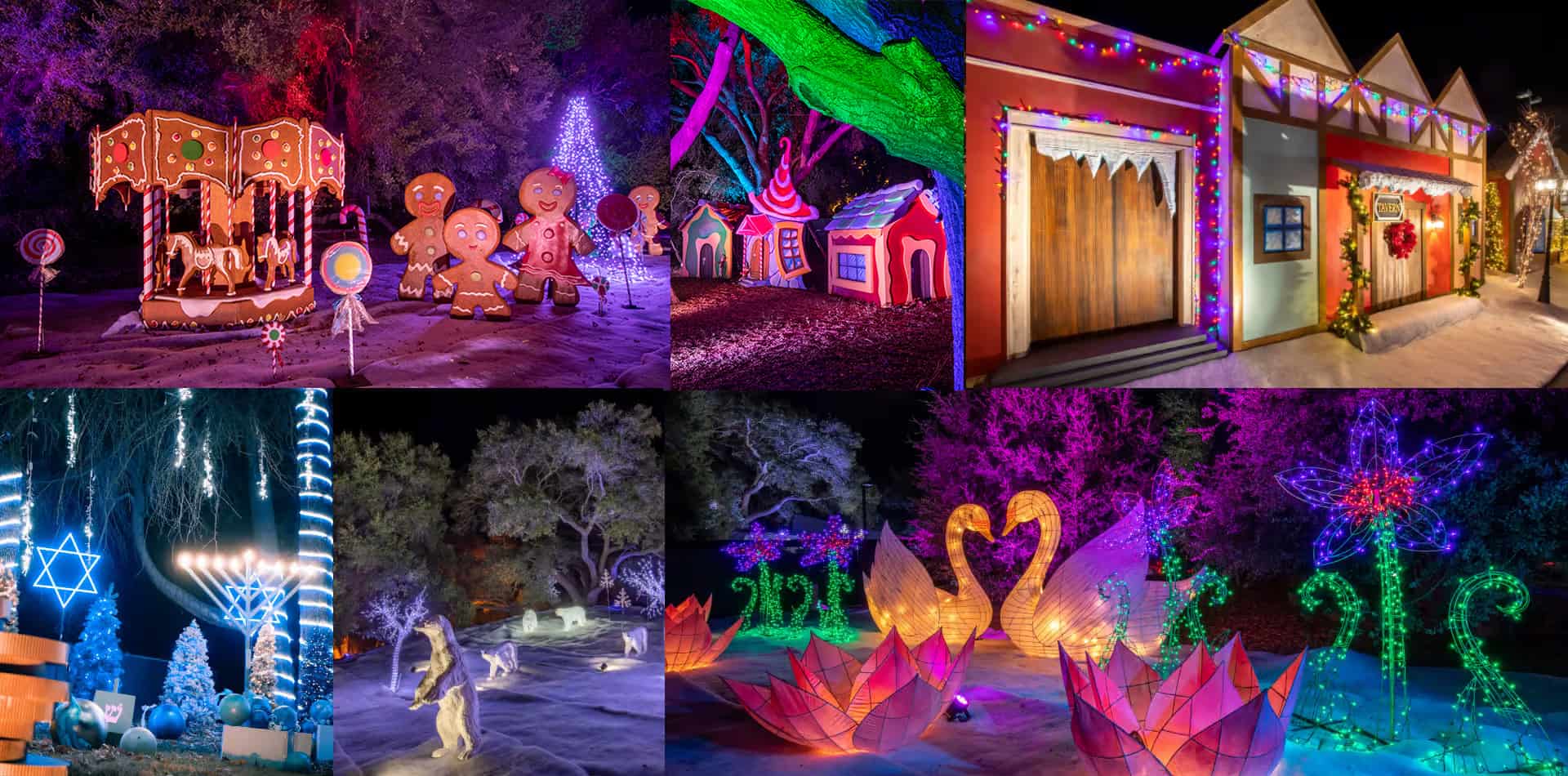 Here's what Holiday Road has to say:
Get ready for the holiday fun as Holiday Road opens as a walking trail at King Gillette Ranch in Calabasas. Join us in Los Angeles for a night full of bright lights, hot drinks, holiday activities, and heartwarming memories. Enjoy the sights and be sure to share your pictures on Instagram. Grab yourself a keepsake from our souvenir shop. Enjoy adult beverages from our Holiday Bar. Have a bite to eat at some of the best food trucks the area has to offer. Our holiday event is sure to take your breath away. Now that the winter holidays are here, it's time to share the excitement.
Pictures with Santa are also available with the price of admission.
---
---
To be continued…
---
---