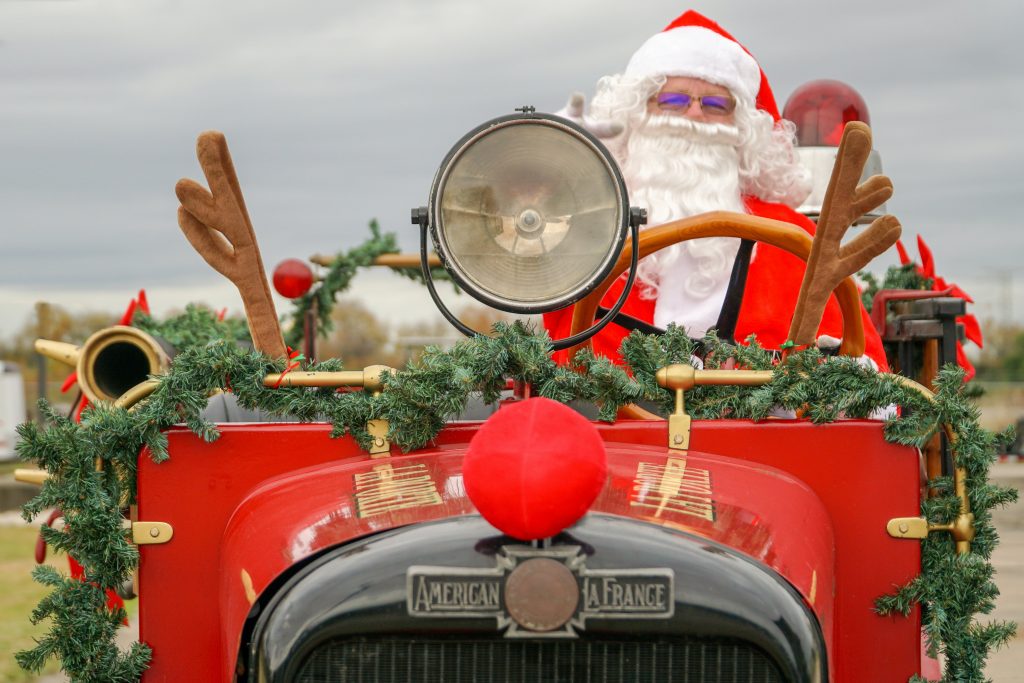 Santa photos are kind of a must-have for people with children.
It's so adorable to see your kids in awe, in shock, or just complete and total fear of seeing the Big Man.
---
---
Capturing those moments when your children are young with such a magical moment is simply precious.
But the reality is that it is often not super cheap. While we do have an article on a lost of places in the greater Los Angeles area where you can have your kids take pictures with Santa, packages usually at the minimum start at $20.
>> READ: LIST OF PLACES IN LOS ANGELES AREA TO TAKE SANTA PHOTOS <<
And while that isn't too crazy for Santa's time–he is quite busy providing the entire world with presents, after all–it is definitely an extra expense during times where the pocketstrings may be a little tight.
---
---
So that's where this real 2022 gem that we found comes in: free Santa Claus photos in the greater LA area!
This one happens to be at the Camarillo Premium Outlets near Oxnard and Ventura! The beauty of this one is that you'll be able to get some Christmas shopping in as well as getting free Santa photos. The outlets win, and you can win too.
Santa will be in front of the Camarillo Premium Outlets' massive 50 foot tall tree on The Promenade, which is their main plaza.
If you're not sure where exactly that is, it's in front of Forever 21, specifically.
Santa will be there during the following dates and times:
Saturday, December 17 from 12 to 3PM
Sunday, December 18 from 11AM to 2PM
Monday, December 19 from 12 to 3PM
Tuesday, December 20 from 12 to 3PM
Wednesday, December 21 from 12 to 3PM
Friday, December 23 from 12 to 3PM
---
---
Note that Santa won't be there on December 22nd. He has a time conflict with another location.
---
---