---
The Beverly Hills Sign is the 90210 like you've never seen before–actually, you've probably seen this place in the movies or something before. Whatever.
---
By Sophisticated Symon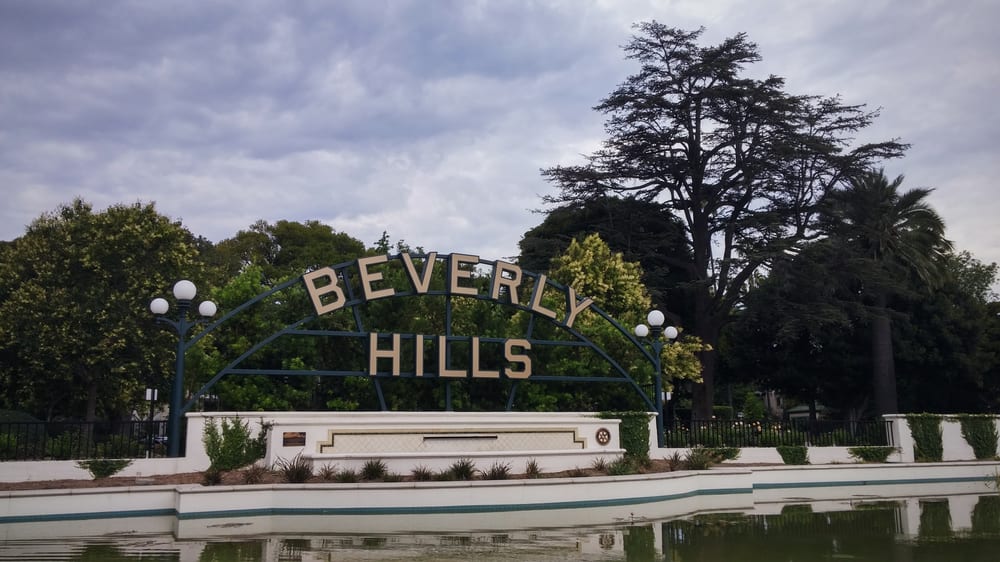 Beverly Hills…That's where I wanna be…Beverly Hills…Rollin' like a celebrity.
Ah, if only I could begin every review with a Weezer song.
Anyways, if you've seen basically any TV or movies like ever, I'm sure you have heard of Beverly Hills. Whether it's The Real Housewives of Beverly Hills, Beverly Hills 90210, or the Rich Kids of Beverly Hills, you've undoubtedly had some kind of perception that BevHills is basically full of a bunch of rich, stuck-up people and a bunch of Hollywood celebrities. I'm here to tell you that IT IS INDEED TRUE!
Just kidding. While you do get a good portion of well-off individuals with poodles in their purses, you also have a really eclectic mix of normal people. And yeah, I guess the tourists. But hey, what did you expect?
---
---
Beverly Hills, nevertheless, is a really nice place that people come to because of that fact. It looks and feels fancy, and Beverly Gardens Park is simply no exception. You get everything: the roses, the fancy statues, the sunsets, the palm trees, and that classic Beverly Hills sign with the timeless font and classic gold finish.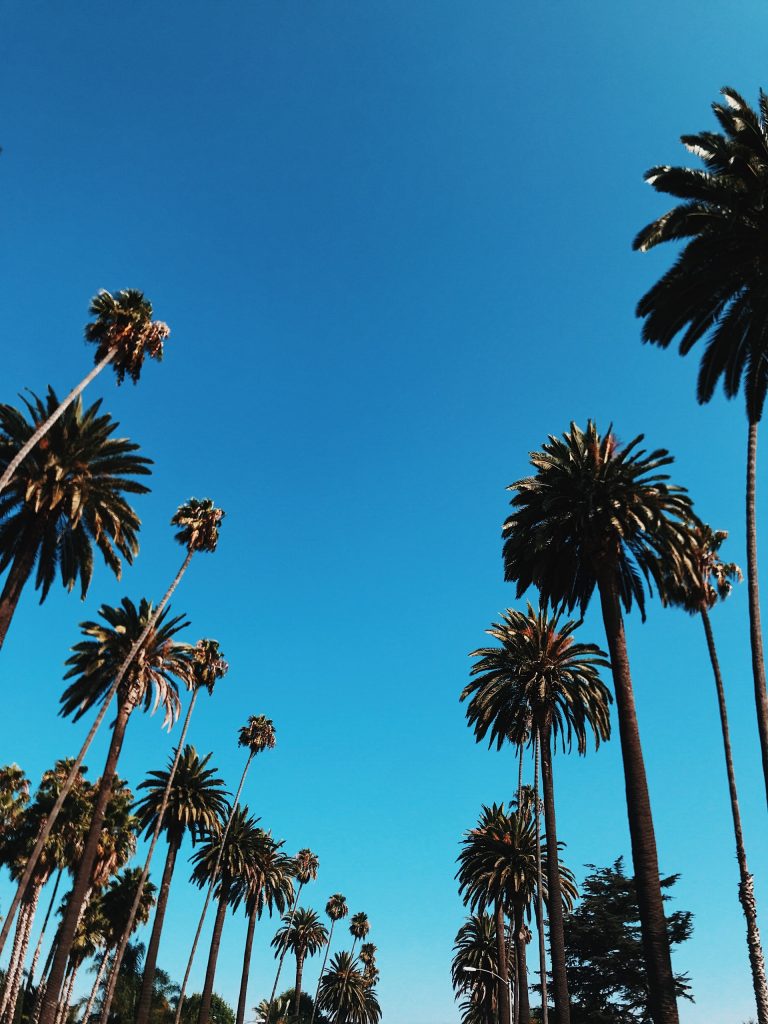 ---
---
That sign is a wonderful spot for photo ops. I saw plenty of people taking pictures of their moms, aunts, daughters, what have you, and selfies were certainly aplenty. Heck, I even saw a dude filming a MUSIC VIDEO in front of the sign! How Beverly Hills can you get, am I right?
---
---
Parking was easy, at least for me. They have several metered spots adjacent to the park, but I imagine these get filled during more peak hours. I was lucky and came after 6 P.M., so I didn't even have to pay. Those who are familiar with Los Angeles know that any sentence that has "parking" and "didn't pay" in the same sentence is possibly the best thing ever.
I had a nice time walking around in the evening in the park. Like I said, the statues that are around are pretty cool–there was one of this guy sitting down and hugging his knees close to his body. It seemed like he was in pretty deep despair, which I resonated with pretty hard. You do you, statue; I feel ya.
I was definitely in sort of a reminiscent, bittersweet mood while I was at this park. With the beautiful surroundings, I came here because I knew it would be some sort of a sanctuary for my emotions. I reflected upon a few key people in my life and how I would feel about them moving forward; it wasn't an easy proposition, but something about the peace of the place really made me feel better.
I literally just sat on a bench directly behind the sign and just thought. The sky was pretty gloomy and overcast, and tourists speaking all kinds of languages passed by, but in that moment, I was alone. I got in touch with myself in a place that is pretty literally the lasting image of a star-studded, idealistic nirvana of fame and fortune. None of that mattered–it was me figuring out my life and the people in it.
Feeling such a way, I even pulled out a book I was reading, Aziz Ansari's Modern Romance, and read like 150 pages of that sucker. By the way, you should give it a read; it's really a fascinating look at how the way we approach love has fundamentally changed with the advent of technology and smartphones.
Basically, I won't forget the trip I made here for a long, long time.
With a little luck, I don't think you will, either.
---
---
---
---