---
Weird, wacky, and yet oddly mesmerizing, the glass bottle installation of Phantasma Gloria and Randyland have been a unique part of Echo Park since 2001 and is growing by the day.
---
By Aesthetic Andie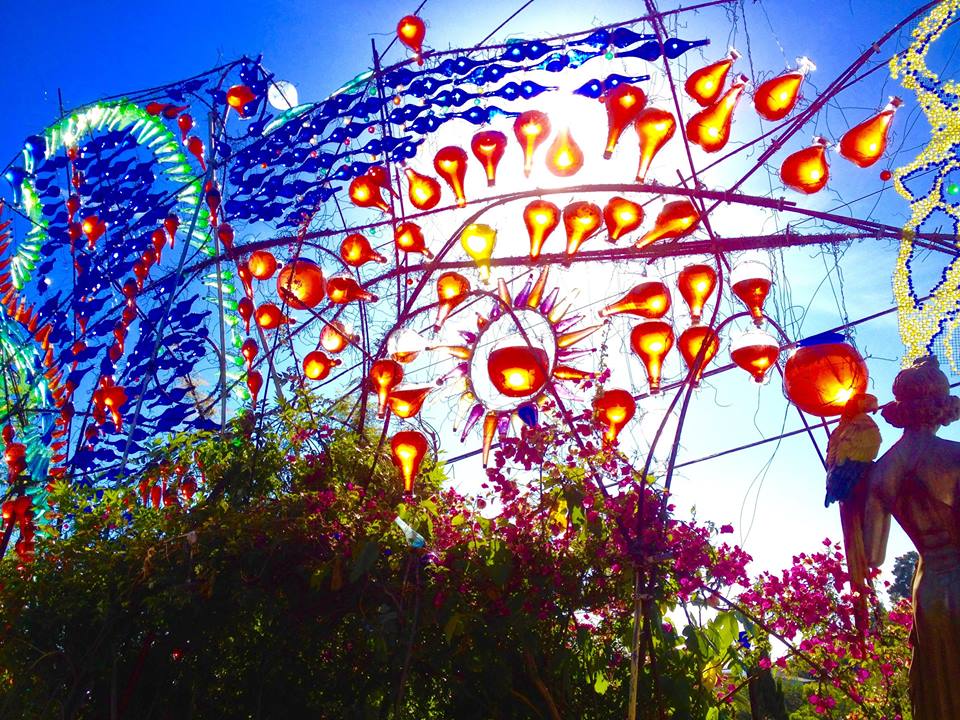 The dream is to basically create a park or area named after yourself, isn't it? Like Disneyland? Well, local Los Angeles artist Randlett Lawrence took that idea upon himself. No, it's not Randelettland or Lawrenceland; those don't necessarily roll the tongue.
Visitors can stop by at any time--at least in the daylight--to have a gander at the crazy creation.
---
---
His idea made into a reality is Randyland. If you're ever in the Echo Park area (which is basically a little north of Downtown), then you have to stop by and check out Randyland--more specifically, you have to check out Phantasma Gloria.
---
---
What is Phantasma Gloria? That's a good question. Well, it's essentially a huge artistic piece made up of colored glass bottles, hanging wire, and colored water. If you come here mid-morning per Randy's suggestion--say, 10 A.M.--then you're treated to a truly trippy visual wonderland as the shiny LA sunlight comes down and reflects off all the different surfaces.
Not only that, but the bottle often have interesting patterns that really create unqiue dispersions of light and designed shadows. He really wants to capture the different aspects of Echo Park including its rich multicultural history. It's tough to really capture in pictures, but it definitely looks pretty interesting in person.
Like we said, Randy has been working on Randyland since 2001. It's definitely a labor of love and reflects his personal vibes. It's definitely worth coming to every couple of months or years--especially with new people to see their reaction--and seeing what new additions he's added since the last time.
Randy was inspired heavily by the Watts Towers and its unique and artistic jutting features that looks like fitting industrial grunge in the true city feel of Los Angeles mixed with an artistic eye.
The whole Phantasma Gloria is around 24 feet tall and 50 feet long, so it's definitely one that extends along the house and into the blue sky. You can just kind of check out the crazy painted wall from across the street along with the huge intertwined statue, or you can also try and get an exclusive tour by just contacting Randy through Facebook or by even just showing up and trying to get his attention through the house. Just be respectful!
---
---